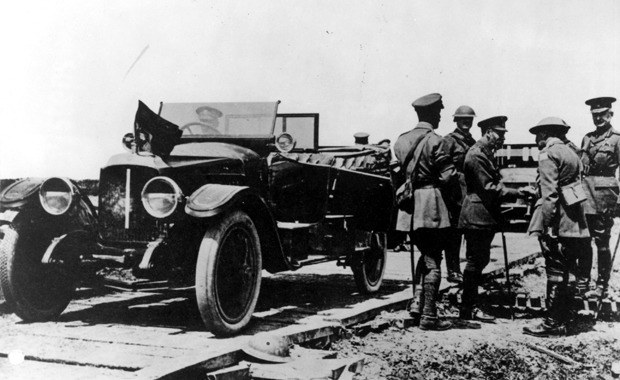 Not many people know that Vauxhall are Britain's oldest surviving car manufacturer and that they were one of just a handful of manufacturers who supplied vehicles to the war effort during the 1914-18 World War – the 'First Automobile War.' And with just three weeks to go before centenary commemorations take place to mark the start of World War One, Vauxhall have prepared their D-Type Staff Car ready to show off at some of the many events and shows that take place throughout the summer.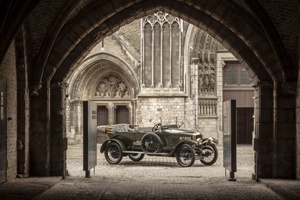 Starting off at the Brooklands Museum's display stand at the Farnborough International Airshow from now until July 20, it then moves on to the Brooklands Museum itself where it will stay throughout the school holidays – leaving there only to take in the Brooklands Great War 100 event on August 3 – a prelude to the Great War Centenary Parade in London on August 4.

As part of the war effort, along with companies like Rolls-Royce and Sunbeam, Vauxhall produced more than 1500 D-Type Staff Cars for military use, to move key personnel around war-torn areas such as the Western Front, East Africa, Russia and Palestine.In fact, King George V himself was transported to Vimy Bridge in northern France in a Vauxhall, and the Staff Car on show at Brooklands was the first vehicle to cross the Rhine following the Armistice in 1918.

In fact, The Morning Post summed up just how important the Vauxhall D-Type had been throughout World War I in an article written just after hostilities had finished: "The four-cylinder Vauxhall cars have proved to be the most generally satisfactory of any British make for Staff service."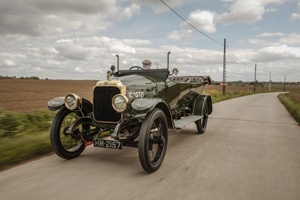 Hardly surprising since the D-Type had come face-to-face with appalling road conditions that some of today's off-roaders would consider 'a bit of a challenge.' Having been first built in 1915 taking the Vauxhall A-Type as a blueprint, the D-Type Staff Car had a sturdy chassis and durable four-cylinder, sidevalve 3969cc engine that helped the car achieve over 60mph on those appalling roads, and carried some of the most precious cargo that England had at the time – according to the generals.

There are only two D-Type Staff Cars known to exist, and the one shown in this article has the military number 'IC-0721' and it appeared in the Steven Spielberg film War Horse, along with Vauxhall Heritage Collection's 'Prince Henry' model. Having been saved from a fate worse than death in a London scrapyard in 1946, the car was lovingly restored to its original condition and has since then found a good home at Vauxhall HQ in Luton, living there happy ever after; and has even managed a trip out to Ypres, where it was photographed for a feature in the current issue of Classic & Sports Car magazine.