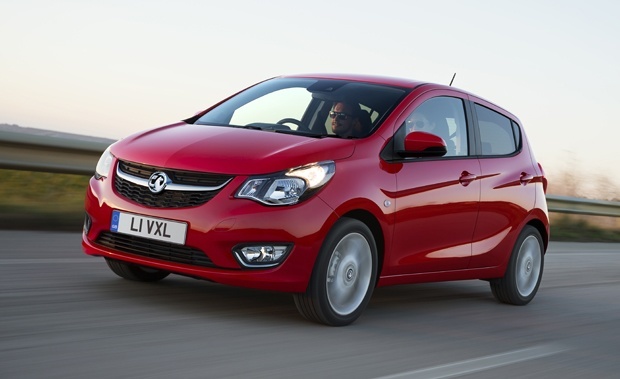 At the 2015 Geneva Motor Show starting in early March, Vauxhall's all-new five-door entry-level model VIVA will be making its world premiere.
Following the Geneva Motor Show, the new Vauxhall VIVA plans to be available from late in the summer here in the UK, joining Vauxhall's small car range that already includes the fashionable ADAM and the popular Corsa supermini.
With a name that harks back and pays homage to Vauxhall's original Viva made from 1963 to 1979, this particular VIVA is designed for modern, everyday life, yet shares the original's philosophy of clean lines, durability and practicality. At 3.68 metres long, the new VIVA is practical and spacious with room inside for up to five people in comfort, and is powered by the same 1.0-litre three-cylinder ECOTEC engine that first made an appearance in the ADAM ROCKS AIR and the New Corsa.
Adapted specifically for this latest Vauxhall VIVA, this 75PS powertrain is mated to a slick five-speed transmission, and designed to make sure that any drive is smooth, punchy and efficient.
In keeping with the Vauxhall ADAM and Corsa, the new VIVA is fully-connected thanks to the IntelliLink infotainment system, which allows seamless integration of Apple iOS and Android devices, highlighting the entry of the car into the 21st Century.
Tim Tozer, Vauxhall's Chairman and Managing Director, has high hopes for their new baby. "Debuting at Geneva, Vauxhall's new entry-level model is a 'proper' small car and will hold great appeal in this rapidly growing sector, [joining] new Corsa and ADAM in a compelling small car portfolio, giving Vauxhall an unrivalled position in the small car market."