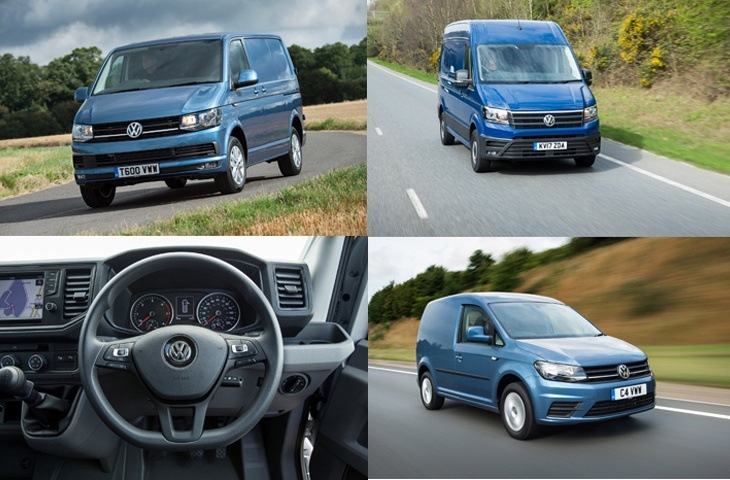 Volkswagen has become the first commercial vehicle brand to fit all its new vans with autonomous emergency braking systems (Front Assist with City Emergency Braking), meaning all customers now ordering a new Caddy, Transporter or Crafter van will be guaranteed safety as standard.
Commenting on the development, Volkswagen Head of Marketing, Sarah Cox, said: "Producing safe, reliable vans has been at the heart of our brand for over 60 years. But technology is advancing at a pace and we're continually seeing more and better ways to keep drivers safe on the road.
"We're really proud to be the first to fit AEB as standard to all our vans. This means safer vehicles on our roads, leading to fewer accidents, lower costs for operators and potentially fewer lives lost: what could be more important?"
Autonomous emergency braking
So what is it about autonomous emergency braking (AEB) systems that Thatcham Research is inspired to call them 'probably the most significant development in vehicle safety since the seat belt'?
With the potential to save more than 100 lives and 120,000 casualties over the next ten years, autonomous emergency braking has also been proven to cut third party injury insurance claims by 45%, meaning lower costs and less downtime for van drivers and fleet operators, keeping vans and the like not only on the road, but on the road for longer.
It also gives users and employers the chance to take advantage of an average insurance premium reduction of 10% in comparison to vehicles that AREN'T fitted with autonomous braking systems.
So, safety for users and benefits for owners and leasers: what's not to like about AEB?
Peter Shaw, Chief Executive at Thatcham Research, said: "Volkswagen is a trailblazer and should be applauded for being the first manufacturer to fit AEB as standard on all its vans in the UK. The truth is that we are seeing a year on year rise in deaths and serious injuries involving vans which this technology can help to avoid.
"It is shocking that AEB, a proven lifesaving technology, has not been widely available to van owners or drivers until now. We call upon all vehicle manufacturers to follow Volkswagen's lead, and fit AEB as standard across all their light commercial vehicles as soon as possible."
How does AEB work?
Coming in many shapes and sizes, Autonomous Emergency Brake systems use a radar built into the front end of the van, where Front Assist assesses critical distances to the vehicle in front before deciding on actions to ensure safe stopping.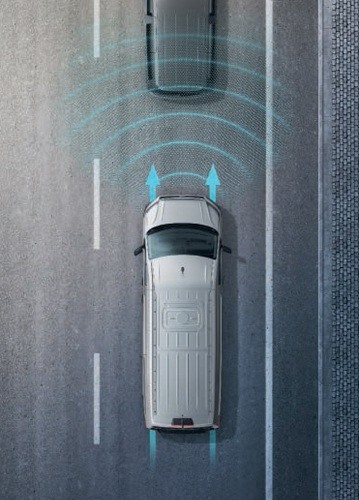 Front Assist reacts here in two stages.
Firstly, if a situation arises, it will warn the driver both audibly and visually if there is any danger of a collision created by a vehicle in front driving slowly or suddenly braking. At the same time it starts to apply brake pad pressure and gets the brake assistant warned.
If the driver fails to react to the warning, AEB jolts the brake once to warn the driver, who gets the chance to fully apply brakes immediately. If they fail to do so, Front Assist does it to make sure that the vehicle stops before a collision occurs.
There is also included in the system a City Emergency Braking function, which works at low speeds of under 18 mph, applying brakes fully and automatically of a driver fails to see or react to an obstacle ahead, ideally preventing collision with that obstacle.
Three quarters of collisions occur in so-called city environments (at under 25 mph) and a 2015 study by Euro NCAP and Australasian NCAP showed autonomous braking leads to a 38% reduction in real-world rear-end crashes.
Over to you, non-Volkswagen commercial vehicle manufacturers.