Volkswagen's biggest-selling commercial vehicle model in the UK is the Volkswagen Transporter and now, thanks to its flagship BlueMotion model, it can boast class-leading fuel efficiency.
With fuel economy right at the top of many businesses agendas, Volkswagen are proud to reveal that the Volkswagen Transporter BlueMotion model can now achieve a combined fuel economy of 48.7 mpg with CO2 emissions of only 153 g/km.
If that figure is put into a theoretical situation, it means that a full tank of fuel could, under a certain type of conditions that are originally created on a computer in a testing centre somewhere, give a range for the Transporter of more than 850 miles, the equivalent of driving from Portsmouth to Prague!
For lovers of the Volkswagen Transporter, and for considerers to get themselves involved with one, this is a 3.9% increase in combined fuel economy, and a 13 g/km reduction in emissions when comparing the updated version to the previous BlueMotion model.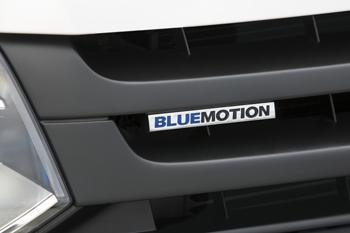 At the heart of the Volkswagen Transporter BlueMotion beats the familiar 114 PS 2.0-litre TDI engine with common rail direct injection, which delivers a maximum of 250 Newton metres of torque and it is this powertrain that really drives not only the van but also the fuel economy.
Available only as a panel van, the Transporter BlueMotion gets its efficiency from a complete modification of the engine management system and transmission as well as by making use of low rolling resistance tyres, start/stop technology, battery regeneration systems and cruise control, with every aspect of the vehicle's specification being optimised to reduce weight and improve aerodynamics.
Economic and a great worker? Hard to beat really.