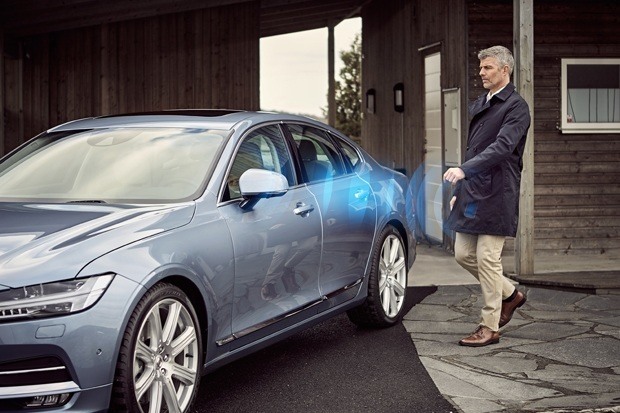 Volvo Cars have announced plans to become the world's first car manufacturer to offer cars without keys from 2017, and solving that everlasting dilemma of finding the keys first thing in the morning or meeting up to exchange keys on a shared car.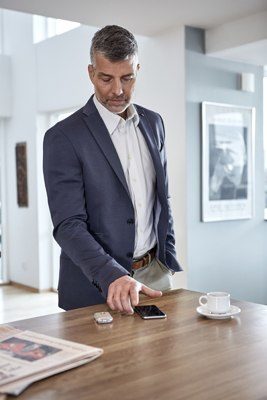 In a ground-breaking move for the automotive industry, drivers will finally be able to break free from the tyranny of the physical key with Volvo customers being offered an application for their mobile phones that is in fact a digital key.
And not only will this digital key be able to do everything a physical key currently does, such as locking or unlocking the doors or the boot and starting the engine, but it will also allow car sharing to be easily accessed by sharing the code that accesses the key.
Volvo hope that this innovative Bluetooth-enabled digital key technology will give Volvo customers far more flexibility, allowing carshare workers in a company, family members, and even friends access to the vehicle without the hassle of meeting up and getting the car key from the current holder.
You can even hold different digital keys on the app, allowing the code holder access to other Volvo cars in the system, wherever they are. This, of course, is particularly useful for companies with offices in different locations where employees may need access to a variety of vehicles, as well as for rental companies who would be able to send a digital car key to a customer, allowing them to find the car via GPS, unlock it and drive away.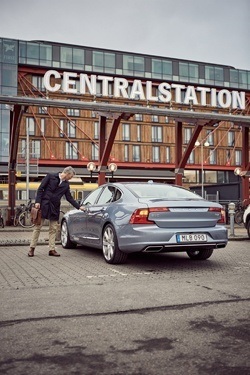 Henrik Green, Vice President of Product Strategy & Vehicle Line Management at Volvo Cars describes the thinking behind this technology: "At Volvo, we are not interested in technology for the sake of technology. New technology has to make our customers' lives easier and save them time. Mobility needs are evolving and so are our customers' expectation to access cars in an uncomplicated way. Our innovative digital key technology has the potential to completely change how a Volvo can be accessed and shared. Instead of sitting idle in a parking lot the entire day, cars could be used more often and efficiently by whoever the owner wishes."
Having been introduced to the world at in Mobile World Congress 2016 in February, Volvo will be running a pilot scheme for the technology in the next couple of months via its car-sharing firm Sunfleet, stationed at Gothenburg Airport in Sweden. They then plan to make available a limited number of commercially available cars equipped with the new digital key technology in 2017.
"There are obviously many permutations when it comes to how this shared key technology can be used," added Martin Rosenqvist, New Car Director, Special Products at Volvo Cars. "We look forward to seeing how else this technology might be used in the future and we welcome any and all ideas."
But don't worry if you are a person who likes to have the jingle-jangle of a set of car keys about your person. Volvo promise that physical keys will continue to be offered for people who want them.
Comment:
I am sure, despite the fact that there is no mention of it from the Swedish Car Manufacturer, that Volvo have in place some sort of system that will prevent 'just anyone' getting hold of the code for keyless car activation. It would, after all, be a simple task to change a Digital Key code if it was being supplied on a phone network, primarily to be used if the code was compromised, or a user was no longer allowed access to the vehicle. But is that safe enough?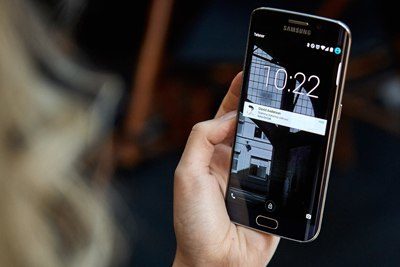 Criminals are getting more and more technologically advanced when it comes to stealing information from phones and cards, hence the rise of companies such as Voyager Blue developing safeguards against such theft.
But you also have to look at not only the theft of the vehicle and the problems inherent in that, but also the insurance implications as to where any blame can be laid. Assuming that a Digital Key code is obtained by a criminal, and then the car is stolen; whose fault is it that the code was 'lost'? Technology allows information to be stolen from people unsuspectingly, as you can see from the first news article here, so this will cause problems when it comes to 'paying out', with the customer more likely to be bearing the brunt of it.
We await more information from Volvo with regards to their Keyless cars.