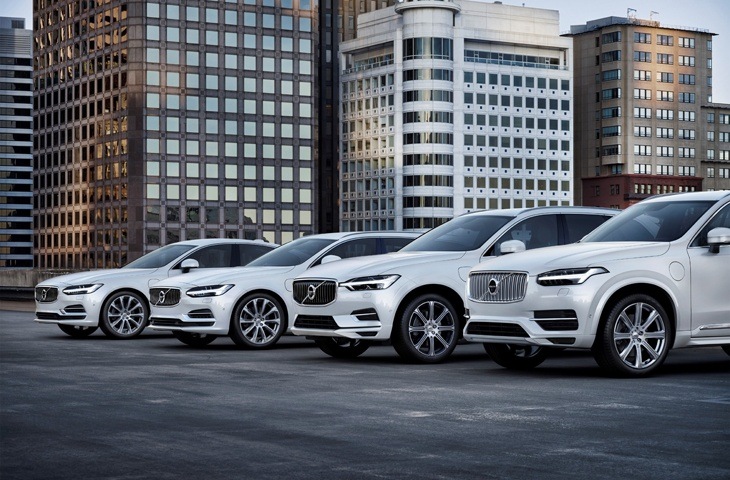 Volvo may not be one of the most prolific when it comes to producing cars, and certainly not one of the world's best sellers, but you can't ignore the fact that the Swedish Car Manufacturer is one of the most innovative - and when they announced recently that every Volvo it launches from 2019 will have an electric motor, the car world has to stand up and listen.
And maybe even follow suit.
It is an historic announcement as Volvo take the innovative decision to end production of cars with only an internal combustion engine (ICE) for power, and placing electrification at the core of its future business.
And it is also an important and groundbreaking announcement for the car industry as a whole as Volvo makes the move, paving the way for electrification to write its own new chapter in automotive history.
"This is about the customer," said Håkan Samuelsson, President and Chief Executive of Volvo Cars. "People increasingly demand electrified cars, and we want to respond to our customers' current and future needs. You can now pick and choose whichever electrified Volvo you wish."
Volvo Cars are planning to introduce a new portfolio of electrified cars across its model range, covering the whole gamut with fully electric cars, plug-in hybrid cars and mild-hybrid cars, launching five fully electric cars between 2019 and 2021, (three Volvo models and two high-performance electrified cars from their performance cars arm, Polestar) - with full details to follow later this year.
Obviously, Volvo realise that there will be a crossover period between combustion and electric, so these five cars will be supplemented by a range of petrol and diesel plug-in hybrid and mild-hybrid 48-volt options on all models. When these arrive, it not only means that in future there will be no Volvo cars without an electric motor, but also that Volvo will be offering one of the broadest electrified car offerings of any car maker.
"This announcement marks the end of the solely combustion engine-powered car," said Mr Samuelsson. "Volvo Cars has stated that it plans to have sold a total of 1m electrified cars by 2025. When we said it we meant it. This is how we are going to do it."
The announcement by Volvo is just one of many from Car manufacturers and even World Leaders regarding electric vehicles and the future that have been made recently, and the video below from the Wall Street Journal discusses the effect that Volvo's could have on the industry as a whole.
The electric future? It's now a very distinct possibility.