Volvo has announced some stunning new advancements in technology when it comes to both safety and infotainment.
INFOTAINMENT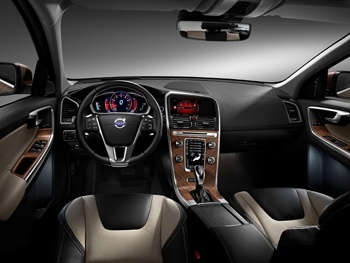 By launching Sensus Connect, Volvo Car Group has created a new and updated on-board infotainment and navigation solution to offer their customers a fully connected experience.
"Technology should make your life easier. That's why we listened carefully to our customers when creating Sensus Connect. It's not about offering a thousand apps; it's about giving you precisely what you need, before you even knew you needed it," says David Holecek, Connectivity Brand Manager at Volvo Cars.
And that life is made easier with the ability to connect to cloud-based services so drivers can not only find parking but pay for it from their car (aka Park&Pay); search for suitable restaurants at their destination; and stream their favourite music, amongst many other things delivered by the built-in connectivity supported by Pandora Internet Radio.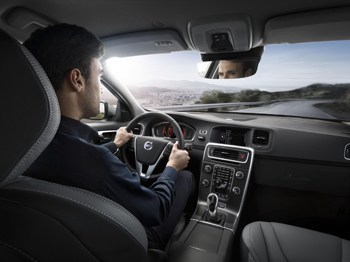 And with that Internet Radio comes tens of thousands of radio stations from all over the web, the Park&Pay application – a world-first provided – based on car2infrastructure communication, and a new navigation system that allows the driver to not only set destinations through whichever compatible mobile device they use but also get information about their surroundings through Wikipedia.
"We are particularly proud to announce at CES the inclusion of Pandora Internet Radio in our launch of Sensus Connect. Sensus Connect offers the first ever embedded solution supported by Pandora, the internet radio service with more than 76 million active monthly listeners," says David Holecek.
"The driver can now seamlessly switch between their favourite music on high-end speakers and having their text messages read out loud without taking their hands off the wheel. And as from now, your car will not only tell you when it's time to visit the garage but also will suggest an appointment for you at your Volvo dealership. Our brand new app Connected Service Booking is only the first step in making the dealer workshop fully integrated into the digital eco-system, enabling even more services in the future. Say goodbye to expensive or outdated maps, our Sensus Navigation includes lifetime map upgrades. There's really no reason it should be more difficult than that."
Volvo Cars is one of few car manufacturers that strategically invests and partners in cloud-based solutions, as David Holeck elaborates: "It's all about giving everyone an enjoyable, easy to use and intuitive experience. There is no point in filling a car with technology if it comes off as overwhelming, so our main focus is always to give our customers the best experience available and make it easy to digest. Our cloud-based apps update seamlessly. Sensus offers the optimal combination of input/output methods and allows the driver to turn the entire car into a Wi-Fi hotspot for all of their connected devices."
And it's all been possible because Volvo are very selective about who they work with, choosing partners at the top of their own fields such as Ericsson, Pandora, HERE, Yelp, and Glympse.
(You may not have heard of Glympse, but it is an app where you can share your position with others to see on their phones, so others know where you are when they are waiting for you.)
The new and updated Sensus Connect will be a part of all Volvo cars by May 2014, making "Volvo Cars customers' lives easier and more enjoyable without compromising safety or comfort."
SAFETY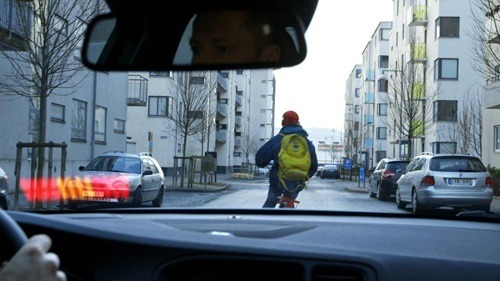 For this, Volvo Car Group has entered into a partnership with the Swedish company POC, renowned for their development of high-tech protective gear for extreme sports athletes, whereby the two companies will pool and exchange knowledge in order to explore new ideas within safety and design.
"POC's products blend functional design with lightweight, high-performance materials that offer the ultimate sense of freedom and protection when things really get rough. This is perfectly in tune with our aim to make functionality and safety an emotional experience," says Thomas Ingenlath, Senior Vice President Design at Volvo Cars. "Just like their high-tech sport gear, our cars blend sophisticated design with strength and intelligent capability. Having the right gear – in our case the car – builds peace of mind and confidence. This in turn enables you to fully enjoy your drive and your adventure."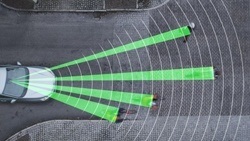 The first project that the two companies have undertaken is some research and development into communication between cars and cyclists – an important part of today's life on the road, especially if you are a cyclist.
"Communication with cyclists around the car is a possible extension of our groundbreaking Pedestrian and Cyclist Detection technology. Providing the cyclist with confirmation that he or she is seen by the vehicle can make interaction between cars and cyclists smoother and safer in urban areas," says Jan Ivarsson, Senior Manager, Safety Strategy and Requirements at Volvo Cars.
And Stefan Ytterborn, CEO and founder of POC, backs up this belief: "With POC's mission of doing the best we can to possibly save lives and reduce the consequences of accidents for extreme sports athletes and cyclists, it's a treasure to interact on cycling safety together with Volvo Cars. They have the vision, competence and experience and have been leading the development within road safety for more than 80 years."
The whole point of the partnership is to continue Volvo Cars' aim to offer customers a world-class safety and support package, as Thomas Ingenlath says: "The partnership with POC will be inspiring and fruitful. Both of our companies have a strong emphasis on safety and protection. POC can inspire us to make safety an emotional experience and to create even more desirable cars."