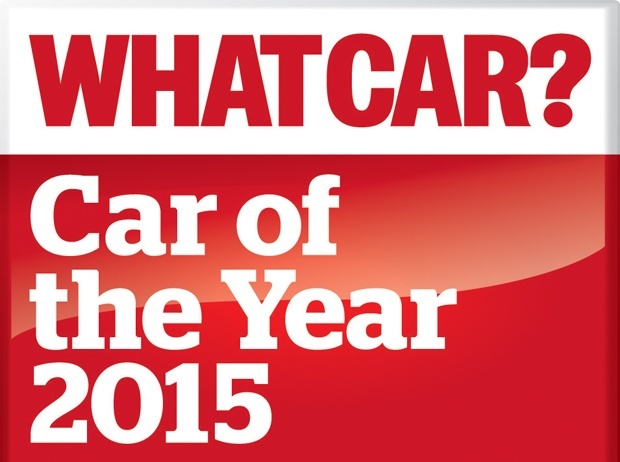 You wait for one awards shortlist, and two come along at once. Hot on the heels of the carnow.co.uk awards shortlist, What Car? has announced the nominees for its annual Car of the Year Awards 2015.

And prestigious awards they are too, with past winners plastering the fact all over promotional material for years to come because it is the What Car? Awards that are the most sought-after prizes for both car manufacturers and the car-buying public alike.

And they don't just throw these awards together, you know. The experts at What Car? Make sure that only cars that deliver exceptional performance against a very stringent criteria actually get onto the shortlists, while the award presented and voted for by What Car? readers (cunningly called The Reader Award) is seen as a great barometer when it comes to looking at how cars being brought to market in the next 12 months will be viewed.

THIS YEAR'S LOVE

One interesting point this year is the number of cars that make this year's that are built here in the UK has increased. In the first three quarters of this year, Britain produced 1.13 million cars and over 1.3 million engines to date – and in the shortlist, 13% of more than 100 vehicles nominated this year for the What Car? Awards have been made in the UK.

Five British-built Land Rover vehicles have received nominations across four categories: Small SUV (Range Rover Evoque), Large SUV (Land Rover Discovery, Range Rover Sport), Luxury Car (Range Rover) and also the Reader Award (Range Rover Evoque Cabrio).

Meanwhile Jaguar, which builds the F-type Coupe (Coupe Award), Jaguar XE (Executive Car Award) and Jaguar XF (Reader Award) in the UK, has also received nominations across three categories respectively.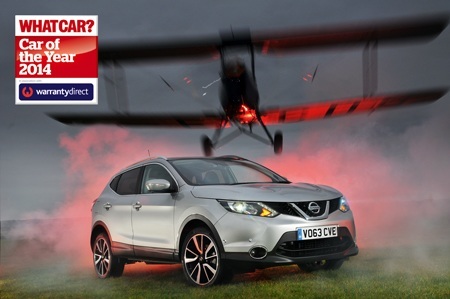 Awards are only given out to cars that set the highest standards in their class, and that's why the awards are seen as being so sought-after: and when it comes to the Car of the Year Award, the winner of that will have their manufacturer getting the flags out and telling all and sundry about the victory. They certainly won't be keeping it quiet if last year's winner, the Sunderland-built Nissan Qashqai, is anything to go by!

What Car? editor Jim Holder said: "It is an exciting time of the year releasing the challengers for the What Car? Car of the Year Awards. The build-up really starts now. Our panel of experts has a job on its hands to choose the best car in each category and then the overall What Car? Car of the Year for 2015, which has to be exceptional.

"A welcome fact about our list of contenders is that one in eight of them are built right here in the UK – a reality the manufacturing sector should be very proud of."

This presentation will take place on 7 January 2015 at the Grosvenor House Hotel, Park Lane, in London and the runners and riders really are a list of the very best that the car industry can offer. (Mind you; there's a lot of them!) Is your car on the llist?

City Car: Hyundai i10, Renault Twingo, Seat Mii, Skoda Citigo, Smart Forfour, Smart Fortwo, Volkswagen Up

Small car: Dacia Sandero, Ford Fiesta, Hyundai i20, Mazda 2, Mini 5dr, Skoda Fabia , Vauxhall Corsa, Volkswagen Polo

Family car: Audi A3 Sportback, Ford Focus, Ford Mondeo, Kia Cee'd, Nissan Pulsar, Skoda Octavia

Electric car: Audi A3 e-tron, BMW i8, Mitsubishi Outlander PHEV, Renault Zoe Expression, Tesla Model S, VW e-Golf, VW Golf GTE

Coupe: Audi TT, BMW 2 Series, Jaguar F-type Coupe, Mercedes S-Class Coupe, Peugeot RCZ R, Seat Leon SC, Volkswagen Scirocco

Estate car: Audi A6 Avant, BMW 5 Series Touring, Ford Mondeo Estate, Kia Cee'd Sportswagon, Volkswagen Golf Estate, Volkswagen Passat Estate

MPV: BMW 2 Series Active Tourer, Citroen C3 Picasso, Citroen Grand C4 Picasso, Fiat 500L MPW, Seat Alhambra, Volkswagen Golf SV

Hot hatch: BMW M135i, Ford Fiesta ST, Suzuki Swift Sport, Volkswagen Golf GTI, Volkswagen Polo GTI

Convertible: Audi A3 Cabriolet, Citroen DS3 Cabriolet, Fiat 500C , Mercedes E-Class Cabriolet, Mercedes SL, Volkswagen Beetle Cabriolet

Small SUV: Audi Q3, Citroen C4 Cactus, Kia Soul, Land Rover Evoque, Nissan Qashqai, Renault Captur

Large SUV: BMW X3, Land Rover Discovery Sport, Lexus NX, Mazda CX-5, Nissan X-Trail, Porsche Cayenne, Porsche Macan, Range Rover Sport, Volvo XC90

Executive car: Audi A3 Saloon, Audi A6, Audi A7 Sportback, BMW 3 Series, BMW 5 Series, Mercedes CLS, Porsche Panamera, Volkswagen Passat

Sports car: BMW M3, Ferrari 458 Speciale, Lamborghini Huracan, Porsche 911 Carrera, Porsche 911 GT3, Porsche Boxster, Porsche Cayman GTS, McLaren 650S Spider, Mercedes AMG GT

Luxury car: Bentley Flying Spur, Mercedes-Benz S-Class, Land Rover Range Rover, Rolls-Royce Ghost II, Rolls-Royce Phantom

Reader Award: Audi A4, Bentley SUV, Fiat 500X, Ford S-Max, Honda HR-V, Jaguar XF, Kia Sorento, Mazda MX-5, Mercedes MLC, Nissan Murano, Range Rover Evoque cabrio, Skoda Superb, Suzuki Vitara, Toyota FCV, Vauxhall Viva, Volvo XC90

One of these cars will also be crowned Car of The Year 2015 – a title not to be sniffed at.

The majority of these cars are available to lease from Nationwide Vehicle Contracts. Click here for more details)