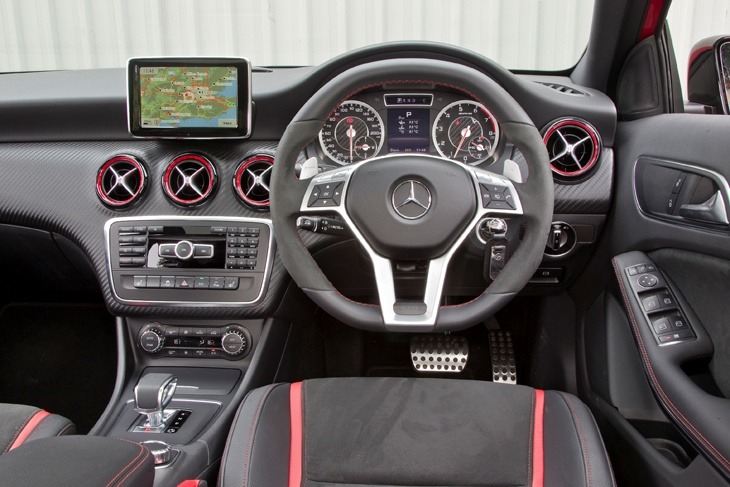 New research from What Car? has indicated that car owners and drivers are placing car interiors ahead of price, exterior styling and fuel economy when they are looking for a new motor.
Sticking by a mantra of "it's what's inside that matters," the fact that it seems that drivers spend around 32 hours a year on average stuck in traffic jams means that "every part of a car's interior, from the seats to the quality of the materials and the overall environment, has a huge role to play in keeping drivers comfortable and relaxed on the road." What Car? polled some 4,000 consumers, asking on their major new car buying priorities and discovered that motorists place interior features, such as material quality and design very high on their list.
At the top of the list, with 56%, came Comfort and Refinement as drivers prioritise a relaxing and quiet driving environment, closely followed on 55% by quality of finish.
These both came ahead of price (54%), exterior styling (47%) and fuel economy (44%).
Staying with the interior, 35% said that styling and design was key criteria when it came to a new car, ahead of brand (34%) and depreciation (25%). "And just 19% of drivers rated connectivity (such as Bluetooth, Wi-Fi) as a crucial factor when buying new (almost the same as CO2 emissions – 15%), indicating that when it comes to life inside the car, ambiance is streets ahead."
So, armed with all this information, the good folk at What Car? decided to pick out what they considered the best quality interiors on the market, across every car sector and with an overall 'best-in-class' winner for each category listed first, just to help out the interior 'preferers' when it comes to cars.
That may be you, so let's hope that this list helps you out.
City car: Volkswagen Up, Kia Picanto, Hyundai i10
Small car: Audi A1, Mini hatch (3dr & 5dr), Volkswagen Polo
Family car: Audi A3, Volkswagen Golf, Skoda Octavia
Estate car: BMW 5 Series Touring, Audi A6 Avant, Mercedes E-Class Estate
MPV: BMW 2 Series Active Tourer, Volkswagen Touran, Citroen Grand C4 Picasso
Executive: Audi A4, Audi A3 Saloon, Volkswagen Passat
Small SUV: BMW X1, Audi Q2, Volkswagen Tiguan
Large SUV: Audi Q5, Volvo XC60, Skoda Kodiaq
Luxury SUV: Bentley Bentayga, Audi Q7, Porsche Macan
Luxury: Rolls-Royce Ghost, Mercedes-Benz S-Class, Porsche Panamera
Convertible: Rolls-Royce Dawn, Mercedes-Benz S-Class Cabriolet, Audi A5 Cabriolet
Coupé: Rolls-Royce Wraith, Audi TT, Mercedes-Benz S-Class Coupé
Sports car: Audi R8, Porsche 911, McLaren 540C
Electric: BMW i3,Tesla Model S, Volkswagen e-Golf
Hot hatch: Audi RS3, Volkswagen Golf R, Mercedes-Benz A45 AMG
Steve Huntingford, What Car? editor stated: "Against a backdrop of data that shows the average motorist can spend more than a day of his or her life every year stuck in traffic jams, it's clear that enjoying the space you are in is very important indeed. Drivers surveyed by What Car? are telling us that interior quality, comfort, refinement and overall design are crucial factors when deciding which new car to purchase – in some cases more so than price and exterior design. There's a real feeling from this survey that being relaxed and surrounded by premium materials, insulated from the outside world is a key part of the driving experience."
If any of these cars interest you, and you wish to discuss leasing any with one of our Customer Service Advisors, Contact Us Now.