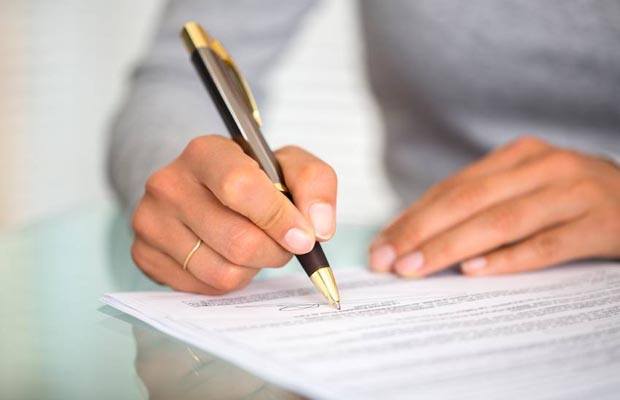 Depending on whether you are looking for Personal Leasing or Business Leasing, the type of ID and other documentation that you'll need to apply for vehicle finance is different.
As with any broker, we have a legal obligation to check the identity of all our customers, both new and existing, to comply with Anti-Money Laundering (AML) regulations and protect you from criminals who might try to use your identity without you knowing.
That's why, when you lease a vehicle with us, we'll ask you to provide information and documentation as proof of identity.
Personal Leasing
You will be asked to provide details of:
Personal details, such as marital status and number of dependants.

Address details for the past five years. This information is used to verify your identity as well as to make sure that any credit history is investigated and verified. The reason for the five-year requirement is to ensure that all of your financial details are covered over the period.

Employment details for the past three years, to determine how your present income and expenditure is likely to evolve over the period of your lease, and how it has already evolved over the time period.

Your bank details for the account you want to use for your direct debit, should your application be accepted. No money will be taken from this account without your permission, and it is used to determine how you have managed your existing accounts and whether or not you will have any problems making payments on time.

Your monthly income and expenditure. This information is used to ensure you can comfortably afford the finance deal for which you have applied.


We may also require some additional information, especially if you are not currently in full time employment, have moved home frequently, or if you've been with your current employer for less than five years. This is purely to make sure that you are able to afford the lease you have applied for.
What documentation do you need to lease a car?
Once your finance application has been approved, you will be asked to provide:
Photographic proof of ID e.g. photographic driving licence or passport

Proof of address documents e.g. utility bill or bank statement


We will keep a copy of these for our records, but depending on the finance provider, you can supply photocopies of the following documents, scanned copies or original documents. We will let you know the requirements once the application has been approved.
Send as soon as possible, preferably within 24 hours:
Full UK/EEA Driving Licence photo card showing the date of the licence and photograph, both of which must be in date, or an old-style paper licence AND UK/EEA Passport - again both in date. We can't accept provisional licences.


This is sent as a scanned document via email, and this proof of ID will be used to verify the signature on your documents. Please note that if the signature differs once we have received the other paperwork required (below), you will have to provide further proofs or possibly resign the whole agreement. Please ensure your signatures match.


Proof of address dated within 90 days. This should be either a gas or electricity bill or a bank statement, neither of which can be internet-printed, showing your first name or, at the very least, an initial.


Other documents that, depending on finance provider, may be accepted are:
Council tax bill/demand letter.
Notification of entitlement to state/local authority benefit.
Notification of entitlement to tax credit.
Local council rent card or tenancy agreement.
HMRC (Inland Revenue) correspondence including name, address and permanent NI number.


Please note that landline or mobile phone bills, insurance documents, card statements or water bills are not accepted as proof of address.
We will inform you what physical documentation you actually need to support your application. Some finance providers allow you to provide unaltered black and white photocopies of identification, while others require originals that must include photocopies of pages that contain the following: photographs, reference details, transactions and current UK entry/residence visas.

The name and address detailed on your identification must be the same as the name and address you provide us during your application, and occasionally, there may be additional checks and documents required.
Business Leasing
After checking out the Business Leasing Finance Eligibility Quiz, and then filling out the online Business Finance Application Form, you will be asked to provide the following information, as we have to check for account holders and company officers (directors and people with significant control).
Company details, including name, address, company registration number and annual turnover.

Director details for all directors, including name, date of birth and marital status.

Business bank details, including bank name, account number and sort code.


Depending on business circumstances, such as the business being less than a year old or having previously been denied vehicle finance, we will ask for some additional information such as:
Three months' business bank statements

Management account

A director's guarantee


Check above for what information needs to be supplied in paper form, but we will also let you know what physical ID is required.
For your financial security, rest assured that any financial details that you supply are safe with us, and if you have any questions regarding what is required, or on any other matter regarding Personal Leasing or Business Leasing, then contact one of our Customer Service Advisors now.