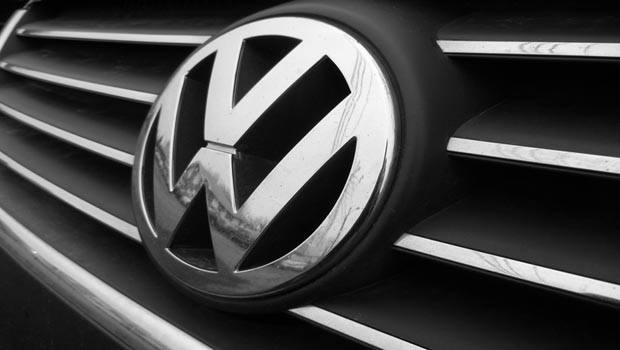 If you are one of the 1.2 million drivers in the UK that own a diesel-fuelled Volkswagen, then you may well be affected by what the newspapers and other media outlets have called the "Volkswagen Emissions Scandal".
German car-maker Volkswagen have been caught out using software in their cars to cheat the emissions tests that all cars undergo in an attempt to make them look a lot greener than they really are - and this affects 11 million VW diesel-fuelled vehicles around the world as well as some diesel-powered Audi, Skoda and Seat cars.
So, here in the UK, Volkswagen have suspended sales of around 4,000 vehicles here in the UK, as the engines used to power them may havecontained the illegal fitted software.
Quoted on the Money Saving Expert website in an article by Senior News Reporter Helen Knapman, Dr. Herbert Diess, CEO of the Volkswagen passenger cars brand, said: "We are working at full speed on a technical solution that we will present to partners, to our customers and to the public as swiftly as possible. Our aim is to inform our customers as quickly as possible, so that their vehicles comply fully with regulations. I assure you that Volkswagen will do everything humanly possible to win back the trust of our customers, the dealerships and the public."
Government Response
One of the reasons that people will have chosen their particular vehicle is to avoid paying Vehicle Excise Duty with the low emissions on their vehicle, and this could be have been manipulated by the software in their motor to be lower than it really is - possibly taking them over the threshold and making them liable for Excise duty.
But the Government, besides announcing the launch of an investigation into which other vehicles are affected, has revealed that they will not be charging the drivers of these cars as they were bought or leased in good faith.
Transport Secretary Patrick McLoughlin said: "Our priority is to protect the public and give them full confidence in diesel tests. The government expects VW to support owners of these vehicles already purchased in the UK and we are playing our part by ensuring no one will end up with higher tax costs as a result of this scandal.
"We are also starting our testing programme to get to the bottom of what the situation is for VW cars in the UK and understand the wider implications for other car types to give all consumers certainty.
"I have been pressing for action at an EU-level to improve emissions tests and will continue to do so. I have also called for a Europe-wide investigation into the use of 'defeat devices', in parallel to the work we are doing in the UK."
The Department for Transport has also announced that it will be working closely with the Vehicle Certification Agency (VCA) and the Driver and Vehicle Standards Agency (DVSA) to carry out the investigation and initiating a programme of tests using independent cars and testing facilities not supplied by the vehicle industry themselves.
There will also be a mass re-testing of all the diesel cars that VW group has confirmed contains what they have a called the 'defeat device' software to make sure that cars and other vehicles meet Euro 5 category, approved by the VCA, in both a laboratory and real-world setting. These measurements will be used as a benchmark for further testing, with the final programme to be developed.
And all this will be done by liaising with other EU countries' approval authorities who themselves are currently conducting similar investigations.
What cars are affected by the illegal software installation?
According to Volkswagen, it only relates to diesel vehicles that contain an 'EA 189' engine; and this particular engine has been in use since 2009 and is included in models such as the Golf, Jetta, Passat, Tiguan, Scirocco and Polo. However, according to Money Saving Expert, "VW hasn't confirmed if all diesel vehicles with this particular type of engine are affected, and just because you have one of the models above, doesn't mean you're affected either."
According to Volkswagen, in the UK, the software problem affects 508,276 Volkswagen cars, 393,450 Audis, 131,569 Skodas, 76,773 Seats and 79,838 VW commercial vehicles, such as vans - which is, according to the RAC Foundation, 37% of all VW diesel cars on UK roads, 45% of Audi diesel cars, 25% of Skoda diesel cars and 37% of Seat diesel cars.
If you believe that your car may be affected, you can check with the relevant car manufacturer website where you will need to type in your Vehicle Identification Number (VIN) in your service book or at the bottom of the windscreen on the left hand side as you look into the vehicle from the outside: