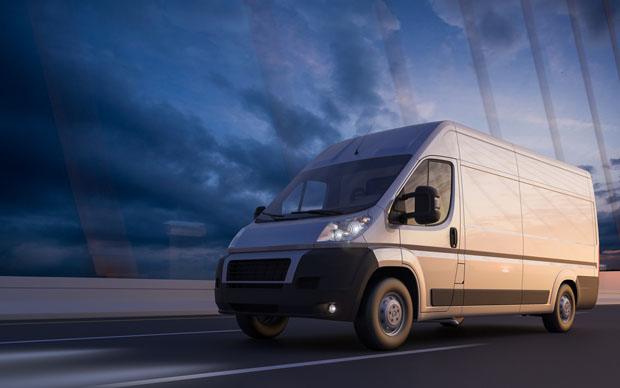 When leasing a van from Nationwide Vehicle Contracts, you'll find the same level of service and commitment that you get when leasing a car, as well as a wide choice of vehicles.
Whatever your trade, Nationwide Vehicle Contracts has a wide selection of vans available, many with ply lining included in the monthly rental.
But what exactly is van plying and why do you need it?
What is van plying?
Van ply lining is a lining inside the van created using plywood that helps to protect the panels from scratches and bangs that are pretty much inevitable when you are carrying loose (and even tethered) loads - scratches that can lead to rust and corrosion.
It is possible to buy a lining kit off-the-shelf, but it is advisable that the ply lining is fitted to order that the wood, aluminium strips, fixings and silicone doesn't damage the vehicle. The plywood also needs to be the correct thickness for which it is required, which is usually 5.5mm on walls and doors, and 12mm on floor and wheel boxes.
Why is ply lining needed on a lease van?
Van ply lining is an important part of van leasing because it helps to prevent a lot of the wear and tear that occurs during the lease period and ensures that your materials get transported from job to job safely and securely, with minimal damage to the van. You can read more about van wear and tear on in our Van Leasing Fair Wear and Tear Guide.
What lease vans include ply lining?
Many new vans are available to lease with Nationwide Vehicle Contracts with ply lining include in the rental including:
Citroen Dispatch M 1000 1.6 BlueHDi 95 Van Enterprise EURO6
Mercedes-Benz Vito 111CDI Long
Fiat Doblo Cargo 1.3 Multijet 16V Tecnico Van
Ford Transit Connect L2 240 1.5 TDCi 100ps Trend
Volkswagen Crafter CR35 LWB 2.0 TDI 109PS High Roof
Nissan NV200 1.5 dCi 90ps Acenta
Peugeot Expert *New Model* 1000 1.6 BlueHDi 95 Professional Van
Renault Trafic LL29 ENERGY dCi 120 Sport
For more information on Van Leasing from Nationwide Vehicle Contracts, or to talk about the wide range of vans available, contact one of our Customer Service Representatives on 0345 811 9595.