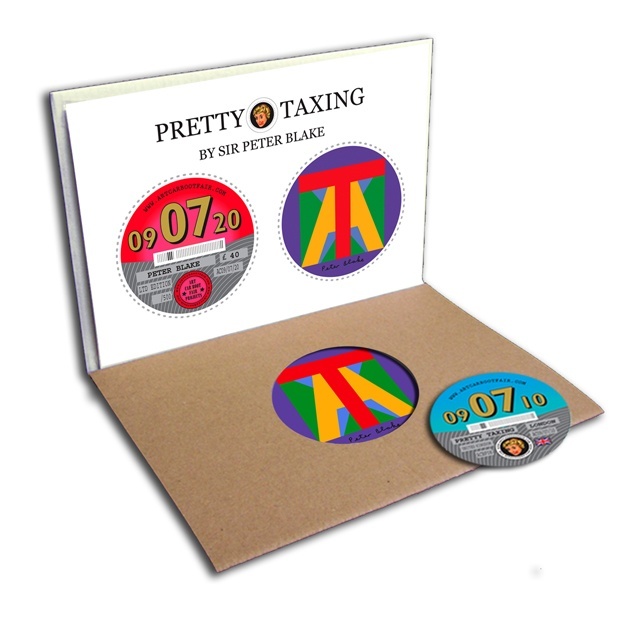 So the Paper Tax Disc is dead; consigned to the scrapheap created by technology and useful now for museums, quiz questions and collectors scrapbooks and exhibition cases.

Or is it?

At Vauxhall Motors Art Car Boot Fair, Vauxhall Motors have decided to give the old Tax Discs a new lease of life by turning them into limited edition artworks now they have become obsolete – and to help them do this they have enlisted a fine collection of artists to create a range of bespoke artworks.

Even though tax disc holders are no longer required as all details are held on a central database now for computerised checking, Vauxhall Motors have commissioned a series of limited edition tax disc holders from well-known artists including Sir Peter Blake, Gavin Turk, Pam Hogg, Mat Collishaw, Sarah Lucas, Jessica Albarn, Gary Hume, Ian Dawson, Abigail Lane, Ian Monroe, Matthew Barney, Don Brown and Georgie Hopton.


PRETTY TAXING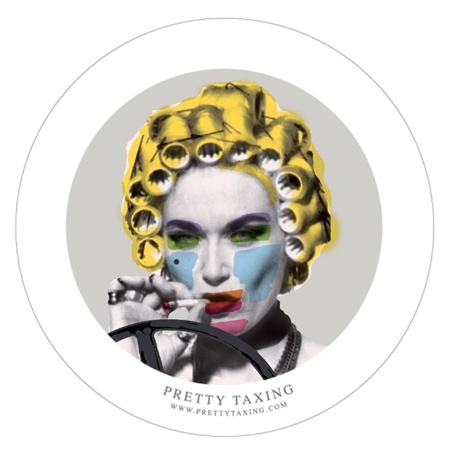 The series has been given the title 'Pretty Taxing' and the eye-catching designs reflect each artist's signature style - from Sir Peter Blake's iconic pop prints, to Pam Hogg's rock and roll fashion motifs – so will be a very impressive addition to any car in place of the existing (and now no longer required) windscreen adornment.
And they will be exclusive too as each piece in the series includes a certificate of authenticity, a circular hand numbered artwork with their edition number, some specially designed hand numbered packaging on the outside and a Pretty Taxing tax disc holder with the circular artwork inserted already.
As Vauxhall Art Car Boot Fair founder and curator, Karen Ashton, says:
"Windscreen adornments are somehow intrinsic to the iconography of the car, now you can curate your own windscreen with custom made limited edition artworks from Pretty Taxing!"
If you are worried about fading due to exposure to sunlight, then you'll be pleased to know that all artworks are printed on archival quality art paper using light fast inks, which will make sure that they will keep their vibrancy and quality for some time to come as you drive around proudly with them in the window. The holders stick to any glass surface, so you can continue to display them on your windscreen or at home.
Designed to make those of us who will miss that little bit of paper and its holder in the corner of our windscreen, Pretty Taxing artworks are available from £40 from
ACBF
.
Let's leave the last word to Denis Chick, Director of Communications at Vauxhall Motors.
"Don't leave your windscreen naked, 'disc'over Vauxhall Motors' Pretty Taxing project. The Vauxhall Art Car Boot Fair is always about the unexpected and making art accessible. The Pretty Taxing series of tax disc artworks are an eye-catching in-car accessory, giving people the opportunity to take their artwork on the road with them."