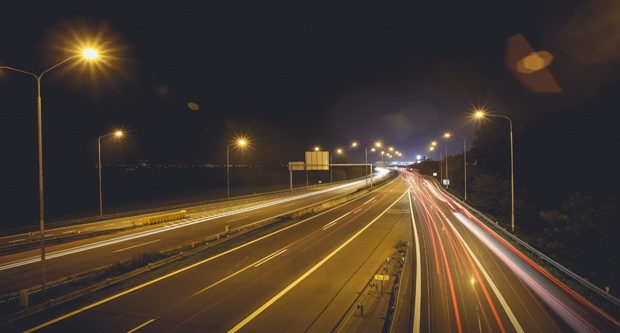 There was a collective sigh of relief from motorists following Chancellor George Osborne's Spring Budget announcements with little to moan about for drivers, and a small amount of cheer. This follows some trepidation about what was going to happen with pre-budget rumours suggesting an increase in fuel duty coupled with a large rise in insurance premium tax affecting driving finances.
In the event, fuel duty was frozen, and insurance premium tax increased by a smaller than expected percentage, with the Chancellor also promising road upgrades across the country as alienation of motorists was avoided.
Fuel Duty
Fuel duty was frozen for the sixth year in a row, despite fears initiated by industry experts that it would be increased. According to George Osborne, this will save the average driver £75 per year, or £270 for small business owners with a van.
"We froze fuel duty throughout the last Parliament – a tax cut worth nearly £7 billion a year. In the last twelve months, petrol prices have plummeted. That is why we pencilled in an inflation rise. But I know that fuel costs still make up a significant part of household budgets and weigh heavily on small firms. Families paid the cost when oil prices rocketed; they shouldn't be penalised when oil prices fall," Mr Osborne said.
Alluding to the fall in oil prices present over the past few years to about £1 a litre today from £1.40 in 2014 - partly due to oversupply and partly due to demand in fuel from emerging nations such as China - that motorists are currently enjoying the fruits of at the pumps, it was expected that there would be a rise of at least the rate of inflation if not more to help raise money for the treasury, but the 57.95p per litre rate applicable to petrol, diesel, biodiesel and bioethanol will now stay in place.
Commenting on the Budget, Steve Gooding, director of the RAC Foundation, said: "Transport is the biggest area of household expenditure bar none, but 38 million drivers will be relieved it didn't just get bigger still. And the Chancellor will hardly be out of pocket. As it stands, tax on petrol and diesel still accounts for about 75 per cent of the pump price and Mr Osborne remains on course to collect more than £27 billion in fuel duty alone next year."
AA president Edmund King said: "We are delighted that the Chancellor has resisted the temptation to increase fuel duty which will bring relief at the pumps for millions of motorists." And RAC chief engineer David Bizley commented: "Motorists will be relieved that the Chancellor has not used low fuel prices as an opportunity to raise duty on petrol and diesel to help reduce the deficit. But with the Government's own evidence showing that lower fuel prices are good for the economy, we are disappointed Mr Osborne didn't make a longer-term commitment to freeze duty beyond next year's Budget. This would have been the ideal opportunity for the Chancellor to freeze fuel duty for the life of this Parliament and improve his already good record on fuel duty."
Insurance Premium Tax
Insurance premium tax is to be increased by 0.5% to, according to The Chancellor, "pay for extra flood defences." This now means that 10% of the car insurance premium goes in tax, and that premiums will be increased.
Roadworks Ahead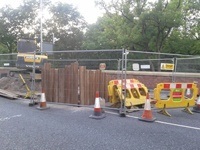 There was a whole host of announcements made regarding future plans for road improvements, along with upgrades to existing roads. These included:
A new tunnel road to be created under The Pennines from Sheffield to Manchester
A commitment to expand the existing M62 to four lanes courtesy of a £161m investment
£75m upgrades to the A66 and A69 northern arteries
Other commitments included:
New petrol price comparison digital boards to be trialled on M5 near Bristol
Tolls on the Severn crossing from England to Wales to be halved by 2018 down to around £3.50 a car
A £50m Pothole Action Fund for 2016-17
A £130m repair fund for roads/bridges damaged by Storms Desmond and Eva
Other Announcements
The driverless car got a boost with the announcement that trials would continue into 2017, with a new £15m connected corridor from London to Dover planned for autonomous cars.
Company car tax will continue to be based on CO2 emissions beyond 2021
When it comes to low-emission cars, there was an announcement that the 100% First Year Allowance (FYA) would be extended for a further three years to April 2021 in an attempt to encourage their usage, especially in the Business Sector.