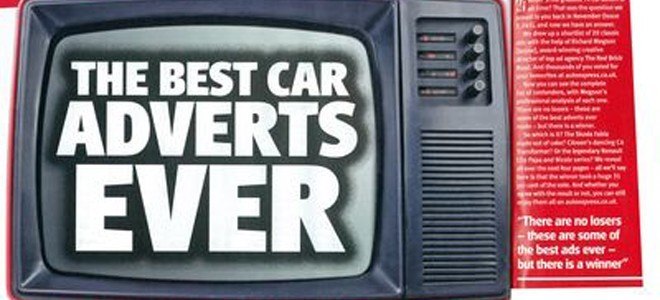 Way back, many moons ago, I used to work in advertising- not selling space but producing ads for insertion into newspapers and magazines and tying in campaigns to appear in press, on posters and on TV – and in those days adverts were actually quite good. (I am talking pre-Barry Scott and DFS sofas here!)
I actually worked at a large Advertising agency in London (down in that there smoke!) that was responsible for a lot of VW's advertising, so had a close eye and interest in the many cars ads that took pride of place on our TV screens – car ads that seemed to be trying to outdo each other in the 'we've spent more money on our ad than you' stakes. All that jetting off to America to shoot in the Catskills and off to Australia because the light is better and he weather and the barbies (we also did Fosters ads with Paul Hogan); you remember those halcyon days of the 80's where money was king and you could spend what you wanted on an ad.
Why am I reminiscing so? Simply because Auto Express, Britain's best-selling weekly car title, has compiled a list voted for by its readers of the best car ads ever.
Admittedly they had a shortlist to choose from that was compiled with the help of Richard Megson, creative director at the advertising agency Red Brick Road, himself an award-winning adman, but on there were some of the very best – if not THE BEST..
You could find the Skoda Fabia made out of cake, Citroen's dancing C4 Transformer, Paula Hamilton's fur-coat discarding woman (My lot did THAT one), and Renault Clio's Papa and Nicole series amongst many others, but there could only be one winner.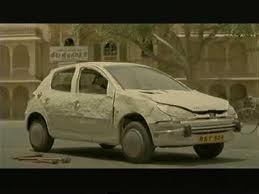 Let's count down from Number 3 where we find the Peugeot 206 advert called "The Sculptor" where a man gets an elephant to sit on his car and he also does lots of other things to his rubbish motor to make it look like a Peugeot 206, made by the agency Euro RSCG Milan in 2002.
At Number 2 is the advert that featured film footage of Steve McQueen for the Ford Puma. They took footage of him from the 1968 movie Bullitt, in which his character drives a Ford Mustang, and put McQueen behind the wheel of a new Ford Puma with new footage spliced in in the same style.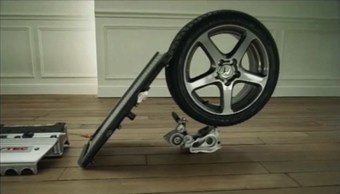 But at Number One is the Honda Accord's 'Cog' advert from advertising agency Wieden+Kennedy's Matt Gooden and Ben Walker, that shows a cog rolling gently down a wooden plank, knocking into a larger cog and setting off an incredible chain reaction in which lot of Accord parts knock, roll or swing into each other. The ad actually changed people's perception of Honda and its drivers, and future ads proved just as popular – pretty much worth the £1 million it is said to have cost.
Steve Fowler, Auto Express editor-in-chief, said: "Honda's cog ad ticks all the boxes for car ads: it's incredibly watchable, clever and memorable with a great soundtrack, too. We're not surprised it came in at number one in our poll, but the size of the vote for it shows what a great ad it is."
Neil Christie, Managing Director of Wieden+Kennedy, was delighted by the result saying: "Fantastic news! That's the power of dreams in action." (I wonder who wrote that for him?)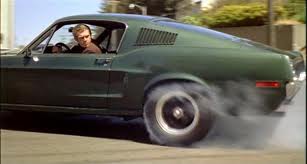 Those results in full:
1. Honda Accord: The Cog
2. Ford Puma: Steve McQueen
3. Peugeot 206: The Sculptor
4. Citroen C4: Transformers
5. Volkswagen Golf GTI: Changes
6. Volkswagen Passat: The Force
7. Skoda Fabia: A piece of cake
8. Renault Clio: Nicole and Papa
9. Fiat Strada: Hand built by robots
10. Volkswagen Golf GTI: Singing in the rain
11. Toyota GT 86: The real deal
12. Peugeot 405: Take my breath away
13. Vauxhall Meriva and Zafira: Little dads
14. Land Rover: Discovery 4
15. Audi A4: Not my style
16. Volkswagen Golf: Best left alone
17. Vauxhall Astra: Babies
18. Skoda Fabia: Factory tour
19. Nissan Almera: Sweeney
20. Toyota Corolla: A car to be proud of
How many of these do you remember?