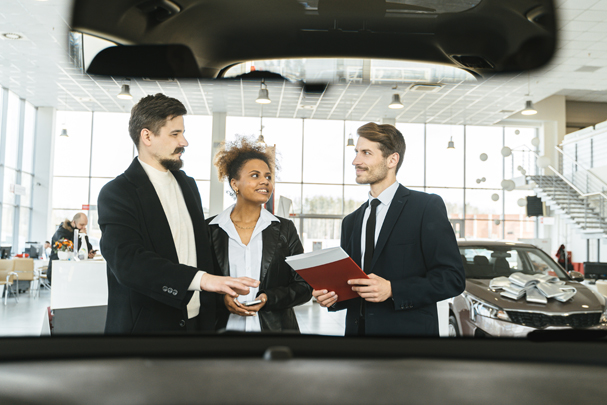 Nationwide Vehicle Contracts breaks down the best time of year to buy a car.
Buying a car can be arduous and expensive, with customers having to spend hours researching and dealing with sales staff to find the best deal possible.
With car prices hitting record highs in 2022, getting one step ahead is more crucial than ever. When buying a car, the day and time of year must be considered to get a good deal.
To help you out, Nationwide Vehicle Contracts has broken down the best times of the year to buy a new and used car.
Common themes
End of the month
If you're a car salesperson, a large part of your income comes from bonuses. The more they sell, the more commission they'll make. A lot of the time, they'll have targets they need to hit, which often expire at the end of the month.
This makes it a great time to negotiate with a salesperson as they're more likely to cut you a better deal as they want to pump their sales up before the end of the month.
End of the financial quarter
The same goes for the end of the financial quarters as well. Sales staff will have been set quarterly targets to achieve, and if they're closing in on them towards the end of the quarter, they'll be more likely to sell at a lower price.
This benefits both the customer and the salesperson, as we are getting a better deal, and they are increasing their sales.
The end of the quarters is in March, June, September, and December.
Fridays
Fridays are the best day to negotiate a better price with a salesperson. They'll once again be looking to hit their weekly target but are also keen to make sales, as Friday is typically a slow day.
Pick a Friday afternoon, for example, and you should have little issues negotiating a good deal.
Accommodate for what car you're buying
We've all done it, considered buying a nice convertible car as soon as the weather turns remotely decent. Imagining ourselves driving down a country lane with the wind in our hair. However, sales staff know this as well.
In the run-up and during summer, convertibles will be more expensive because demand increases. To beat the rush, buy a convertible in October/November when demand is at its lowest. Dealerships will have these cars taking up space on their forecourt and will want to get rid, allowing you to get a better deal.
The same goes for 4x4 and offroad vehicles in the winter. Farmers and those who live in rural areas will start to look at upgrading their car, so demand and prices will increase. To get ahead, buy your off road vehicle in Spring/start of summer when demand is low.
New cars
February and August
In the UK, new car registrations come out on March 1 and September 1, so a lot of customers will wait until then to buy a new car with a new plate.
To get a better deal, look to buy a new car in the weeks before these dates. For one, the dealership will be quieter as demand is less, and they'll also be keen to get rid of their cars with old registration dates.
End of the calendar year
Have you ever bought a new car towards the end of the calendar year? I bet there's a very slim chance you have. This is because, by mid-to-late December, everyone is worried about Christmas presents and spending time with their loved ones.
This means the car market is pretty slow, and you're more likely to get a discounted new car because sales are declining. Oh, and the sales staff will want a bigger Christmas bonus!
New cars
March and September
As already mentioned, new car registration dates are released on March 1 and September 1. The weeks following this will be hectic for buying a new car, but demand for used cars naturally declines. This provides an excellent opportunity to buy a used car at a reduced price.
Also, many customers will part-exchange their used car to supplement a new car. This means that dealerships can find themselves with a lot of used cars during September and March and will want to get rid of them as quickly as possible.
Find out tips and tricks helpful? Nationwide Vehicle Contracts produce a range of blogs and guides on all things motoring, from Car Lasing Myths and Misconceptions to the Top 5 Electric Cars due in 2023.