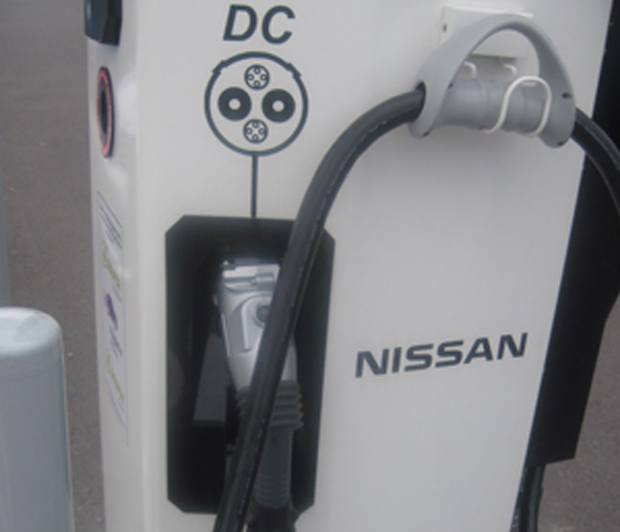 Two of the main bones of contention when it comes to driving an electric vehicle could well be solved in the future, according to the government and auto industry-backed communications body Go Ultra Low, with technology advances imminent in charging and range problems.
Although these changes are some way off (an estimated 10 years), the fact that wireless charging could be achievable on cars with a typical range of 300 miles is an incentive to drivers to at least look at EVs with their cost-saving benefits and great driving experience. And as the number of available options grows, (as you can see by the number of electric/hybrid cars available to lease from Nationwide Vehicle Contracts) the "inevitable transition" to zero emission motoring will get ever nearer.
Poppy Welch, Head of Go Ultra Low said: "As technology progresses at a rapid rate, electric vehicles will soon be a natural choice for new car buyers as the cost and convenience of these cars will overshadow every other choice on the market. Electric cars are already suited to a huge proportion of the UK motoring population, offering the most cost effective, environmentally-friendly and easiest-to-drive option - it's tomorrow's technology today."
Wireless Charging
It's an undeniable opinion that one of the big reasons that drivers do not consider an electric car is the perceived problems when it comes to charging it. After all, the idea of a long lead trailing out from the house into the car isn't one that fills people with joy!
So the ideas emanating from both the UK's Transport Research Laboratory (TRL) and Go Ultra Low's eight vehicle manufacturing partners that predict that "future generations of battery-powered vehicles could have the ability to charge wirelessly while parked at homes or workplaces" is one that will be met with enthusiasm and open arms. In fact, experts at TRL claim that in the relatively near future, wireless charging for electric vehicles could be commonplace on driveways across the UK, and at taxi ranks and bus stations. After all, the technology used in wireless charging has not only been in development for a number of years, but is also being used for consumer electronic devices such as smartphones and work equipment such as drills and the like already, and is now being trialled for buses and cars in some countries around the world.
Denis Naberezhnykh, Head of Ultra-Low Emission Vehicle Technology at TRL said: "Wireless charging will add convenience to the long list of reasons why it makes so much sense to drive an electric car. Wireless technology offers comparable recharging times and so in the future charging an EV could become as simple as parking on the driveway."
Improved Range
And another barrier in the "Why I would never consider an Electric Car" argument, is likely to be removed as improvements in battery technology resulting in ever-increasing range for electric cars. In fact, Go Ultra Low even go as far to suggest that motorists in 10 years could be buying EVs capable of driving for miles on end, without the driver having to plug in or fill up.
It's all down to continually improving charging infrastructure along with expected improvements in battery production technologies that could allow the typical range of an electric vehicle to double within the next five years. So much so that TRL estimates that, by 2025, the average range of an electric car will likely be increased to around 300 miles.
It may all be pie in the sky - or rather, waves in the sky - but it is believed that, by 2050 "wireless charging and battery capacities are expected to increase so much that the act of 'refuelling' as we know it will cease to exist", tying in with the Government's aim for all cars on the road to have zero emissions at the tailpipe by this time.
With wireless charging likely to be adaptable to existing non-wireless vehicles in the future, now might be a good time to dip a toe into the electric revolution. Contact one of our customer advisers to discuss how your toe could get itself dipped!