The best luxury cars available for car leasing
By Fergus
25th April 2022
Luxury cars are often seen as ultimate success, offering the best driving pleasure. They look and feel more luxurious with their polished exteriors and plush interiors. The luxury car is a dream for many people. For others, it's seen as a prize.
However, there's more to a luxury car than its looks. They are designed to provide the most refined possible drive. From upgraded entertainment systems to the best engine performance, the luxury car is all about the experience.
But what are the best luxury cars available for car leasing? To help explain leasing a luxury car, Nationwide Vehicle Contracts has put together a comprehensive guide, including:
Why choose a luxury vehicle?
What is considered a luxury car brand?
Is it better to buy or lease a luxury car?
What are the best luxury cars to lease?
Why choose a luxury vehicle?
There are many reasons why people choose to drive luxury vehicles, such as for an adrenaline rush, attention, business reputation, or even for the vehicle's quality and worth.
Why choose a luxury vehicle?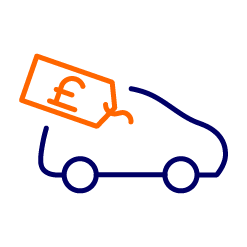 Perceived Value
Luxury car manufacturers have a higher perceived value than other car brands. Consumers are willing to pay a greater price for a vehicle if they believe the price reflects the vehicle's value.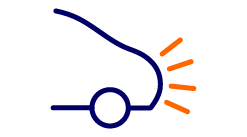 Latest Safety Features
Luxury vehicles are often fitted with the latest safety features, technology, and performance enhancements. Luxury vehicle manufacturers typically pay more attention to the interior, where you spend most of your time. The soft fabrics and polished touchpoints improve your overall driving experience, which is why people choose to drive luxury vehicles. It's all about the experience.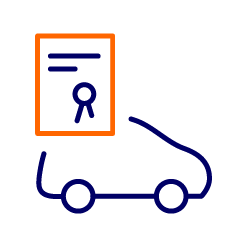 Build Quality
Some luxury car brands just outperform their competitors in terms of build quality. As luxury vehicles are more expensive, the manufacturer can afford to use high-end finishes, higher-quality materials, and new features.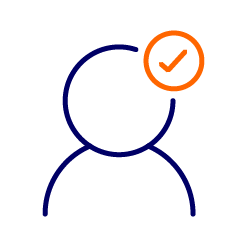 Consumer Experience
The term "luxury" refers to more than just the vehicle. It sets an expectation that the consumer experience will be greater than just getting to a regular manufacturer. Luxury car brands do this by providing added perks to your deal and providing a personalised experience that they can't get anywhere else.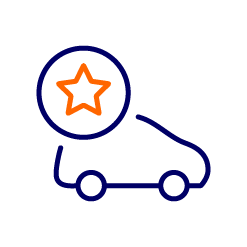 Exclusivity
For the average consumer, the luxury car industry has a high barrier to entry, making it an exclusive club that not everyone can join. In some cases, luxury car owners become the only ones in their city or region with that particular model, which might provide them with a level of local fame and uniqueness.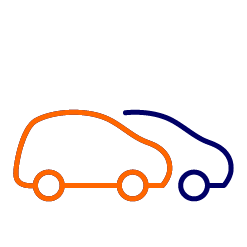 Status Symbol
A luxury car can act as a status symbol for some buyers. For example, some companies that want to come across as successful may have employees drive around in luxury vehicles when they visit client sites. Customers who buy luxury cars are more inclined to seek social status and financial wealth than those who purchase non-luxury cars out of necessity.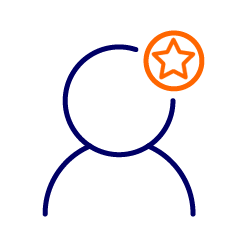 Passion
Some luxury car owners are passionate about automobiles as a hobby therefore, they are drawn to brands that provide unique experiences or superior performance. For car enthusiasts, every element of the car influences how they spend their leisure time, meaning these types of customers pay special attention to every detail of a luxury vehicle.
What is considered a luxury car brand?
Luxury cars are not just defined by their smooth ride, high levels of technology, and refinement but also by their reputation. If you're looking for a luxury car brand, these are the manufacturers you want to consider:
Is it better to buy or lease a luxury car?
Deciding whether or not to buy or lease a luxury car will usually be based on financial considerations. It's great if you have the money, but most people don't. But ultimately, it's not as simple as looking at the car's price, as there's a range of expenses that come with driving any car, such as the vehicle's depreciation, car tax bands, restrictions, and maintenance.
Depreciation doesn't factor in when you lease a luxury car because you never own the car. Only if you plan to buy a luxury car do you need to ask yourself how much you care about owning the vehicle and if you're happy to bear that burden of depreciation? However, some manufacturers hold their value better than others, so if you are thinking about buying a luxury car, make sure you do your research first.
One advantage of owning a luxury car over leasing is that it's yours to do with what you wish. For example, you can drive it for as long as you want and as far as you want. Plus, if there are any damages, it's only yourself and your financial account to answer to.
Maintenance is a massive part when deciding whether or not to buy or lease a car, let alone a high-priced luxury car. Even the most affordable luxury cars are created with more expensive materials. With leasing a luxury car, you can get a maintenance package that will cover you for the duration of the lease. Unexpected repairs can be expensive in any car, but they can be considerably more with a luxury vehicle.
There are advantages and disadvantages to both buying and leasing a luxury car. Overall, leasing is a more cost-effective way to get your hands on a luxury car. However, whichever you decide will ultimately depend on your finances and your circumstances.
What are the best luxury cars to lease?
Luxury car brands produce a wide range of vehicles, from the standard saloon or hatchback cars to SUVs, sports cars and even supercars. Below we have listed the best luxury cars to lease in 2022.
Best luxury cars to lease in 2022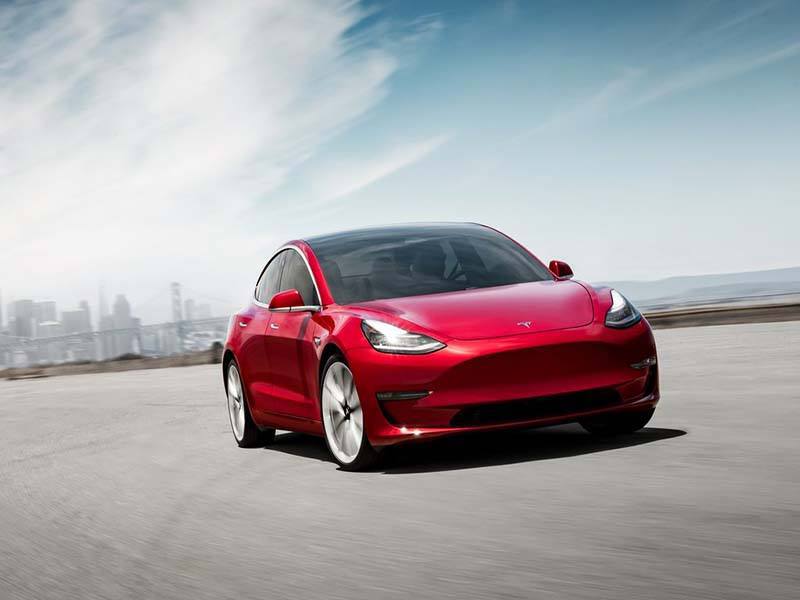 Tesla Model 3
Best for low running costs
The Tesla Model 3 isn't just one of the most high-tech electric cars on sale, it's also one of the best saloons on the market. Perfect for drivers commuting to and from work who want to transition from a traditional combustion engine to a luxury electric alternative. The Model 3 has a range of 374 miles on a single charge which can be recharged to 172-miles in just 15-minutes at any Supercharger location.
This pure electric plug-in car is unlike any other with its minimalist cabin. The Tesla Model 3 uses a massive 15-inch touchscreen to operate almost everything. The screen is excellently laid out, easy to read and responsive, just like an iPad. The rest of the Tesla Model 3's cabin looks a bit basic compared to other saloons, but inside it feels solid with high-quality materials used throughout.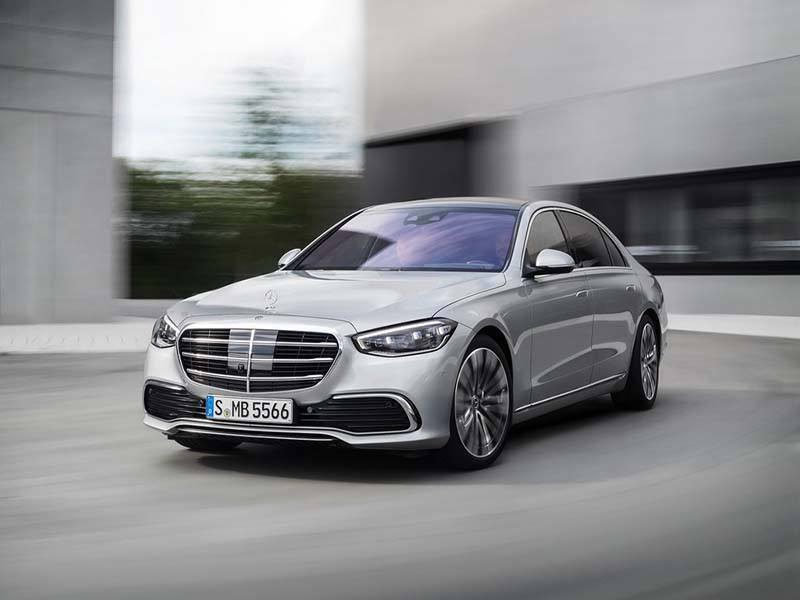 Mercedes-Benz S Class Saloon
Best for in-car technology
The Mercedes S-Class has a long history of being one of the top luxury cars on the market. It's an incredibly luxurious and refined saloon for well-off and successful individuals who want to ride in comfort. The S-Class is often seen as a pioneer as it always showcases the latest Mercedes technology before it filters down through the rest of the range.
Inside the Mercedes S-Class, it looks stunning, and the quality is incredible. You can get the S-Class interior in various trims, including a beautiful wooden design with vertical metal bars. This trim screams luxury making the interior feel like a vintage speed boat or a luxury private jet. Plus, this large executive saloon can provide excellent economy and emissions results thanks to its range of fuel-efficient engines and optional plug-in hybrid variant.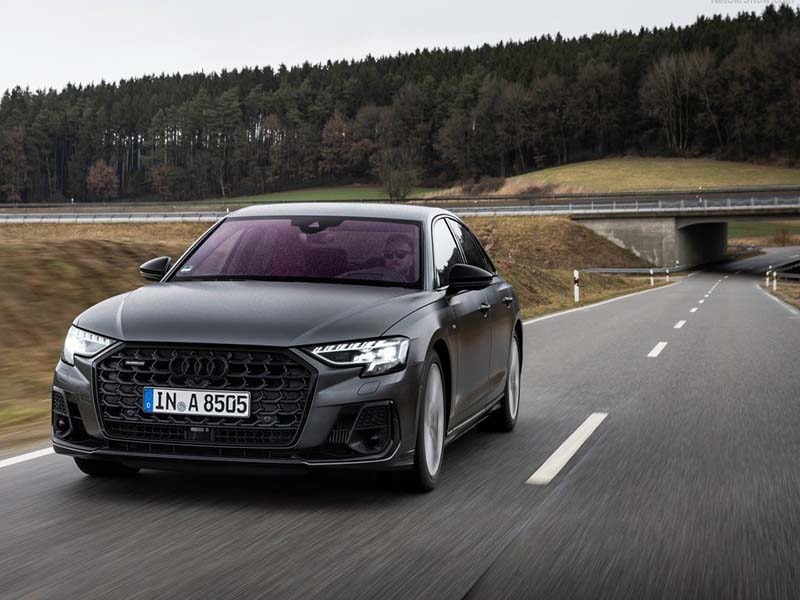 Audi A8 Saloon
Best for interior space
There are few cars as luxurious as the Audi A8 Saloon. It combines comfort and style with lavish luxury, perfect for executives. The latest A8 boasts a refreshed design and features over 40 driver-assistance systems designed to make life as easy as possible, as well as boost comfort. As a result, the Audi A8 is one of the most technologically advanced cars and one of the most comfortable you can get on the market.
The A8 is beautifully finished inside, offering total indulgence, with superbly luxurious materials and adjustable front comfort seats trimmed in high-quality Valcona leather. The A8 also has broadside windows and a large rear screen which provides a good view in all directions, making it easier to see out of than most of its rivals.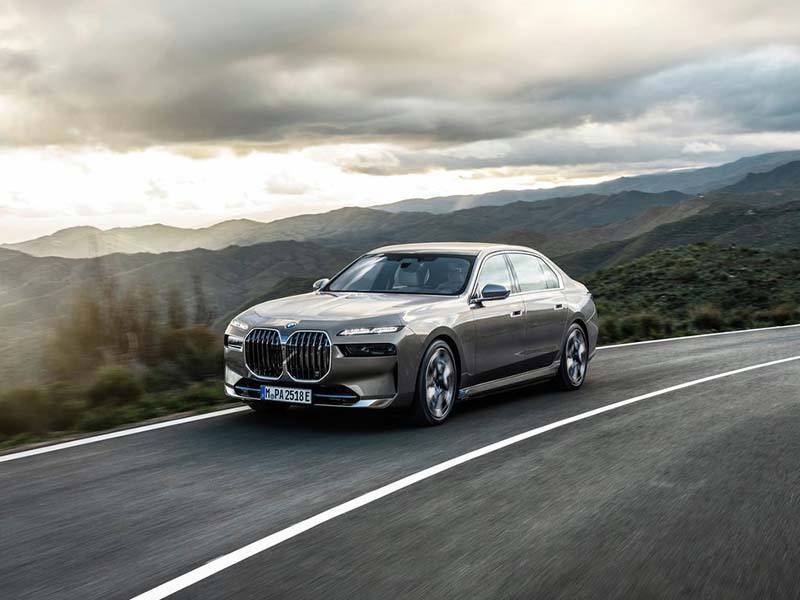 BMW 7 Series
Best for driving fun
The BMW 7 Series has long been one of the driver's favourites among luxury cars. It's a luxurious and comfortable upmarket saloon for business people who want something fun to drive. With an array of interior tech and space, the 7 Series is also enjoyable for passengers to ride in too. Plus, BMW's new engine line-up includes a new plug-in hybrid to help cut down the 7 Series emissions.
Inside, the 7 Series is packed with plenty of wood, leather and Alcantara materials used throughout for additional luxury. The 7 Series infotainment system is the most advanced version of BMW's iDrive with a 10-inch screen mounted onto the dashboard that can be easily operated via a rotary dial and menu shortcut buttons between the front seats touch or by using your voice.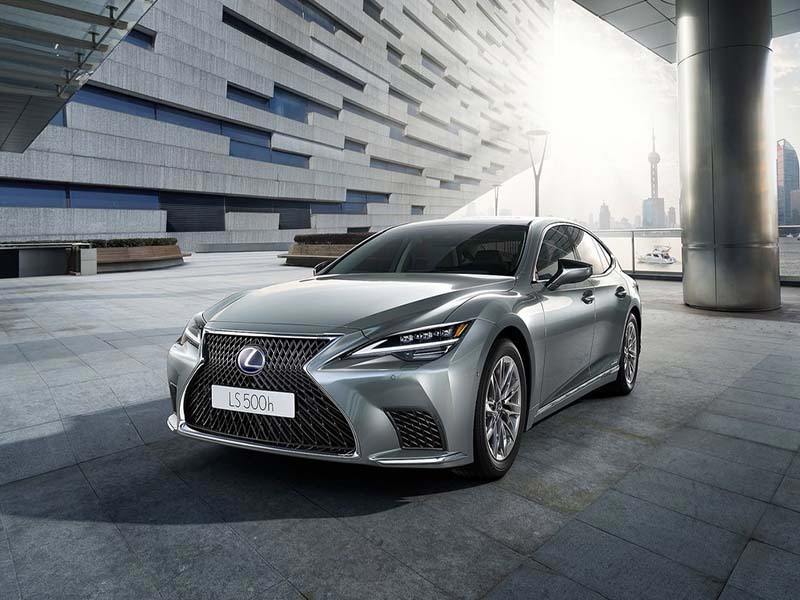 Lexus LS
Best for style
No other luxury large saloon looks quite like the Lexus LS. It's a great alternative to German rivals such as the Mercedes S-Class, with a very different approach to what a luxury car should look like. The ultra-luxurious saloon feels and looks very modern thanks to its predatory looking grille and Z-shaped headlights.
Inside the Lexus LS, it's comfortable, with lots of opulent leather, wood and embossed metal details used throughout. There are huge comfy leather seats with lots of room in the back with electric massage seats and a rear entertainment system to keep passengers occupied. Every Lexus LS is a hybrid with a 3.5-litre V6 petrol engine combined with an electric motor and batteries.
Want to know more about luxury car leasing?
Thinking of leasing your luxury car? View our latest luxury car leasing deals or call Nationwide Vehicle Contracts on 0345 811 9595 for expert advice.
Guide Information