Creating a Company Car Policy

By Alex
3rd May 2023
A company car policy is an agreement between a company and its employees that outlines a guideline for using company cars.
The policy must cover eligibility, conduct, penalties for using the vehicle outside of the guidelines, and what the employee should do in the event of an accident.
This guide covers:
Defining Your Company Car Policy
The most important thing about your company car policy is that it's clear and concise for all employees. You'll also need to ensure it complies with all applicable laws and regulations, such as insurance, safety standards, and licensing.
If it's clear, this will improve the consistency of the policy as all employees will be able to clearly understand it, thus, boosting employee satisfaction in the long term. It will also control costs as employees will understand how they should use their car for fuel, maintenance, and repairs, protecting your company's bottom line.
If your policy is compliant, it will help manage the risks associated with company car use, as employees will be aware of the required security measures and vehicle maintenance.
You'll also need to outline the critical components of your policy, such as: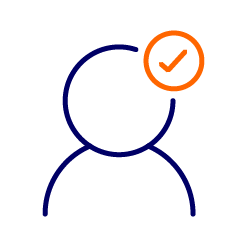 Eligibility
An eligibility criterion defines who can receive a company car, such as full-time employees or specific jobs.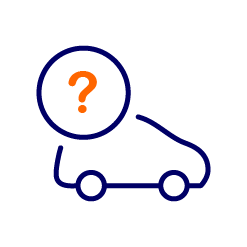 Vehicle selection
Outline the cars available as a company car and any limits on their use, such as mileage caps.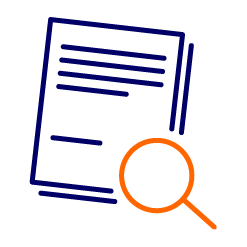 Insurance
You'll need to outline the company's insurance coverage for company cars and any additional insurance requirements for drivers.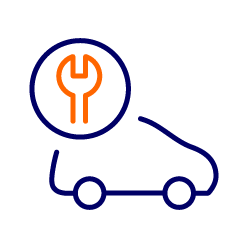 Maintenance
This will outline your company's expectations for maintenance and repairs of company cars, such as scheduled servicing or required safety inspections.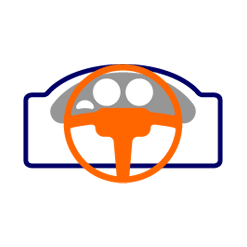 Personal use
You'll need to include any restrictions on personal use, such as mileage or usage limits.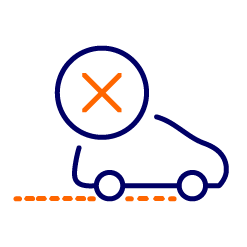 Termination of use
Finally, remember to include the conditions under which a company car can be terminated, such as the end of an employee's tenure or violation of the policy.
Setting Eligibility Criteria
Determining which employees are eligible for a company car can be tricky as you need to consider the nature of the job and the business requirements for a vehicle. Here's what you need to consider for setting an eligibility criterion:
Job duties – Check whether an employee's responsibilities require regular travel to meet with clients or attend company events.

Business need – Assess whether a company car is required to fulfil the company's duties.

Mileage requirements – Evaluate the distance travelled by the employee. If they travel long distances frequently, it might warrant using a company car.

Cost analysis – Analyse the cost of providing a company car and whether it's financially viable given your company's current finances.
Your company cars will likely be used for personal and business use, so it's essential you also set guidelines for the personal use of company cars. You'll need to consider the following:
Determine personal use – Clearly define what constitutes personal use of a company car and determine which types are permitted. For example, some companies allow use for around-town driving but don't allow long-distance journeys.

Reimbursement process – If your company reimburses fuel expenses, you'll need to create a process for employees reimbursing the company for personal use, such as fuel or toll costs.

Insurance – You'll need to establish insurance requirements for the personal use of a company car, such as whether the driver must carry personal insurance and the company's insurance policy.

Accidents – create a procedure for employees to report any accidents or damage to the company car while it's being used for personal use
By setting clear rules and guidelines for the personal use of company cars, you ensure your vehicles are used safely and responsibly while providing employees with convenience and flexibility.
Vehicle Selection and Maintenance
There's a range of factors you need to consider when choosing a company car for your business: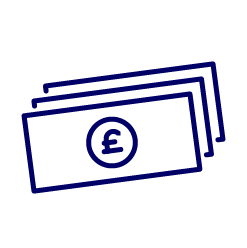 Budget
The first thing you need to do is set a budget for the lease of a company car, including maintenance, insurance, and fuel costs.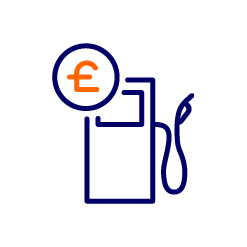 Fuel efficiency
Consider a fuel-efficient car to save you money on running costs and demonstrate your commitment to sustainability. A great range of electric and hybrid cars on the market are available.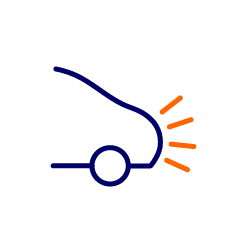 Safety features
Your employees keep your business on its feet, so you must ensure your chosen company car is as safe as possible. Most new cars feature a range of advanced safety features such as lane keep assist, emergency brake assist, and front and rear park assist. You can check a new car's safety rating on Euro NCAP.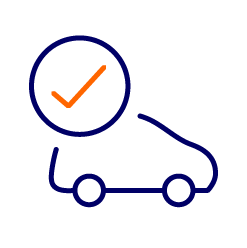 Reliability
Ensure you select a car that will serve you well for the duration of your company car lease to reduce running costs. It will also show your employees that you care about them by choosing a reputable car.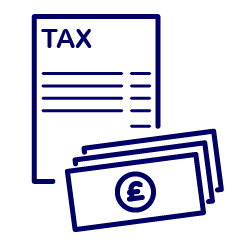 Tax implications
There are various tax implications when leasing a company car, especially concerning electric or hybrid vehicles, which offer a range of tax benefits.
For more information on the best cars to choose, check out our Top 10 Company Lease Cars guide.
After you've selected your car, you need to establish a maintenance schedule to keep your cars on the move and your employees happy. A maintenance schedule reduces the risk of breakdowns and accidents and maintains the condition of your company cars.
Here's how to establish a good maintenance schedule:
Make a list of all maintenance tasks – Provide your employees with a pack that outlines the tasks that need to be performed regularly and when they need to be done. Tasks you should include are checking tyre pressure, oil changes, brake inspections, and fluid checks.

Assign responsibility – Decide whether it's the responsibility of the company car driver to perform the checks or whether it's more efficient to have a dedicated maintenance team.

Track maintenance – Keep an account of the maintenance records on each vehicle. This will not only help you keep on top of maintenance but also help you when it comes to your end-of-lease inspection.
Insurance and Risk Management
Having comprehensive insurance coverage for your company cars is crucial for many reasons. First, it provides financial protection for your business in case of an accident, and second, it helps your business avoid legal issues that may arise from accidents involving your cars.
Choosing the right insurance policy for your company cars is undoubtedly tricky, but there are a few things you should consider:
Type of coverage – Typical comprehensive coverage includes collision coverage and liability coverage. If you want additional coverage, this will often include medical payments, uninsured motorist coverage, and roadside assistance.

Deductibles – The deductible is the amount of coverage you'll have to pay before your coverage kicks in. Higher deductibles result in lower monthly payments but also mean you'll have to pay more when an accident happens.

Premiums – Shop around for different premiums from various providers to ensure you get the best price.

Claims process – Ensure to choose a provider with a straightforward claims process. A quick insurance process will help get your company back on track quicker.
Even if your insurance claims process is straightforward, it's stressful for all involved. That's why managing the risk and decreasing the likelihood of accidents for your company car drivers is best. There are a few steps that can be taken to work towards this, such as:
Driver training – Provide a training programme to all your company car drivers, including defensive driving techniques, safe driving practices, and handling hazardous conditions.

Regular maintenance – Ensure that all your drivers stick to their maintenance programme to keep their cars as safe as possible.

Driving background checks – Check all your company car driver's records to ensure they are fit to drive.

Use technology – Most new cars come fitted with driver assistance systems that help keep the car and driver safe, so ensure your company car drivers keep them turned on.

Encourage safe driving – Finally, create a safe driving culture in your workplace by recognising safe drivers. Also, encourage employees to speak up if they see unsafe driving from a colleague.
By implementing these strategies, you can effectively manage risk and minimise the likelihood of accidents for your company car drivers, ensuring the safety of employees and protecting your company's assets.
Looking for a company car? Nationwide Vehicle Contracts is one of the UK's largest car leasing brokers and offers a range of business lease deals.
Guide Information