Top cars with the best MPG
By Fergus
3rd January 2023
When looking at a new car, fuel efficiency is an important factor to consider as fuel costs climb ever higher. You will save more money each time you travel if your vehicle is more economical. Miles Per Gallon (MPG) measures how many miles a car can travel on just one gallon of fuel. Fuel economy will vary depending on who's behind the steering wheel, as everyone has different driving styles.
When it comes to fuel economy over the years, diesels are known for being the best option regarding MPG for longer journeys, with petrol-engined cars having to play second fiddle. However, these days, plug-in hybrids dominate fuel economy figures, with turbochargers and electric technology helping to make petrol and diesel engines more efficient than ever. The Mercedes GLE 350de, for example, can manage well over 200mpg due to its ability to run solely on electric power for upwards of 50 miles.

Below we have listed some of the most economical petrol and diesel vehicles, with and without mild hybridisation on the market right now based on officially rated WLTP testing figures to help you when looking for your next vehicle and want a car that will save money each time you travel.
The most fuel efficient cars featured in this article include:
Most fuel efficient cars 2023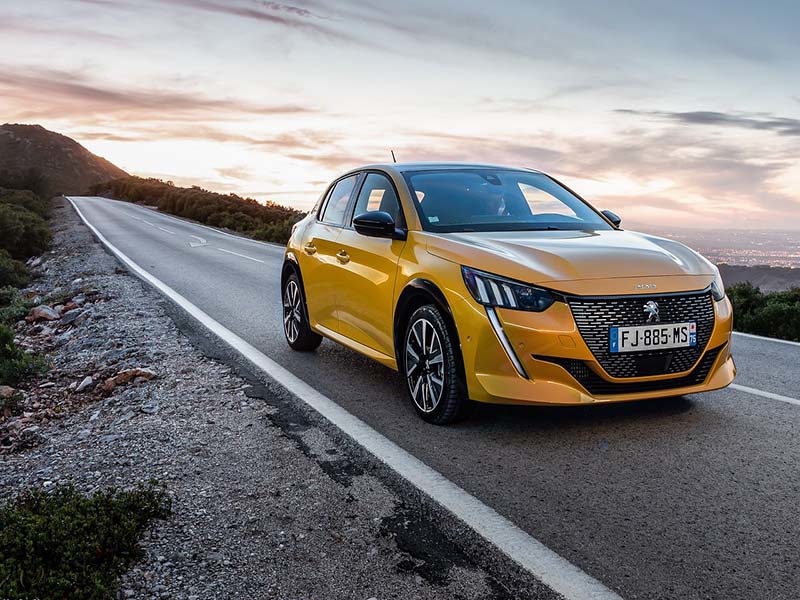 Peugeot 208
First up is the Peugeot 208, and like all new cars, the Peugeot 208 has been developed to limit the amount of CO2 it produces. The new 208 is lighter than the model it replaces and has better aerodynamic properties, helping it achieve an impressive claimed economy figure of 71.4mpg. It achieves this through its 1.5-litre diesel engine, which is great to drive but slightly takes a moment or two to get going.
Overall, the Peugeot 208 is an excellent affordable small car to look at inside and out and comes with generous levels of equipment, including Peugeot's 3D digital display. This projects clear, easy to read data such as mph onto a display in front of the windscreen, while less critical stats are shown slightly further back.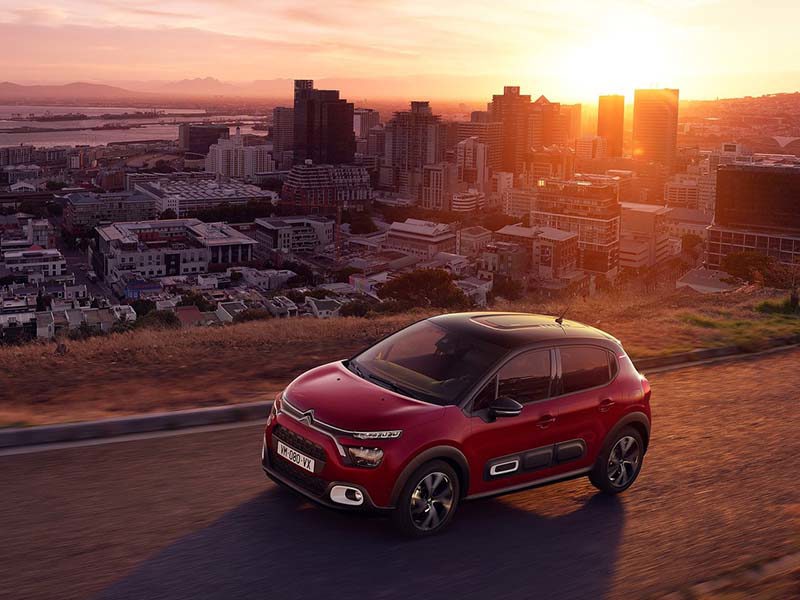 Citroen C3 Hatchback
The Citroen C3 is one of the more affordable cars in the UK and tends to be somewhat unfairly overlooked by buyers as it's a supermini with a lot going for it. One of which is its fuel economy figure, as the Citroen C3 has a claimed 70.6mpg from its 1.5-litre BlueHDi diesel motor, which is also found in the Peugeot 208 and Vauxhall Corsa.
The Citroen C3 is a bit bigger than these cars and is a better option if you are after more room and want to keep fuel costs low. The C3 is also all about comfort, having one of the softest suspension systems on the market, which comes in handy with potholes on UK roads.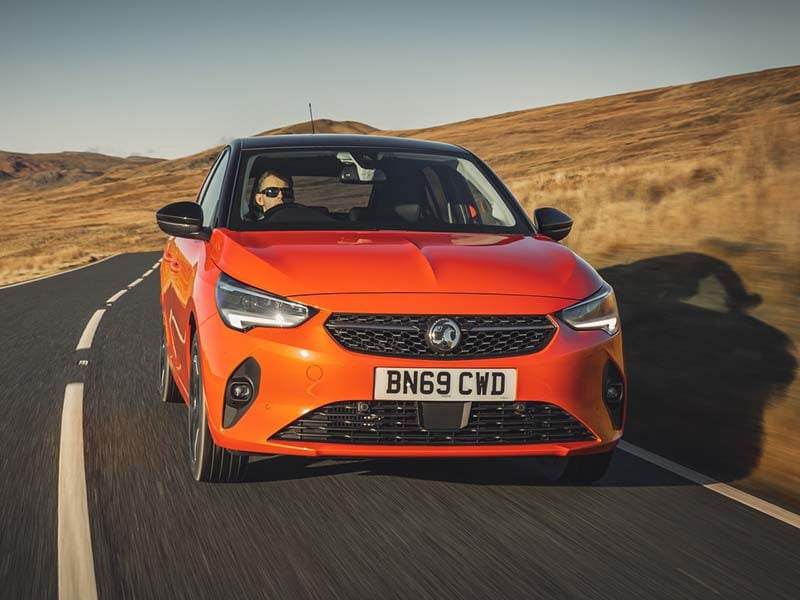 Vauxhall Corsa Hatchback
Next on the list is the Vauxhall Corsa which is practically the same car as the Peugeot 208 but with different identities. The Corsa uses the identical 1.5-litre diesel engine and six-speed manual gearbox as the 208, delivering a claimed economy figure of 70.6mpg. The Corsa is equally as enjoyable to drive as the Peugeot, with little complaints from the engine at motorway speeds and good performance navigating around town.
Although the Peugeot has a fancier interior, the Corsa's seems to outsell its French sibling with its stylish exterior bold grille design and the option of a contrasting roof colour, making it a great leasing option. There's no wonder it's been one of the biggest-selling models around, appealing to everyone, from teenagers to pensioners.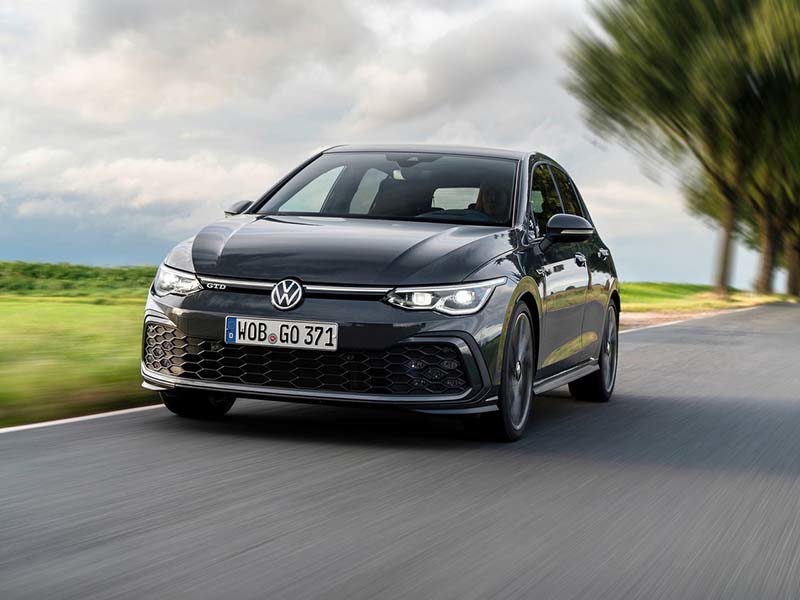 Volkswagen Golf Hatchback
The Volkswagen Golf is one of the best family car leasing options on the market because it is impressively practical, has excellent driving dynamics, and has an impressive fuel economy figure of 68.9mpg. It gets this figure from a 3.0-litre advanced diesel engine that uses direct fuel injection and a turbo, meaning the Golf is surprisingly sharp and enjoyable to drive.
The Golf is in its eighth generation and is still as good as ever, with a high-quality interior finish and high-tech features that allow it even compete with premium rivals such as the BMW 1 Series, the Mercedes A-Class, and the Audi A3.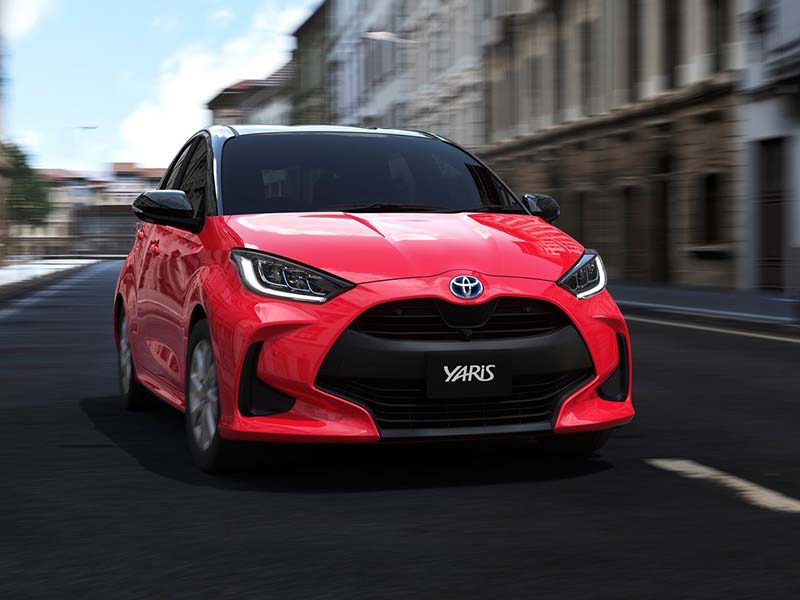 Toyota Yaris
The new Toyota Yaris is now in its third generation, standing out on the road with its bold contemporary styling and hybrid technology, making it Toyota's bestselling model in the UK. It's a practical and reliable supermini with high levels of efficiency and a popular lease choice with drivers looking to keep running costs low. The Yaris has a fuel economy figure of 68.8mpg from its petrol-electric hybrid system made up of a 1.5-litre three-cylinder petrol engine and an electric motor.
The Yaris thrives in urban areas such as the city centre thanks to its decent turning circle and, although having a small rear screen, it's simple to park as all models come standard with a reverse camera.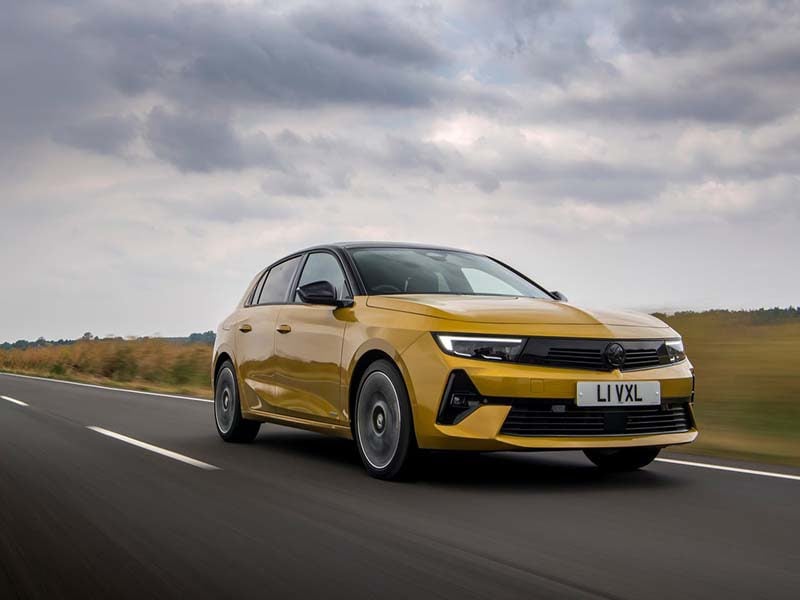 Vauxhall Astra Hatchback
If you're after a practical, good-looking family hatchback and looking to keep running costs low, then the Vauxhall Astra might be worth a look. The 1.5-litre four-cylinder diesel offers the lowest overall running costs with a fuel economy figure of 67.3mpg. However, we wouldn't recommend this diesel option if you're just confined to the city or town driving.
Vauxhall's current Vizor exterior design has a sharper square face, making it one of the best-looking hatchbacks. The latest Astra is the most stylish and futuristic model from Vauxhall, with great practicality for the whole family and low running costs.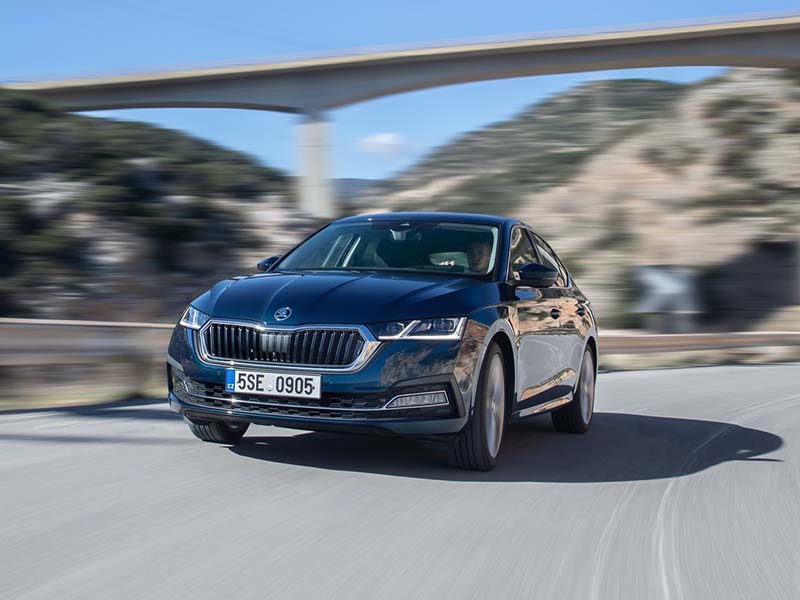 Skoda Octavia
Next is the Skoda Octavia, arguably one of the best family cars with low MPG. The cheapest Octavia's to fuel are the lowest-powered 2.0-litre diesel, with a fuel economy figure of 65.7mpg. Unsurprisingly, the impressive 2.0-litre diesel engine in the Octavia is also found in popular rivals such as the Audi A3 and SEAT Leon.
If you're looking to keep running costs low and require a practical car for the whole family, the Skoda Octavia is an excellent option with plenty of rear seat space and a huge boot. It also looks impressive, with the front having a distinctive grille and a pair of slim-line LEDs that help the Octavia stand out on the road.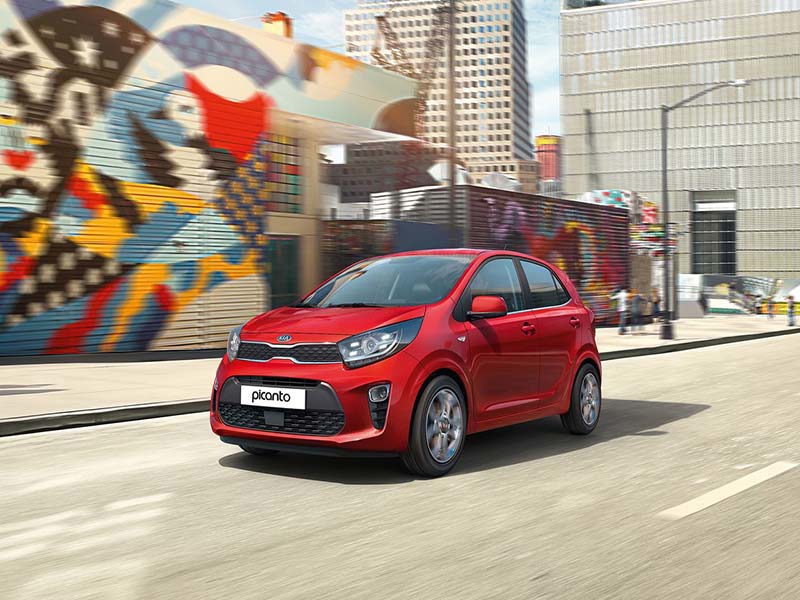 Kia Picanto
City dwellers will enjoy the Kia Picanto's style and swagger even though other choices on this list are better suited for motorists who log a lot more motorway miles. The Kia Picanto is easy-to-drive, comes well-equipped and has a distinct look with its 'Tiger Nose' grille, which makes the city car stand out on the roads.
Kia offers the Picanto in three engine variants, and it comes as no real surprise that all three engines can provide great fuel economy given the Picanto's diminutive size. However, the best economy comes from the basic 1.0-litre petrol engine with a fuel economy figure of 58.9mpg when lightly loaded and performing low-speed town driving.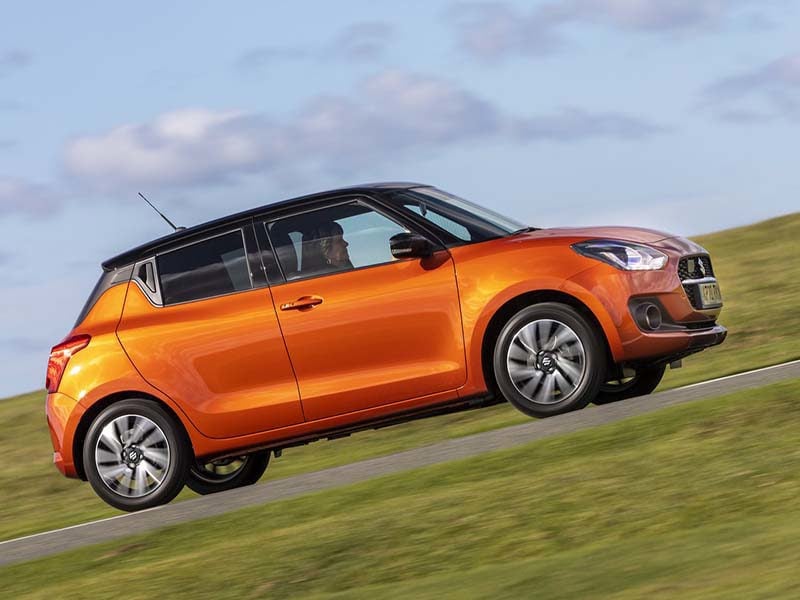 Suzuki Swift
The Suzuki's Swift is a basic small car that packs an understatedly good punch in driving performance and is well-built with a comfortable cabin. The Swift has a great reputation for delivering good fuel economy assisted by a mild-hybrid set up of the standard 1.2-litre petrol engine, which gives it a fuel economy figure of 57.2mpg.
The Swift isn't just good on fuel economy, it's impressively roomy for a small car and is also a bit of a looker. Its unique contrasting door pillars give the roof a hovering effect above the rest of the car, and its sporty nose gives the Swift a sports car feel. So if you're looking for a stylish small hatchback that's fun to drive and has good fuel economy, the Suzuki Swift is well worth a look.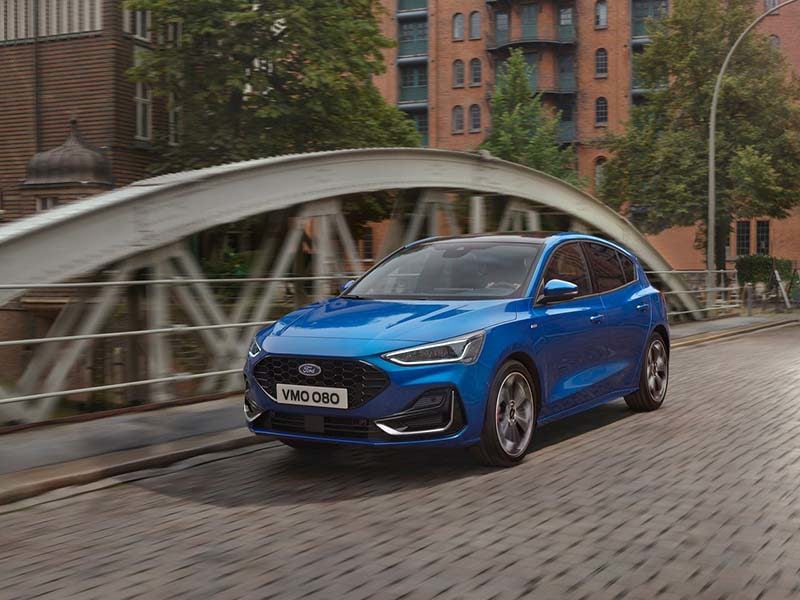 Ford Focus Hatchback
Finally, if you're looking for a car with great fuel economy, the latest driving technology onboard, and fun to drive, look no further than the Ford Focus. The 2022 facelift means fresh styling and overall interior quality, rear legroom and boot space improvements. As for MPG, the family hatchback has a 1.5-litre EcoBlue diesel engine that returns a respectable fuel economy figure of 56.5mpg.
The Ford Focus mild hybrid technology is popular for its fuel economy and enjoyable driving experience, especially with its advanced rear suspension fitted. The Focus is also one of the most enjoyable family cars to drive, as the car maintains composure through turns and has excellent body control and handling.
Thinking of leasing your next car?
Check out our comprehensive motoring guides and amazing car lease offers, or call Nationwide Vehicle Contracts on 0345 811 9595 to speak to one of our experienced sales advisers and discuss the options available to you.
Guide Information