i3 Car Leasing & Contract Hire
The BMW i3 electric car was updated in 2018 and is available as a pure electric plug-in with a range of 182 miles according to WLTP testing, or an extended range hybrid that reverts to the petrol engine when the battery is flat. With 168bhp, the i3 offers lively performance, and for improved driving dynamics, BMW now offers the 184bhp i3S. Whichever version you are interested in, we have competitive lease deals on all models. Use our leasing calculator to get an instant online quote and order online.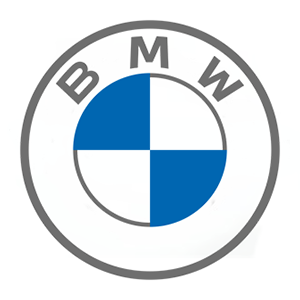 Complete Care Terms and Conditions
Complete Care is available to drivers aged between 21-70 with no more than 2 "at fault" claims in the last 2 years and no more than 6 points on driving licence. The driver must not have been subject to a driving ban in the last 5 years and must have held a full UK/EU licence for at least one 1 year. Prices are based on the postcode of the customer. 72% of our customers would qualify for the advertised price however a confirmed rate will be sent in writing upon request.
In the event of an incident resulting in damage, loss or theft to the vehicle, the customer will be required to pay an excess known as a Customer Incident Charge (CIC) if they are found to be "at fault". The CIC varies depending on the number of "at fault" incidents for the vehicle and is an escalating charge as follows:
First incident is £250

Second incident £350

Third and subsequent incidents £750
If a repair is lower than the CIC, then the customer will only be charged for the loss, also known as a Customer Elected Payment (CEP).
Full eligibility criteria, restrictions and policy exclusions are available upon request.
Why Lease The i3?
The zero-emission, 3-door BMW i3 will change the way you think about electric cars. The groundbreaking eDrive drivetrain makes for a driving experience that's so smooth it's almost silent, whilst the high-voltage lithium ion battery works with a dynamic electric motor and an intelligent energy management system to achieve truly impressive range and agility. Meanwhile, the spacious and comfortable interior singularly disproves the notion that green motoring must come at the expense of luxury.
Nationwide Vehicle Contracts has some excellent leasing offers on the BMW i3 at competitive prices.
BMW i3 Key Features
• Safe, smooth and stylish zero-emission 100% electric driving;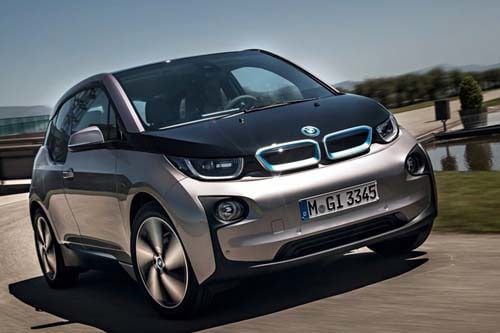 • Real world range between 80-100 miles;
• 0-80% charge in as little as three hours;
• Spacious, high-quality interior;
• Range Extender hybrid option
Power & Performance
As well as the many benefits that spring from zero-emissions, there are two things not a lot of people realise when it comes to fully-electric driving. First of all, it's considerably smoother and quieter, meaning that journeys in the BMW i3 are almost completely silent.
Second of all, it's powerful. The electric motor generates 250Nm torque almost instantly, giving you a satisfyingly agile ride and letting you achieve 0-62mph in as little as 7.2 seconds.
The BMW i3 is fitted with an innovative eDrive drivetrain, which combines a 170hp electric motor with a high-capacity lithium ion battery. This battery can be fully charged in around eight hours with the supplied charging cable, or to 80% in less than three hours using the standard 32 Amp AC Fast Charging system.
Range
The eDrive system also lets you switch between three driving modes. The standard COMFORT setting gives the BMW i3 a real world range between 80-100 miles. ECO PRO mode eats up less power, boosting the possible range by as much as 12 miles. Then there's ECO PRO+. Specifically designed for enhanced range, this mode limits the top speed and powers down energy draining systems to increase the possible range by up to 25 miles.
But if you're really suffering from range anxiety, the BMW i3 is also available as a hybrid. By adding a nine litre tank of unleaded petrol, the BMW i3 is given a range between 150-186 miles. Though no longer zero-emission, the BMW i3 with Range Extender emits a mere 13g/km CO2 and is capable of around 470.8 mpg.
Interior Comfort
Because the battery's stored in the floor of the Drive Module, the BMW i3 has no transmission tunnel. The flat floor makes the four-seat interior of the BMW i3 more spacious and comfortable, whilst the almost-silent drive creates a calm, relaxed and refined atmosphere.
The unique freestanding steering wheel places everything you'll need at your fingertips, meaning that driving the BMW i3 is a remarkably intuitive experience. For the ultimate in simplicity, the gearstick has even been replaced by a lever, mounted on the steering column, which features a rotary button displaying the direction of the vehicle. To shift into reverse is simply a process of setting the button to the rear.
The commitment to environmental responsibility is reflected in the choice of interior materials. KENAF fibres, naturally-tanned leather and a prevalence of recycled materials achieve sustainability whilst making no compromises on style.
Technology & Connectivity
The BMW i3 can be enhanced with a series of technology packages designed to make life easier. The Driving Assistant Plus pack uses innovative camera and radar systems to keep you safe and in control at all times, whilst the Park Assist package uses a number of advanced systems to remove the stress and uncertainty from parking.
The BMW ConnectedDrive Services will keep you wired to the world at all times. The Navigation system features a dynamic Range Map, clearly displaying the maximum distance the BMW i3 can achieve in all directions from your current location.
Meanwhile, the Range Monitoring system actively analyses your range capability, informing you of the most efficient driving mode and even directing you to charging stations along your route should it deem that your destination's out of range.
Leasing vs Buying
Exempt from road tax and unbeaten on running costs, electric vehicles like the BMW i3 are supremely cost-effective choices. But you can make things even more convenient and affordable should you choose to lease instead of buy.
When you lease a BMW i3 from Nationwide Vehicle Contracts, you can look forward to a lower initial deposit, flexible mileage terms and contract durations, fixed monthly payments and inclusive breakdown recovery.