Fergus is a talented automotive writer specialising in automotive and sports content. He has a Level 3 qualification in content creation and previously worked for Boxxer and The Best of Bolton.
BMW M2 Coupe Review 2023
If you're on the hunt for an automotive experience that seamlessly blends power, precision, and sheer driving pleasure, the new BMW M2 Coupe is an unmissable contender. This compact sports car features a front-mounted engine and rear-wheel-drive configuration, sure to delight driving enthusiasts of all kinds.
Rivals to the BMW M2 Coupe include the Mercedes-AMG CLA 45 S, Audi RS3 and Porsche 718 Cayman.
Our BMW M2 Coupe review covers:
BMW M2 Coupe Key Features
Aggressive and sophisticated design with its distinctive kidney grille and flared wheel arches
Interior that seamlessly fuses luxury and sportiness
390-litres of boot space
3.0-litre twin-turbocharged six-cylinder engine that puts out 460hp
One trim level available: M2
BMW M2 Coupe Pros and Cons:

Pros:
Aggressive Design
Engaging Handling
Exhilarating Performance
Cons:
Expensive
Firm Ride
Fuel Efficiency
Design, Practicality and Boot Space
The design of the new BMW M2 Coupe is a harmonious blend of aggression and sophistication, a hallmark of BMW's M performance lineup. The car features an athletic and muscular stance with pronounced lines and flared wheel arches, giving it a dynamic appearance even when stationary. The iconic kidney grille at the front is larger and more aggressive, giving the M2 Coupe a distinctive front-end presence. The M-specific details like the M gills, quad exhaust tips, and carbon fibre accents add to its sporty character. Overall, the design evokes a sense of purpose and performance, setting it apart from the standard models in the BMW lineup.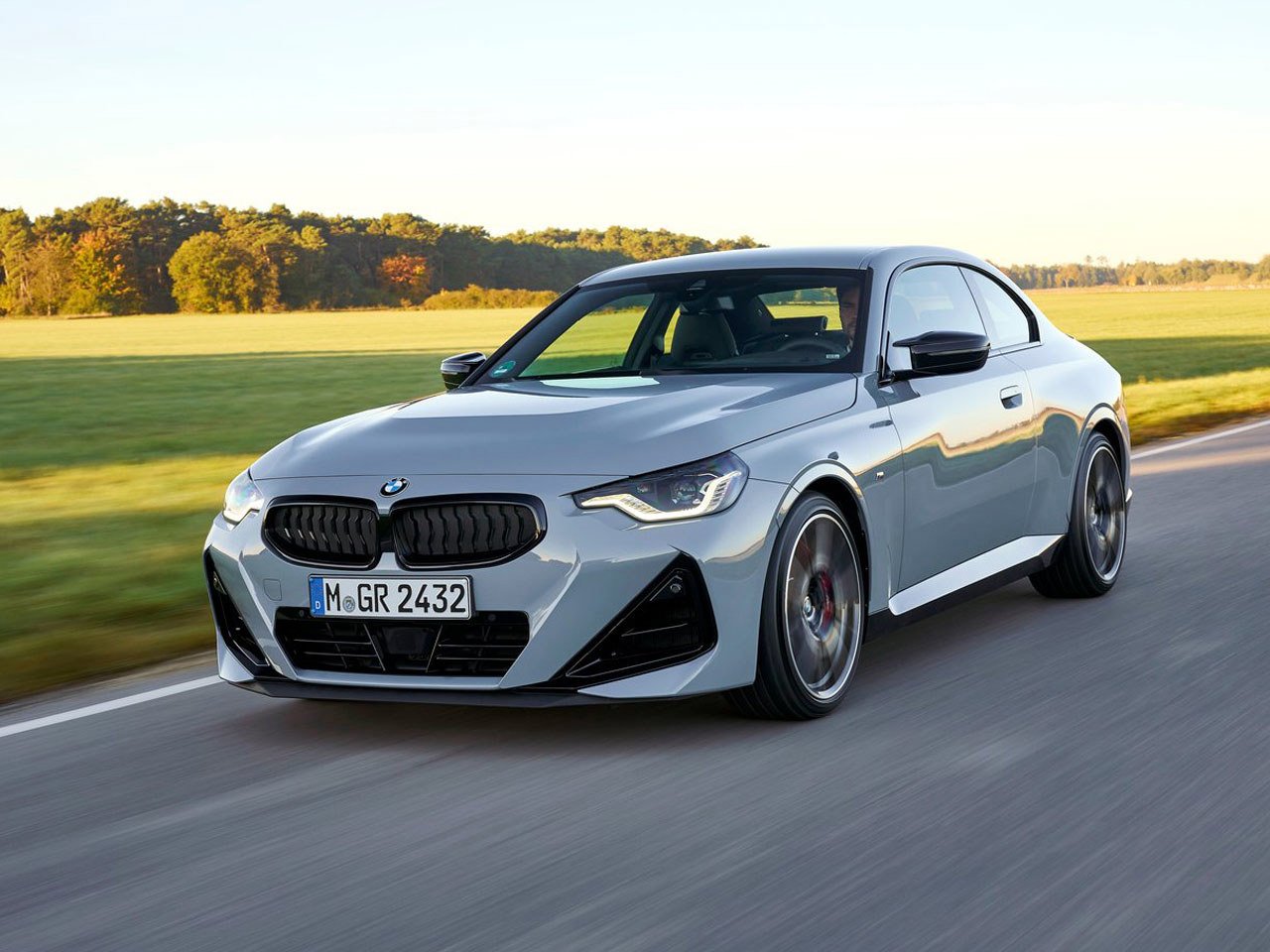 While the primary focus of the BMW M2 Coupe is on performance and driving excitement, it does offer a degree of practicality for daily use. The two-door coupe configuration might limit rear-seat accessibility, but the front seats are comfortable and supportive, providing a pleasant driving experience. The controls are intuitively placed, making the cabin user-friendly. However, it's worth noting that due to its compact size and sport-oriented design, the rear seats might feel a bit tight for taller passengers during longer journeys.
In terms of boot space, the BMW M2 Coupe leans more towards its sporty character than cargo capacity. The trunk space is adequate for day-to-day errands and essentials, but it might be limiting for larger items or extended trips as it offers just 390 litres of boot space. The rear seats can be folded down to accommodate longer objects, enhancing the car's practicality to some extent. However, if significant cargo space is a priority, potential buyers should keep in mind that the M2 Coupe's focus is on driving dynamics rather than cargo hauling.
Interior and Trims
The interior of the new BMW M2 Coupe is a marriage of luxury and sportiness, catering to both driving enthusiasts and those seeking comfort. The driver-centric design places essential controls within easy reach, enhancing the overall driving experience. High-quality materials, including premium leather upholstery and carbon fibre accents, contribute to an upscale ambience.
The M2 Coupe features sport seats with excellent bolstering that provide both comfort during daily commutes and ample support during spirited driving. The cabin's layout is uncluttered, with a clear focus on essential information and features. The M-specific steering wheel is thick-rimmed and offers a tactile connection to the road.
Advanced technology is also present in the interior. The infotainment system is equipped with a high-resolution touchscreen display that supports navigation, entertainment, and connectivity features. Smartphones can be seamlessly integrated through Apple CarPlay and Android Auto compatibility. Additionally, driver-assistance features such as adaptive cruise control, lane departure warning, and automatic emergency braking enhance safety.
One trim level available: M2.
The BMW M2 is equipped with a 3.0-liter turbocharged inline-six engine that generates 365 horsepower. On the outside, it showcases 19-inch alloy wheels and redesigned front and rear bumpers. Inside, the cabin stands out with black leather accents featuring distinctive blue stitching and carbon fibre elements, setting the M2 interior apart from the standard 2-Series.
Power and Performance
Beneath the hood, you'll discover the identical 3.0-litre twin-turbocharged six-cylinder engine found in the BMW M3 and M4, albeit with slightly less power. It generates 460 horsepower and 550Nm of torque, enabling a 0-60mph acceleration time of 4.1 seconds. Impressively, we achieved a quicker time of 3.9 seconds. The car utilizes M4/M3 axles to widen its stance and incorporates a limited-slip differential to enhance traction when accelerating out of corners. The M2 Coupe is equipped with stiffer suspension springs, standard adaptive dampers, and anti-roll bars that collectively contribute to enhanced handling.
Despite its slightly firmer suspension setup compared to other 2 Series models, the M2 adeptly absorbs road imperfections, ensuring that daily driving comfort isn't compromised excessively. The 2 Series Coupe provides satisfactory visibility, further improved in the M2 by the inclusion of a standard reversing camera, which facilitates parking manoeuvres.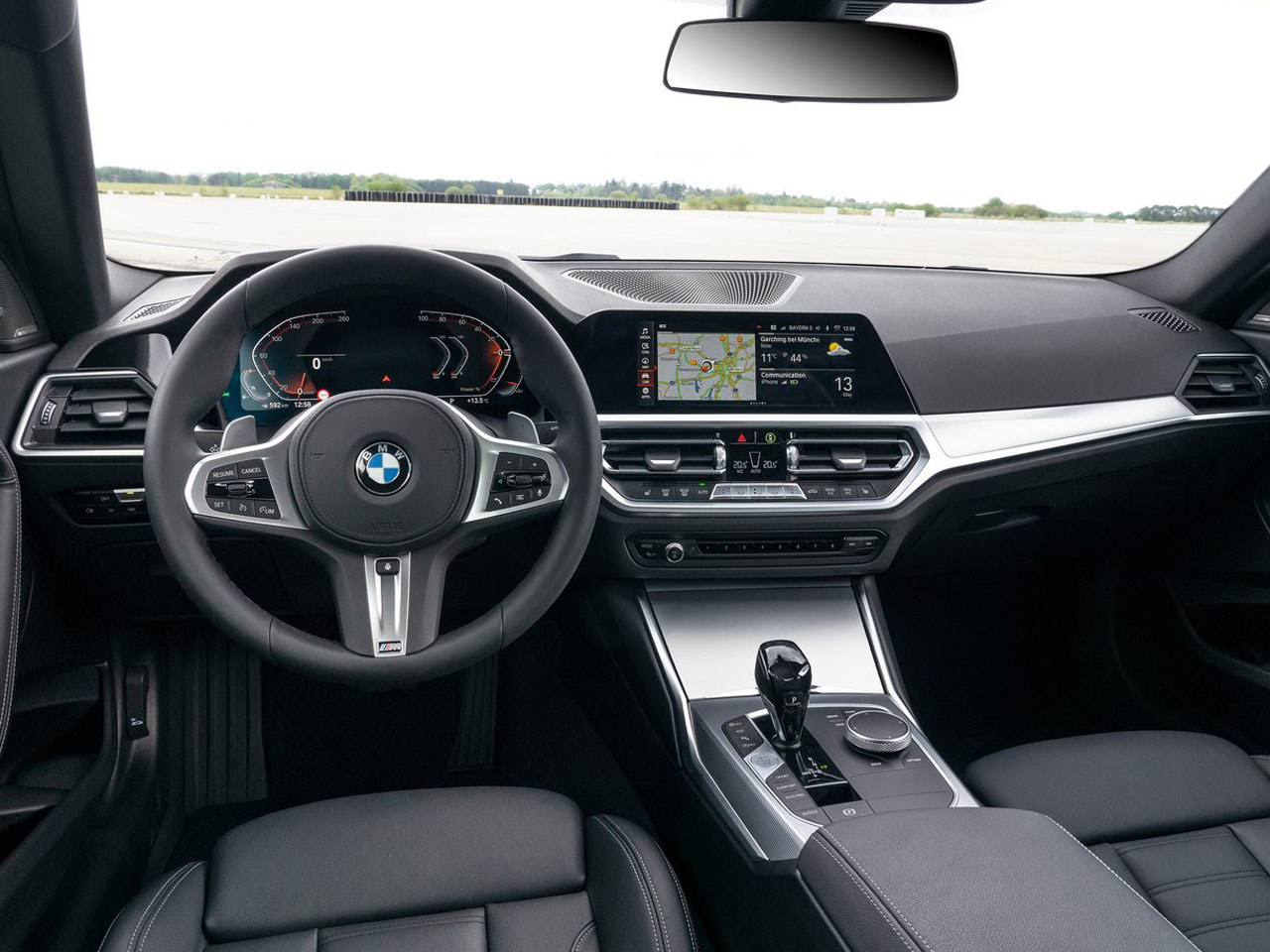 Overall, the BMW M2 Coupe is more than a car, it's an embodiment of driving passion. With its captivating design, blistering performance, and an interior that strikes the perfect balance between luxury and sportiness, the M2 Coupe has redefined what it means to be an exhilarating driving machine. If you're in search of a vehicle that transcends transportation and becomes an extension of your driving desires, the BMW M2 Coupe is the ultimate expression of automotive artistry.
Leasing vs Buying
The BMW M2 Coupe is now available for purchase at a starting on-the-road price of £63,360.00*, or it can be leased with monthly payments starting from £670.12.
If you're considering leasing a BMW M2 Coupe, we proudly offer excellent car leasing services in the UK. Our leasing deals include a manufacturer's warranty, road tax, breakdown insurance, and free delivery to most areas of the UK mainland (excluding specific regions).
Leasing a BMW M2 Coupe can often be a more financially advantageous option compared to purchasing outright, thanks to the fixed monthly payments, variable mileage options, low initial rental, and flexible contract durations.
It's important to note that the 'on-the-road' price mentioned includes a year's road fund license, DVLA first registration fee, and a number plate fee. Please be aware that this price is accurate at the time of publication and is subject to change. To get the most up-to-date information, we recommend contacting your nearest retailer.