Top 10 Cheapest Electric Cars in the UK

By David
17th May 2022
When electric cars first hit the roads, they had a reputation for expensive, with a limited mileage range and underwhelming performance. Well, those days are over.
Thanks to improved battery technology and increased manufacturer production volumes, many electric cars are in the same price bracket as their petrol and diesel counterparts. What's more, a wide choice of electric vehicles are now available to choose from, with cheap lease deals for savvy buyers, especially on vehicles which receive a discount through the UK Government's grant on qualifying plug-in low emission vehicles.
To help you select the right electric car for you, car leasing specialist, Nationwide Vehicle Contracts, list 10 of the cheapest electric cars available for you lease in 2022.
10 of the cheapest electric cars you can lease in 2022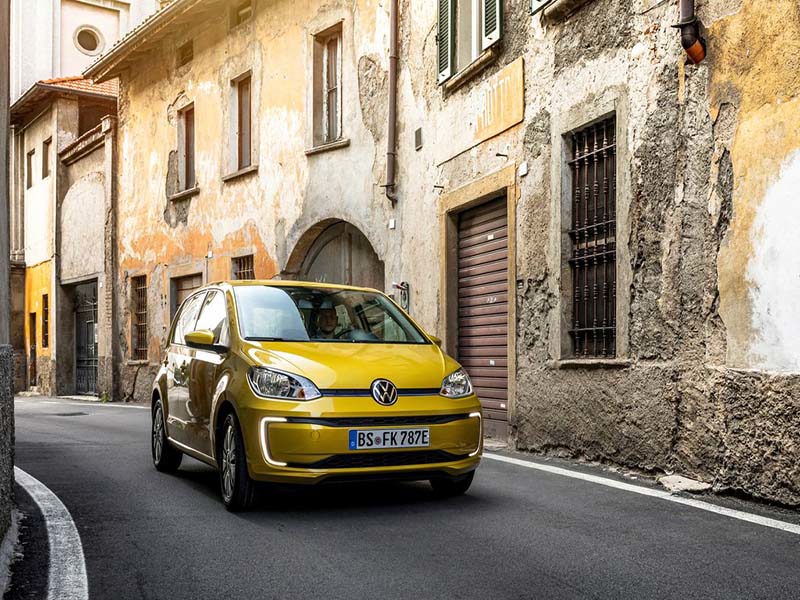 1

.
Volkswagen e-Up
The Volkswagen e-Up is a compact car that makes the most of all its space to fit in four seats. With a driving range of 160 miles on a full charge, it's a good car for both daily commutes and family trips out, although with a fast charge time of 5.45 hours, you'll need to plan charging points into your trip if you go too far from home.
Pros: Good use of space.
Cons: Slow charging time.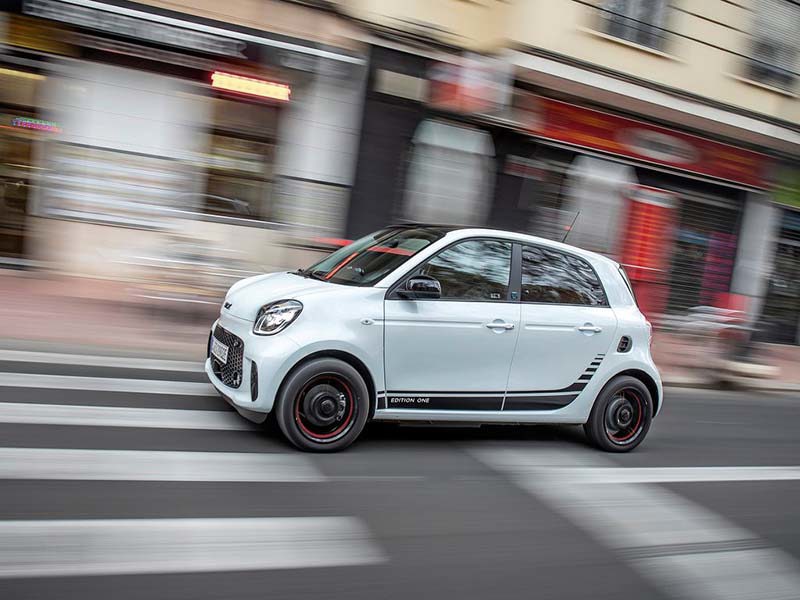 2

.
Smart Forfour Hatchback
If you're looking for the Smart style but with a little more room, the Smart Forfour Hatchback offers you an additional two seats to provide a great family car. Just like its smaller sister, it's compact and designed for the city, with a small range of 78 miles making it ideal for the school run or a local day out.
Pros: Stylish urban car.
Cons: Limited driving range of 78 miles.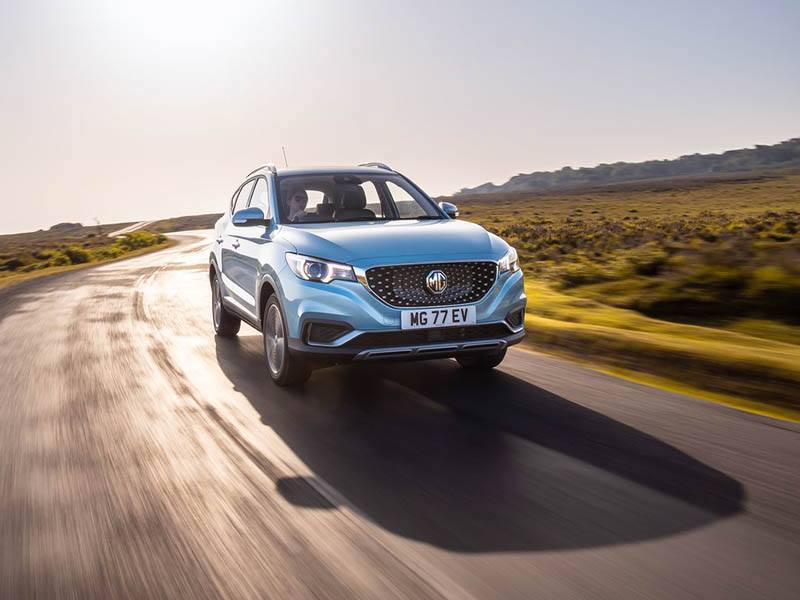 3

.
MG ZS EV
The MG ZS EV is a great value electric SUV that offers a choice of two batteries, excellent safety features including MG pilot, and a digitised cockpit with iSmart connectivity. With a 275 mile range, it is also one of the most practical EVs on the market.
Pros: Competitive prices
Cons: Interior quality not best-in-class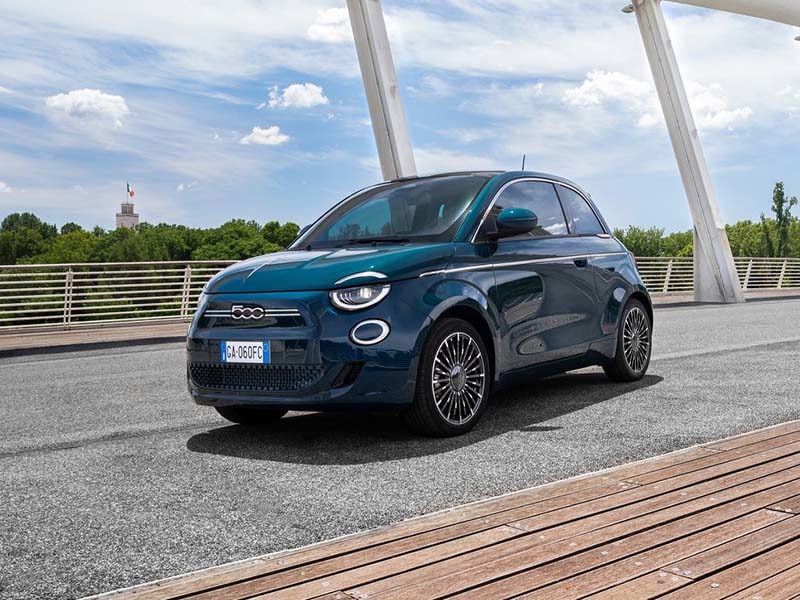 4

.
Fiat 500 Electric Hatchback
When it comes to urban driving, the Fiat 500 revolutionised the market. With the Fiat 500 Electric Hatchback, they continue this trend while being effortlessly cool. Capable of a fast charge in just two and a half hours, it's got the same great driving experience as the original with all the added tech you'd expect from an electric car. It's fun, all charged up.
Pros: Great all-rounder.
Cons: None.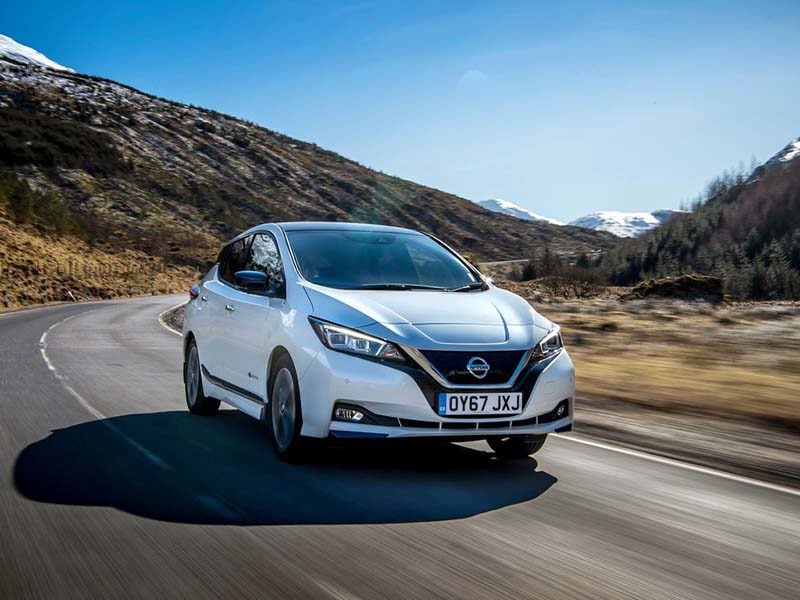 5

.
Nissan LEAF
Nissan have been pioneers in the electric car market, and with the Nissan LEAF they regularly find themselves at the right end of the affordability scale. With a 0-60 of 7.9 seconds, the LEAF offers family practicality with a formidable performance. It gives you an impressive range of 242 miles for city driving, making it a highly affordable and effortlessly stylish urban option.
Pros: Great performance.
Cons: None, really.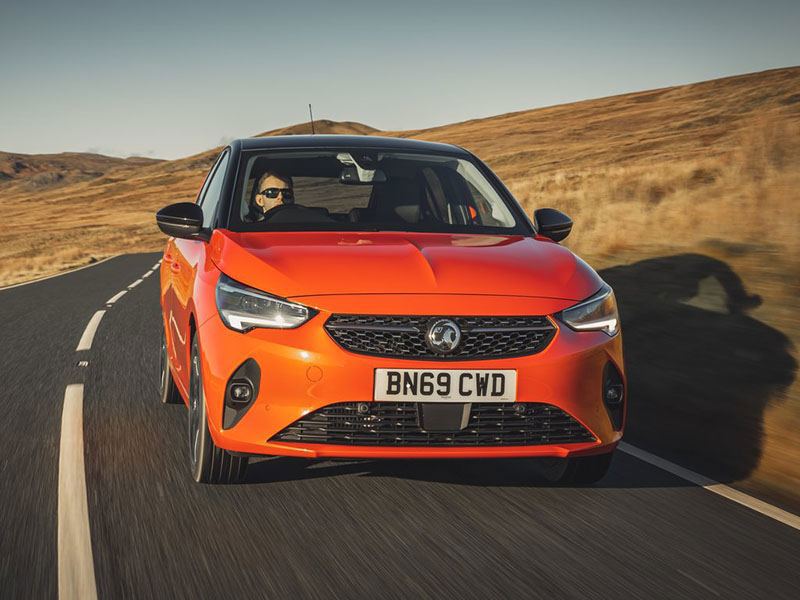 6

.
Vauxhall Corsa-e
The Vauxhall Corsa-e is the UK's best-selling electric supermini. It stands out from the crowd thanks to its excellent value for money, good equipment levels and refined interior. It is also easy to drive, making it a popular choice with young and older drivers alike.
Pros: Up to 209-mile range
Cons: Not as exciting to drive as some rivals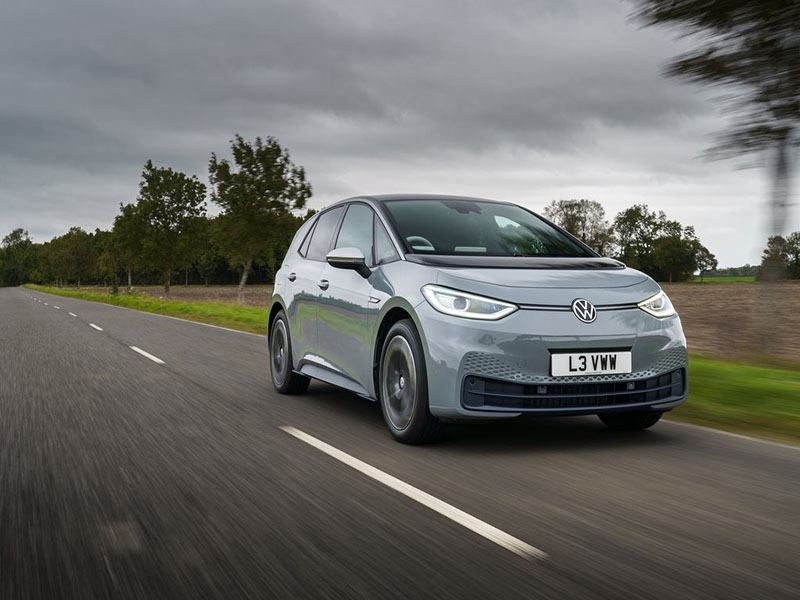 7

.
Volkswagen ID.3
The Volkswagen ID.3 is VW's first car from the ID electric range. The five-door hatchback ticks all the right boxes, just like a Golf, with an impressive range of up 217 miles and a comfortable interior cabin. Passenger space is great too, along with the boot size, which offers 385 litres of boot space with the rear seats raised, which is more than a match for the latest Golf's 381 litres.
Pros: Wide choice of specifications
Cons: Rivals offer a more entertaining drive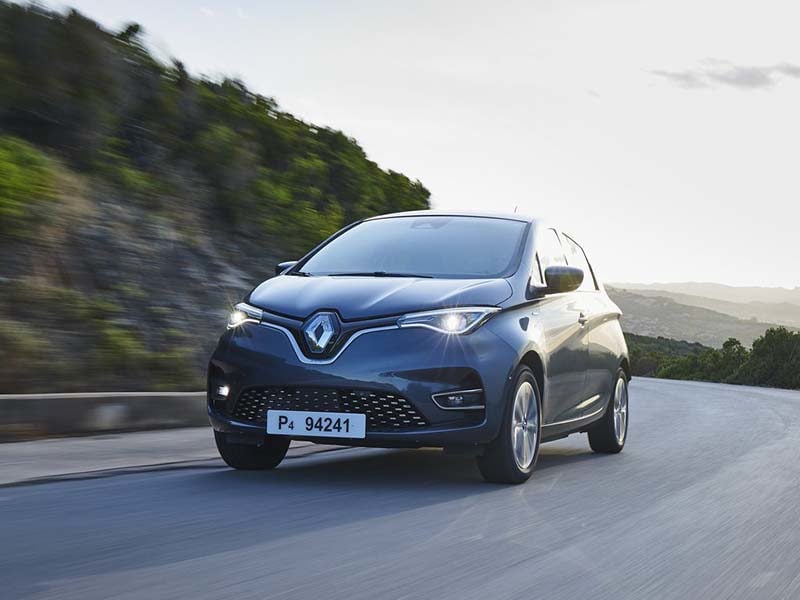 8

.
Renault Zoe
The surprisingly spacious Renault Zoe fits five seats inside its compact chassis, and even comes with enough boot space to make it a practical family car. It offers a rapid charge time of only three hours, as well as an incredibly impressive driving range of 239 miles across combined roads. It's a great value car that delivers plenty of style and substance.
Pros: Excellent range of 239 miles.
Cons: None.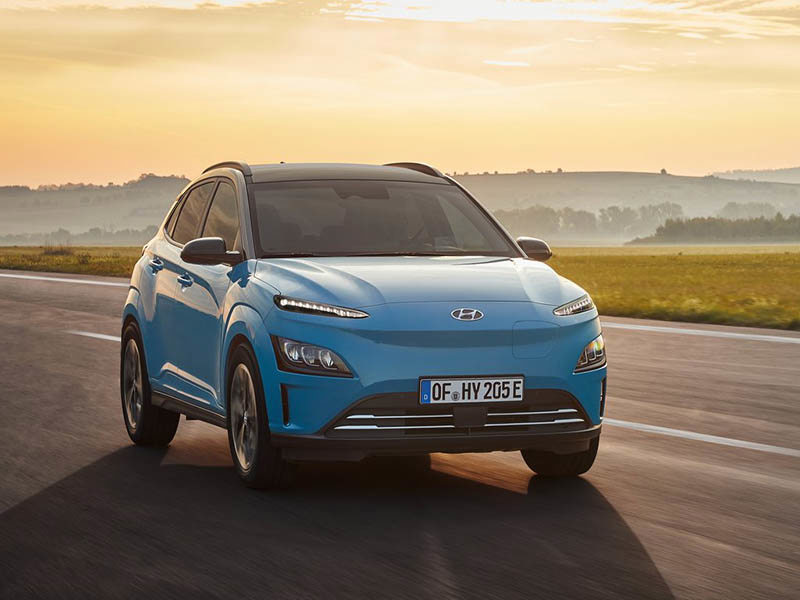 9

.
Hyundai Kona Electric
Hyundai's highly-rated Kona Electric compact crossover offers great range, responsive performance and attractive styling. Its electric driving range of up to 300 miles gives more expensive rivals a run for their money, while its five-year warranty, generous standard specification and advanced technology make it a popular choice with growing families.
Pros: Up to 300 mile range
Cons: Some rivals are more spacious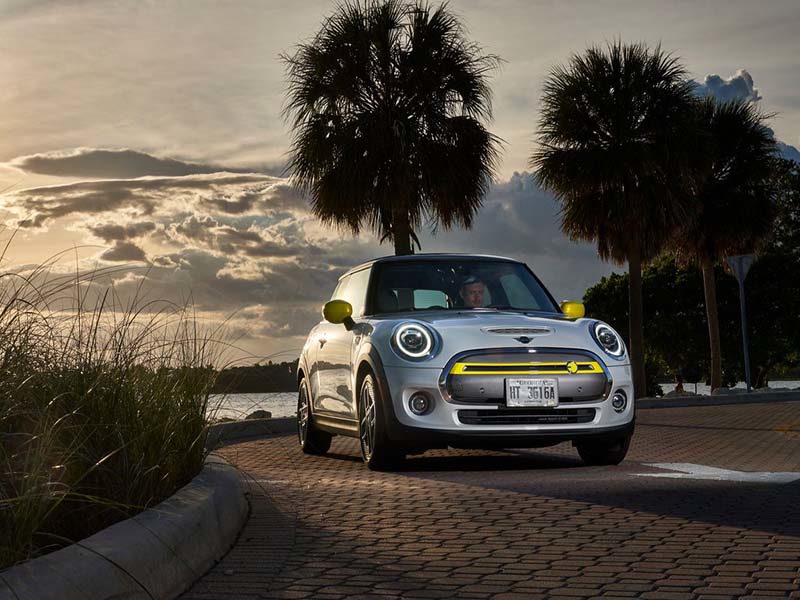 10

.
MINI Electric Hatchback
Capable of 0-60 in only 7.3 seconds, the Mini Electric Hatchback continues the brand's reputation of building fast, fashionable cars perfect for city centre driving. But this model goes one step further, also being great for longer distance journeys with a range of 145 miles on a full charge. Speaking of charge, the Mini's rapid charge feature lets you get up to 80% full in only 36 minutes.
Pros: Incredibly fast charge time of 36 minutes.
Cons: Limited boot space.
How much is road tax for electric cars?
Not only can you save money on an affordable electric car, you can also save a fortune on road tax. Road tax is based on your car's emissions, and as electric cars produce zero CO2, you don't have to pay a penny to drive them.
As it stands, cars that emit 75 g/km of CO2 have to pay £15 a year in road tax rates. That includes many hybrid models. Cars that produce even less CO2, including electric cars, are exempt from road tax, giving you even more of an incentive to drive them.
Explore all our electric car deals
If you've decided to make the switch to green driving, we've got a huge range of electric and hybrid cars ready and in stock for quick delivery. Not only are they great for the environment, they also offer a great driving experience, with incredible acceleration, hill start support and a stall-free drive guaranteed.
Don't just take our word for it. Lease an electric car today and enjoy the future of driving for yourself.
Guide Information