The best low emission cars
Car emissions are big news. The government plans to ban the sale of all new diesel cars in 2030, making eco-friendly cars such as electric and hybrid models more popular than ever. This is all being done to try and prevent the damaging impacts of global warming, but which cars have the lowest emissions, and which ones will do the best for our environment?
Cars with low emissions don't have to mean cars with low performance. We look at the best low emission new car lease deals to give you a great driving experience that's just as good for planet Earth.
What is a low emission vehicle?
First, let's look at what makes something a low emission car. According to the UK government, low emission cars are those with CO2 exhaust emissions of 75 g/km or less.
The average petrol car on UK roads emits 180 g/km of CO2, while diesel cars produce even more at 173 g/km of CO2. Across the pond, this is even worse. In the USA big cars are big business, which sees the average vehicle on the road kick out 650 g/km of CO2.
All that CO2 builds up in our ozone layer, making it one of the major causes of global warming.
Do you have to pay tax on low emission vehicles?
One of the main advantages for drivers of low emission cars is how cheap they are to tax. With an average petrol car that emits between 111 and 130 g/km of CO2, road tax could cost £180 a year, while the price for a high-end fuel car could be anywhere up to £2,245 a year.
With low emission cars, this price is much cheaper.
Cars that emit between 51 and 75 g/km only have to pay £15 a year in road tax rates, while cars that produce even less CO2 are exempt from road tax altogether.
Not only will you help save the environment, you'll help save your bank balance too.
What car has the smallest carbon footprint?
Both the Nissan Leaf and the Toyota Prius offer very low carbon footprints, with zero CO2 emissions. However, to have a total carbon footprint of nothing, you'd need to consider both how the cars are made and how they're charged by their drivers.
A zero emission car charged by a conventional electricity supply would still have a carbon footprint, as the electricity would be created using fossil fuels.
The same goes for if the factory that made the car also used traditional energy sources.
While switching to a car with low emissions is a great place to start, the energy grid as a whole will also need to change if it's going to have the desired effect.
10 of the lowest and zero emission cars for 2021
We've rounded up 10 of the best low emission car deals in the UK, all of which produce 0 g/km of CO2. They cover a range of different driving needs, from speedy urban cars ideal for the daily commute, right through to high-end motors that are packed with power.
10 of the best low emission cars for 2021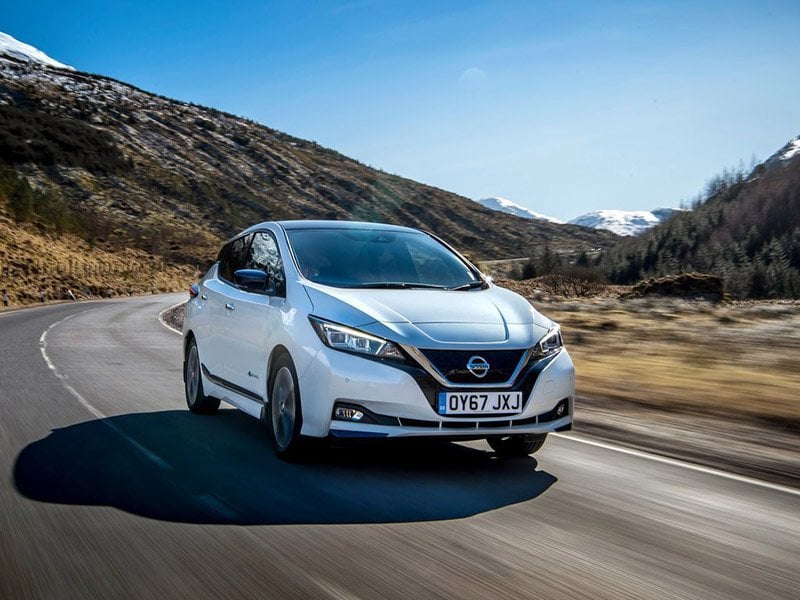 1

.
Nissan LEAF
Perhaps what many people think of when they think 'electric car,' the Nissan Leaf continues to deliver. This great family car emits zero CO2, making it the perfect choice for drivers who want environmental advantages as well as driving comfort.
Pros: Great family car, plenty of space and back seats that fold away for even more.
Cons: Much better suited to city driving, where the electric charge will last longer.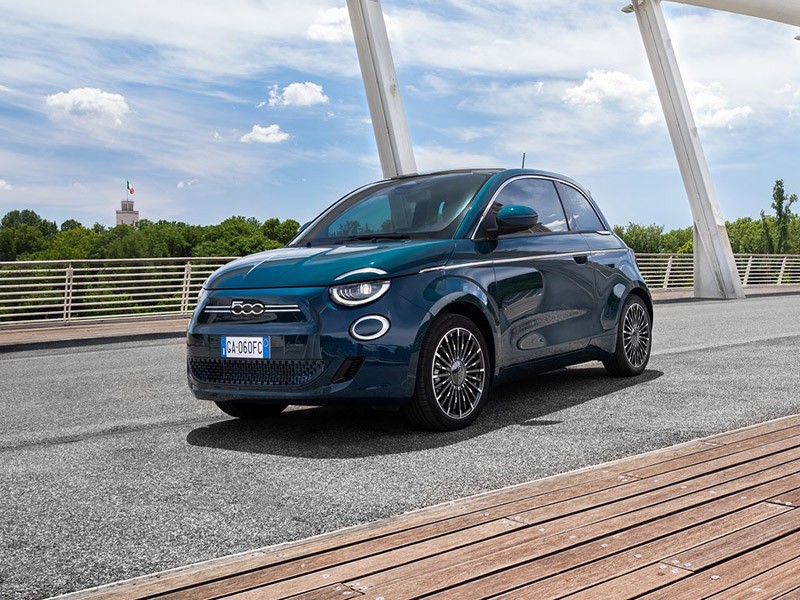 2

.
Fiat 500 Electric Hatchback
The Fiat 500 is a true classic, with its Italian flair making it a popular choice for urban drivers ever since it first hit the roads. The electric version doesn't let it down. Achieving 0-60 in a nippy 9.5 seconds, it's a great little city car that really lends itself to electric charging.
Pros: Good driving experience, perfect for city centre commutes.
Cons: Limited range, only capable of 118 miles on a full charge.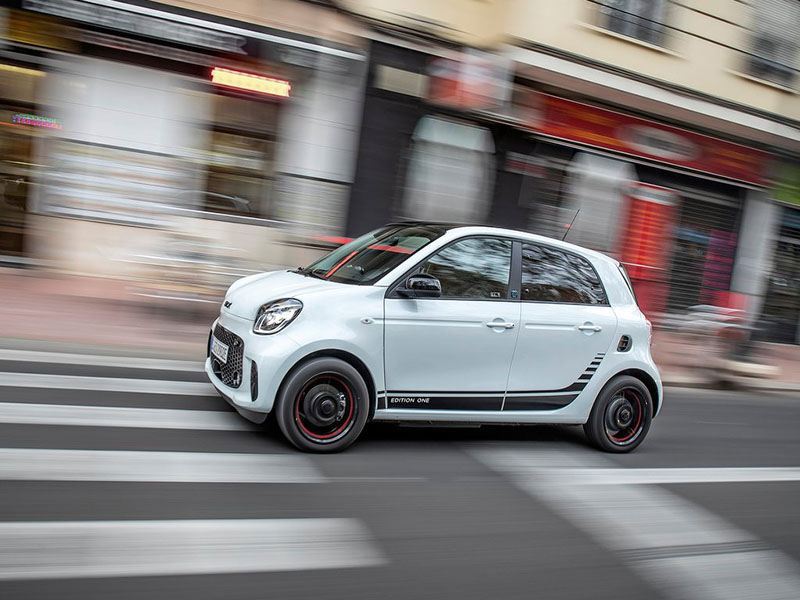 3

.
Smart Forfour Hatchback
Smart are one of the electric car pioneers, known for speedy city cars that can fit in even the most compact of parking spots. With the ForFour Hatchback, they've added two extra doors and enough room for all the family, turning their urban explorer into a low emission car everyone can enjoy.
Pros: Heated seats make for a comfortable drive.
Cons: Slow off the mark for an electric car, taking 12.7 seconds to get from 0-60.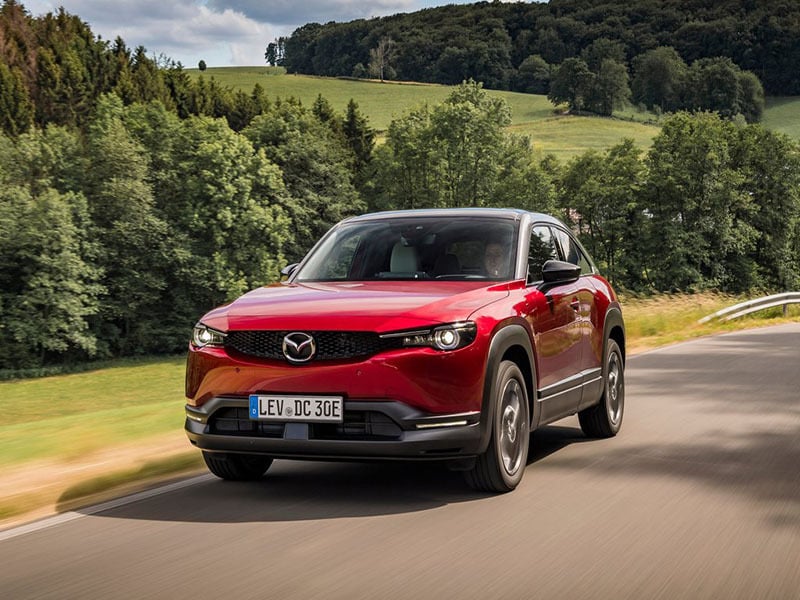 4

.
Mazda MX-30 Electric
Low exhaust emissions? Check. Incredible style? Double check. The Mazda MX-30 has some of the fanciest finishings in the electric market, with leather-bound steering wheel and seats adding an element of luxury to this otherwise economical car. The coach doors even make getting in and out more fun.
Pros: Luxury finish.
Cons: Slow full charge time of 15 hours, although faster charges are available for shorter journeys.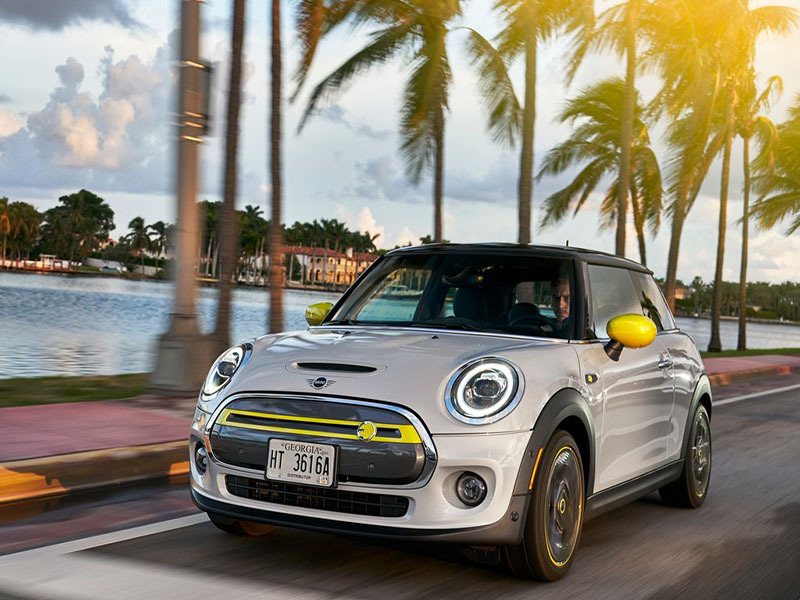 5

.
MINI Electric Hatchback
Another car that really suits being electric, this Mini is as small in exhaust emissions as it is in size. Boasting the same tight driving performance we've come to expect from the brand, it's a great city car with 0-60 in a speedy 7.5 seconds.
Pros: Excellent charge time of 3.5 hours.
Cons: Average range of 145 miles.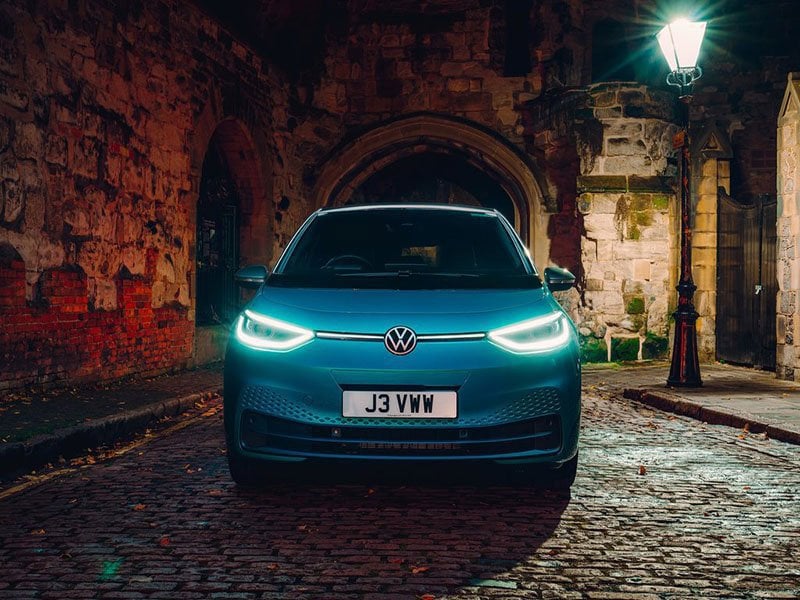 6

.
Volkswagen ID.3
Gone are the days of electric cars being limited to small models. The Volkswagen ID.3 packs plenty of space, making for a comfortable ride for up to five people. You can do up to 217 miles on a full charge, meaning family holidays are just as achievable as daily commutes.
Pros: Large family car.
Cons: None, really.
7

.
BMW i3
BMW are really making their mark in the world of low emission cars, and their i3 is sure to turn heads. It's styled like a true concept car, but delivers an incredible performance. Hitting 0-60 at 4.5 seconds, it's one of the most powerful mid-range electric cars, while also offering plenty of space and comfort for the drive.
Pros: Powerful performance, as you'd expect from BMW.
Cons: The look might not be to everyone's taste.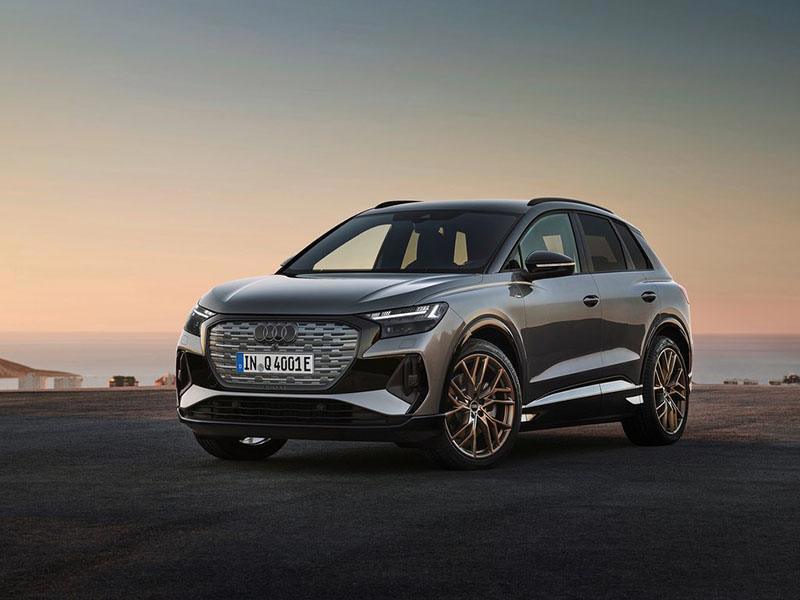 8

.
Audi Q4 e-tron Estate
Audi might not be the first name that comes to mind when you think of low emission cars, but with their e-tron Estate they're certainly moving in the right direction. This is a real beast of a car for the electric market, and comes with heaps of passenger and boot space, as well as a typically powerful Audi performance, to make it a great choice for the family driver.
Pros: Classic estate car with powerful drive.
Cons: Takes 26 hours to achieve a full charge.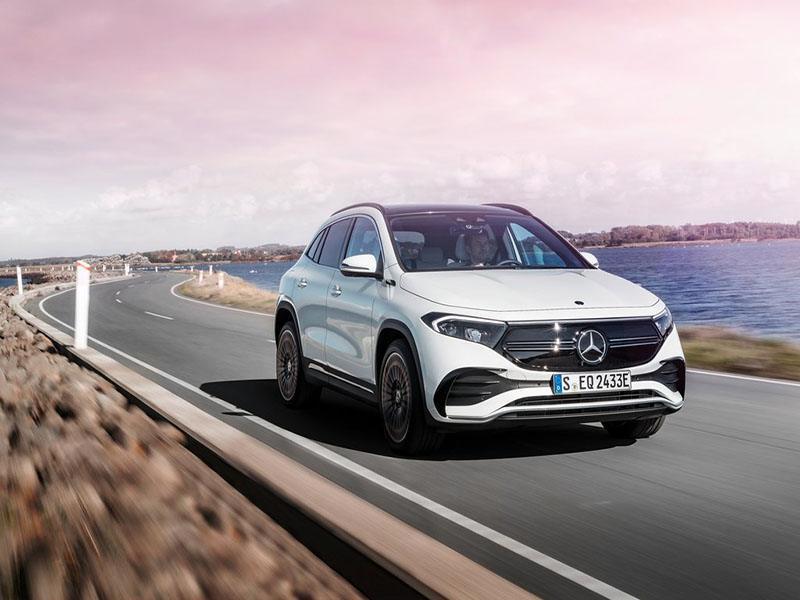 9

.
Mercedes-Benz EQA
If you're looking for a more high-end car with low emissions, Mercedes-Benz have just the thing. The EQA looks like any other model you're likely to find in their range, with classic stylings almost hiding the huge electric motor that lies underneath. It can do 257 miles on one full charge, making for a comfortable drive packed with performance.
Pros: Good range for a large car, capable of 260 miles on a full charge.
Cons: None.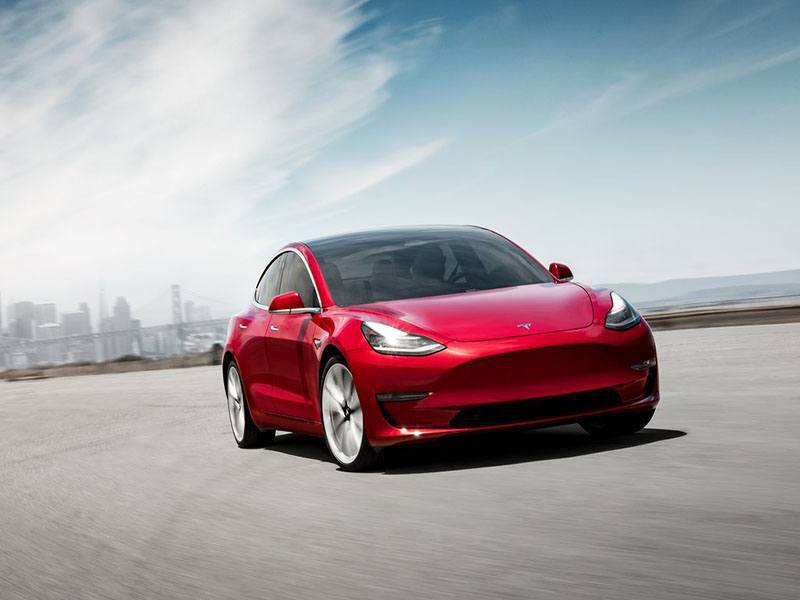 10

.
Tesla Model 3
The Model 3 is a luxury car lease and one of Tesla's most in-demand cars, and you'll soon see why. With an incredible time of 3.1 seconds between 0-60, it's high power for a reasonable price, delivering a great Tesla experience in a stylish coupe.
Pros: Incredibly fast. Capable of a huge 352 miles on a full charge.
Cons: Limited boot space. Not a family car.
Guide Information