Best Electric Family Cars
By Fergus
6th March 2023
There's no doubt that electric cars are becoming more and more popular, especially thanks to some of the advances in technology the automotive industry has made. But here at Nationwide Vehicle Contracts, we understand a lot of people are still under the preconceived notion that electric cars aren't suitable for families, and that's why we're here to help change that perception.
Electric cars have incredible ranges, are available in different styles – from city cars to SUVs – and have an abundance of storage options, perfect for all families big and small. Read on for an insight into what we recommend as some of the best electric family cars available for car leasing, from electric seven-seaters to sleeker choices.
The best family EVs featured in this article include:
Top 10 Electric Family Cars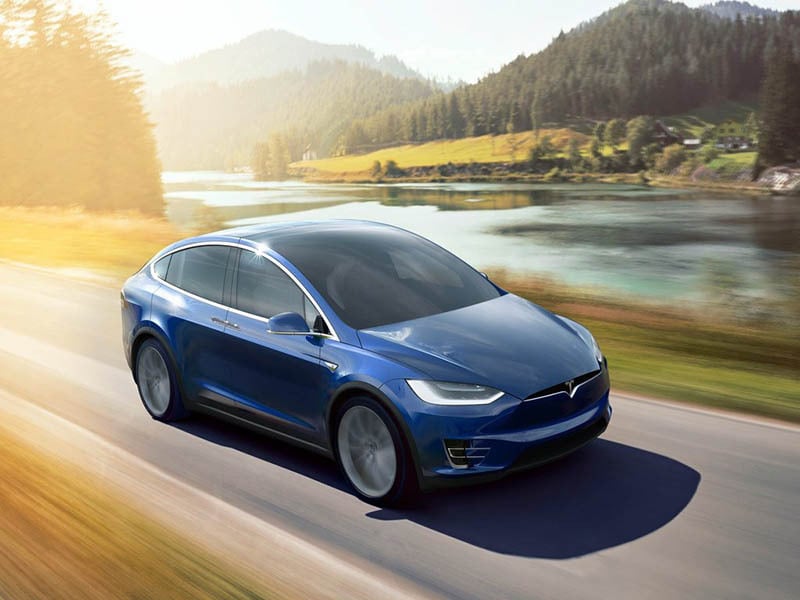 1

.
Tesla Model X
No electric vehicle list would be complete without mentioning Tesla, specifically the Tesla Model X. The Model X might be at the top of its game, but it's also a fantastic family-size electric car – offering a whopping 2,180-litre boot space, storage space under the bonnet and glovebox, as well as two large centre cubbies and door pockets. What's also great about the Model X is its customisation options; depending on your family's size, you can order the Tesla Model X as a five, six or electric seven seaters. This industry-leading car has a lot of second-row legroom, although they don't fold, and the third-row legroom is more restricted, so it's only really suitable for younger children.
Distance on a full charge: 315-mile range
0 to 60-mph in: 2.7 seconds
Boot space: 2,180 litres
NCAP Rating: Five star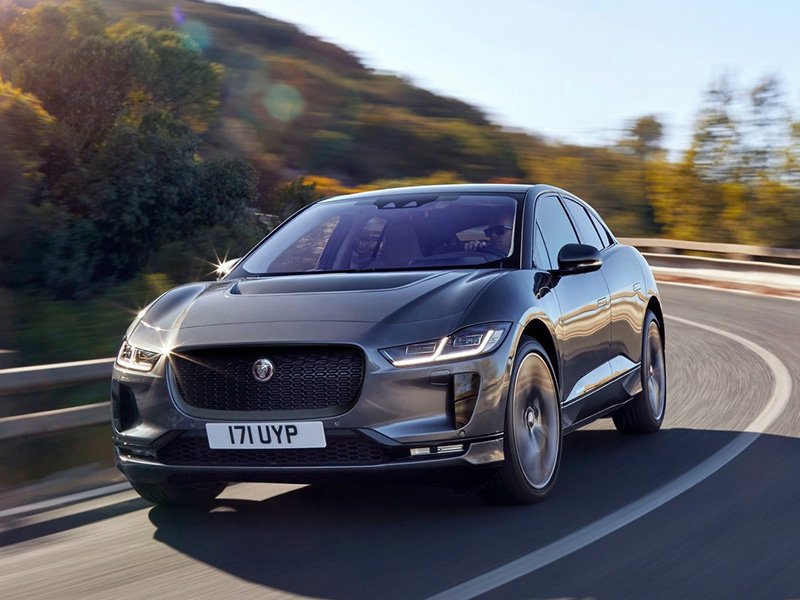 2

.
Jaguar I-Pace
Family cars have a reputation for being a bit drab and boring, that's not the case with the Jaguar I-Pace. This sleek and stylish car is not only easy on the eyes, but it's full of practical features that will make every family journey an easy one and sets this vehicle apart as one of the best electric family cars. The five-seater cabin houses an impressive 577-litre boot space (1,453-litres when the seats are down), a 27-litre under the bonnet cubby and a 10.5-litre cubby bin beneath the centre armrest – guaranteeing that storage isn't an issue.
Plus, thanks to the interior being unconstrained by an engine and transition tunnel and the cabin placed further forward, the interior is spacious throughout, meaning that there's more leg and knee room. The electric power trains are super quiet so not to disturb little sleepers, and there's acoustic laminated glass to silence exterior noise. Even more impressively, the Jaguar I-Pace was awarded a 5* Euro NCAP rating, so you can drive knowing your family is safe and sound in one of the best family EVs.
Distance on a full charge: 292-mile range
0 to 60-mph in: 4.5 seconds
Boot space: 577 litres
NCAP Rating: Five star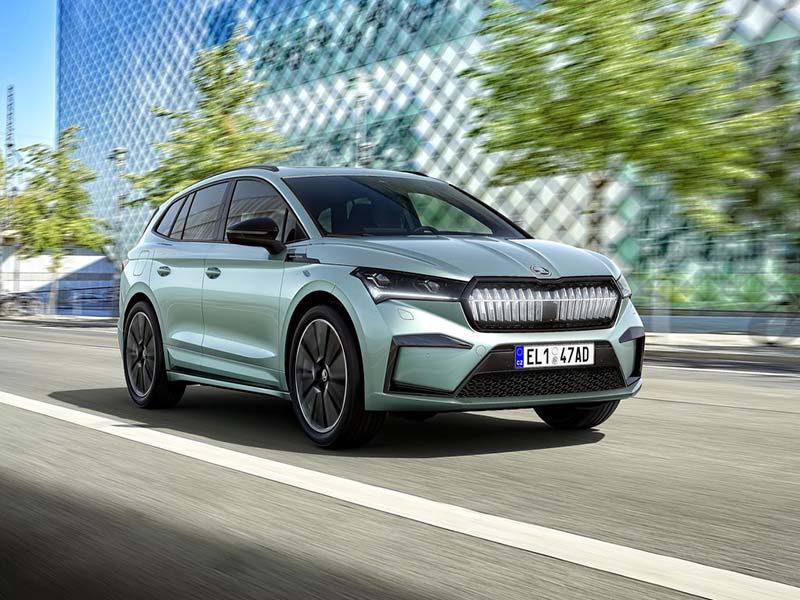 3

.
Skoda Enyaq iV
The Skoda Enyaq iV is Skoda's first purpose-built battery powered electric vehicle, which uses similar technology to other electric vehicles cross the Volkswagen Group. The Enyaq iV is a great electric family car choice, perfectly blending a modern design but a subtle interior. With a short bonnet and long cabin, this electric family car isn't a traditional SUV but still looks classy on the road. Built for comfort, with 20-inch alloy wheels, Matrix LED headlights, lowered suspension and a gloss black exterior trim, this best electric family car is perfect for those long road trips. The Skoda Enyaq iV won the What Car? 2021 'Best Electric Large SUV' award, and also received a five star NCAP rating.
Distance on a full charge: 331-mile range
0 to 62-mph in: 8.7-seconds
Boot space: 585 litres
NCAP Rating: Five star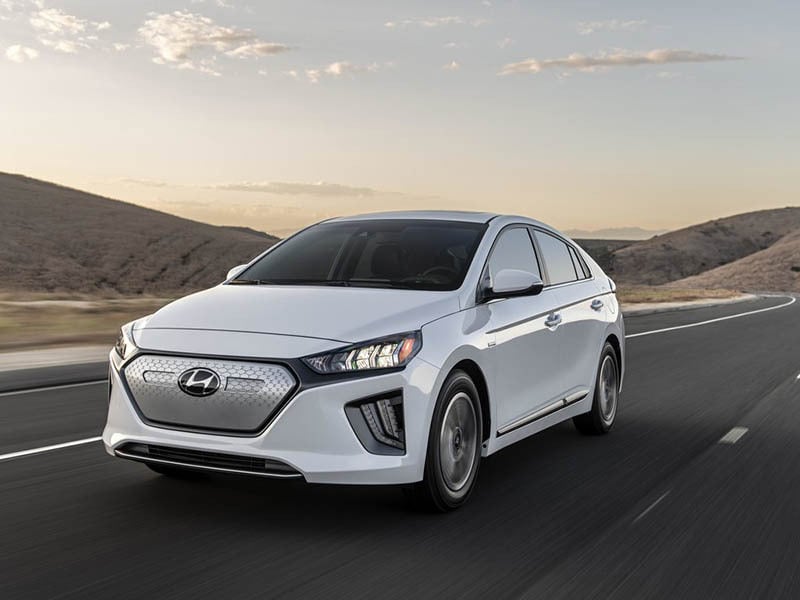 4

.
Hyundai Ioniq Electric
A Lane Departure Warning System with Lane Keep Assist, Blind Stop Detection, Autonomous Emergency Braking and Smart Cruise Control are just a few reasons why the Hyundai Ioniq Electric has a five star Euro NCAP rating and makes it onto this best family EV list. There's plenty of storage space too – from a 443-litre boot space and a large centre bin to cup holders and a false boot floor with storage underneath – so whether it's the school run, weekly food shop or a weekend away, you'll be able to fit everything in.
Distance on a full charge: 174-mile range
0 to 60-mph in: 10.2 seconds
Boot space: 443 litres
NCAP Rating: Five star
5

.
Volkswagen ID.4
The Volkswagen ID.4 is a practical, well-equipped EV that is cheap to run and great for commuting to the office and doing the school run, all on a single battery charge. The single e-motor, rear-wheel-drive ID.4 can do a combined range of 310 miles and, thanks to its low centre of gravity and balanced weight distribution which hugs the road well whilst boosting overall comfort on most surfaces. The ID.4 is also excellent for space and comfort, with plenty of room for five adults to ride comfortably and high-quality materials used throughout for a sensual and refined feel. Even the driving seat is supportive, its manual controls are easy to use and the pod for the digital instruments moves with the steering wheel so you can always see the display. Excellent boot space and driving distance are why this electric family car is so popular.
Distance on a full charge: 310-mile range
0 to 60-mph in: 7.6 seconds
Boot space: 543 litres
NCAP Rating: Five star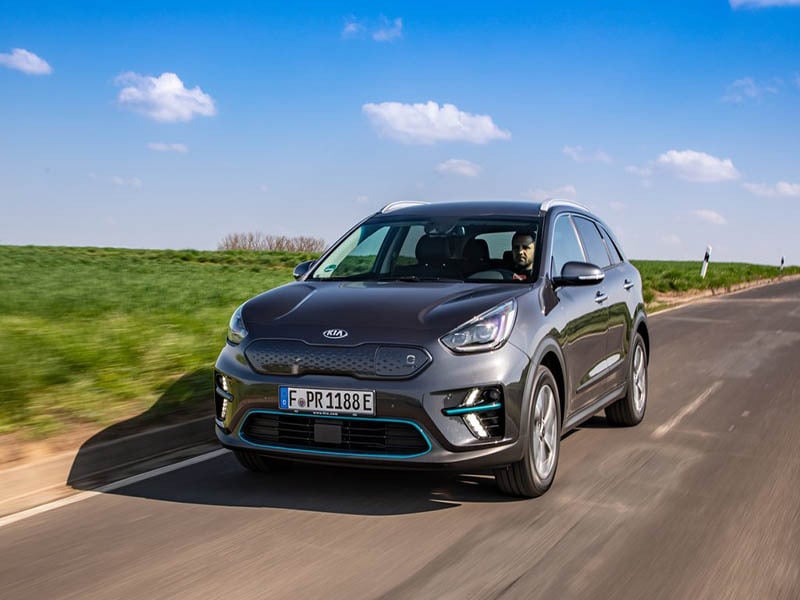 6

.
Kia Niro EV
The Kia e-Niro is one of the best affordable electric family cars money can buy. It's great to drive, well-equipped and comes with more than enough room for all the family to ride comfortably. The e-Niro is undoubtedly practical, with a boot capacity of 451 litres, making it great for carrying the family's luggage. The dashboard has a 10.25-inch infotainment display and a conventional layout that is easy to operate. Not only are you riding with comfort in the Kia e-Niro, but you are also incredibly safe as Euro NCAP has awarded it a five-star rating after its crash tests. Kia e-Niro has a 64kWh battery pack, 201bhp motor, which gives it a 282-mile maximum range.
Distance on a full charge: 282-mile range
0 to 60-mph in: 7.5 seconds
Boot space: 451 litres
NCAP Rating: Five star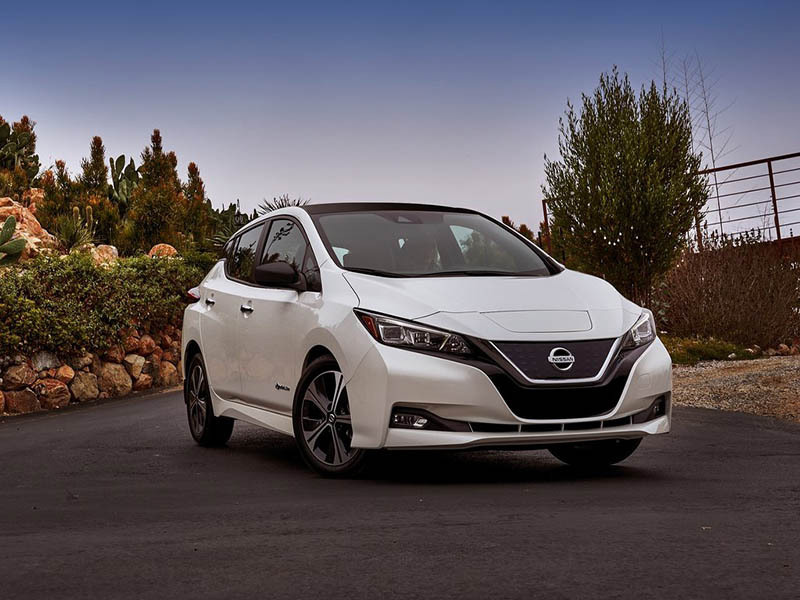 7

.
Nissan LEAF
Named Car of the Year 2019 by Stuff Gadget Awards, the Nissan Leaf is still a tremendous electric family car. Its sleek design and firm performance make it the ideal vehicle for a weekend break with the family. The Nissan Leaf is excellent on the motorway and in the city, with its electric motors, almost being utterly silent while driving, so you won't hear a vast deal of wind or tyre noise when travelling at speed either, thanks to its unique shape. Inside, the Nissan Leaf has a perfect upright seating position and large windows, giving you a great view when manoeuvring about town. The Leaf comes with an infotainment tech system that includes a sat-nav, smartphone mirroring, and an 8-inch touchscreen digital driver's display as standard. The independent crash test body Euro NCAP awarded the Nissan Leaf a five-star safety rating thanks to its range of safety features that keep you and your family as safe as possible while in the vehicle.
Distance on a full charge: 226 miles
0 to 60-mph in: 7.5 sec
Boot space: 370 litres
NCAP Rating: 5 Star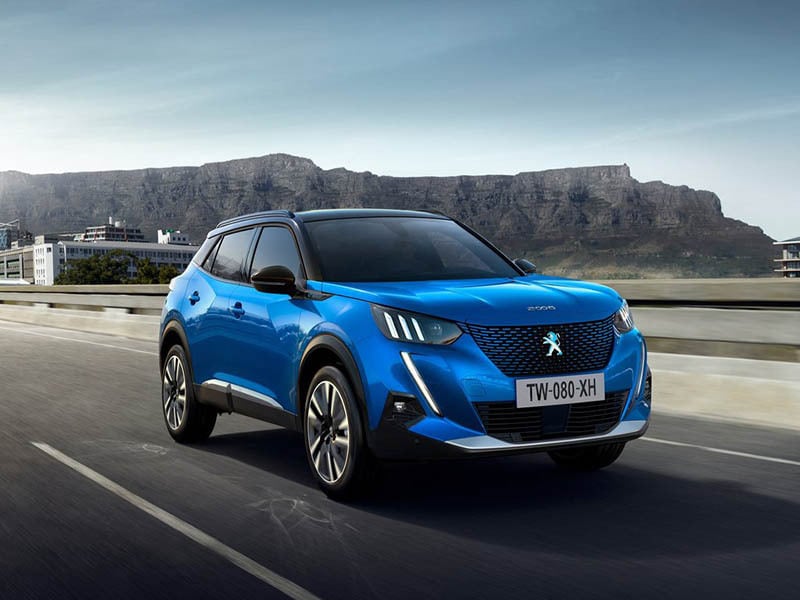 8

.
Peugeot e-2008
The Peugeot e-2008 is a brilliant, modern-looking small electric SUV with plenty of room for the family and lots of storage space. The e-2008 contains a high voltage 50kWh battery that provides instant acceleration with a range of up to 206 miles. The Peugeot e-2008 is also practical and highly comfortable with features like Peugeot's i-Cockpit, a 10-inch central touchscreen, sat-nav, Apple CarPlay and Android Auto, wireless phone charging, and a colour reversing camera.
The Peugeot e-2008 has front and rear parking sensors, LED headlights with high-beam assist, and many other safety technologies important for a family car, including AEB with cyclist and pedestrian detection and lane-keep assist.
Distance on a full charge: 206 miles
0 to 60-mph in: 8.5 seconds
Boot space: 410 litres
NCAP Rating: Five star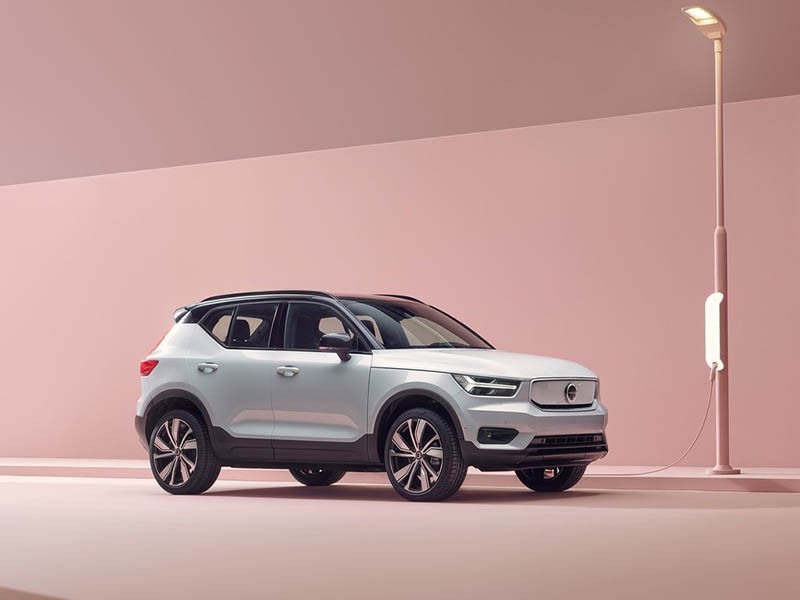 9

.
Volvo XC40 Electric
The Volvo XC40 is one of the best electric SUVs on the market and a perfect family car with great overall size. The XC40 Recharge is a four-wheel-drive SUV that comes with a 78kWh battery and two electric motors - one at the front and one at the rear - that produce 204hp each, giving the vehicle a total of 408hp and 660Nm of torque. The XC40 Recharge has 413 litres of boot space, and thanks to no ICE engine, there's also a 31-litre 'frunk' under the bonnet, perfect for storing your charging cables. The XC40 Recharge boasts a spacious interior and clever storage for water bottles, gym bags, phones, laptops, take-away food and much more qualities to accommodate you and your family.
Distance on a full charge: 257 miles
0 to 60-mph in: 4.7 seconds
Boot space: 413 litres
NCAP Rating: Five star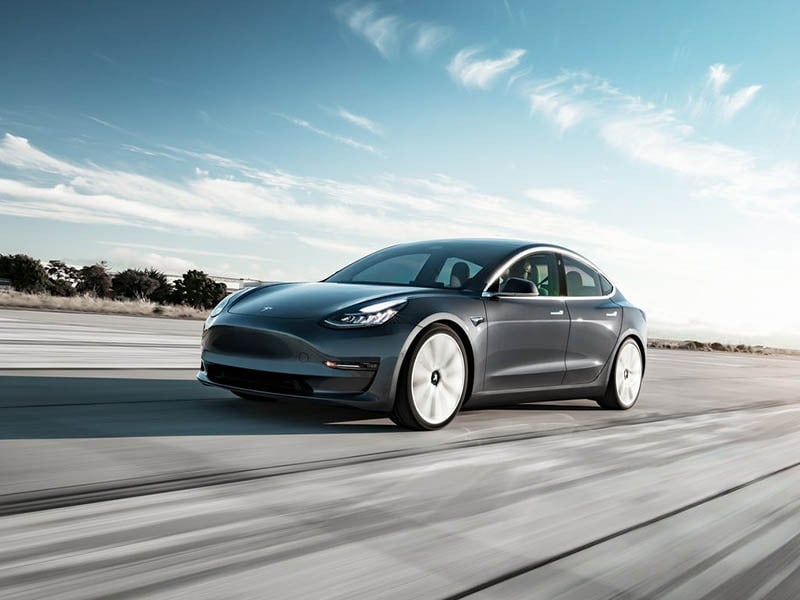 10

.
Tesla Model 3
Finally, no best family EV list would be complete without the Tesla Model 3. The Model 3's stylish body, futuristic cabin and sports-car performance make it one of the best electric family cars on the market with low long-term maintenance costs. The Model 3 seats five people comfortably with plenty of room with adjustable and heated seats. There's enough space to have child car seats placed behind the driver and passenger seats for family road trips. Its minimalistic interior means you can pretty much control everything through an impressive 15-inch touchscreen, and you can even use your smartphone as a key. This best electric family car is great for boot space with an impressive 425 litres of cargo space, great for filling with the family necessities. The Tesla Model 3 also recently extended its 5-star safety rating in a new round of NCAP testing.
Distance on a full charge: 263 miles
0 to 60-mph in: 5.6 seconds
Boot space: 425 litres
NCAP Rating: Five star
Guide Information