Best Hybrid Cars for 2023
By Fergus
4th May 2023
Whether you're looking to maximise fuel efficiency or just want a quieter and smoother drive, there are many benefits to leasing a hybrid car.
Bridging the gap between a conventionally fuelled diesel or petrol car and a fully electric car, hybrid vehicles offer an appealing blend of efficiency, range, power and low emissions, making them a popular lease choice with motorists up and down the UK.
But with more hybrid cars on sale today than ever before, what are the best hybrid cars in the UK and which hybrid vehicle is right for you?
To help make choosing your next hybrid car easier, car leasing specialists Nationwide Vehicle Contracts has compiled a list of the top 10 hybrid cars on the market in 2023.
Sections in this guide include:
A hybrid car is a partly electrified vehicle that blends an electric motor and an internal combustion engine (petrol or diesel) to power the vehicle.
Typically, the electric motor powers the car at lower speeds in a hybrid, and the fuel engine powers it at higher speeds.
You can learn more about hybrid cars in our benefits of a hybrid car guide, including the advantages and disadvantages of a hybrid vehicle.
What are the different types of hybrid cars available?
There are three types of hybrid cars available in the UK: full hybrids, plug-in hybrids (PHEV), and mild-hybrids (MHEV).
What is a full hybrid car?
A full hybrid combines an electric motor and a battery pack with a conventional gasoline engine.
Like a plug-in hybrid vehicle, a full hybrid can travel short distances on electric power alone, making it ideal for drivers who tend to drive at slower speeds, such as in busy cities.
A full hybrid also does not need to be plugged into a power source like an electric or PHEV vehicle, as it uses regenerative braking to recharge its battery whilst on the move.
What is a plug-in hybrid car?
A plug-in hybrid vehicle (PHEV) works similarly - it combines a battery and electric motor to support the work of a petrol or diesel engine.
In a PHEV, the battery is bigger, which allows the vehicle to drive much further on electric power alone.
However, as the name suggests, you must plug a PHEV into a power source to charge the battery.
What is a mild hybrid car?
A mild hybrid is similar to PHEV in that both cars combine a battery and an electric motor to support the work of a petrol or diesel engine. Yet, with a mild hybrid vehicle, the electric motor is only used to help reduce emissions and improve fuel economy.
Unlike a full hybrid or PHEV, a mild hybrid car cannot drive under electric power alone.
For everything you need to know about leasing a hybrid vehicle, check out our benefits of a hybrid car guide.
Benefits of hybrid cars for UK drivers
Hybrid cars have become an increasingly popular choice among UK drivers in recent years, offering a range of benefits over traditional petrol and diesel vehicles. In this section, we will discuss some of the key advantages of hybrid cars and provide insights into the latest advancements in hybrid technology.
Lower fuel costs
One of the most significant benefits of hybrid cars is their fuel efficiency. With both an electric motor and a traditional internal combustion engine, hybrid cars can achieve higher miles per gallon (MPG) ratings than traditional vehicles, resulting in lower fuel costs. In fact, research shows that UK drivers can save up to £3,000 on fuel costs over five years by choosing a hybrid over a petrol or diesel vehicle.
Reduced emissions
Hybrid cars also offer a more environmentally friendly option for drivers, emitting fewer harmful pollutants into the atmosphere. The electric motor in a hybrid car generates power from a rechargeable battery, meaning it doesn't rely on petrol or diesel alone to function. As a result, hybrid cars emit up to 90% fewer emissions than traditional petrol and diesel vehicles. This makes them an ideal choice for eco-conscious drivers looking to reduce their carbon footprint.
Lower road tax
Hybrid cars are exempt from road tax in the first year of ownership and can save drivers significant amounts in subsequent years too. This is because hybrid cars produce fewer emissions than petrol and diesel cars, and therefore, incur lower road tax rates. Over time, this can result in substantial savings for UK drivers.
Advancements in hybrid technology
The latest advancements in hybrid technology have further enhanced the benefits of driving a hybrid car. New battery designs and improved fuel efficiency have led to increased range and decreased charging times, making hybrid cars more practical for everyday use. Additionally, new hybrid models offer enhanced driving experiences, with smoother acceleration, responsive handling, and intuitive controls.
Environmental impact
Hybrid cars are often touted as environmentally friendly, but it is essential to understand the specifics of how they impact the environment. While hybrid cars emit fewer pollutants during driving, the manufacturing process and materials used in batteries can still have a significant impact on the environment. However, advancements in battery technology have resulted in more sustainable manufacturing practices and the use of recycled materials, making hybrid cars a more environmentally responsible option.
Cost of ownership
While leasing a hybrid car can be cost-effective, it's important to consider the cost of ownership beyond the lease period. Maintenance costs, repair costs, and the overall value of the car should be taken into account when deciding whether a hybrid car is the right choice. However, research shows that hybrid cars hold their value well, making them a sound long-term investment for UK drivers.
Government Incentives
In addition to the benefits of lower fuel costs and reduced road tax, the UK government also offers tax incentives and grants for drivers who choose to buy or lease hybrid or electric cars. These incentives can make the cost of purchasing a hybrid car more affordable, further increasing the financial benefits of choosing a hybrid car.
In summary, hybrid cars offer numerous benefits for UK drivers, including lower fuel costs, reduced emissions, and lower road tax. Advances in hybrid technology, sustainable manufacturing practices, and government incentives make hybrid cars an attractive choice for drivers looking for an environmentally friendly and cost-effective vehicle.
Leasing a hybrid car can be a cost-effective way to drive a hybrid vehicle. When choosing to lease, consider the length of the lease and the mileage limit offered. Make sure the lease terms align with your driving needs, and that you won't be penalised for going over the mileage limit. Additionally, be aware of any upfront costs, such as a security deposit or lease initiation fees, as these can impact the affordability of leasing a hybrid car.
Choosing the right hybrid car depends on individual needs such as commuting distance, driving habits, and budget. Consider the electric-only range, regenerative braking, vehicle size, and overall cost of ownership when making your decision. For those considering leasing a hybrid car, be aware of the lease length, mileage limit, and upfront costs associated with the lease. With careful consideration and research, you can choose the right hybrid car for your needs and enjoy the benefits of reduced emissions and fuel costs.
What are the best hybrid cars to lease?
Below is a list of ten of the best hybrid cars on the market in 2023 based on their style, driving range, CO2 emissions and real-life practicality.
Top 10 Hybrid Cars for 2023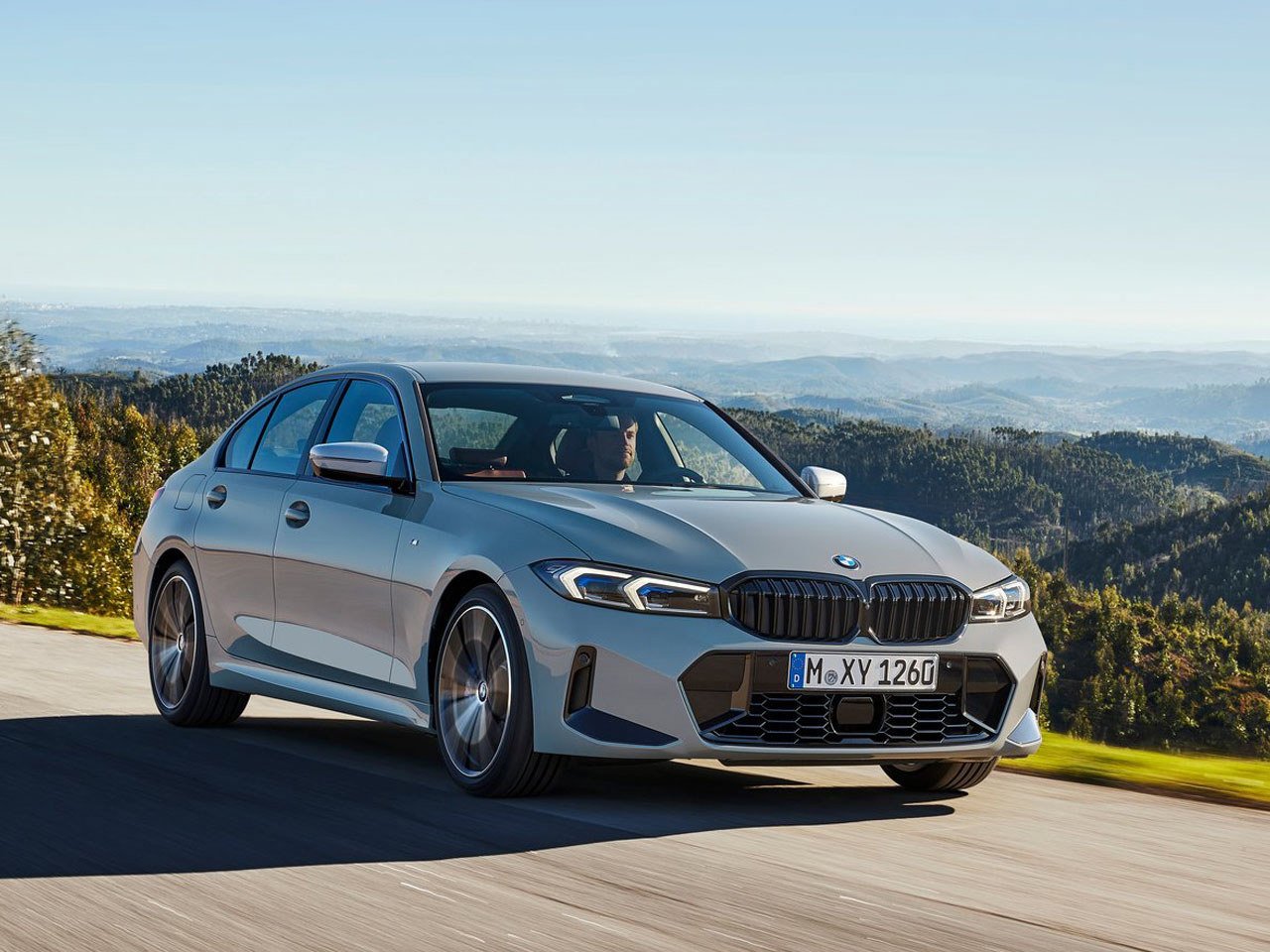 1

.
BMW 3 Series Saloon
The BMW 330e is a plug-in hybrid electric vehicle (PHEV) based on the BMW 3 Series sedan. It was first introduced in 2016 and has since undergone several updates and improvements.
The 330e is powered by a combination of a turbocharged 2.0-liter four-cylinder gasoline engine and an electric motor. The gasoline engine produces 181 horsepower, while the electric motor adds an additional 107 horsepower. Together, they produce a total of 288 horsepower and 310 lb-ft of torque. The car can go from 0 to 60 mph in just 5.6 seconds.
Overall, the BMW 330e is a stylish, sporty, and efficient hybrid that offers a blend of performance and fuel efficiency.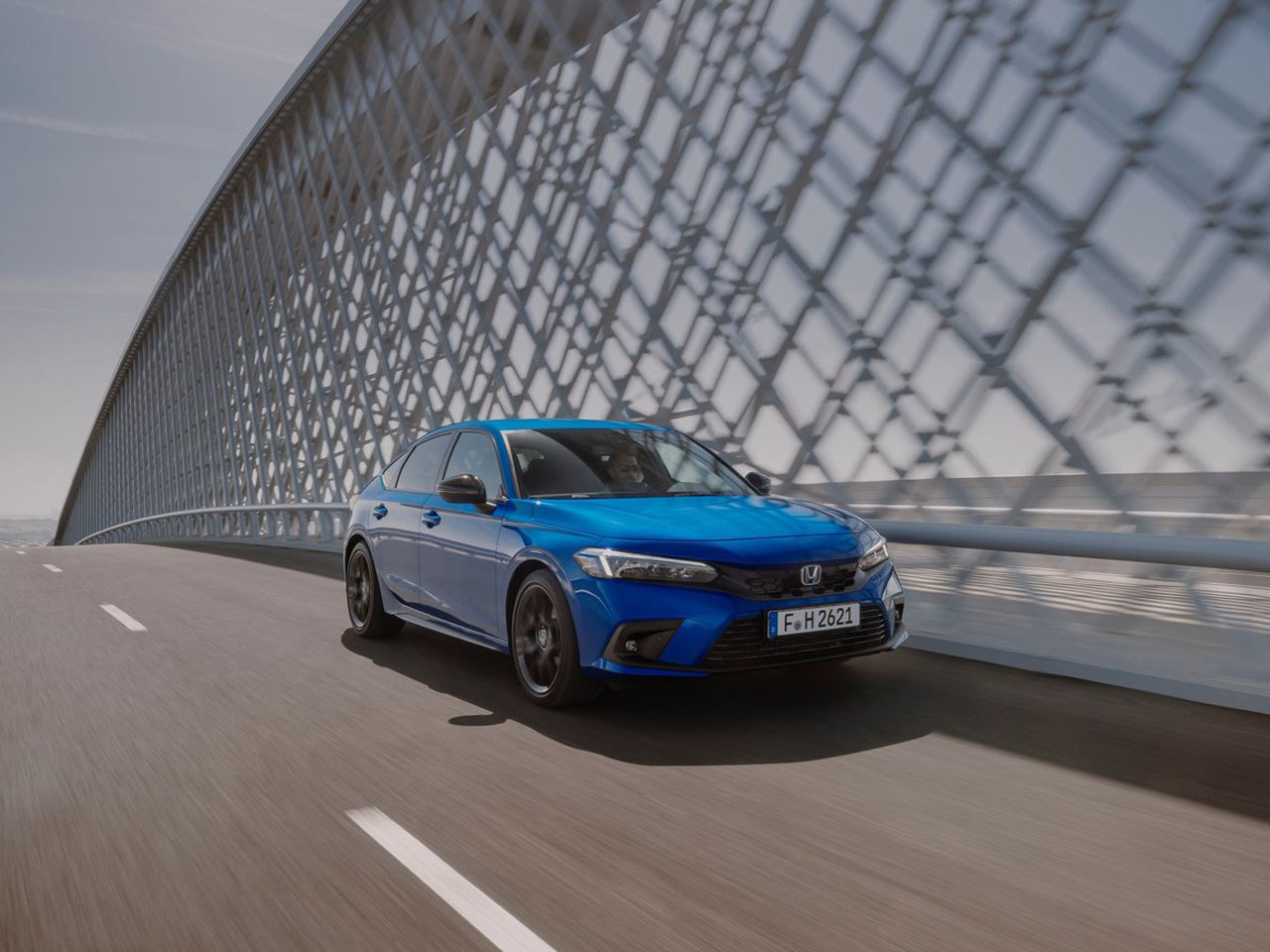 2

.
Honda Civic Hatchback
The latest Honda Civic takes a more subtle approach compared to its previous iteration, but it still delivers an impressive driving experience. In its 11th generation, Honda has opted for a single engine option - a 2.0-litre four-cylinder hybrid setup that's somewhat unconventional. The petrol engine serves as a generator to charge the battery that powers the electric motor, but it can also directly power the wheels at higher speeds. This setup provides a smooth and calm power delivery, putting minimal strain on the combustion engine while still delivering decent performance and boasting an impressive 60.1mpg fuel economy.
Overall, the Honda Civic Hybrid is a reliable, fuel-efficient, and eco-friendly car that offers a great driving experience with the latest technology and safety features.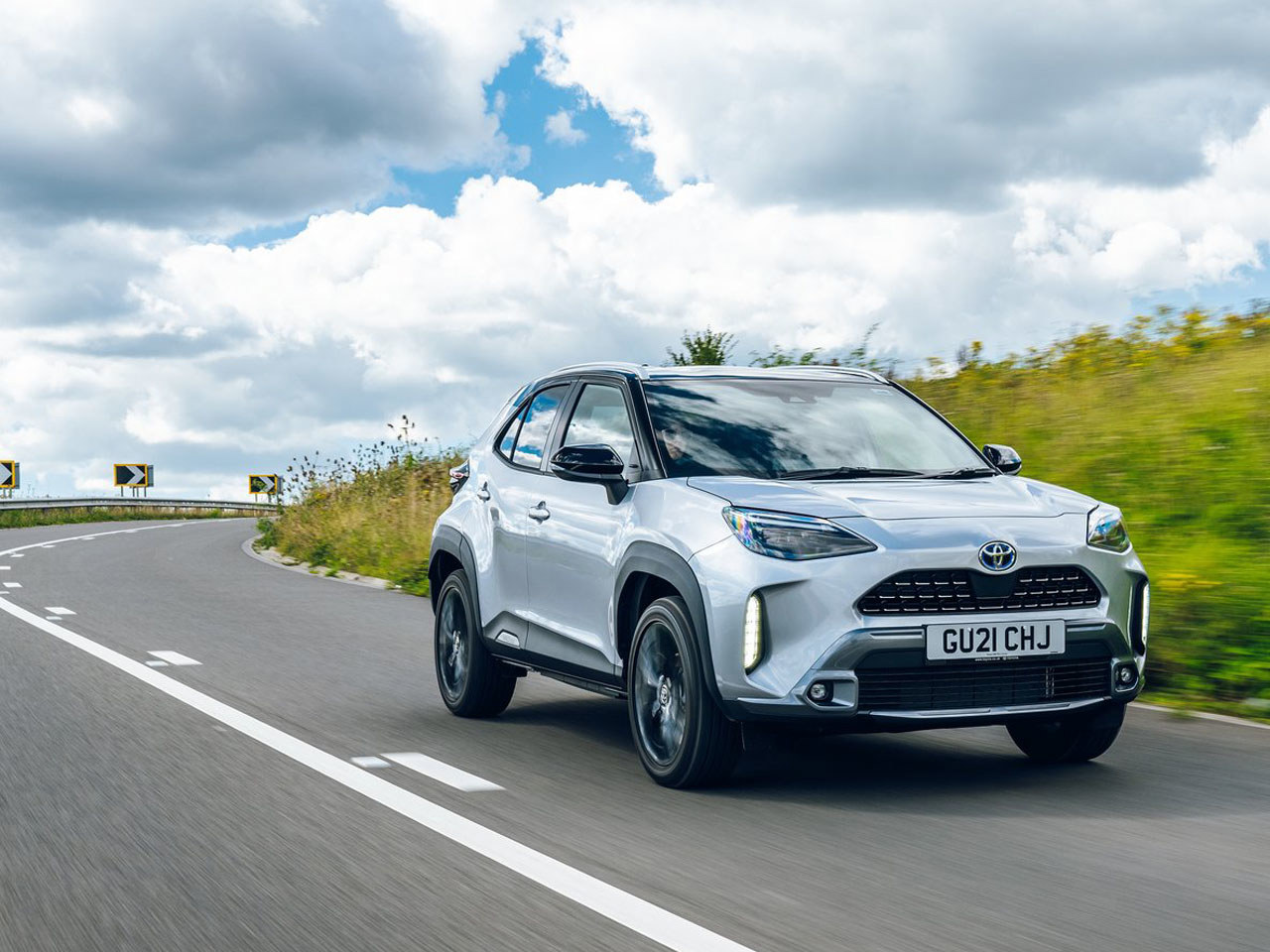 3

.
Toyota Yaris Cross
The Toyota Yaris Cross has a sleek and modern design with a distinctive front grille and LED headlights. It offers ample interior space and a comfortable ride, making it a great option for city driving and weekend adventures.
It incorporates a 1.5-liter three-cylinder gasoline engine, an electric motor (or two in the four-wheel drive model), and a CVT automatic transmission. Despite not being very fast, the SUV can accelerate reasonably well and has impressive fuel economy of up to 64.2mpg. This figure is attainable in real-world driving conditions, making it even more appealing.
Additionally, Toyota's reputation for exceptional quality and dependability, along with a smooth yet nimble driving experience and more interior space than a typical Yaris, make this vehicle a great choice.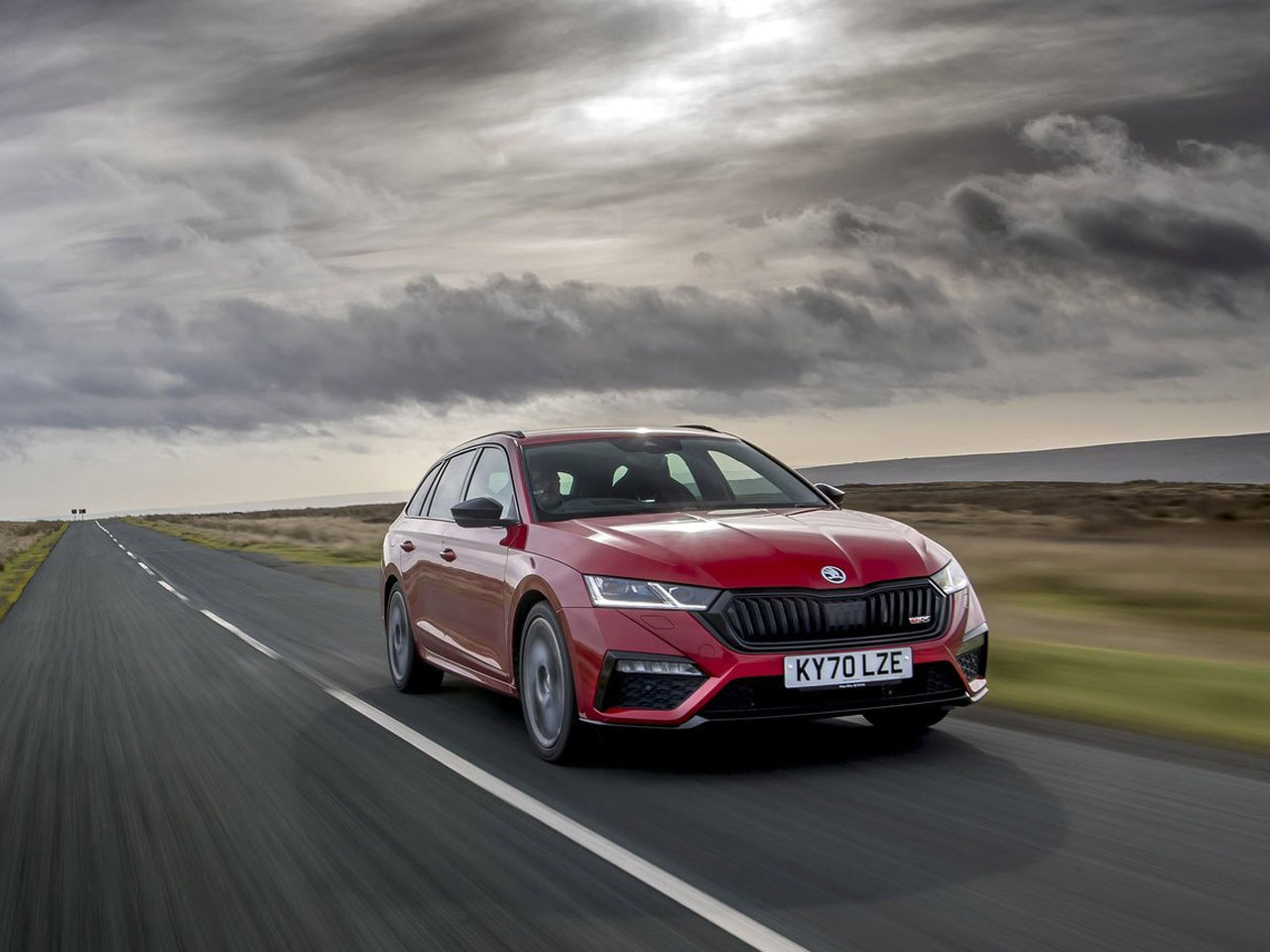 4

.
Skoda Octavia Estate
The Skoda Octavia Estate is a highly impressive car that offers a comfortable and spacious cabin, along with a large boot that should meet the needs of most families. The latest model comes with a comprehensive range of features and offers exceptional value for money.
The Skoda Octavia Estate is available in various petrol and diesel engine options, as well as mild-hybrid and plug-in hybrid variants. The mild-hybrid combines a 1.4-liter TSI iV PHEV, which features a gasoline engine, an electric motor, and a battery pack. This model can travel up to 43 miles on electric power alone, and its combined power output of 204PS makes it quite speedy, reaching 62mph in just 7.8 seconds.
Overall, the hybrid Skoda Octavia Estate is an excellent choice for drivers who want a practical and spacious family car that's also environmentally friendly. With its advanced hybrid powertrain, it offers excellent fuel efficiency and low emissions, making it a great option for those who want to reduce their carbon footprint.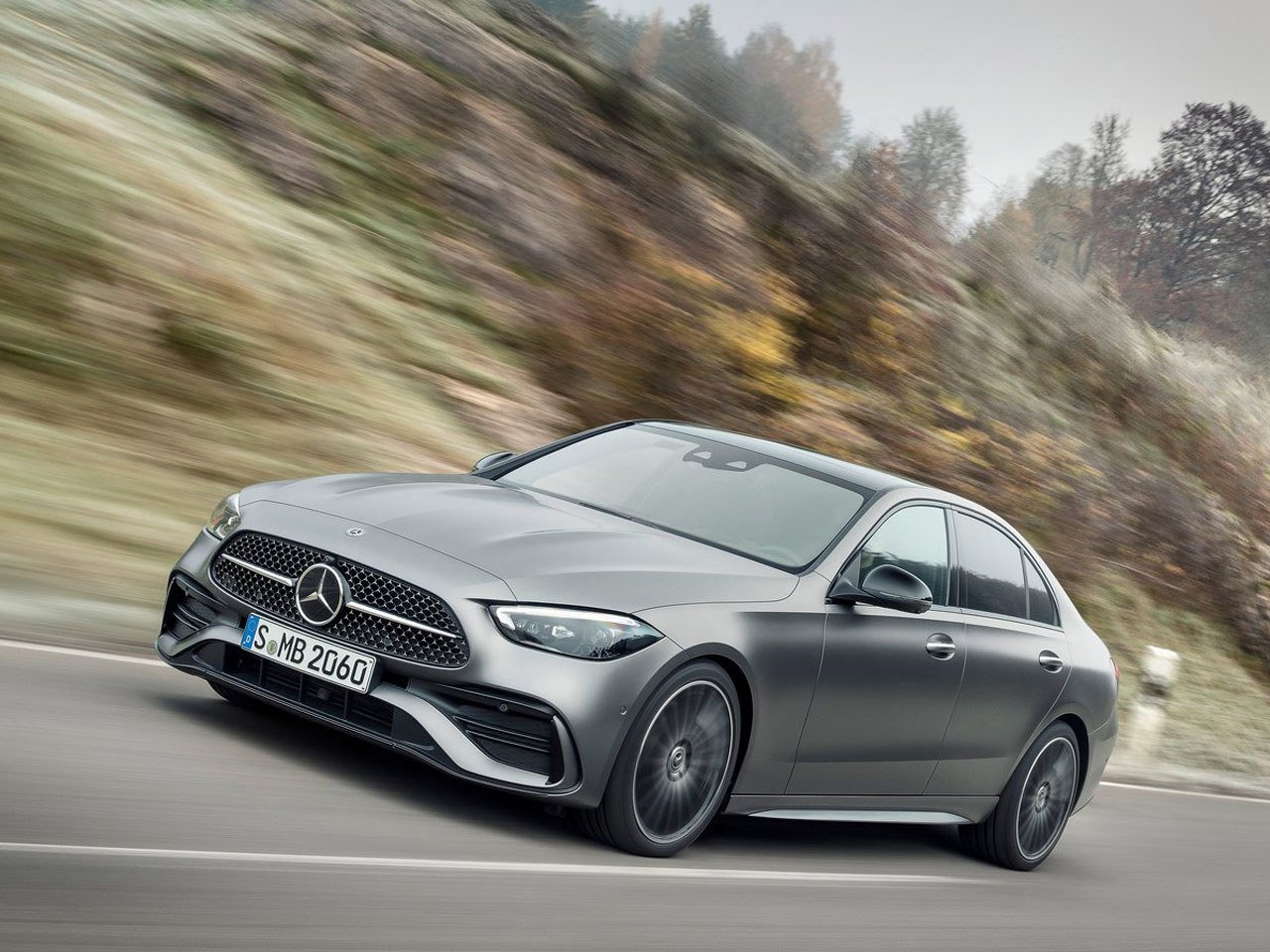 5

.
Mercedes-Benz C-Class Saloon
The Mercedes-Benz C 300 e is a plug-in hybrid version of the popular C-Class sedan. The C300e plug-in hybrid is an impressive model, offering up to 62 miles of quiet and efficient battery power before the petrol engine takes over. This range is almost twice that of the BMW 330e, making the Mercedes the most cost-effective option for business users. However, the C300e also appeals to a wider audience, as its long electric range ensures impressive fuel economy as long as you keep it charged, and its combined power output of 312hp delivers strong performance.
In addition to its performance, the C300e also boasts a comfortable ride and first-rate refinement, making every journey a relaxing experience. Overall, the Mercedes-Benz C 300 e is an excellent choice for drivers who want a high-performance hybrid car that's also practical and efficient. With its advanced hybrid powertrain and luxurious features, it offers a great combination of style, comfort, and environmental responsibility.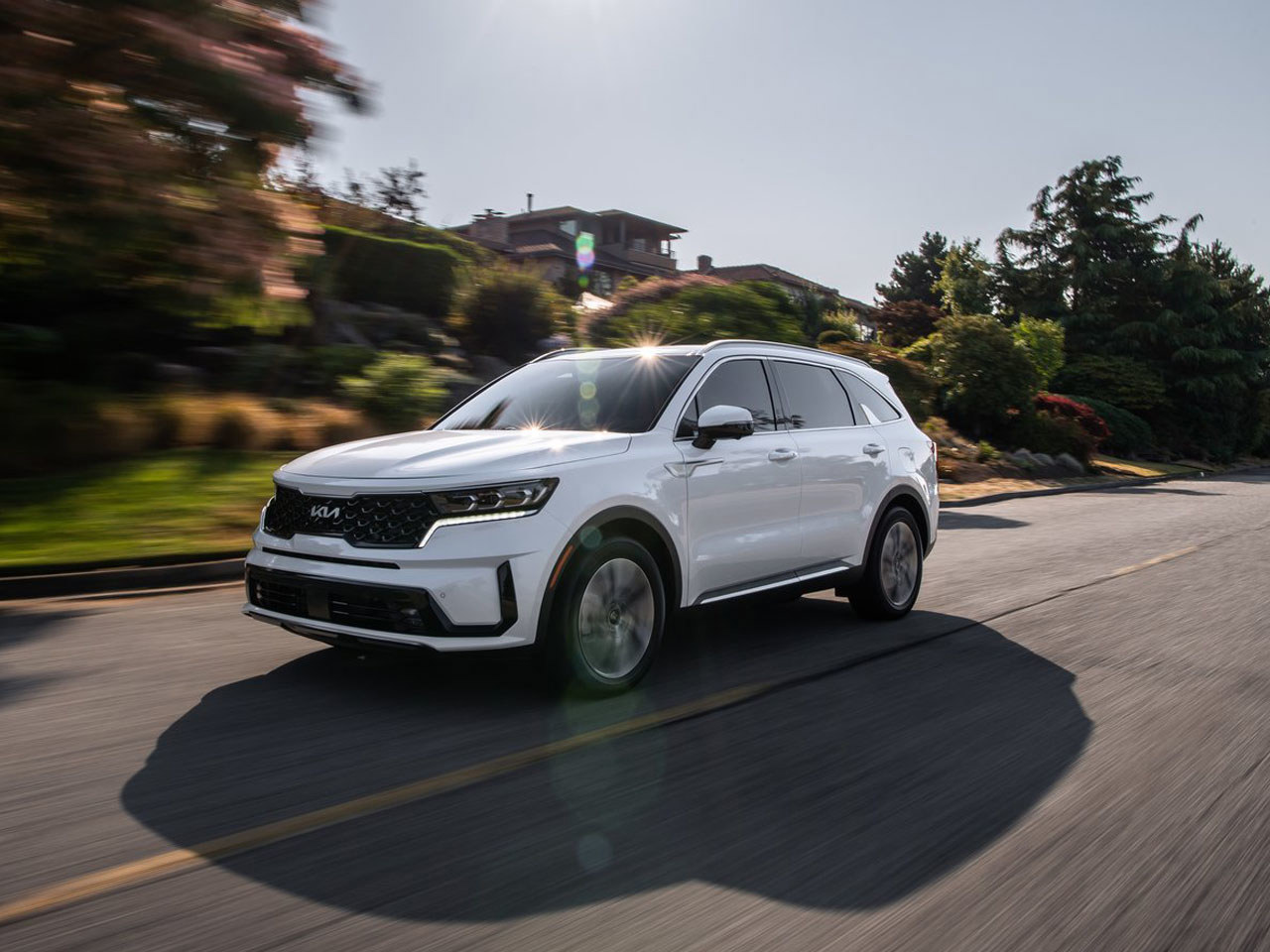 6

.
Kia Sorento
If you're looking for a hybrid SUV that can accommodate up to seven passengers, the new Kia Sorento is worth considering. The SUV is available in a self-charging hybrid or plug-in hybrid variant, along with a diesel option. The hybrid versions combine a 1.6-liter petrol engine with an electric motor and battery pack.
While the Kia Sorento is not the most affordable option in the market, with models such as the SEAT Tarraco and Skoda Kodiaq available at a lower price point, it is well-equipped with features such as an 8-inch media system, heated seats, and LED headlights standard across all trims.
Unless you're a company car driver, the slightly more affordable self-charging hybrid model is likely the better choice over the plug-in hybrid version. Overall, the Kia Sorento is a well-rounded mid-size SUV that offers a good balance of comfort, performance, and features at a competitive price point.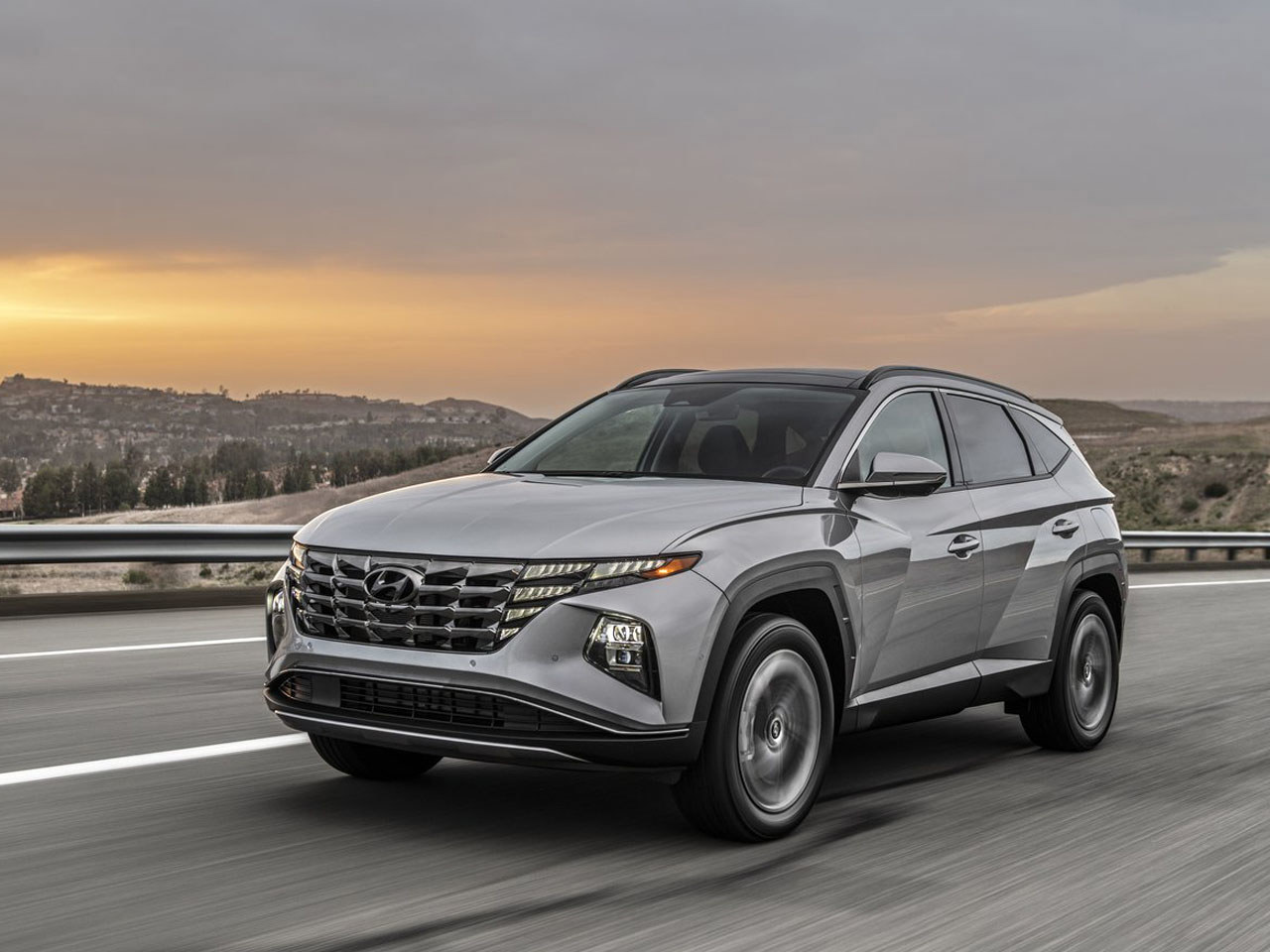 7

.
Hyundai Tucson
The most recent model of the Hyundai Tucson features a modern and sleek exterior design with a spacious yet comfortable interior and it is without a doubt a top-quality family SUV. In fact, it was awarded the 2022 Mid-size SUV of the Year title, which speaks volumes about its excellence. The hybrid model features a 1.6-liter electrically-assisted powertrain with 230 horsepower, and its efficiency ratings are respectable for a spacious, tech-savvy machine.
The Tucson has a refined driving experience, much like its Kia Sportage counterpart, which shares the same platform. Its comfortable gait makes it a pleasant companion for long journeys. While the cabin is well-built and attractive, the use of glossy black trim, which is prone to fingerprints, detracts from the overall design. The Tucson also has a generous range of standard features.
Overall, the Hyundai Tucson is a versatile and practical SUV that offers a comfortable ride, good fuel economy, and a range of features for its price point.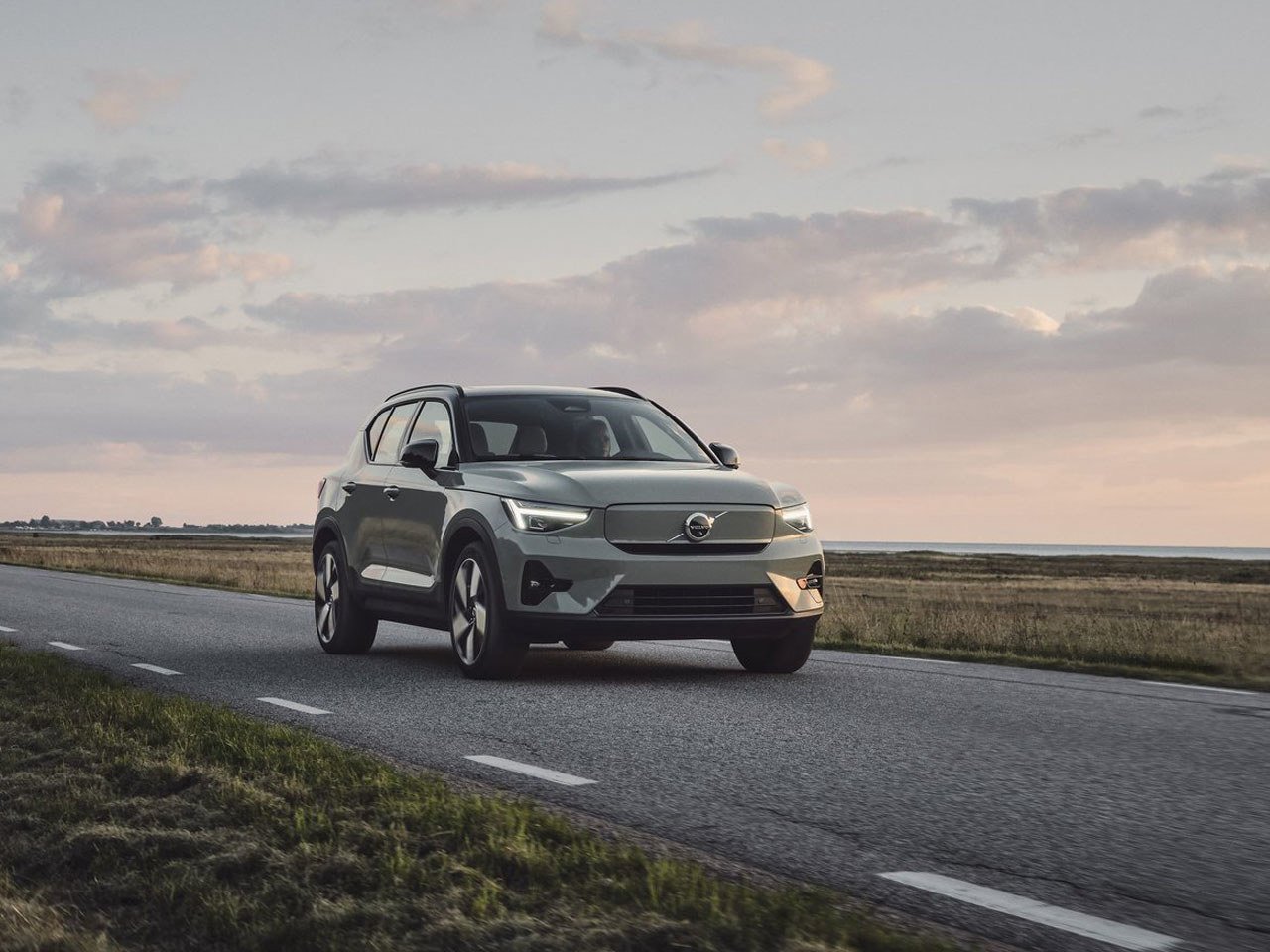 8

.
Volvo XC40
The Volvo XC40 is a small premium subcompact luxury crossover SUV that stands out for its unique exterior design and stylish Scandi-cool interior. It boasts a variety of engine options, including a self-charging hybrid, plug-in hybrid, and fully electric powertrains.
The XC40 Recharge plug-in hybrid models, which come in two options: the T4 and T5. Both utilize a 1.5-liter gasoline engine with an electric motor that produces 211 horsepower in the T4 and 262 horsepower in the T5. These models can travel up to 28 miles on a single charge.
Overall, the XC40 Recharge is a versatile and practical plug-in hybrid SUV that combines fuel efficiency with luxury and comfort.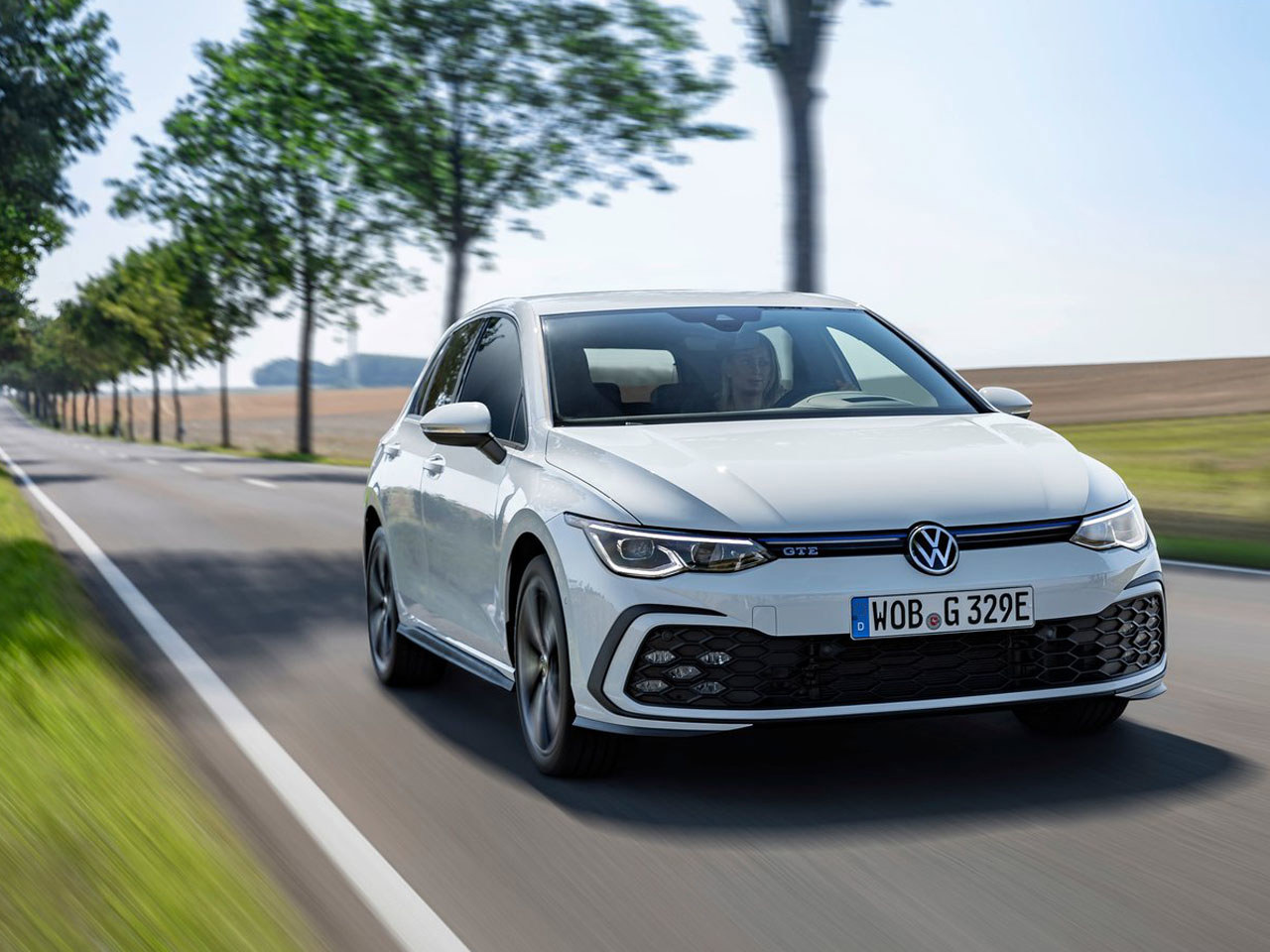 9

.
Volkswagen Golf Hatchback
If you're searching for a hybrid car that can offer a bit of excitement, the Volkswagen Golf GTE is a great option to consider. As a hot hatch, it shares its platform with the highly regarded Skoda Octavia vRS iV and Cupra Leon eHybrid.
The Golf GTE uses a combination of a 1.4-liter gasoline engine and an electric motor, which enables it to achieve a speedy 0-62mph acceleration time of just 6.7 seconds. When driven more conservatively, the plug-in hybrid can travel up to 40 miles on electric power alone. While it may not provide quite the same level of thrills as the full-blown GTI, the GTE still offers impressive speed, handling, and refinement when called upon.
Overall, the Volkswagen Golf GTE is a well-rounded plug-in hybrid hatchback that offers a great balance of performance, efficiency, and practicality.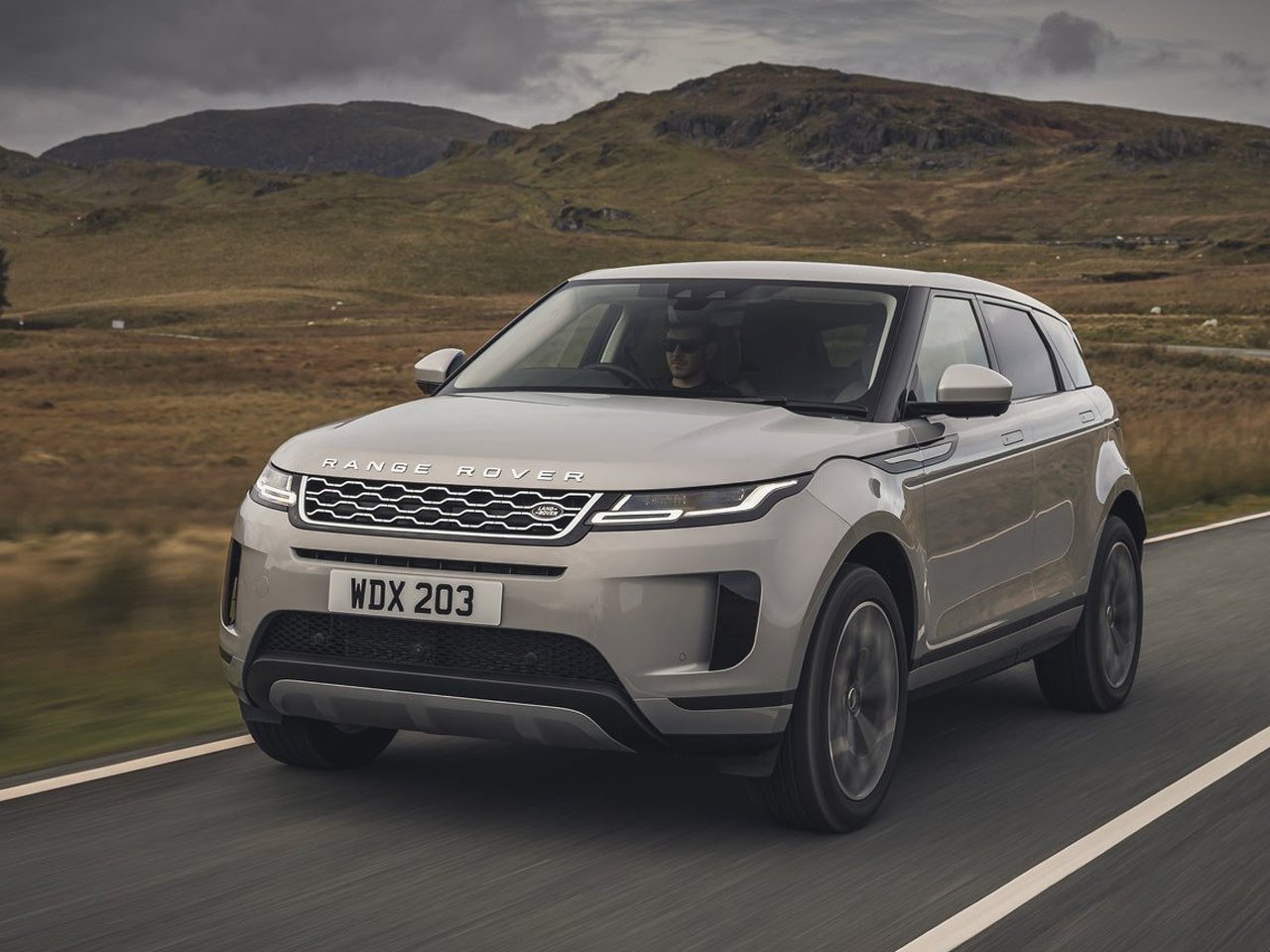 10

.
Land Rover Range Rover Evoque
While some may dismiss Range Rovers as gas-guzzlers, the compact Evoque is actually comparable in environmental impact to a standard family hatchback, especially if one opts for the Range Rover Evoque P300e plug-in hybrid model. This model features a 1.5-liter three-cylinder petrol engine powering the front wheels, with an electric motor taking charge of the rear axle.
Thanks to this setup, the Evoque PHEV can travel up to 34 miles with the engine off and can reach a maximum speed of 84mph before the petrol motor is needed. Its acceleration is also impressive, going from 0-62mph in only 6.1 seconds. Moreover, it is refined and boasts Land Rover's superior off-road capabilities. Surprisingly, having electric power on the rear axle enhances its performance on rough terrains.
Overall, the Range Rover Evoque PHEV is a well-rounded plug-in hybrid SUV that offers impressive performance, luxury, and efficiency.
Tips for choosing the right hybrid car for you 
Choosing the right hybrid car can be a daunting task, especially with so many options available in the market. To help you make an informed decision, we've put together some tips to consider based on individual needs.
Commuting distance
If you have a long commute, it's important to choose a hybrid car that can accommodate your daily driving needs. Look for models that offer a higher electric-only range, as this will allow you to drive on electric power alone for longer periods, reducing the need for frequent refuelling. Additionally, consider a hybrid car with regenerative braking, which can help recharge the battery while driving, improving fuel efficiency and saving money in the long run.
Driving habits
Consider your driving habits when choosing a hybrid car. If you mostly drive in the city, a smaller hybrid car may be a better option, as it will offer better fuel economy in stop-and-go traffic. On the other hand, if you frequently travel long distances or need a larger vehicle for family or business use, a larger hybrid car or SUV may be a more suitable choice.
Budget
Hybrid cars can be more expensive than their traditional petrol or diesel counterparts, but the potential savings in fuel costs and reduced emissions make them a smart long-term investment. Determine your budget and consider the overall cost of ownership, including fuel costs, maintenance, and repairs, before making a final decision. Additionally, research any available government incentives or tax breaks for hybrid car purchases, as these can help reduce the initial cost.
Want to know more about hybrid car leasing?
Guide Information