Guide to Electric Car Insurance

By Donna
5th October 2021
Every year, the UK electric car market is increasing. According to statistics from the SMMT, nearly 300,000 pure-electric cars were on UK roads at the end of August 2021, and here at Nationwide Vehicle Contracts, we've seen significant growth in EV sales over the past 12 months, growing by 65% in comparison to the previous year, despite the effects of the Coronavirus pandemic.
Whether you choose to buy or lease an electric car, vehicle insurance is a mandatory requirement in order to drive it on UK roads. But does electric car insurance differ from traditional car insurance on a petrol or diesel vehicle, what factors may impact the insurance premium and what are the cheapest electric vehicles to insure? Nationwide Vehicle Contracts has put together a short guide on electric car insurance to help answer all these questions and more.
What is electric car insurance?
Buying your first electric car is a big change, and when it comes to insurance, there's a few things you need to know.
Confused.com car insurance expert Alex Kindred says "Electric car insurance is basically the same as normal car insurance, but it typically covers a few extras too. For example, when buying an electric car, you'd need additional insurance cover for your battery, charging cables and adaptors in the event of accidental damage, fire and theft. Some insurers will also offer additional cover, including free recovery if you run out of battery power, and a lifetime guarantee on some repairs."
An electric car insurance policy typically offers the same kind of cover as a normal car insurance policy but also offers cover for:
Battery, such as damage done to your battery
Portable charging cables, if they are lost, damaged or stolen whilst in your car or in use at a garage
Legal liability, in case someone trips over the charging cable whilst in use
"As with any car insurance policy, it pays to make sure the benefits meet your needs for both you and your car. But as it's not as straightforward as standard car insurance, it can be a little confusing to know if you're getting the right cover. To make sure you're getting a fair deal for what you need, take time to compare like-for-like prices from different insurers" explains Kindred.
What factors impact electric car insurance premiums?
Just like an insurance policy on a petrol or diesel car, providers look at a range of factors to determine the insurance premium for an electric vehicle. Insurance for an electric car is calculated based on the model of the car including its age and performance, as well as the driver's age, experience and location, along with other factors.
Car insurance groups also play a significant factor to car insurance value. Insurance groups vary from vehicle to vehicle but in general, the lower the group, the lower the cost of insurance. You can read more about insurance groups in our UK Car Insurance Groups Explained guide.
It is worth noting that not all insurance providers will provide electric car insurance. Whilst electric cars have been around for a number of years, they are still considered a new prospect for the industry and with limited previous data to base premiums on, some providers refuse to offer insurance for electric cars.
How can I keep my electric car insurance costs down?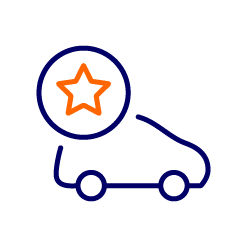 Drive carefully
Building up a long-term no claims discount will make your insurance cheaper, no matter what car you choose. Avoid speeding and keep within the law, as points on your licence will increase the cost of your insurance.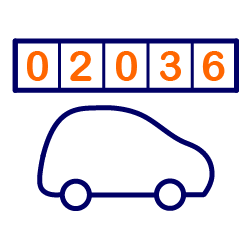 Lower your mileage
Insurers recognise that the fewer miles you drive, the less likely you are to be involved in an accident, therefore it may be worth trying to accurately work out your predicted mileage to quote for your insurer. Many electric car drivers cover fewer miles simply because of the range restrictions of the car, so there's a possibility your annual mileage will drop.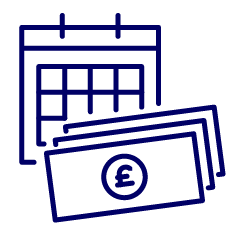 Pay your premium up front
If possible, pay the full amount of your car insurance when you start the policy, as you will usually incur interest charges if you pay by direct debit. The cheapest method of buying insurance is by a one-off debit card payment.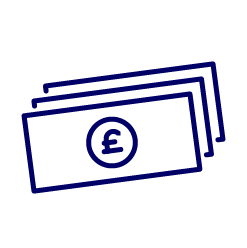 Increase your excess
Many insurers offer discounts if you are prepared to opt for a higher excess. However, it is important to make sure you can afford it as this is the amount you will be asked to contribute towards a claim.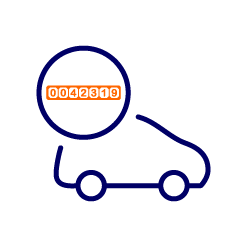 Install a black box or smart monitor
A black box or smart monitor is a great way to keep premiums down, particularly for younger drivers. This type of device monitors your driving style and provides feedback to insurers, rewarding careful drivers who drive with care and consideration and those who stick to the speed limit.
What other grants are available for an electric driver?
Electric drivers are able to take advantage of Government incentives including significant tax incentives. The UK Government is offering a plug-in car grant with a discount of up to £2,500 for eligible electric cars, as well as grants to help towards the cost of installation home, workplace and on-street charge-points. Car tax bands for 2022/23 are also favourable for electric cars. Company car drivers can also benefit from lower Benefit In Kind (BIK) rates, representing huge savings for the driver.
What are the cheapest electric cars to insure?
With a huge range of electric cars to choose from, here are our top recommended EVs to consider with low-cost insurance.
The cheapest electric cars to insure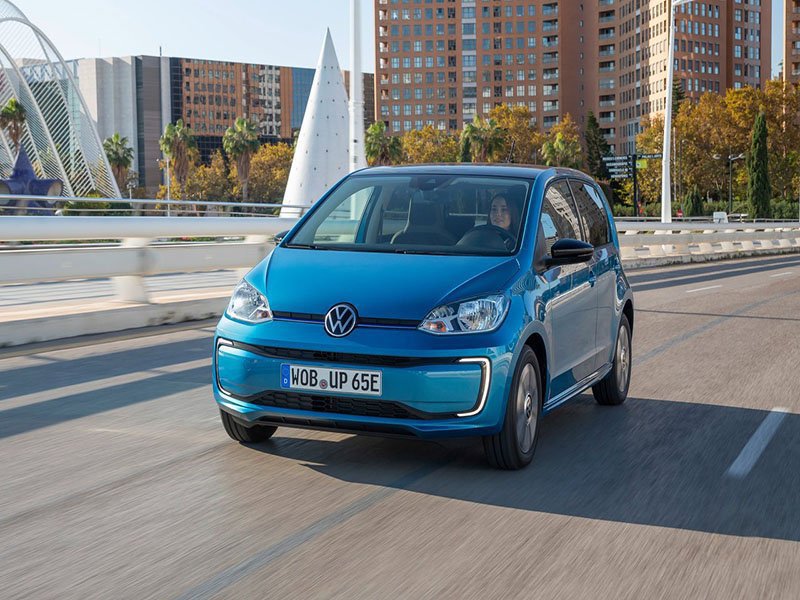 Volkswagen e-Up
Average annual premium: £502.94
First up is the Volkswagen e-Up, a chic city car that has enough punch to keep up with traffic in town. Recently refreshed, the new e-Up benefits from VW's latest-generation technology with a new 36.8kWh lithium-ion battery offering a range up to 159 miles WLTP on a single charge.
Inside, the e-Up has been tweaked to offer increased comfort with ample amount of headroom in the front and space in the back for a couple of adults to relax on short trips.
It's also cheap to run, costing around 6.09p per mile to charge using a fast charger, or around 4.14p per mile using a 7.2W wall-box home charger. Insurance costs are decent to, with the new e-up falling into insurance group 10.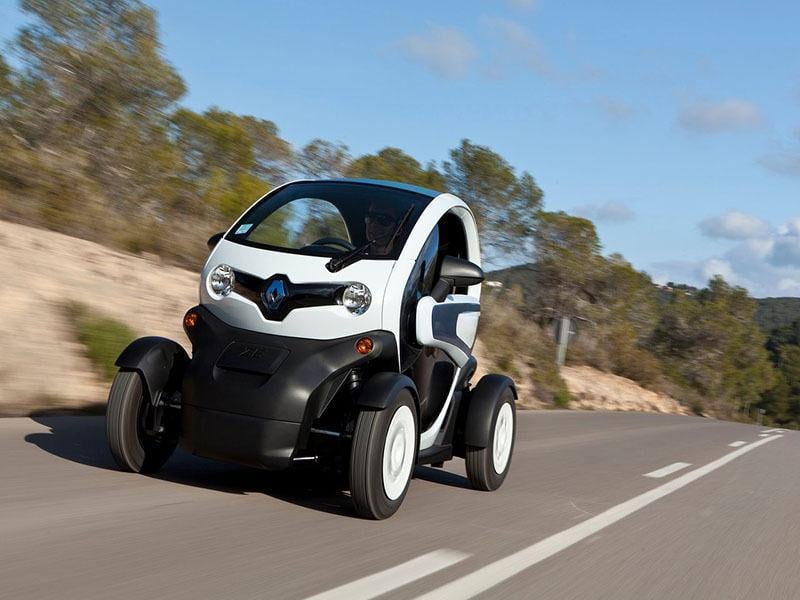 Renault Twizy
Average annual premium: £464.90
If you like to stand out from the crowd, the Renault Twizy may be the car for you. Best described as part-car, part-scooter, the zero-emission Twizy is one of Britain's most affordable EVs, its 17bhp electric motor providing up to 62 miles of electric driving.
At just 2.33-metres long and 1.23-metres wide, the Twizy offers seating for two, with the passenger sitting tandem behind the driver. Its minimalist charm continues inside with its simple instrument panel, lockable 31-litre storage compartment behind the seats and an electric windscreen demister.
The Twizy's trump card, however, is it cheap running costs, costing around £1 to charge from empty to full via a household socket in just three and a half hours. The Twizy falls into insurance group 10, and thanks to zero tailpipe emissions, is also exempt from London emission zone charges.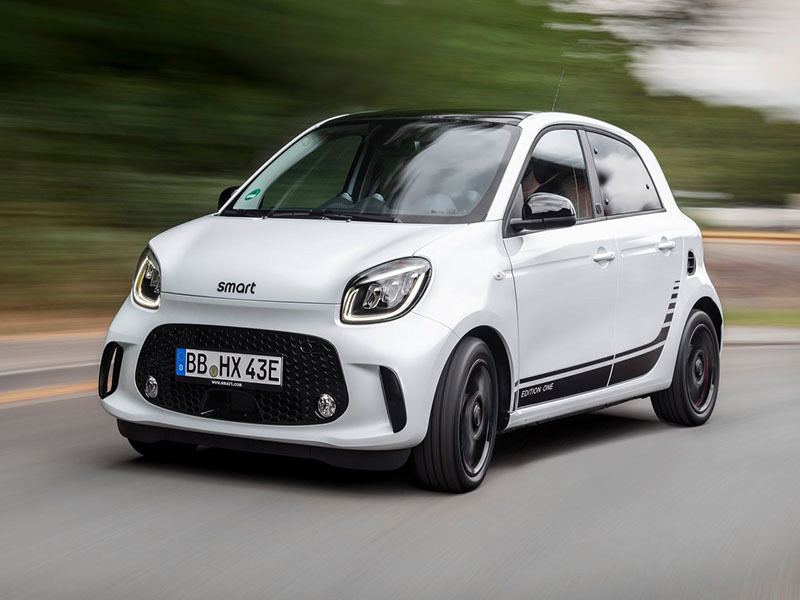 Smart Forfour Hatchback
Average annual premium: £513.00
Next up is the Smart EQ Forfour, a EV version of Smart's original city car. The EQ Forfour's 17.6kWh battery and 80bhp electric motor, offers a quiet, smooth, and nippy drive, providing a claimed 81-mile range and a top speed of 81mph.
Inside, the EQ Forfour feels solid with an attractive array of materials and seating for (as the name suggests) up to four. Access to the cabin is easy thanks to its wide opening doors but the boot is rather miniscule at just 185 litres because of the location of the electric motor.
In terms of running costs, it takes less than six hours to charge the battery using a 7kW wallbox at a cost of around 3.2 per mile. A standard 22kW on-board charger also means that suitable public chargers can replenish the batteries from 10 to 80% in 40 minutes. The EQ Forfour falls into insurance group 11 for lower premiums.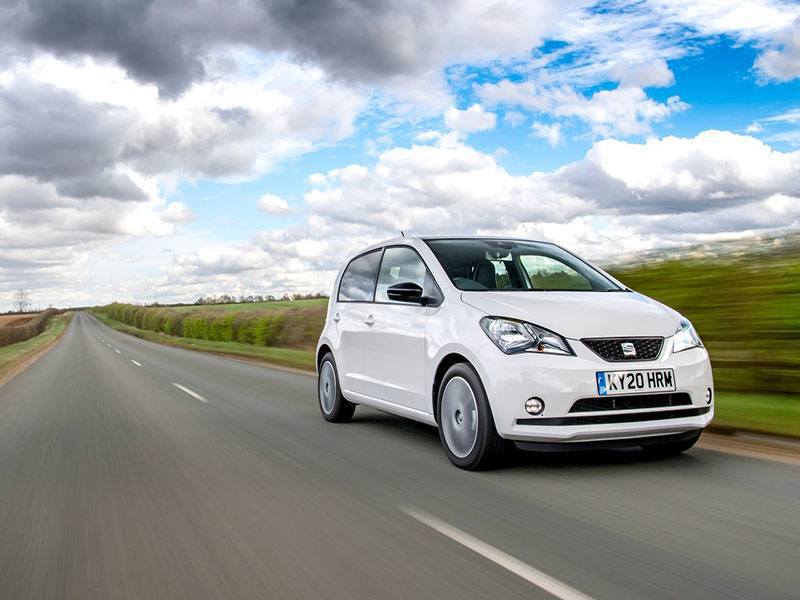 SEAT Mii Electric
Average annual premium: £438.00
Giving the more expensive Nissan LEAF and Renault Zoe a run for their money, is the SEAT Mii Electric, a stylish city car with a 61kW battery producing 83ps and an advertised range of 160 miles.
Featuring a redesigned dashboard and sporty 16-inch alloys as standard, the Seat Mii Electric offers the practicality of five doors for rear passenger comfort. Its clever design means the batteries are stored under the floor, allowing for 251 litres of boot space.
The SEAT Mii Electric is also one of the most affordable new electric cars to run, its 7.2 kW on-board charger costing around 4.11p per mile to charge using a home charger or 6.05p per mile using public rapid charger. Insurance costs are also low too, with the latest SEAT Mii Electric falling into insurance group 12.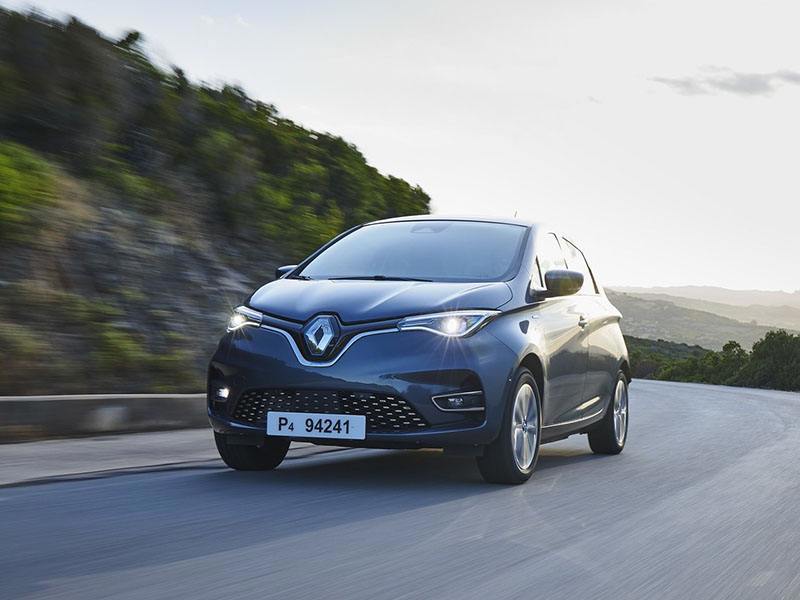 Renault Zoe
Average annual premium: £577.50
Small but slick, the Renault Zoe is a popular lease choice with growing families thanks to its new 52kWh battery, 245 mile range (conditions permitting), practical interior and low running costs.
Under the bonnet, the Zoe is available with two outputs: an R110 model with 107bhp or an R135 version with 134bhp. Inside, the Zoe boasts a decent amount of space for five occupants and an impressive 338 litre boot capable of carrying the weekly family shop.
The Zoe's range of safety features including lane departure warning, lane keeping assist, traffic sign recognition and blind spot monitoring, helped earn it a five-star Euro NCAP rating, putting the lower spec models into insurance group 19.
Guide Information