Electric Car Leasing through Salary Sacrifice

By Alex
17th October 2023
In an age where financial stability and budgeting have never been more important, making the most of your income has never been more crucial.
One method that's been growing in popularity is electric car leasing through salary sacrifice. But you might be wondering what exactly 'salary sacrifice' is and what its benefits are.
In this guide, we'll explain electric car leasing through salary sacrifice and discuss how it can open doors to a more prosperous future.
This guide includes:
Salary Sacrifice Explained
Salary sacrifice is where an employee 'sacrifices' a portion of their gross monthly salary in exchange for a non-cash reward, which, in our case, is a hybrid or electric lease car.
When you opt-in for a salary sacrifice lease deal, the cost of the lease is taken before you pay tax, thus reducing the amount of income tax and National Insurance you pay.
Financial Savings:
When you opt for an electric car lease through salary sacrifice, you save money on both your income tax and National Insurance. This is because your gross monthly pay is reduced, and as income tax and National Insurance are percentage calculations, the amount you pay is less.
This is how income tax savings work: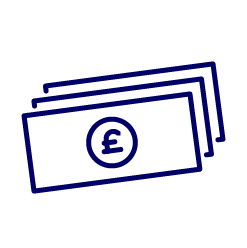 Original Gross Salary
When you're earning a salary, your employer deducts income tax from your gross salary. Depending on your salary, the amount of income tax you pay varies from 20%, 40%, and 45%.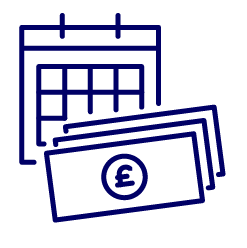 Salary Sacrifice
When you opt to lease an electric car through salary sacrifice, the lease payments are deducted from your gross monthly salary before you pay tax.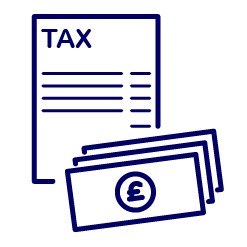 Reduced Taxable Income
Because you're now technically earning less money, the amount of income tax you pay is reduced.
Here's an example:
Let's say you're earning £50,000 a year and decide to participate in a salary sacrifice scheme on a £30,000 electric car for three years. Over the course of the three years, your salary would decrease by £10,000 per year.
Pre-salary sacrifice tax - £50,000 x 0.20 (20% tax rate) = £10,000 income tax.
Post salary sacrifice tax - £40,000 x 0.20 (20% tax rate) = £8,000 income tax.
You're saving £2,000 on income tax while also getting an electric lease car.
National Insurance:
National Insurance is similar to income tax in that it's calculated based on your gross monthly salary. So, as your gross monthly salary decreases, so does the amount of National Insurance you pay.
For more information about the finances related to electric car leasing through salary sacrifice, check out our blog Understanding the Financial Implications of Salary Sacrifice.
Access to Electric Vehicles:
As well as increased tax savings, you'll get access to brand-new electric cars every two, three, or four years. This will not only look good but will save you money in the long term, with electric vehicles being cheaper to run.
Environmentally Friendly:
Leasing an electric car through salary sacrifice provides you with a car that's environmentally friendly. Electric cars don't produce any tailpipe emissions and help contribute to reversing the effects of climate change.
You also won't have to worry about congestion charges like the ULEZ Zone in London, as electric vehicles are excluded from the charges.
To ensure you can secure an electric car lease agreement through salary sacrifice, the employee must be permanent at their company, have been employed for more than 12 months, and ensure their wage is above the national minimum wage.
You'll also have to meet your employer's eligibility requirements, such as job position, years of employment, and total salary.
If you're an employer, there are various benefits to offering an electric car leasing salary sacrifice scheme, including:
Positive Company Culture - When employees see their employers actively helping them save money and being committed to their financial well-being, it helps foster a positive company culture. Happy employees are more likely to return improved job performance, which will lead to increased productivity.

Long-Term Commitment - Employees will stay with an employer who invests in their financial security. By offering an electric car salary sacrifice scheme, you help employees decrease their tax payments and contribute to their financial health.

Eco-Friendly Reputation - An electric car salary sacrifice scheme can help bolster an eco-friendly image for your company. It will help attract individuals who want to work for an environmentally conscious company, and it will look great to customers.

Competitive Edge - In a competitive job market, offering salary sacrifice schemes can set your organisation apart from the rest and attract industry-leading talent. This will help strengthen your business and help it to grow.
Maintenance and Warranty Considerations
Maintenance Costs
Maintenance is an optional extra that you can include with your electric car lease deal. For a fixed monthly price, you can add a vehicle maintenance package that includes all scheduled services, replacement tyres, MOT, and mechanical repairs from fair wear and tear like your battery.
VAT is also 100% recoverable on the maintenance element on your contract if your business is VAT registered.
For more information on vehicle maintenance, check out our Vehicle Maintenance guide or our Electric Car Maintenance explainer.
Warranty Coverage
Your salary sacrifice electric car lease deal will come with the standard manufacturer's warranty. A manufacturer warranty covers the costs of parts and labour to fix certain mechanical or electrical faults for an agreed period or length of miles.
The standard manufacturer warranty is three years/60,000 miles.
Warranty varies depending on the manufacturer, so it's essential you do your research before agreeing to a lease deal to ensure you've got a warranty that fits your needs.
Typically covered under warranty are the engine, electrics, gearbox, steering, transmission, suspension, and fuel/ignition systems. Your electric battery should also be covered, but double-check to be sure.
For more information on warranty, check out our comprehensive guide What is Covered by a Car Manufacturer Warranty.
If you're looking for an electric lease vehicle, check out our range of electric lease deals from manufacturers such as Tesla to Polestar.
Guide Information