The best SUVs for driving in the UK
By Fergus
29th July 2022
When it comes to SUVs, people often think they are aimed at busy families and vehicle enthusiasts who lead active lifestyles. However, SUVs are one of the most popular car body types as they are known for looking great, being simple to operate, and having high riding positions, making daily logistics manageable.
Historically, SUVs and their tougher all-wheel drive 4x4 counterparts weren't that efficient and were known for being thirsty for fuel. However, modern SUVs are far more economical, whether they have four-wheel drive or not, with vehicle MPGs that rival the most virtuous hatchbacks.

SUVs also have a great reputation for safety earning excellent ratings in the Euro NCAP safety tests. This is because usually SUVs are packed with technology to assist drivers in watching for blind spots, assistance when parking in tight places and strong mobile signal into the vehicle to keep passengers entertained on long journeys.
To help make choosing your next lease SUV easier, car leasing specialists, Nationwide Vehicle Contracts, has put together a comprehensive guide that explains everything you need to know about SUVs and showcases some of the best for driving in the UK.
This guide covers:
The term 'SUV' is used in the automotive industry and stands for Sports Utility Vehicle. It refers to a class of vehicle that sits high off the ground, frequently with four-wheel drive and rugged styling. However, there is no universally recognised definition of an SUV, and usage differs from country to country.
The term SUV originated in America. It was initially used to describe large, roomy vehicles that could travel off-road and over rugged terrains, typically aimed at drivers with active lifestyles who participate in activities such as mountain biking and canoeing.
SUV is now used to describe a broader range of cars, some of which are small, like the Ford EcoSport, some of which are large, like the Range Rover. Others, like the Porsche Cayenne, even handle like sports cars. Most SUVs, however, make for excellent family lease cars, perfect for carrying your canine companion, the school run when tackling wintery conditions, and long-distance motorway cruising.
SUVs are a very popular choice of car thanks to their capability and safety features onboard. However, if you want to get the most out of an SUV, the following features are most important:
Practicality
Safety
Fuel efficiency
Robustness
Towing capabilities
Nowadays, most SUVs are more road-focused, as motorists would spend only a fraction of their time using their SUV's off-road capability. As a result, manufacturers created the crossover, which combines the most popular aspects of an SUV with those of a smaller car.
Due to how practical SUVs are, they are also a very popular leasing option for dog owners as there is plenty of space in the rear. Many SUVs come with optional pet packages, including cages for transporting. Check out our Best Dog-Friendly Cars guide, based on space, interior features and optional extras to keep your pet safe.
What is the best SUV to buy in the UK?
Below, we have listed what we think are two of the best SUVs to drive in the UK based on the ability to cope with the school run as well as tackling wintery conditions, mildly rugged terrain, trips to the tip, towing duties, and long-distance motorway cruising.
The best SUVs for 2022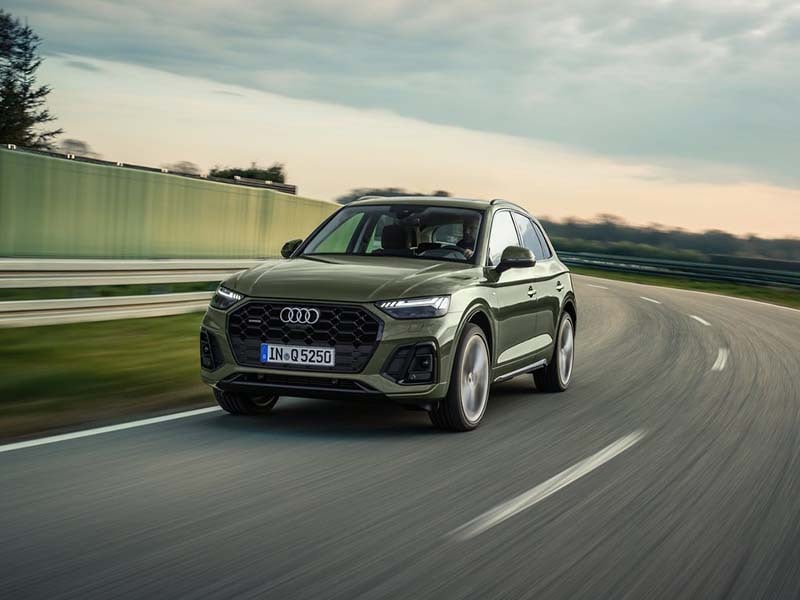 Audi Q5 Estate
It's hard to find flaws in the Audi Q5 Estate as it's an excellent all-round SUV that's perfect for drivers looking for practicality and style. Despite being a pricey option with an extensive list of extras, the Q5 is quiet, practical, and desirable, with exceptional driving refinement and material finish. A swooping roofed Q5 Sportback version is also available if you prefer your SUVs with a little more style and less functionality.
As for practicality, inside the Q5, there's plenty of room for all passengers to ride comfortably. The 550-litre boot increases to 1,550 litres with the rear seats folded completely flat. In the boot are a couple of hanging hooks at the side and a luggage net that does a decent job of keeping things secure on twisty roads.
When put through rigorous testing, the Q5 received the highest possible five-star Euro NCAP certification due to its standard safety features, such as Audi's Pre-sense city system, which can start emergency brakes if necessary and alerts the driver of a potential collision. The Q5 also recently received efficiency-boosted mild-hybrid engine variants and remains a refined, comfortable, assertive-performing, easy-driving family car.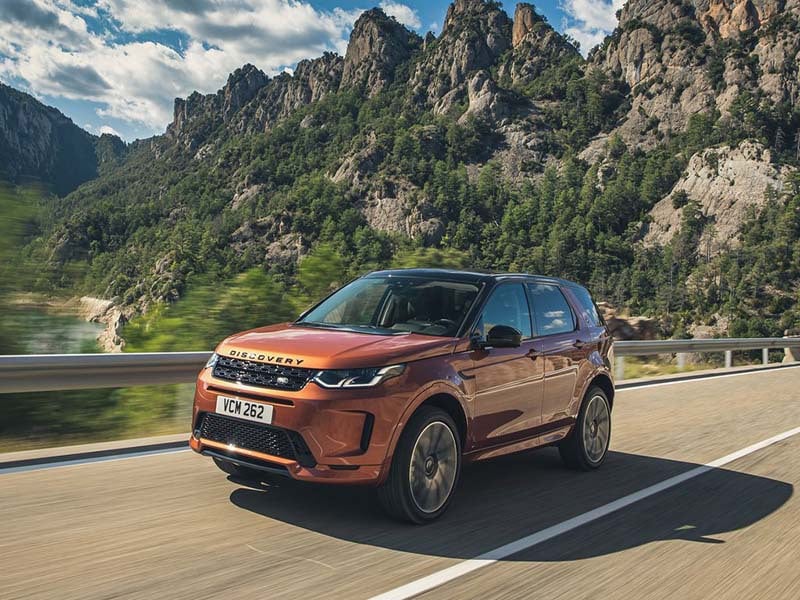 Land Rover Discovery Sport
The Land Rover Discovery Sport is renowned for its SUV capability, comfort, and attraction. It handles neatly and has a higher riding position than many of its rivals, offering better visibility and 4x4 capability while still having impressive handling.
Inside the Discovery Sport, the interior has a premium appeal, fitted with Land Rover's latest Pivi infotainment set-up. There's plenty of space inside, offering the choice of seven seats for those who need them. The 981-litre boot is excellent for luggage, and if you need even more rear space, the boot can expand to 1,698 litres with all five rear chairs down.
The Discovery Sport was awarded the highest possible five-star Euro NCAP due to its excellent standard safety kit, including its Terrain Response system settings which help the SUV in inclement weather. Petrol and diesel engines are also now also complemented by 48V mild-hybrid architecture to increase fuel efficiency, having a usefully long electric-only range.
What is the most reliable SUV in the UK?
Below we have listed two examples of the most reliable SUVs in the UK based on how well vehicles have aged and the likelihood that problems and repairs could inconvenience an owner.
The most reliable SUVs for 2022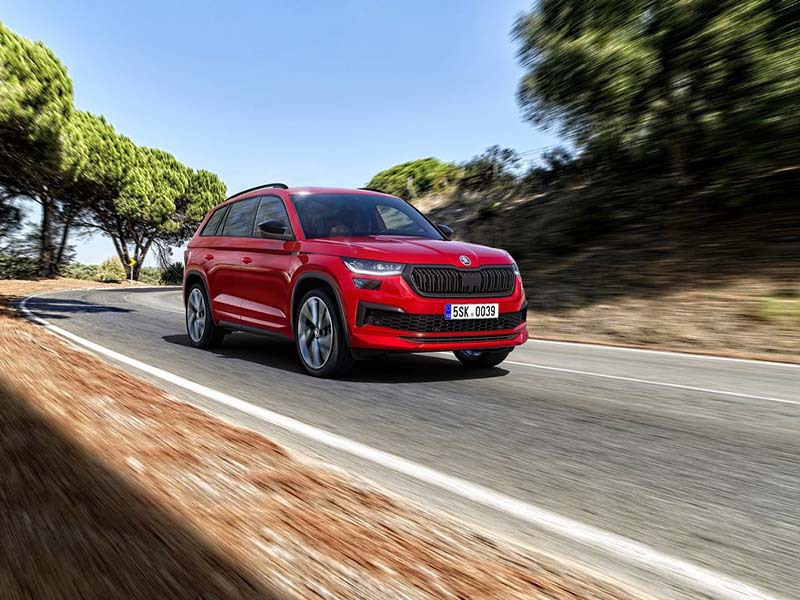 Skoda Kodiaq
One of the most reliable SUVs in the UK at the moment is the Skoda Kodiaq. The Kodiaq is the largest car the Czech manufacturer makes, offering plenty of room inside. According to drivers, the Skoda Kodiaq is trustworthy.
If you are after a reliable large SUV, the Kodiaq is what you should be after, offering a great blend of practicality and value for money. All models are equipped with dual-zone climate control, digital dials, an eight-inch touchscreen and a reversing camera, ideal for carrying the whole family.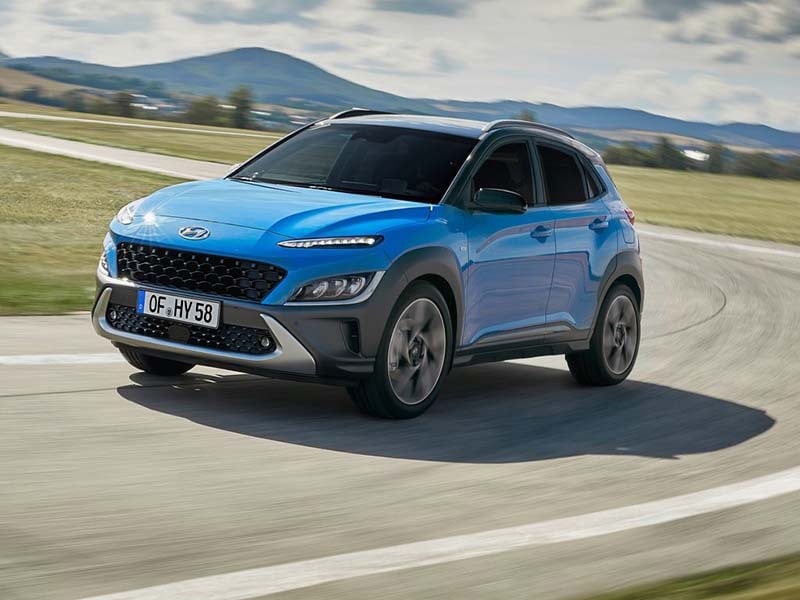 Hyundai Kona
Another reliable SUV in the UK is the Hyundai Kona. Few owners had issues with the SUV, with a small number of issues regarding the car's electrical systems, but there were very few other mechanical gremlins to worry about.
The Kona is undoubtedly a head-turner in terms of appearance and customer satisfaction, but it is not the most thrilling vehicle to drive in its class. Nevertheless, it is a highly polished and comfortable SUV with a full complement of equipment. Plus, like all Hyundais, the Kona comes with a five-year warranty, however, with its reputation, you shouldn't need it much.
What is the most popular SUV in the UK?
SUVs are incredibly popular for their taller ride height, spacious cabin, and driving capabilities, but they come in all shapes and styling, so it's all down to personal preference. Below we have listed two of the most popular SUVs in the UK.
The most popular SUVs for 2022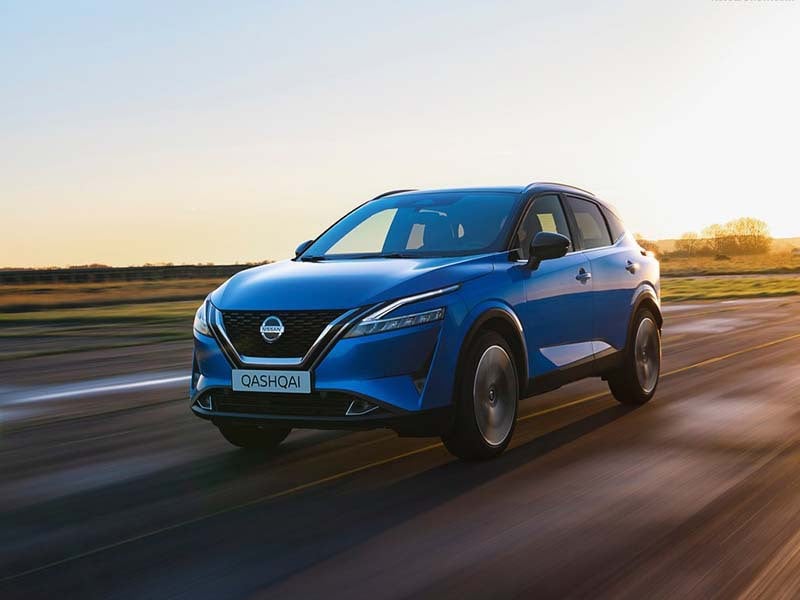 Nissan Qashqai
The Nissan Qashqai has always been one of Britain's best-selling cars and one of the most popular SUVs in the UK since it first entered the market. One reason for this is that the Qashqai offers great value for money, meaning you can get a great trim for a great price and can take advantage of all the features it offers.
The Qashqai is popular with families for its impressive five-star safety rating from industry body Euro NCAP. This score was graded for its comprehensive standard kit, Nissan's Intelligent Mobility tech that includes a blind spot warning system, a rear cross traffic alert, and an automatic emergency braking system.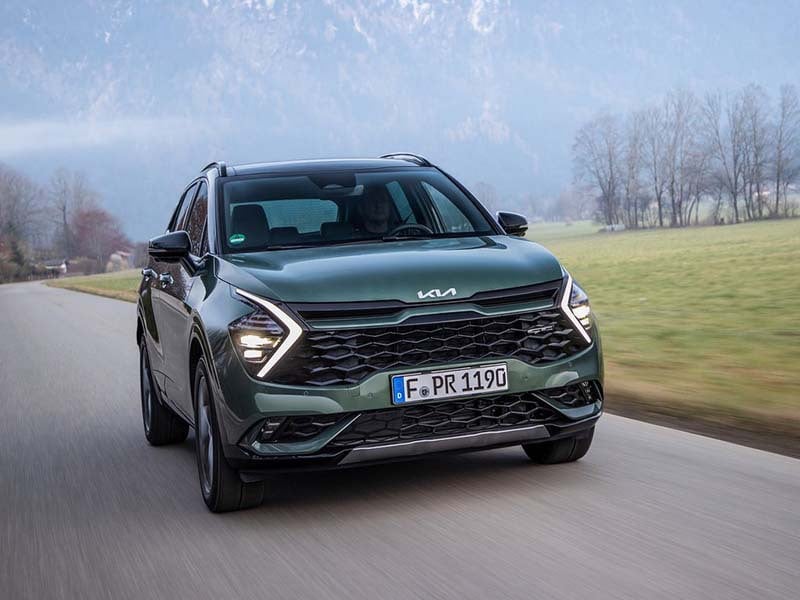 Kia Sportage
Another popular SUV in the UK is the Kia Sportage, a comfortable, family-friendly, and great all-round SUV. The sharp, modern style of the Sportage makes it a very popular choice as it stands out from its very familiar-looking rivals. It's great inside, with plenty of passenger room, big boot space, an impressive infotainment system and a choice of efficient hybrid engines.
The Kia Sportage was awarded a top five-star safety score from Euro NCAP for its excellent standard safety kit. The kit includes cruise control, front and rear parking sensors, a rear-view camera, and various camera and radar-based systems designed to help prevent an accident.
What is the best value SUV in the UK?
The most expensive option isn't always the best for SUVs, as some low to mid-valued options have excellent trims and features for a great price. The best value SUVs are those with reliability, practicality, and the driver's preferences. Listed below are two of the best-value SUVs on sale in the UK right now.
The best value SUVs for 2022
Skoda Kodiaq
If you're looking for a practical, comfortable, good-value SUV, the Skoda Kodiaq is hard to beat. Few can match the all-round performance of the Kodiaq with strengths in all the key areas.
The Kodiaq has a true SUV presence with its angular stance, prominent grille and clamshell bonnet. Its size means it offers plenty of room inside, and the interior is solidly built with some premium-feeling materials used throughout the cabin. As for boot space, the Kodiaq can hold 835 litres, increasing to 2,065 litres with the rear seats folded, offering a cavernous load space.
The Kodiaq is remarkably agile despite having huge dimensions and offers respectable efficiency for its size. It uses the VW Group's MQB platform, which concentrates on weight saving in whichever guise it's used, meaning the Kodiaq is more nimble than many of its rivals.
It's also no surprise that the Kodiaq received a five-star Euro NCAP safety rating. It is equipped with seven airbags as standard across the entire range and autonomous braking with a pedestrian monitor and multi-collision brake to stop secondary impacts after a catastrophe.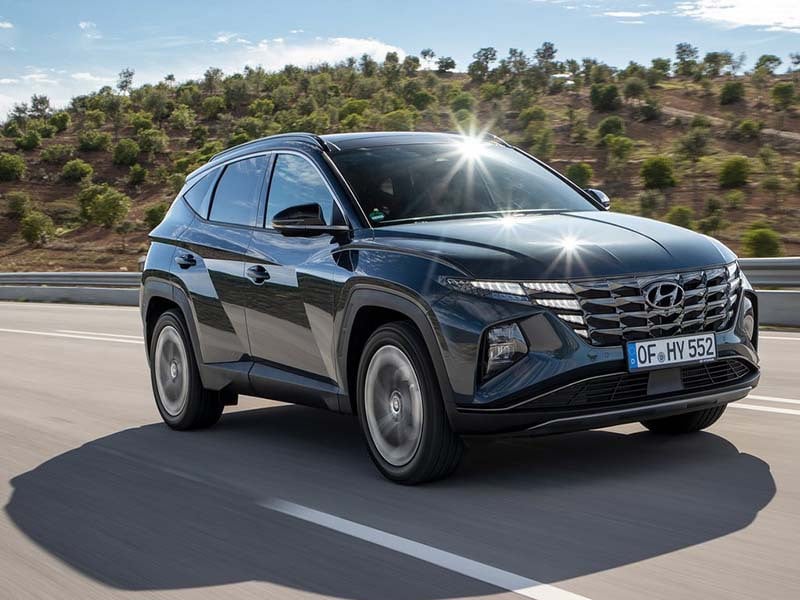 Hyundai Tucson
The Hyundai Tucson is an excellent lease option for someone looking for one of the best-value SUVs in the UK. It offers practicality, great efficiency-boosting hybrid powertrains, and a high level of standard equipment.
The Tucson has a sporty appearance for a great valued SUV with its huge cascading grille and front quarter panel strakes, making it look similar to premium SUVs such as the Mercedes EQC. Inside the Tucson, you're met with a great-looking modern interior with abundant soft-touch and good-quality materials. Plus, thanks to plenty of adjustments in both the seat and steering wheel, it's easy for the driver and all passengers to ride comfortably.
Boot space is also impressive in the Tucson, offering 620 litres, around 35 litres more than you'll find in rivals such as the Toyota RAV4. However, it's worth remembering that the plug-in hybrid version has a reduced load space of 558 litres. EuroNCAP awarded the Hyundai Tucson a full five-star rating when it crash-tested the car, meaning it's an ideal option for families with its standard safety kit. However, you'll need to upgrade to Premium or Ultimate trim to benefit from the full suite of active systems.
Guide Information