Cheapest Family Cars To Insure

By Alex
3rd January 2023
A good family car can effectively be broken down into three categories: practical, reliable, and affordable. This can be challenging to achieve, as many of the cars that fit the bill often come at an additional cost, increasing insurance premiums.
With the cost-of-living crisis, families are looking for ways to reduce their overheads, and car insurance is not excluded. Insurance costs are determined by what insurance group the car is ranked in. Groups range from 1-50, with 1 being the cheapest and 50 being the most expensive.

Before you buy or lease a family car, you must know how much insurance will set you back. Here at Nationwide Vehicle Contracts, we've made the process easier by compiling a guide listing the cheapest family cars to insure.
What factors influence car insurance costs?
Before we get into the cars, it's crucial that you understand the factors that influence car insurance prices. It depends on several factors, including:
The driving history and 'insurability' of the primary policy holder and/or named driver. This includes any no-claims history, the length of time driving, the age of the driver, the profession of the driver and their postcode
What can be considered a 'family car' (i.e. the size of the family, the age of the family, and the actual requirements of the family)
What type of car it is and its' value, power and desirability to thieves
You will have your idea of what you want and the budget you can afford, but to help you out even further, we've scanned the wide world of insurance and come up with some suggestions.
As this guide is focused on family cars, the criteria to be included is five doors and a boot space of at least 300 litres.
NOTE: The insurance groups provided are for the car's newest model. Older versions may differ in insurance groups.
Cheapest family cars to insure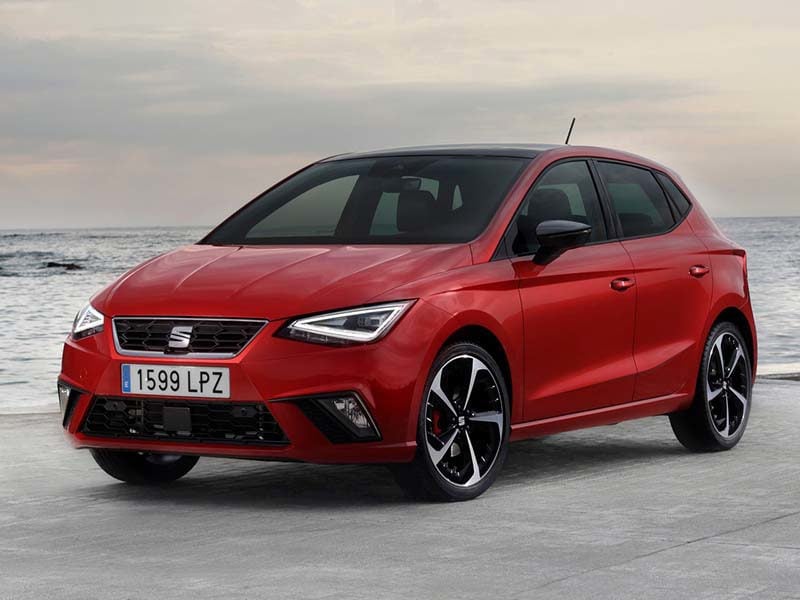 1

.
SEAT Ibiza
Kicking off the list is the Seat Ibiza Hatchback, which sits in insurance group 3. You can expect to pay around £607 per year for the cheapest model.
It's not a powerful car, with the entry-level engine being a 1.0-litre MPI 80, only amassing 79bph. If you want more power, you can choose a better engine, which will increase insurance costs. Regardless, the Ibiza is extremely fuel efficient and gets a combined 53.6mpg.
Although it's the smallest car on this list, interior space isn't compromised. There's enough space in the front for two adults over 6 feet tall, and there's a good amount of legroom in the back for children and teenagers.
Insurance group 3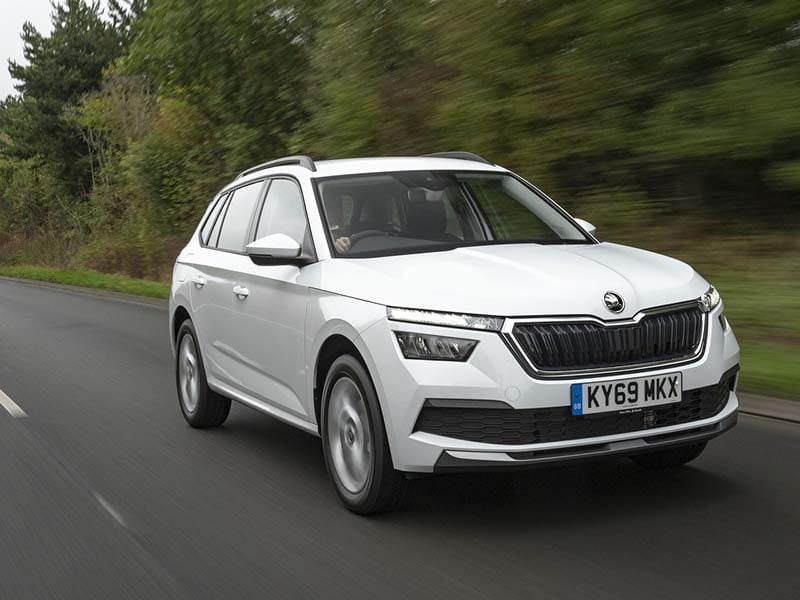 2

.
Skoda Kamiq
The Skoda Kamiq is a good choice for a family car; it's extremely practical and is affordable to insure. The average cost for car insurance in group 8 is £700, which is good considering the size of the Skoda Kamiq.
Once inside, the Kamiq will fit the needs of the family. There's plenty of room in the front and back, and it has a massive boot space that can fit seven carry-on suitcases.
The entry-level engine is a 1.0-litre TSI 95, which can achieve a top speed of 117mph but needs seriously revving to get it up to motorway speed.
Insurance group 8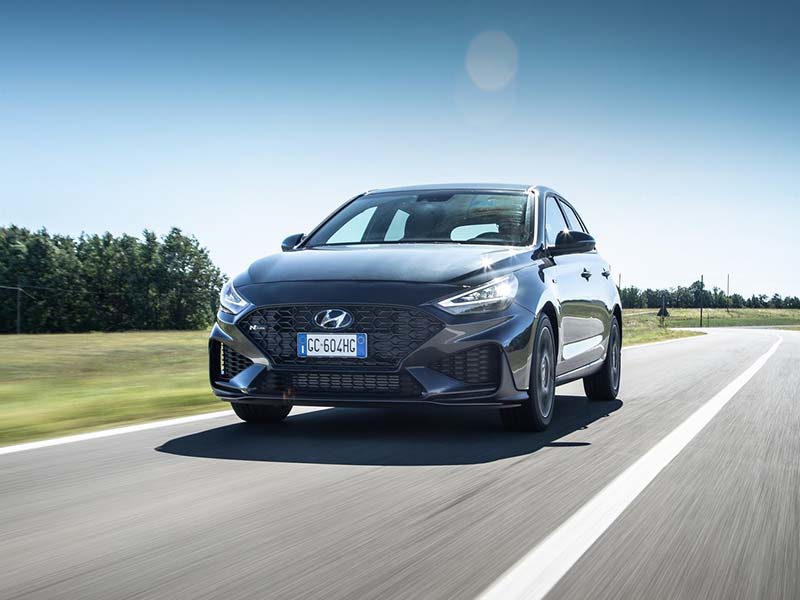 3

.
Hyundai i30 Hatchback
The Hyundai i30 is a stylish family hatchback with a good range of standard equipment. It sits in insurance group 10, which will set you back £720 per year.
The 1.0-litre petrol engine can get the i30 up to motorway speeds comfortably, but if you're planning on driving with a full load, the more powerful 1.5-litre would be more suited.
In terms of practicality, the i30 is what you'd expect from a family hatchback. There's a decent amount of room throughout and a good boot space of 395 litres.
Insurance group 10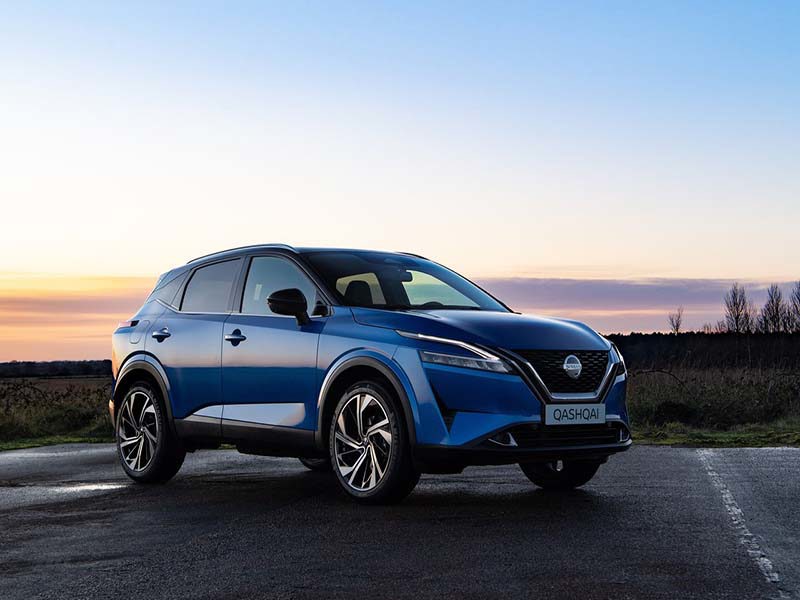 4

.
Nissan Qashqai
The Nissan Qashqai was introduced to the world in 2006 and has been a crucial factor in the increased popularity of the family SUV. One of the reasons for this is because its affordable, with the new model sitting in insurance group 11, costing the driver an average of £731 a year.
Under the bonnet, there's a choice of two 1.3 DIG-T petrol engines and an ePower model. The latter is quite unique, using a petrol engine as a generator for the electric motor. This allows customers to dip their toes into electric vehicles.
Moving inside, the Qashqai's interior is smart and well-built, allowing it to compete with some of its more expensive rivals.
Insurance group 11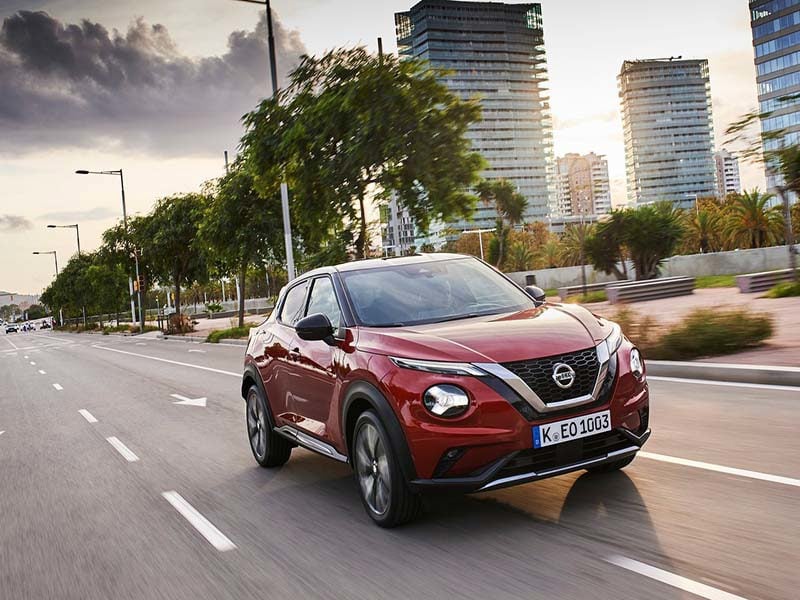 5

.
Nissan Juke
There's a reason why the Nissan Juke has been one of the most popular cars over the last few years; it's cool, practical, and affordable. It sits into car insurance group 12, costing the driver an average of £743 a year.
The entry-level 1.0-litre petrol engine gathers 112bhp, which is good enough for family cruising. The other option is a superior 1.6-litre hybrid engine, which comes at an additional cost to your insurance.
There's nothing fancy about the interior of the entry-level Juke in terms of technology. Leg and headroom are generous throughout, and the boot is big enough to fit luggage for a weeks holiday. Practicality is where it shines the brightest.
Insurance group 12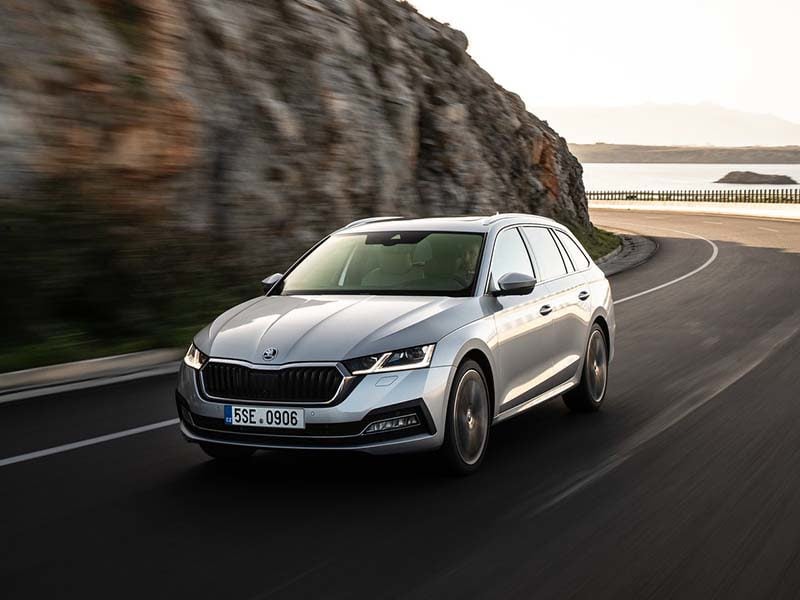 6

.
Skoda Octavia Estate
The Skoda Octavia Estate is one of the best family cars about, combining practicality with a comfortable drive. Its entry-level model sits in insurance group 12, which will cost the driver around £743 a year.
One of the standout features of the Octavia Estate is its boot size, a whopping 640 litres with a range of hooks and straps for the family's convenience. This is mirrored in the car, where there's ample room for a family of five adults.
On the road, performance is also good, with plenty of grip and accurate steering. The entry-level engine is a 1.0 litre unit with 109bhp, it won't blow you away with its performance, but it will be a dependable companion.
Insurance group 12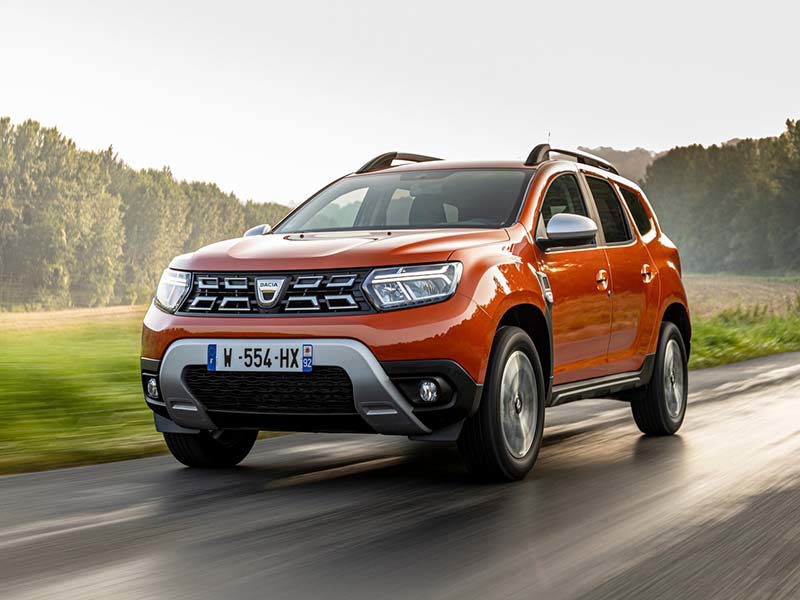 7

.
Dacia Duster
As expected, Romanian manufacturer Dacia features a couple of times on this list. The first entry is the Dacia Duster, which is in insurance group 13. For a car in this group, annual insurance will cost around £756.
Its high roof means there's a generous amount of headroom, whilst in the back, there is enough room for three adults. Its low-riding seats mean that parents don't have to bend that far down to help youngsters get in and out. It also has exceptional boot space with 445 litres.
Insurance group 13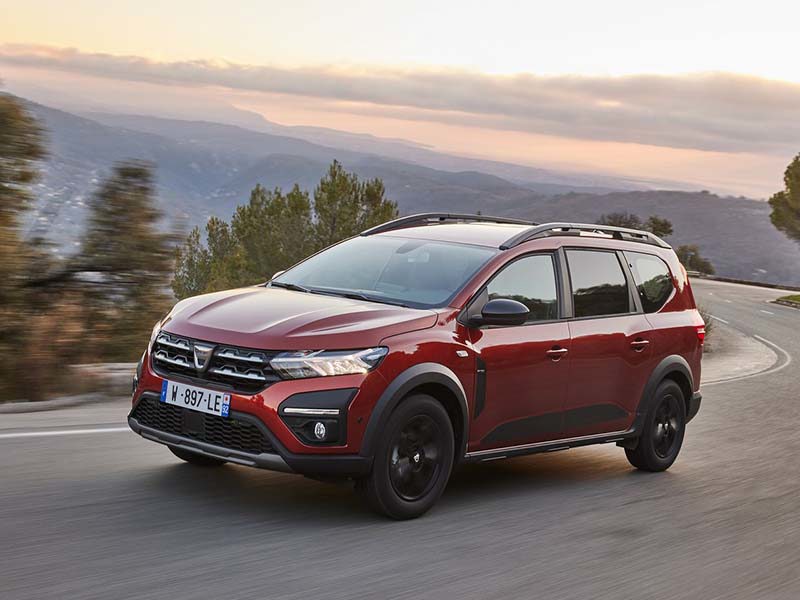 8

.
Dacia Jogger
The Dacia Jogger is an affordable option for a big family, sitting in insurance group 13 and costing around £756 a year.
One of the cheapest seven-seaters on the market, the Dacia Jogger is perfect for families who are on a budget and want to reduce insurance overheads. The one engine available is a 1.0-litre, three-cylinder petrol engine, which isn't quick but can get off the line sharp enough at a junction.
Essential to a big family, the Dacia Jogger is particularly economical when it comes to fuel consumption, with the manufacturer claiming it can achieve 47.9 miles to the gallon.
Insurance group 13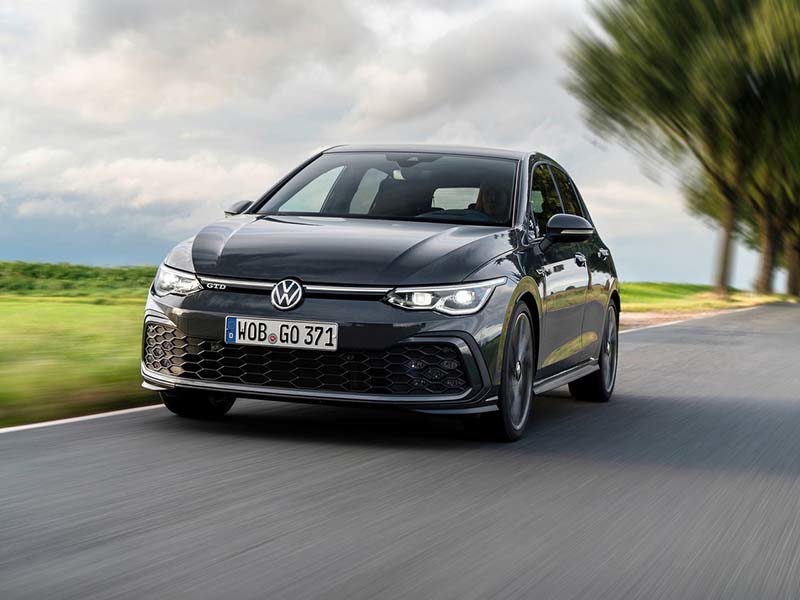 9

.
Volkswagen Golf Hatchback
The Volkswagen Golf has become a staple part of motoring in the 21st century. It's iconic, affordable, and just an all-round great car to drive. It's no surprise that the Golf was Europe's most popular new car in 2021, with over 200,000 new registrations (JATO Dynamics).
Although it is on the small side for a family car, the Golf is one of the cheapest cars around to insure. For the Life model with its basic turbocharged 1.0-litre engine, the Golf fits into insurance group 14. Even if you want a more powerful engine, the Golf doesn't exceed group 24, making it a respectable and affordable companion.
Insurance group 14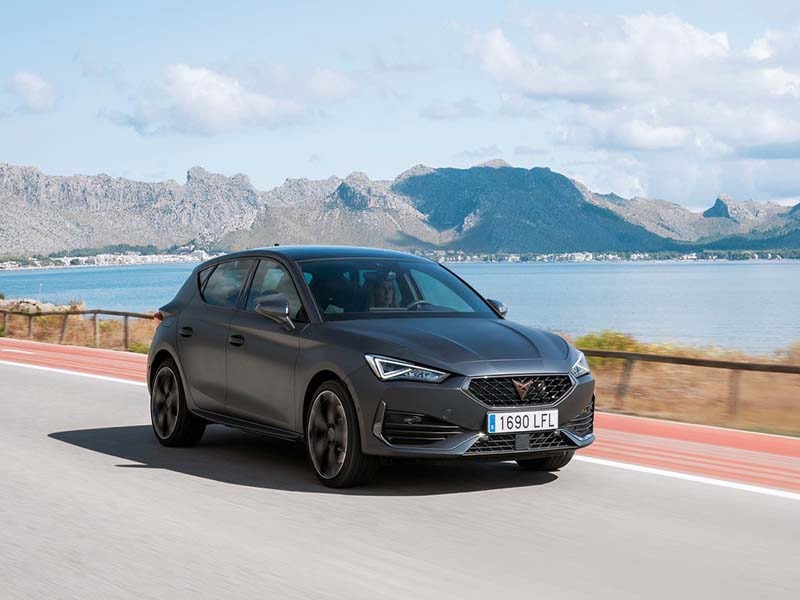 10

.
SEAT Leon Hatchback
Although the most expensive on this list, comparative to other cars in its class, the Seat Leon would be an economical choice as a family car. The Leon is ranked in insurance group 15 and will set the driver back £781 a year.
The five-door hatchback is more practical than any of its predecessors. The seats are comfortable, room in the front and back is generous, and there's a good amount of storage for any gadgets or toys that are lying about.
The base-level 1.0-litre petrol engine is good enough if all the family are on board, and it max's out at a top speed of 122mph with a manual gearbox.
Insurance group 15
If you're willing to make a few sacrifices, you can easily reduce your insurance on your family car. The cars above may have less premium materials and less powerful engines than some of the more expensive cars, but they will still be a loyal companion to you and your family.
Whatever your family car requirements, you can find a car to suit your needs and budget at Nationwide Vehicle Contracts. Simply call 0345 811 9595 to speak to one of our car leasing specialists.
Guide Information