The Best Dog-Friendly Cars
By Fergus
3rd January 2023
Dog lovers know that not every car is a sensible choice for carrying canines, so it makes sense to consider your four-legged friend when choosing your new vehicle.
Fortunately, many car manufacturers offer a range of pet-friendly accessories and features to help keep your dog happy on the road.

To help make choosing your next new car lease deal easier, Nationwide Vehicle Contracts list the best cars for carrying your canine companion, based on space, interior features and optional extras designed to keep your pet safe.
Dog-friendly cars that feature in this guide include:
Top 10 Dog-Friendly Cars for 2022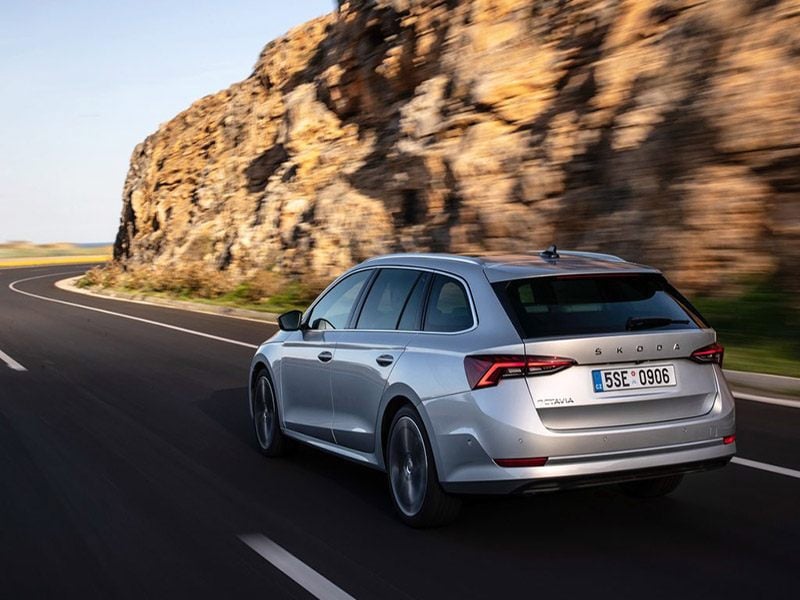 1

.
Skoda Octavia Estate
Top of the list is the Skoda Octavia Estate which won 'Estate Car of the Year' at the 2021 Auto Express New Car Awards. The Octavia Estate makes a great leasing option. It offers lots of features to accommodate your dog and boasts an impressive interior quality to rival premium brands such as the Audi A4 Avant.
The Octavia Estate's refined cabin is capable of whatever your dog throws at it. Inside, the split 60:40 rear seats offer increased flexibility, holding up to 640-litres with the rear seats in place and an impressive 1,700-litres with them folded down.
The Octavia Estate also offers a range of accessories to help keep your dog safe while on the road, including a dog seat belt that can be used in the back seat and paired with a rear seat protective cover, which can help keep your seats clean and scratch-free.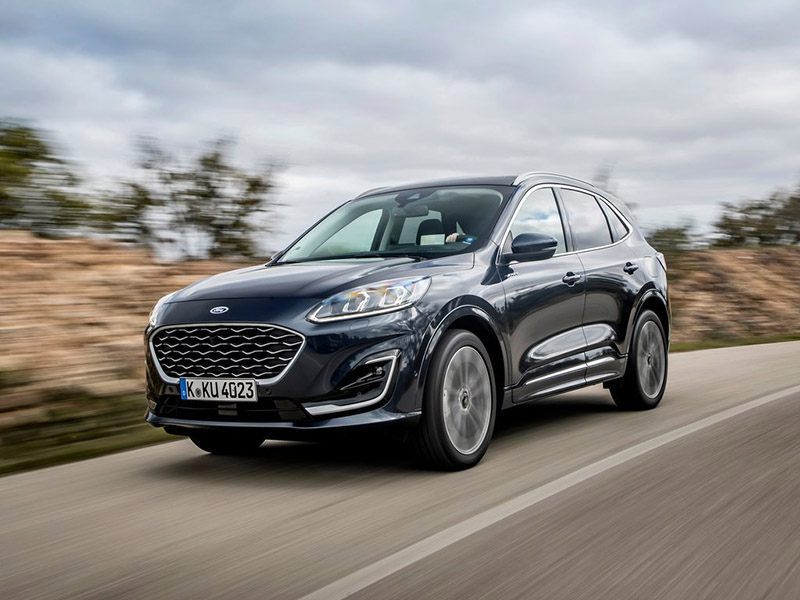 2

.
Ford Kuga
At a whopping 4.5 metres long, the Ford Kuga is big enough to fit in the family, the weekly shop and your four-legged friend, thanks to its spacious and versatile interior.
Inside, the split 60:40 rear seats offer increased flexibility and can hold up to 442-litres with the rear seats in place and an impressive 1,928-litres with them folded down.
In terms of drive quality, the Kuga's suspension has been tweaked for comfort, while its light electric power steering makes it one of the best cars to drive in its class.
What's more, Ford also offers a wide range of pet accessories such as Travall+ dog guards, which are easy to fit and remove, securing your pet safety in the vehicle and allowing the driver and passengers to travel in safety and comfort.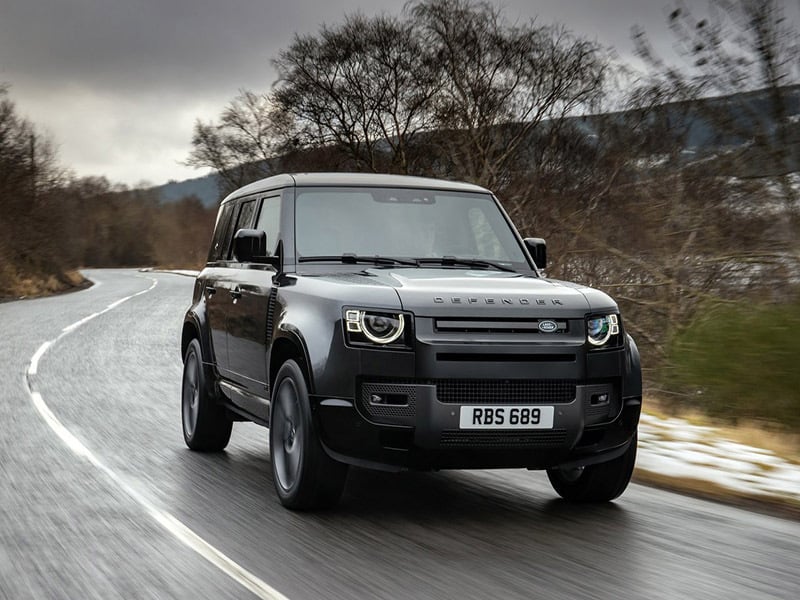 3

.
Land Rover Defender 110
The Land Rover Defender is a perfect blend of luxury, robustness and practicality, which can tackle just about any terrain. The Defender is also one of the most dog-friendly vehicles available, with a selection of bespoke Land Rover pet accessories.
Inside, there's plenty of room for the dog and the family to ride in comfort. The boot can hold up to 231-litres with all three rows of seats in place, 916-litres with two rows upright and 2,233-litres with all but the front seats stowed away.
Land Rover also offer a Pet Loadspace Protection Pack, which adds a quilted boot liner and a partition between the boot and rear seats. A Pet Care and Access Pack includes a ramp and portable shower for your dog. Plus, a Pet Transportation Pack adds a foldable pet carrier, a rubber floor mat and a 'spill-resistant water bowl'.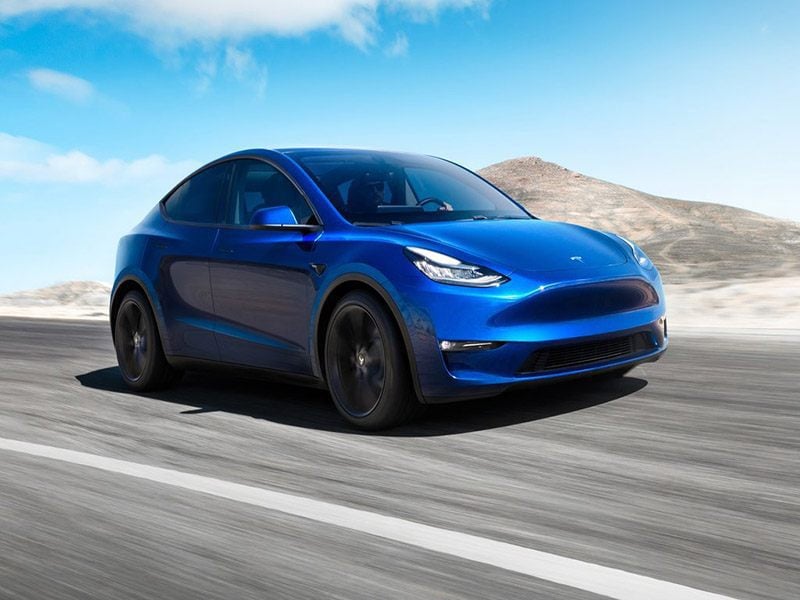 4

.
Tesla Model Y
The Tesla Model Y is a great leasing option for both canine and owner thanks to its SUV practicality and impressive features such as 'Dog Mode'. This feature uses the climate control system to regulate the temperature while telling concerned passers-by that the system is in use and the dog is safe and comfortable.
Inside the Model Y's there's plenty of head and legroom, and all the seats are raised up to give a better view out, ideal for your curious canine. While its boot can hold up to 854-litres, there's also another 117-litres in the 'frunk' perfect for all your dog's
The Tesla Model Y is an excellent all-electric green alternative leasing option perfect for a four-legged friend as your passenger. It comes with a great range, hi-tech software and Tesla's brilliant global charging network.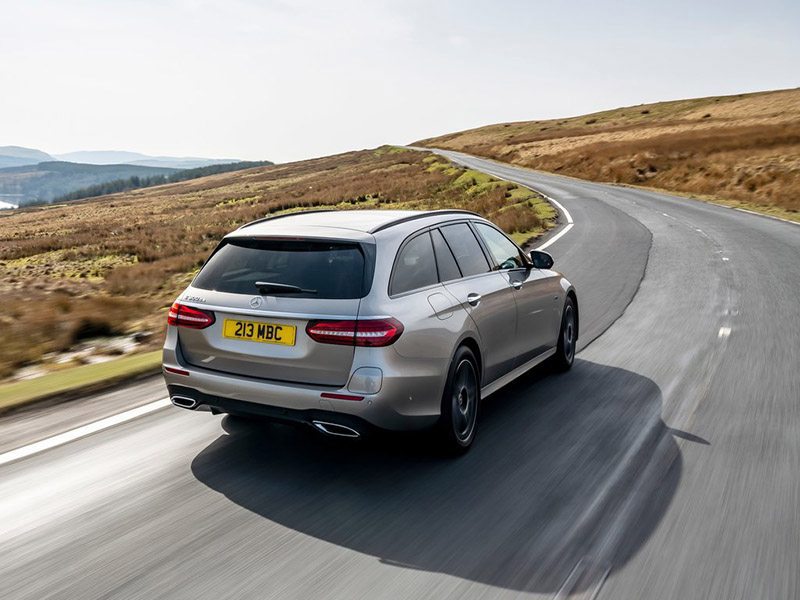 5

.
Mercedes-Benz E-Class Estate
The Mercedes-Benz E-Class Estate is a great leasing option for drivers who want to transport their beloved pet in luxury. The E-Class Estate is perfect on long journeys, providing excellent interior quality, a gentle ride, and quiet for all passengers.
At 640-litres with the rear seats up and 1,820 litres when the seats are folded, the boot is one of the largest you'll find. The E-Class Estate also has a low load lip and a retractable cover that rises as the tailgate opens, making it easier to retrieve items in the boot and allowing a dog to enter and exit the vehicle easily.
In terms of accessories, there's an optional folding sill protective mat to protect your luxurious E-Class interior from dog claws. Once the dogs are out, the automatic boot closes.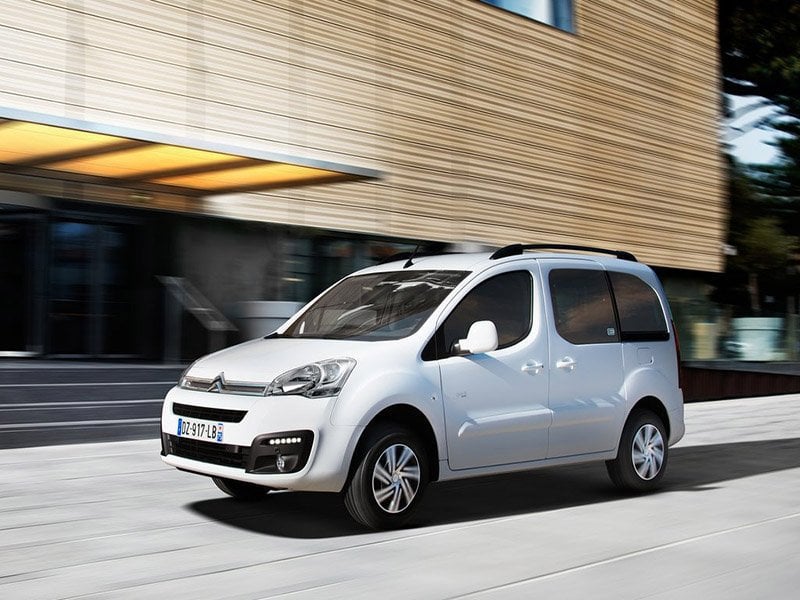 6

.
Citroen e-Berlingo
The Citroen e-Berlingo is an all-electric van-based MPV, which offers plenty of space for larger dogs and their owners. The van-style rear doors mean access is much easier for your canine companion to enter and exit the boot than a traditional SUV.
Inside there's a spacious interior and a boot that can hold up to 775-litres. This increases to a vast 3,500-litres on XL versions with all seats folded down.
The e-Berlingo is powered by a 134bhp electric motor and 50kWh battery pack, giving the MPV a range of 174 miles. As you'd expect, given its size, it won't be challenging the fastest electric cars out there. However, what is lacks in performance, it more than makes up for in space and practicality.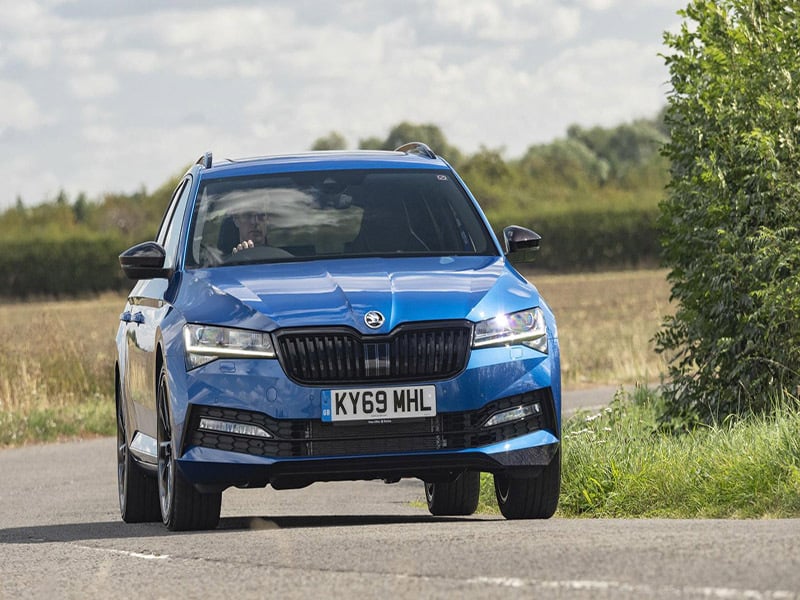 7

.
Skoda Superb Estate
The Skoda Superb Estate is hard to beat when it comes to dog-friendly features. In addition to the enormous 660-litre boot with a low boot floor, the Superb Estate's front passenger seat can also be moved forward to allow items up to 3.3 metres long (such as a dog cage) to be carried.
In terms of drivetrain, the Superb Estate is available in two or four-wheel drive, making it ideal for dog owners who want to take their pet on long winter walks, whatever the weather.
Skoda also offers a wide range of dog safety features, including a dog seatbelt adapter, a backseat hammock, a dog guard, a luggage compartment divider and a protective liner for the boot to help keep your dog safe and happy whilst on the road.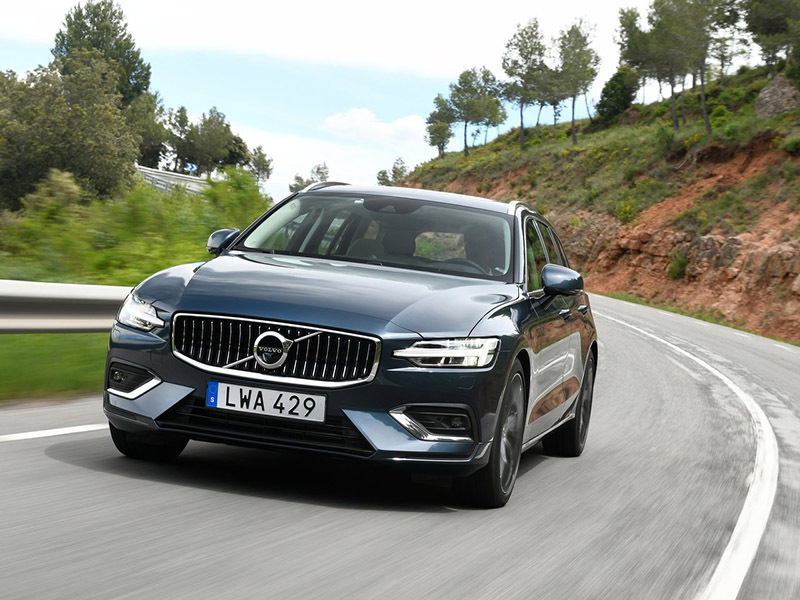 8

.
Volvo V60
Volvo has a reputation for producing roomy estate cars, so it's no surprise that the V60 model has made our list of the best cars for dogs.
While the Volvo V90 is more spacious inside, the V60 has a 529-litre boot that's more versatile thanks to its boxy dimensions, low floor, and completely flat load area. The Volvo V60's box-like boot and low floor mean dogs of all sizes shouldn't have too much difficulty jumping in and out.
Plus, all Volvo V60s come as standard with a 12v power socket in the boot, which is ideal to power a small hoover to vacuum up all the inevitable dog hairs inside of the cargo bay. Volvo also offers a wide range of pet options, including a handy dog guard, a load liner and a dog harness, which help to keep your pooch safely restrained whilst you're on the road.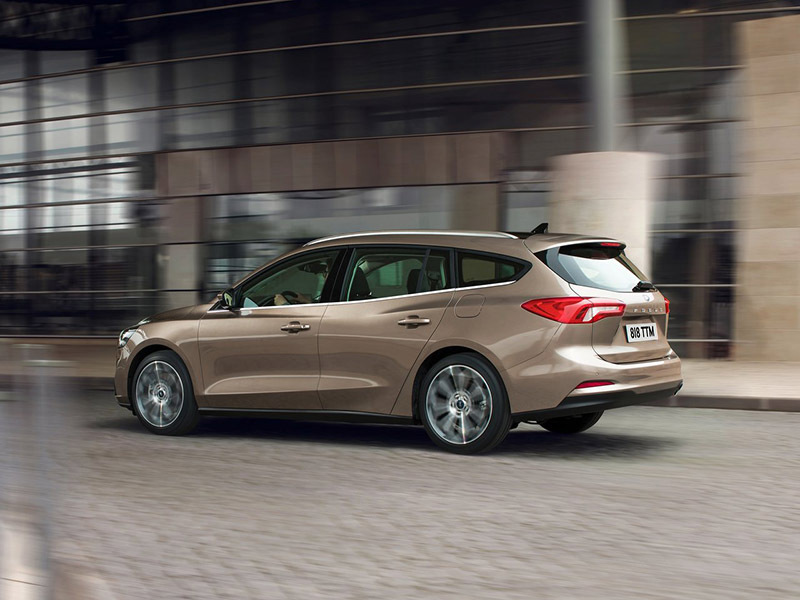 9

.
Ford Focus Estate
The Ford Focus Estate shows that you don't need a large vehicle to keep your dog comfortable on road trips. Inside, it's spacious for all passengers to travel comfortably with practical rear seats that can be easily folded flat.
The Focus Estate has a massive 728-litre boot, increasing to 1,620-litres If you fold the rear seats down. It also comes with useful features such as a hands-free boot and an adjustable load floor, allowing more flexibility when loading bulky items such as dog beds or water bowls.
Overall, the Ford Focus Estate is a fun-driving ideal leasing option if you're looking for a car to carry the dog and the whole family in comfort.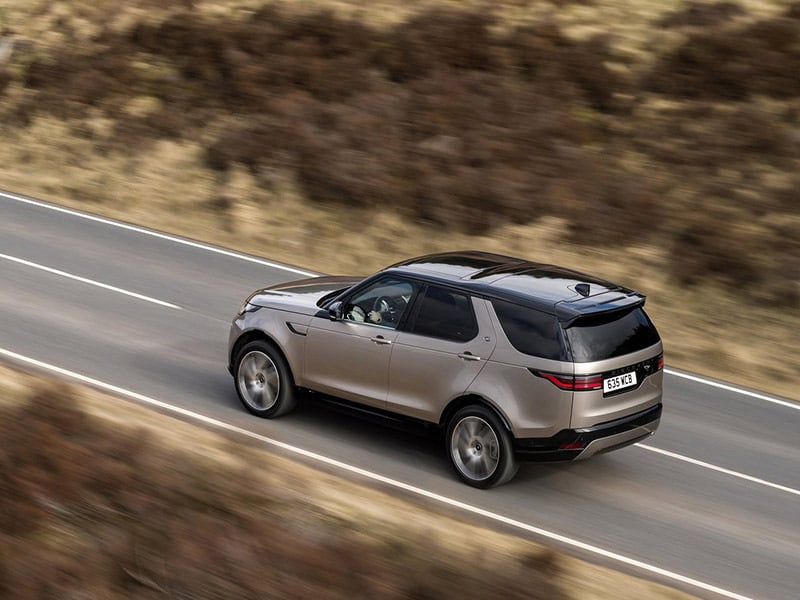 10

.
Land Rover Discovery
Last but certainly not least, is the Land Rover Discovery. This five-seater SUV is 4,956mm in length, has a towing capacity of 3,500kg and has a total interior volume of 1,137 litres so you've got the perfect amount of space to transport your whole family, including your furry friend and all their accessories – such as a dog crate.
The Land Rover Discovery has also been designed with clever stowage options and the panoramic roof increases the natural light and spacious feel to the car. Plus, with Dynamic Stability Control and Electronic Power Assisted Steering technology as standard you'll be pushed to find a better driving experience.
Want to know more about leasing a dog-friendly car?
If you are considering a new lease car capable of carrying your four-legged friend, call Nationwide Vehicle Contracts on 0345 811 9595 for helpful advice on the best car for you.
Alternatively, why not visit our Family Motoring Guides section for handy guides on including advice on Travelling Safely with Pets.
Guide Information