Top Car Infotainment Systems

By Donna
3rd May 2023
When you're undertaking road trips and other long journeys, keeping your passengers entertained, and yourself up to date with the latest relevant information can be a major sticking point for those behind the wheel.
Thankfully, as the modern world progresses, so do the in-car infotainment systems available. From booming car sound systems that are perfect whether they're playing metal, hip-hop or classical music to built-in visualisers that could be something out of the Starship Enterprise – the time of infotainment has begun.

But which vehicles are top for their passenger entertainment system and information provision? This guide covers everything you need to know, including:
What is an Infotainment System?
You may have heard the term 'infotainment' in the past – it's an amalgamation of the two words information and entertainment.
It refers to the display or displays that you find in most modern car dashboards, which provide both information and entertainment to those in the vehicle. You can also control several of the car's functions from these displays too.
Typically, touchscreen displays mounted at the front of the vehicle, they are available in varying specifications, often related to the price of the car. More high-end models often have more features as they are able to provide more processing power and applications – but even basic options can provide radio operation, satellite navigation and much more.
All new cars are now fitted with a SIM card following a European Union legislation from 2018 – so expect further connectivity upgrades to come in the world of infotainment in the future.
What Sets Infotainment Systems Apart?
A good infotainment system should provide a few basics to ensure they work well with the rest of the car. Integration with a number of secondary components both quickly and seamlessly is key – the system should work alongside your smartphone, the internet, DAB radio and the car's air-con system at the very least.
They should also make management of the car sound system seamless too – whether you want to control the decibels or manage how much bass your speakers are blasting, it should all be easily done from the car's display.
Displays should have clear screens that are sharp, well lit and visible from everywhere within the vehicle, but also offer a user-friendly experience so that drivers are able to navigate the interface with ease.
The Top Cars for Infotainment Systems
From Hyundai to KIA, there are a number of manufacturers who are prioritising the on-board experience of drivers and passengers as well as the actual driving experience of the vehicle.
But which vehicles set themselves apart in the world of infotainment systems?
Please note many of the specifications mentioned aren't as standard when leasing a car.
Top 5 Cars for Infotainment Systems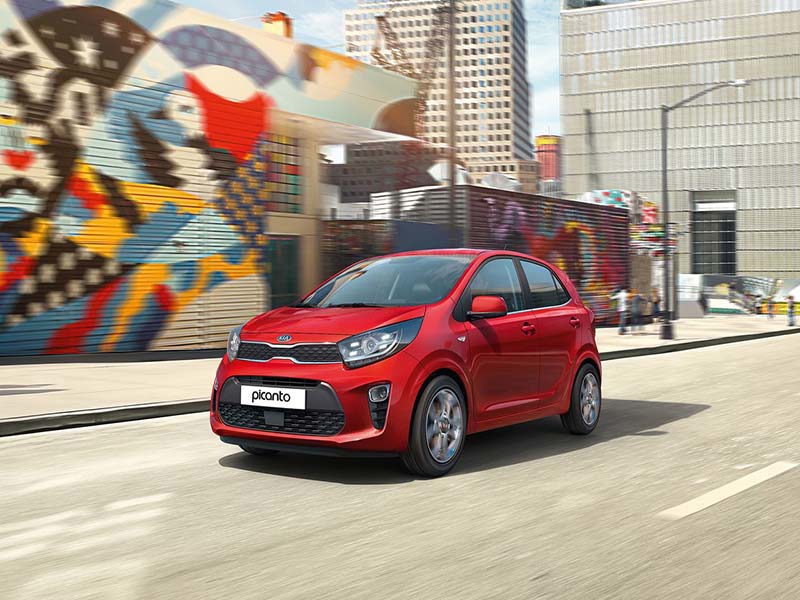 1

.
Kia Picanto
This city car is a popular choice with those looking for a smaller car that offers style, affordability and reliability.
In terms of infotainment, the highest-spec cars offer a six-speaker car sound system connected to an 8-inch display. It offers full feature Apple CarPlay and Android Auto, as well as a built-in sat-nav and a wireless phone charging pad.
With a perfectly positioned display that doesn't distract the driver, the Kia Picanto is possibly the best city car for infotainment displays.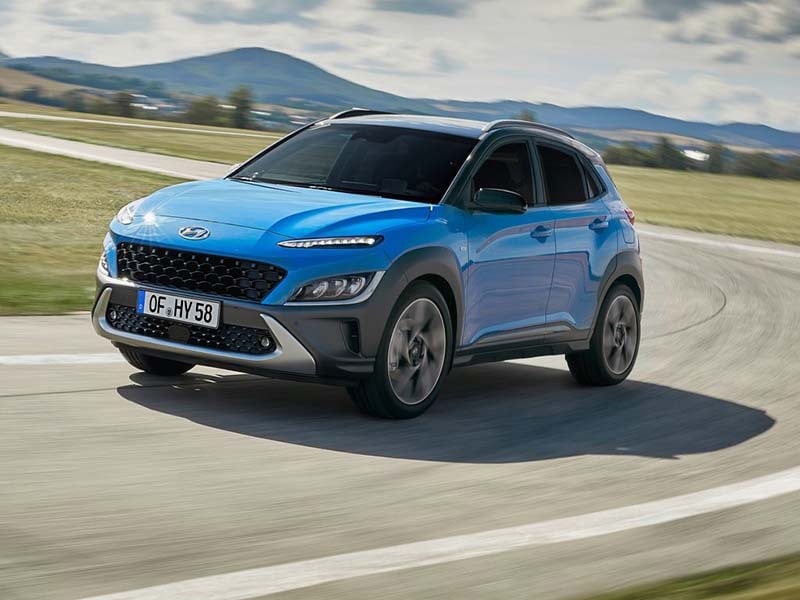 2

.
Hyundai Kona
Looking for a mini crossover SUV with exceptional infotainment utility? Well, look no further than the Hyundai Kona.
With premium versions of the vehicle offering a high-end 10.25-inch touchscreen, an eight-speaker stereo and a head-up display showing information like speed and sat-nav directions into your eye line, the Hyundai Kona is perfect for families.
Standard features also include Bluetooth, USB and Aux plugs for playing music and phone charging and steering-wheel-mounted radio controls.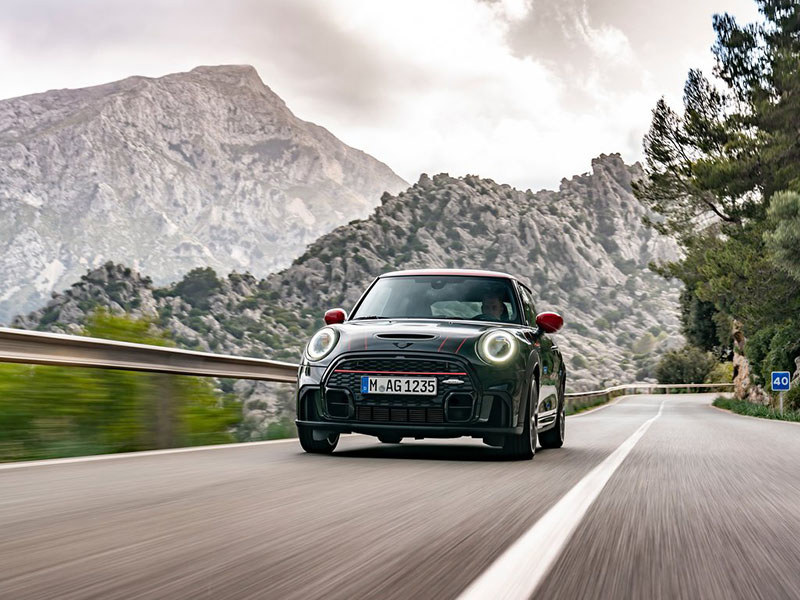 3

.
MINI Hatchback 5 Door
Perfect for families and young drivers alike, the MINI Hatchback is a modern marvel when it comes to onboard infotainment.
Sitting in a prominent circular centre section and encircled by a multi-coloured LED ring is an 8.8-inch display that comes with sat-nav facilities. With climate control functionality and parking sensors, the LED ring will change colour depending on what it is you're doing. On higher-spec versions, you can include a head-up display and a digital driver's display.
You can also feel closer to your MINI than ever by connecting your car and smartphone to the MINI app.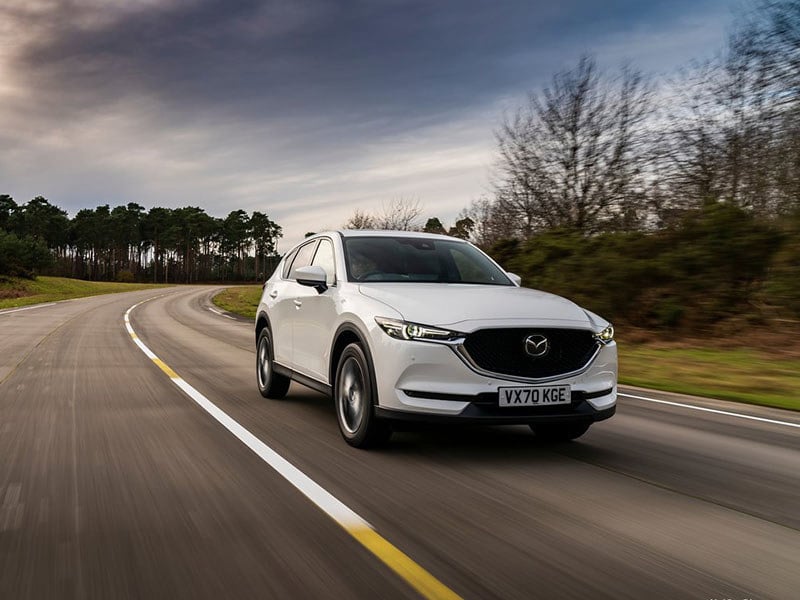 4

.
Mazda CX-5
This second-generation Mazda CX-5 hosts updated styling and a refined drive alongside best-in-class infotainment systems.
Featuring a next-generation 10.25-inch Mazda Connect system which offers faster processing and enhanced image and sound quality, as well as Mazda's enhanced 7th-gen Navigation System. The central display hosts multiple ports for improved functionality, and certain specs can utilise Apple CarPlay and Android Auto.
Available in both manual and automatic, this car is a sure sign of future things to come.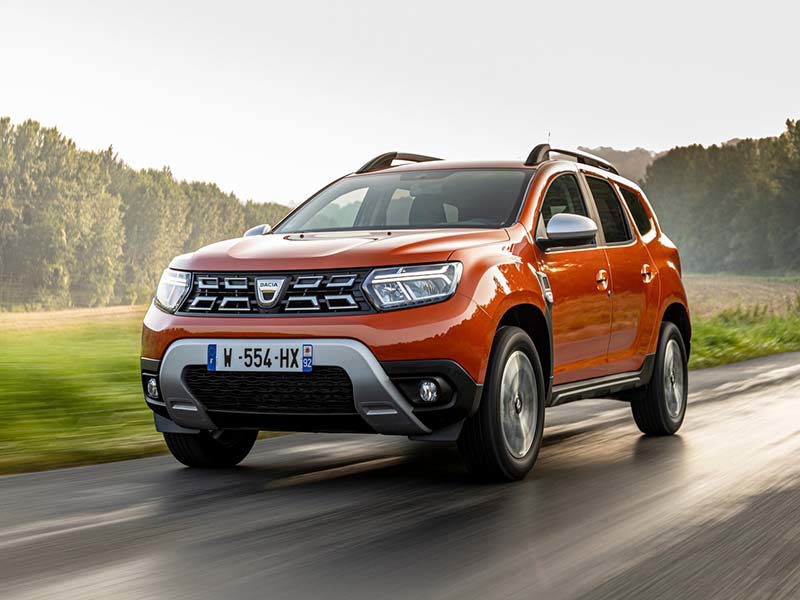 5

.
Dacia Duster
Not only is the refreshed Dacia Duster sharper and sleeker, but it also offers a strong infotainment system that holds up well against its rivals.

Offering an 8-inch onboard screen with an onboard updateable navigation system, great linking functionality for your smartphone, and great media control from music to making calls, the Dacia Duster's functionality is perfect for every kind of driver.
Not only does it offer all of the above, but at a stand-out price too.
Lease an Infotainment Giant Today
If infotainment is what you're all about, then check out some of our amazing car leasing offers today.
Need help with what passenger entertainment system will be available in your lease car? Get in touch with us today to make sure your car moves to your music.
Guide Information