The Best Small Family Cars 2021
By Fergus
13th September 2021
What kind of cars do you think of when you hear the phrase' family cars'? Crossovers? Estates? The people carrier your parents used to drive? Naturally, when you're thinking of having more people in the car, your mind conjures images of larger vehicles.
But, just like families, family cars come in all shapes and sizes. That's why car leasing specialists, Nationwide Vehicle Contracts, has put together this list of the best small family cars to lease in 2021. While some families might need a large vehicle, we wanted to shout about some of the smaller cars that punch above their weight when it comes to being family-friendly.
Whether you want a car that you can easily park in tight town centre parking spaces or are looking to upscale from a two-seater for something a little larger, these small cars are perfect for all the family thanks to their impressive practicality and outstanding safety features.
The top small family cars featured in this article include:
Top 10 Small Family Cars for 2021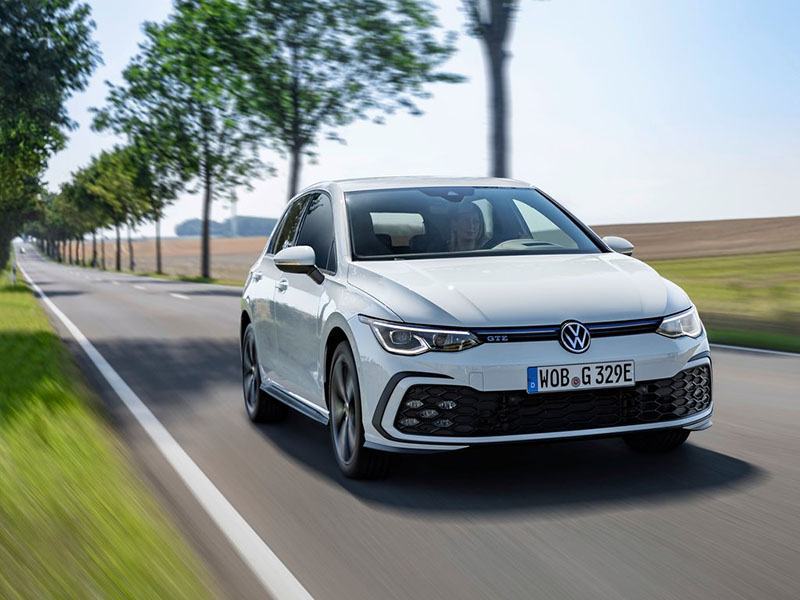 1

.
Volkswagen Golf Hatchback
First up is the Volkswagen Golf Hatchback, VW's award-winning hatchback. Now in its eighth generation, the Golf continues to deliver with its impressive practicality and excellent driving dynamics.
Inside, the Golf's spacious interior boasts plenty of legroom for both driver and passengers, while its 380-litre boot is big enough to fit even the most unwieldy buggy, making it a popular choice for parents with babies and young children.
What's more, the Golf comes equipped with an excellent safety equipment list as standard, gaining a five-star rating in 2020 Euro NCAP safety tests.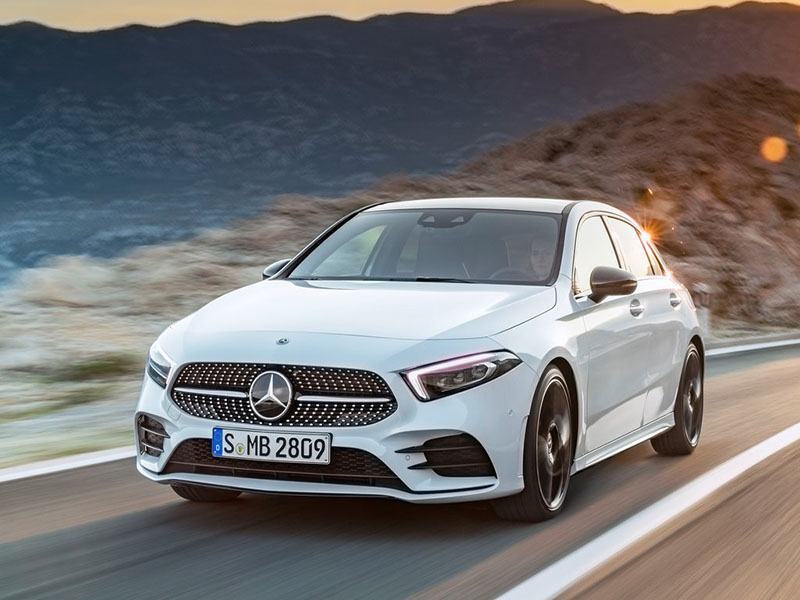 2

.
Mercedes-Benz A-Class Hatchback
If style is at the top of your list, then the Mercedes-Benz A-Class Hatchback is sure to catch your eye, with its striking exterior style and luxurious interior.
But don't let the A Class' good looks fool you, this small family car is also surprisingly practical, with room enough inside for the whole family and a 370-litre squared shape boot to handle all their luggage.
The A-Class also has a great range of safety features, which is why it was awarded a five-star rating from Euro NCAP, and won What Car's Safety Award in 2019.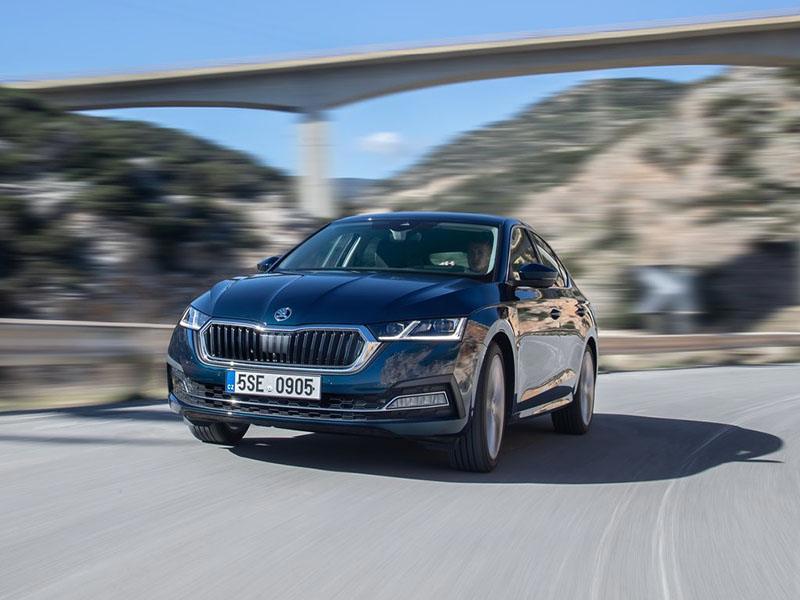 3

.
Skoda Octavia
Next up is the Skoda Octavia. Practical, reliable and relatively cheap to run, the Octavia is Skoda's biggest-selling model worldwide - and it's easy to see why.
Inside, the Octavia's sleek and spacious interior is sure to win you over, with plenty of room for the whole family, as well as lots of storage for all your bits and bobs, including deep door pockets and a lidded cubby between the front seats. At the rear, there's a huge 590-litre boot, perfect for carrying the entire family's luggage.
The Octavia also impresses when it comes to safety, with tiredness recognition and seven airbags offered as standard to help score a maximum five-star rating from Euro NCAP.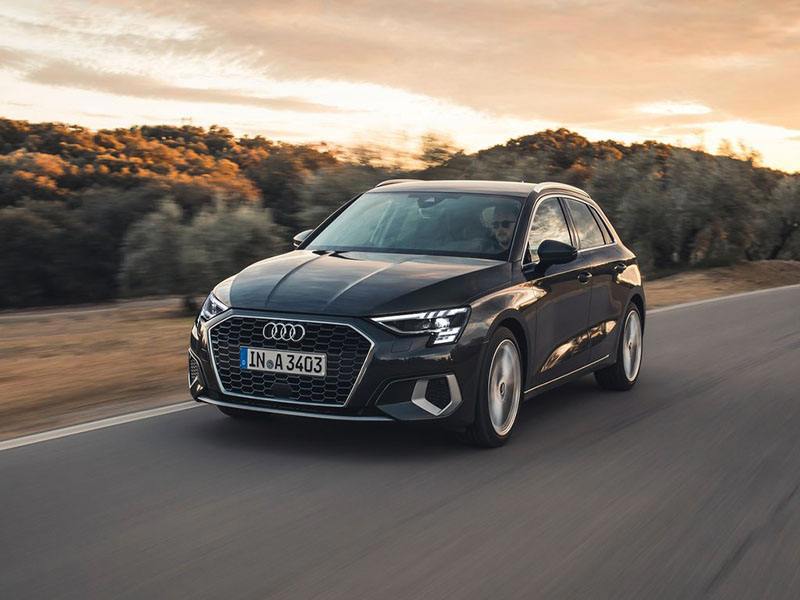 4

.
Audi A3 Sportback
The fourth-generation Audi A3 Sportback continues to be a huge success in the family hatchback market, thanks to its winning combination of safety and style.
Not only is the A3 Sportback great to look at, but its secure handling and impressive safety features help earn this stylish supermini a five-star safety rating from Euro NCAP.
Inside, the A3 Sportback's premium cabin offers enough space to make fitting a child's seat quick and easy. Its 380-litre boot also boasts plenty of loading space for your child's buggy or weekly family shop.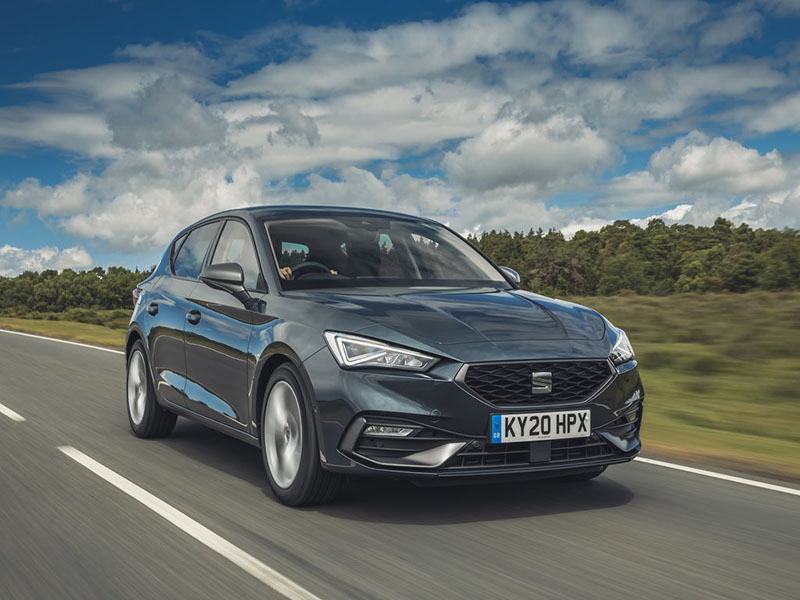 5

.
SEAT Leon Hatchback
The Seat Leon is a popular choice for growing families and young professionals alike, with its pleasing blend of style, comfort and drivability.
Despite its sporty look, the fourth-generation Seat Leon is extremely practical, with a spacious and comfortable cabin offering easy access to the rear seats and a generous 380-litre boot for extra space when you need it.
The Seat Leon also comes with some great safety features as standard, earning a five-star safety rating from Euro NCAP to compete with the Volkswagen Golf and Audi A3 in the small family car sector.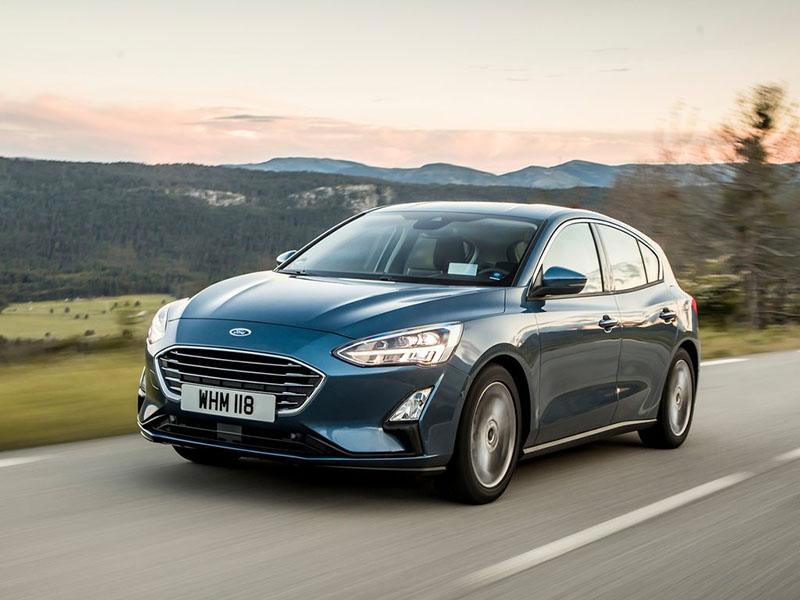 6

.
Ford Focus Hatchback
Spacious, fun to drive and cheap to run, the Ford Focus Hatchback remains one of the best-selling cars in the UK and is an excellent choice for busy family life.
Like many cars in this list, the Focus' superb handling and fantastic safety features helped earn it a five-star NCAP safety rating, giving you peace of mind from the moment you sit behind the wheel.
Inside, the Focus offers a comfy cabin equipped with high-quality furnishings and a great range of equipment as standard. Its 375-litre boot space is also competitive with family hatchback rivals, allowing you to fit a large pram, or the family's weekly shop, with relative ease.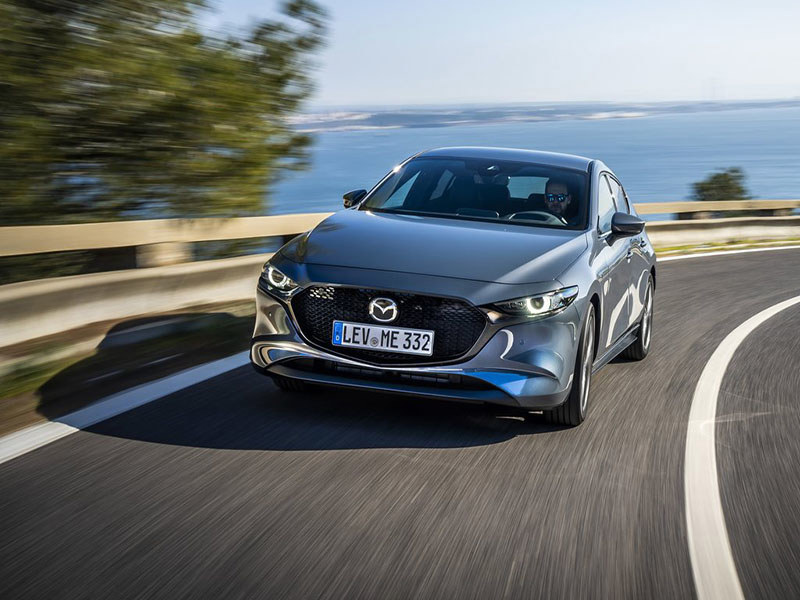 7

.
Mazda 3 Hatchback
The fourth-generation Mazda 3 Hatchback is a great looking small family hatchback with its sharp lines, dark grille, spoiler slip and prominent LED lights.
While space in the back isn't as great as some other cars in its class, the Mazda 3's 351-litre boot boasts enough room for most families, its square shape helping it to accommodate six carry-on suitcases, a child's buggy or the weekly family shop with ease.
With a five-star Euro NCAP safety rating, the Mazda 3 is one of the safest family cars on sale, with nine airbags, blind-spot monitoring, hill-start assist, intelligent speed assist and a driver attention alert system offered as standard across all models.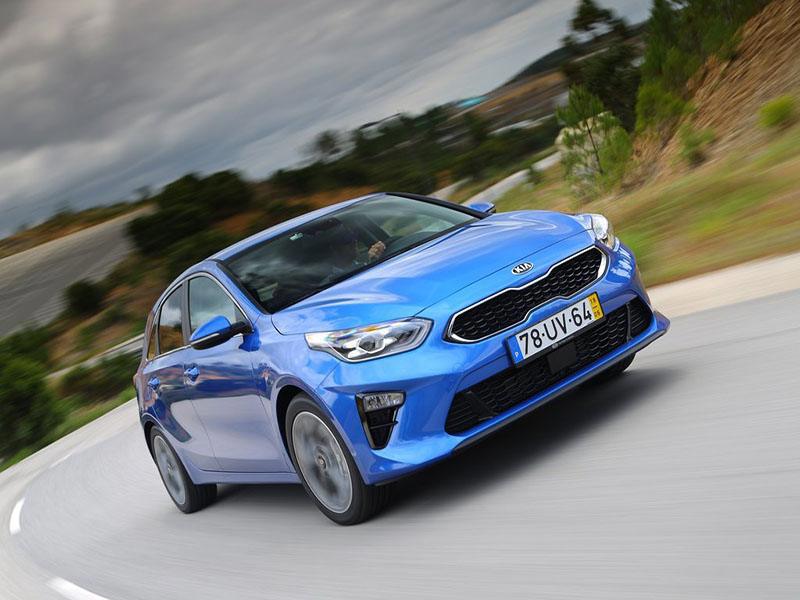 8

.
Kia Ceed
Thanks to its eye-catching design and a fantastic range of features as standard, the Kia Ceed is an excellent choice for those looking for an affordable small family car.
Inside, the Ceed offers a comfortable cabin with modern furnishings and plenty of space for the whole family, even for those bulky child seats. While there's not as much room as in the Golf, the soft central seat means there's space for three tall adults to sit side-by-side comfortably.
Plus, it's got a 395-litre boot which can expand to 1,291 litres with the back seats down, allowing for plenty of room for buggies or bikes if you plan any outdoor trips.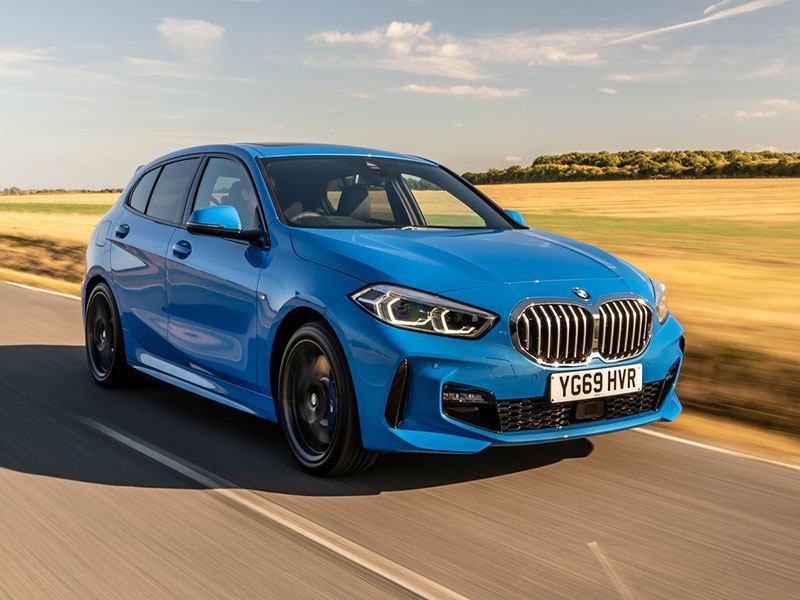 9

.
BMW 1 Series
Another outstanding choice in the small family car market is the BMW 1 Series, with its excellent performance, luxurious interior and five-star Euro NCAP rating, offering safety and comfort.
Thanks to a recent redesign, BMW has maximised passenger space in the 1 Series' cabin, with room enough for five tall adults and more legroom than the Mercedes-Benz A-Class. This makes the dreaded long family journeys more enjoyable as you can ride in comfort with the added foot space under the front seats.
Boot space has also been improved at 380 litres to rival other cars in its class, and for the first time in a 1 Series, a powered tailgate is offered to make loading shopping and heavy luggage more convenient.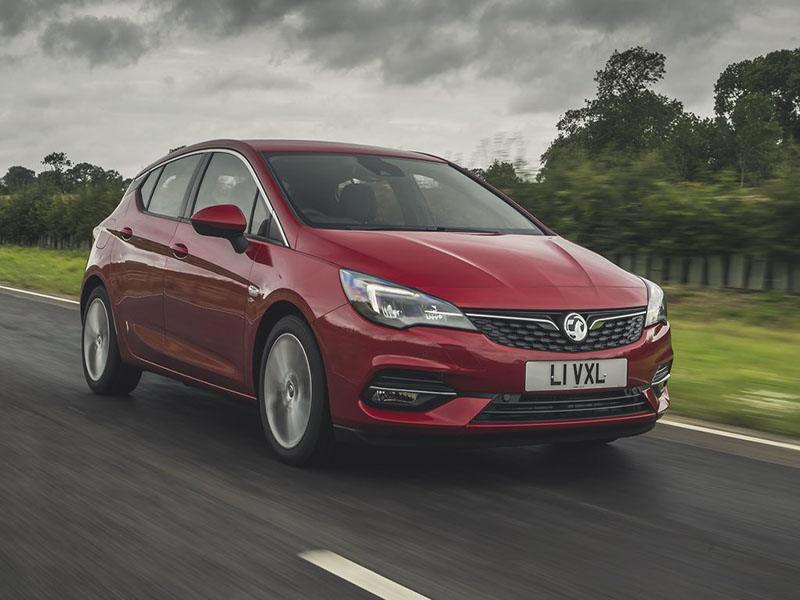 10

.
Vauxhall Astra Hatchback
Finally, if you're looking for a well-equipped, practical family car that looks as good as it drives, then look no further than the Vauxhall Astra Hatchback.
With space for up to five adults and wide opening doors that make fitting a bulky child seat easy, the Astra is one of the best small family cars in its class. Its 370-litre boot capacity is also an excellent fit for growing families.
As for safety features, the Astra is well equipped with the latest safety technology, earning it a Euro NCAP score of the maximum five stars.
Want to know more about family car leasing?
In the market for a small family car? Check out our latest Supermini leasing deals or call Nationwide Vehicle Contracts on 0345 811 9595 for expert advice.
Guide Information