Fergus is a talented automotive writer specialising in automotive and sports content. He has a Level 3 qualification in content creation and previously worked for Boxxer and The Best of Bolton.
Fiat Panda Review 2022
The Fiat Panda is a unique combination of a city car with small SUV traits, off-road-inspired looks, and a grippy four-wheel-drive system to match.
Rivals to the Fiat Panda include the Dacia Duster, SEAT Arona, Renault Captur and Hyundai i10.
Our Fiat Panda review covers:
Fiat Panda Key Features:
Off-road-inspired looks with its silver skid plates, roof rails and side mouldings
Spacious and stylish cabin with a recycled fabric dashboard and seat upholstery
225-litre boot, which expands to 870-litres with the rear bench folded
Available with Fiat's new 1.0 GSE 70hp mild-hybrid powertrains
Seven trim levels, including Life, City Life, Wild 4x4, Sport, City Cross, Cross 4x4 and (RED)
Design, Practicality and Boot Space
The Fiat Panda is a practical and versatile vehicle with an informal exterior design. Its tall and chunky dimensions set the Panda apart from other cars on the road, especially in the city. The Panda's 4x4 model offers an excellent grippy four-wheel-drive system, making it the best for off-roading in the city car market.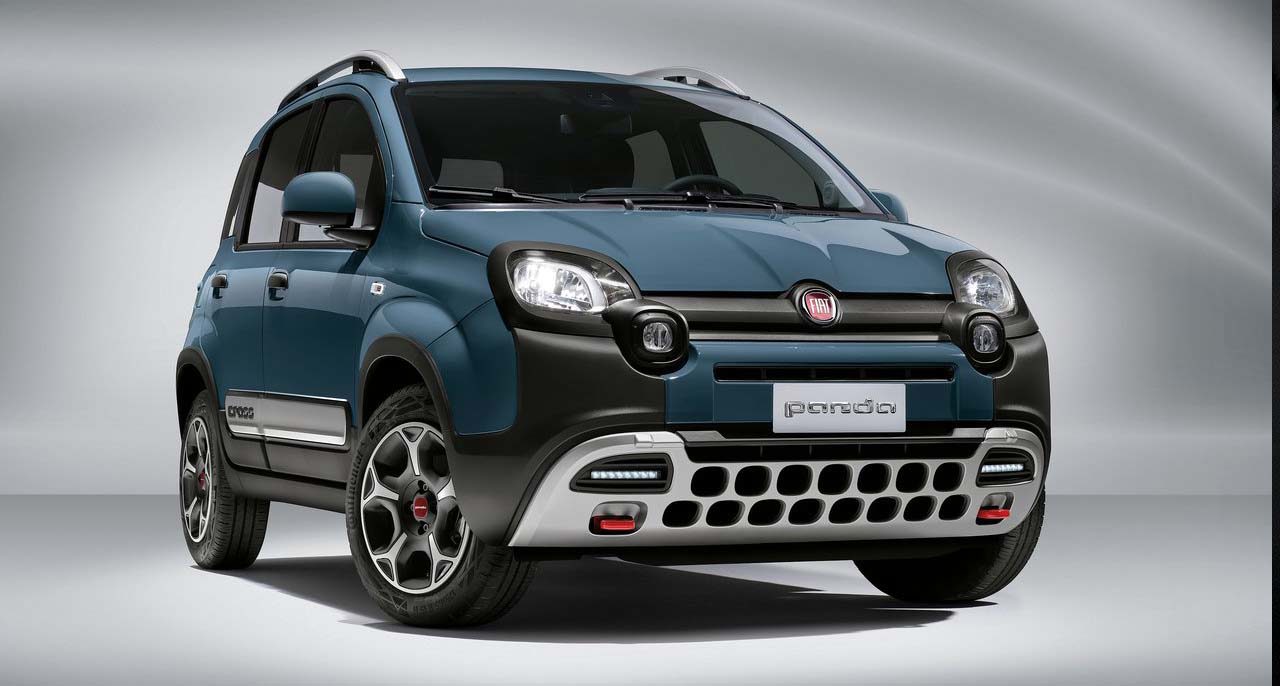 Inside, the Fiat Panda has a much more stylish cabin than its rivals, such as the basic Dacia Duster. It's not a high-tech cabin, but it's relatively big thanks to its tall body, offering enough headroom in both the front and rear seats for adults to get comfy.
At the rear, the Fiat Panda boot space is 225-litre, expanding to 870-litres with the rear bench folded. That's equivalent to the Vauxhall Agila and Hyundai i10. The Panda's boot capacity is big enough for a weekly shop, although it is much less than the space found in the less off-road-oriented SEAT Arona and Renault Captur.
Interior and Trims
The Fiat Panda has a stylish interior cabin with its dials, heating controls, and even the steering wheel centre having a unique squared-off circular design. The seat upholstery and dashboard are also available in various recycled fabrics.
However, the infotainment system inside the Panda isn't as good as its rivals. You don't get a slick touchscreen as standard as in many other small SUVs. Instead, you get a plain 5-inch screen with an old-fashioned orange and black display. Overall, the Panda's interior is stylish but perhaps basic compared to other modern vehicles.
Seven trim levels are available, including the Life, City Life, Wild 4x4, Sport, City Cross, Cross 4x4 and (RED). The entry-level Life comes with body-coloured bumpers, air conditioning, a DAB radio with USB connectivity and 14-inch steel wheels.
The City Life builds on this with new front bumpers, front fog lights and 15-inch dark metal alloy wheels. Plus various black exterior elements, including the roof rack, side protection, door mirror housings and external handles.
The Panda Wild 4x4 has the same exterior and interior features as the City Life but adds all-wheel drive, rear differential gear locking, and front and rear skid plates.
The Sport model benefits from 16-inch alloy wheels, red brake callipers, darkened rear windows, body-coloured door handles, and mirrors. Inside, you get a titanium-coloured dashboard, door panels in eco-leather, dark grey upholstery, new seats with red stitching and eco-leather details, and a techno-leather steering wheel with red stitching. Also, a new matt grey paint is available on Panda Sport, with the option to choose glossy black rooftop and door mirrors.
The City Cross comes with LED running lights, black door mirrors, handles, roof rack and side sills. You also get 15-inch alloy wheels, body-coloured bumpers and skidplates. Inside, there's blue and black two-tone eco-leather upholstery on the door panels, and seats with silver stitching and fabric side panels finish the look. Automatic climate control is also standard.
The Cross 4x4 receives an all-terrain selector with three modes: Auto, Off-road, and Hill Descent Contro. It also has all-wheel drive, rear differential gear locking and rear parking sensors.
The Panda (RED) trim is a unique partnership to showcase the work of (RED), an organisation that fights global health crises like AIDS and COVID. All fabrics and the steering wheel inside the (RED) models are treated with a special biocide substance that is highly effective against viruses and bacteria. With the (RED) trim, you also get refined red stitching, LED Fog light/daytime running lights, and all badging and logos are designed to show the relationship between Fiat and (RED). You also get a unique welcome kit provided by Fiat and (RED).
Power and Performance
Under the bonnet, the Fiat Panda comes with a 0.9-litre 85hp Twinair engine in all-wheel-drive models and a 1.0-litre 70hp mild-hybrid unit across the rest of the range.
The hybrid 1.0 GSE 70hp engine offers increased fuel economy and CO2 emissions whilst driving and greater driving dynamics and comfort. Plus, in stop&start mode, the hybrid system offers a quiet, vibration-free restart of the internal combustion engine.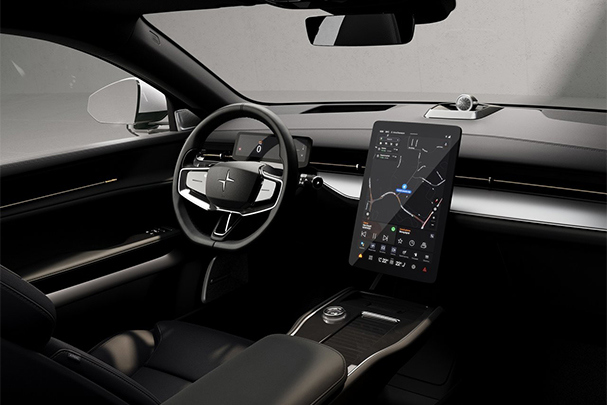 Out on the road, the Fiat Panda is fun-to-drive thanks to its general smallness, and the keenness of its engine offers keen-handling traits. It's also agile on the road as it doesn't weigh very much because of its informal exterior design.
The 4x4 models are taller and have a higher riding position than a regular Panda, which has no adverse effect on stability. Usually, with taller springs and softened rates on a heavy-bodied car, you lose control of its body movements over undulating surfaces, but that isn't the case with the Fiat Panda.
Leasing vs Buying
Prices for the new Fiat Panda start from £13,064.00 OTR* or to lease from Price On Request per month.
Want to know more about leasing the Fiat Panda? Nationwide Vehicle Contracts is one of the largest car leasing providers in the UK. All of our leasing deals include the manufacturer's warranty, road tax for the duration of the lease, breakdown cover, and free mainland GB delivery (exclusions apply).
Plus, with fixed monthly rentals, a low initial outlay and flexible mileage and contract terms, leasing a Fiat Panda might be cheaper than buying outright with a bank loan or dealer finance.
*'On the road' price is correct at the time of publication and includes one year's road fund licence, DVLA first registration fee and number plate fee. Prices are subject to change. Always check with your nearest retailer.