Guide to Automatic Car Leasing

By Alex
8th August 2023
As the motoring world continues to transition from old to new, another change we'll see is the adoption of automatic transmissions as the norm by manufacturers.
64% of new cars sold in 2021 had an automatic transmission, so it's essential that drivers fully understand automatic transmissions when taking out a car lease deal.
In this guide, we provide information for individuals considering an automatic vehicle or wanting to understand the nuances of driving an automatic vehicle.
Our automatic car leasing guide includes:
Understanding Automatic Car Leasing
Automatic transmissions are a type of gearbox in cars that change gears automatically without manual clutch engagement. Unlike a traditional transmission, where the driver has to operate the clutch and shift gears manually, automatic transmissions do this independently, allowing for a smoother and more convenient driving experience.
As they don't use a clutch or gear stick, automatic transmissions allow for a much easier driving experience and offer several benefits:
They reduce driver fatigue, especially in heavy traffic or long journeys, as the vehicle changes the gears itself.
They allow the driver to concentrate on the road more other than changing gears.
They can improve fuel efficiency in some situations due to optimising gear ratios and smoother gear changes.
Choosing between an automatic and a manual car depends on your preferences and lifestyle. Automatic cars are undoubtedly easier to use, making them suited for city driving and stop-and-start traffic. They are also more beginner-friendly, allowing you to learn how to drive much quicker.
On the other hand, manual cars offer greater control to the driver, are generally more fuel efficient, and can be enjoyable for drivers who want a more engaging experience.
How to Drive an Automatic Car
How to start the car with an automatic transmission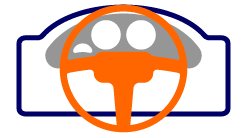 Prepare the car
Ensure the car is in 'Park' mode and the gear lever is in the 'P' position.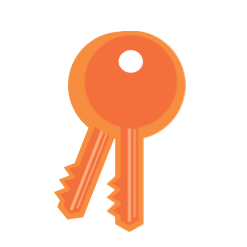 Insert the key or use push-button start and start the engine
Once the key is in the ignition or the brake pedal is pressed (for a push-button start), turn the key or press the button.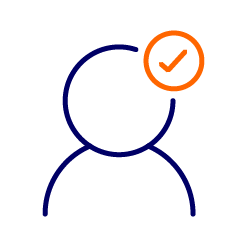 Release the parking brake
After the engine is running and no warning lights are present, release the parking brake by disengaging it, usually by pressing a button or pulling a lever.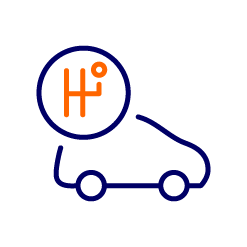 Shift to drive (D) or reverse (R)
With your foot firmly on the brake pedal, move the gear lever from park to drive or reverse.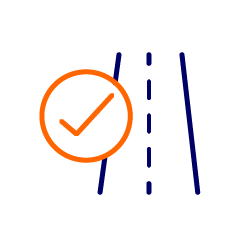 Accelerate and drive
Gradually release the brake pedal while gently pressing the accelerator to begin moving.
Understanding gear positions:
Park (P) – Use this position when parking the car and turning off the engine. Engaging Park mode locks the transmission, preventing the wheels from moving.
Reverse (R) – Shift to reverse when you need to back up the car.
Neutral (N) – Neutral disengages the engine from the wheels, so the car can roll freely without power from the engine. Use it when you need to push or tow the car or when waiting for an extended period with the engine running, such as at a long traffic light.
Drive (D) – This is the default position for driving forward. When in drive, the car automatically shifts through its gears as needed based on your speed and driving conditions. Use drive for normal situations such as city or highway driving.
When driving in an automatic car, accelerating smoothly and efficiently involves applying gradual pressure to the accelerator pedal to avoid abrupt jerks. As for braking, automatic cars require much less coordination than manual cars, so press the brake pedal firmly and steadily to slow down.
Driving Uphill:
Maintain Momentum - Before starting the ascent, build up some speed on level ground to help carry the car's momentum uphill. This will reduce strain on the engine and transmission.
Avoid Sudden Stops - Try to maintain a steady speed and avoid sudden stops on the hill. Abrupt braking can cause the transmission to downshift abruptly and reduce momentum.
Use Low Gears (Optional) - If your car has lower gear positions (L, 1, 2, 3), consider using them to help the engine generate more power and prevent gear hunting. This is particularly useful on steeper hills or when carrying heavy loads.
Hill Start Assist - Some modern automatic cars have a Hill Start Assist feature. This system automatically holds the brake for a few seconds when starting on an incline, giving you time to move your foot from the brake to the accelerator without rolling backwards.
Driving Downhill:
Engine Braking - Allow the automatic transmission to downshift on its own while descending. This engine braking helps control the car's speed without excessive use of the brakes.
Controlled Braking - If you need to apply the brakes while going downhill, do so gradually and avoid prolonged or aggressive braking, which can cause the brakes to overheat and reduce effectiveness.
Lower Gears (Optional) - If your car has lower gears (L, 1, 2, 3), use them to increase engine braking and avoid excessive speed buildup.
Hill Descent Control (Optional) - Some modern automatic cars have a Hill Descent Control feature, especially in SUVs and off-road vehicles. This system automatically applies the brakes to control the vehicle's speed while descending steep hills.
Common Questions and Concerns
Can I switch to manual mode?
Yes, most automatic cars come with a manual mode, often called 'paddle shifters'. In manual mode, the driver can control the gears, upshifting and downshifting using paddle shifters behind the steering wheel or moving the gear lever into the + and – positions.
Concerns:
Fuel efficiency - It was an old adage that fuel efficiency was massively reduced in automatic vehicles, but this is no longer true. Modern automatic transmissions are designed to optimise gear ratios and reduce fuel consumption, so they are now on par with manual transmissions.
Maintenance - Also, automatic cars are similar to manual cars in terms of maintenance. You must regularly maintain oil changes, tire rotations, brake inspections, and fluid checks. On top of this, automatic cars require additional maintenance for the transmission, such as transmission fluid changes or filter replacements.
Towing - Automatic cars can be used for towing, but knowing their towing capacity and guidelines is important. Check your car's handbook or contact the manufacturer to find out your car's maximum towing capacity.
Driving Tips and Safety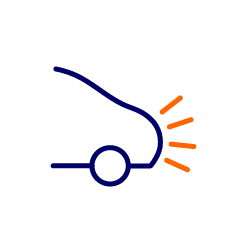 Defensive Driving
Defensive driving involves anticipating potential hazards and being prepared to react to unexpected situations. As automatic cars are more convenient and less taxing to drive, it's essential that you remain vigilant at all times when behind the wheel.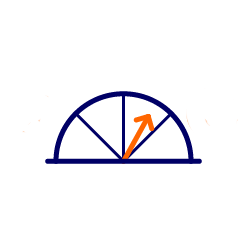 Speed Control
As you don't have to change gears yourself in automatic cars, the temptation to have a bit of fun on the road is always there. However, it's crucial that you maintain a safe speed in your automatic car to ensure the safety of you and other road users.
Cruise control is available in most automatic cars nowadays and can be a helpful tool for maintaining speed on a long journey. It's an electric system that lets you set the car to a specific speed, letting you take your foot off the accelerator pedal. This is great when the road is clear, but you should always stay attentive and keep your hands on the wheel.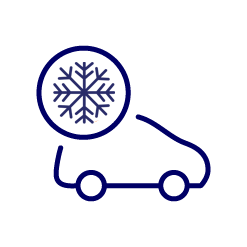 Winter Driving
Driving an automatic car in winter conditions requires extra caution and preparation, but there are a few systems you can use to help you keep control:
Traction control – Most modern automatic cars have traction control, which helps prevent wheel slippage by adjusting engine power and braking. This is great for keeping control when the roads are icy.
Anti-lock braking system (ABS) – ABS prevents the wheels from locking up during hard braking, allowing you to steer and stay in control of the car. Apply steady, firm pressure on the brakes during emergency stops.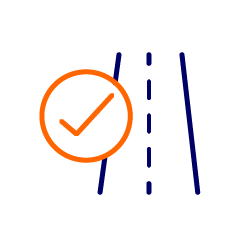 Emergency Situations
Handling emergency situations in an automatic car is pretty much the same as in a manual; it requires quick thinking and precise actions. Regardless, there are a few standard rules to follow:
Sudden braking – Apply firm and steady pressure on the brake pedal to slow the car quickly. Try and avoid slamming on the brakes, as it can cause the vehicle to skid.
Skidding – If your car starts to skid, release the accelerator pedal, which will reduce power to the wheels. Steer in the way that your car is skidding, as counter-steering helps to align the car's wheels with the direction of the skid. If your car has ABS, apply steady and firm pressure on the brake pedal to prevent the wheels from locking up.
Thinking about leasing an automatic car? Nationwide Vehicle Contracts is one of the UK's largest car leasing brokers and offers a range of automatic car leasing deals to suit your every need.
We offer a range of services such as our Fast Lease service, which uses in-stock cars that are available for delivery within three to six weeks. For more information, check out our lease deals or call one of our experts on 0345 811 9595.
Guide Information