Car leasing can be a fantastic option if you want to drive a brand new car, without paying the new car price tag. Unlike with buying a car, you pay fixed monthly instalments for the length of your leasing deal, helping you spread the cost while saving on things like road tax rates and breakdown cover.
We'll show you just how much you should expect to pay, helping you discover why our car leasing deals could lead to great savings as well as a great drive.

How much does it cost to lease a car in the UK?
Car leasing deals can range from £121 per month to £2,491 per month. The cost depends on the make and model you decide on, how long you want it for, and how far you plan to drive it. You also need to consider the initial rental, which can be worth the value of one month's rental through to 12 months' rental. The more you pay up-front, the less you'll pay each month.
Browse our cheapest car leasing deals and see how affordable a brand new car could be.
The different costs involved in car leasing
Unlike buying a car, car leasing is spread out throughout the duration of our contract, helping you spread the cost of a brand new vehicle into affordable sections. But there's more than just the monthly payments you should know about.
The cost of car leasing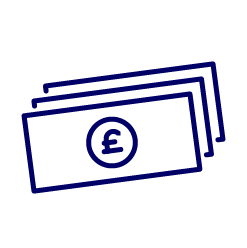 The initial rental
The initial rental sum of your car lease can be worth three, six or nine months' rental. We normally take this up to two weeks after your car has been delivered, and the more you pay, the lower your monthly payments will be.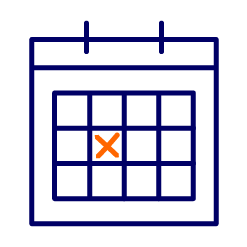 Monthly rentals
Similar to paying rent for your car, you'll pay these throughout the duration of your leasing term. The price will be fixed, meaning you'll always know what payment is coming up.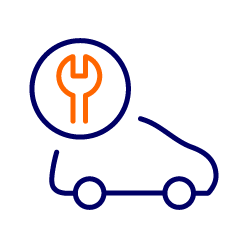 Maintenance and servicing costs
For an extra cost each month, you can add things like car maintenance, servicing and your MOT to your leasing deal. The price of these will vary depending on the make and model you choose.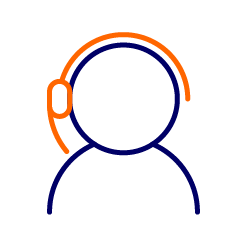 Processing fee
This fee covers the cost of us processing your lease agreement. We charge a £234 (inc VAT) processing fee that is payable after the finance for your car has been agreed.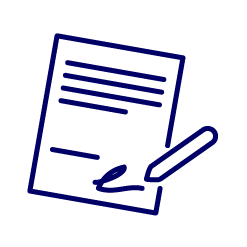 Transaction fee
For some leasing deals, there may be a transaction fee. We'll let you know about this before you complete your order, making it clear exactly what you'll be expected to pay.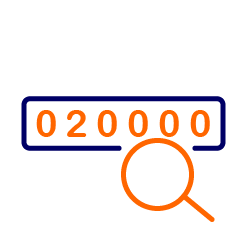 Excess mileage fee
When you lease your car, you'll tell us how many miles you plan to drive each year. If you exceed this, you'll be charged an amount per mile by your finance provider. Learn more about this in our excess mileage guide.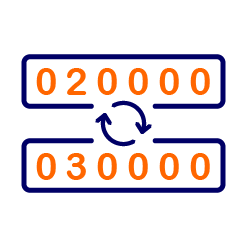 Contract mileage amendment fee
If you decide you want to change the mileage you set out at the start of your contract, you can with most finance providers. We charge £100 excl. VAT for this service.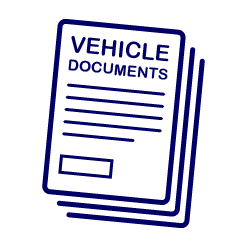 Contract extension fee
Love your car and don't want to send it back yet? With some finance providers, you may be able to extend your contract for an extra period of time. We charge £100 excl. VAT for a six-month extension and £125 excl. VAT for a 12-month extension.
How does car leasing work?
Car leasing lets you drive a brand new car for a set number of years. There is a huge range of cars available to lease, from luxury car leasing and powerful sports cars, to family-friendly estates. The choice is endless.
How car leasing works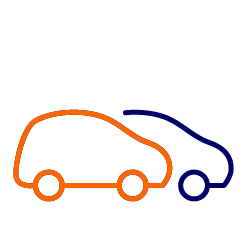 1

.
Choose your car
Browse our latest car leasing deals and find the right car for you.
2

.
Set your contract length
You can lease a car for two, three or four years, with longer contracts resulting in cheaper monthly payments.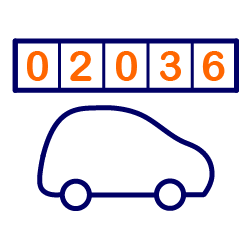 3

.
Decide your mileage
Tell us how far you plan to drive your car each year. You can choose from 5,000 miles up to 37,500 miles, but the more you drive, the more you'll need to pay.
What information do you need to lease a car?
It's easy to apply for car leasing. You'll just need some personal and financial information to hand, then you're good to go. We'll even deliver the car to your door.
Here's what we'll need to see:
Personal information
Such as your marital status and any financial dependents.
Financial information
We'll need proof of your monthly income and your bank details to make sure you can afford your regular payments.
Proof of address
Utility bills or bank statements, just to show us further evidence you're financially sound.
Photo ID
A copy of your driving license or passport.
What are the benefits of car leasing?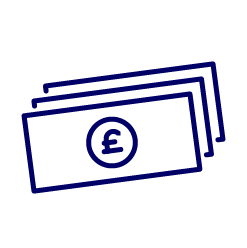 1

.
Cheaper initial payment
Compared to buying a car, your initial rental is often cheaper, while monthly rentals are fixed to help you stay in control of your finances.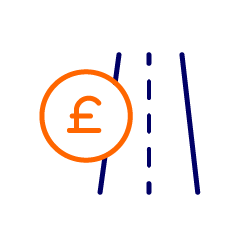 2

.
Road tax and breakdown included
Road tax and breakdown cover are included in your monthly payments, and your MOT and servicing can be added at an extra cost.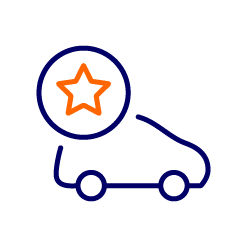 3

.
Drive a brand new car
Buying a used car comes with risks, such as aging parts or unsafe features. Leasing a car gives you a brand new vehicle with all the modern conveniences.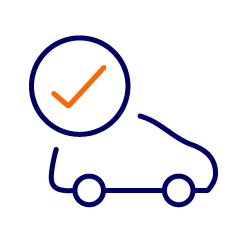 4

.
Hassle free
We'll deliver your new car right to your front door, as well as taking the hassle of selling the car off your hands. When your lease term is finished, just return the car before driving off in another deal.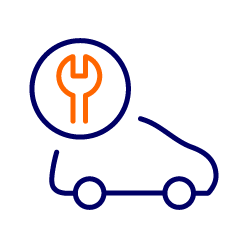 5

.
More reliable
Used cars often come with a hidden past, with faults that might end up costing you a lot of money in the future. When you lease a new car, that's no longer a problem.
6

.
Safer
New cars come back with new safety features such as lane assist, reverse parking cameras and more.
7

.
Tax benefits for business
Claim VAT back on fleet cars and commercial vehicles, potentially saving you thousands of pounds a year.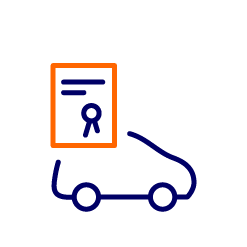 8

.
Avoid the MOT
MOTs are only needed on cars over three years old. If your lease deal is shorter than that, you'll never need to pay for it.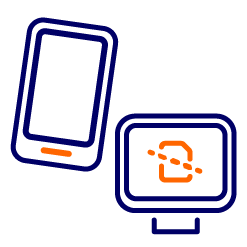 9

.
Connected technology
Hook your phone, maps, music and more up to your car, and benefit from all the latest technology features that used cars can't provide.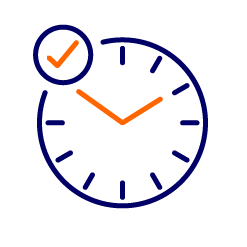 10

.
Car leasing is simple
Just choose your model, set your term and apply for finance. We'll sort the rest.
Read our guide on the differences between leasing a car and buying a car to decide if it's the right option for you.
Is it worth it to lease a car?
Yes. Financially, leasing a car can provide better long term value than buying a car.
Whenever you buy a new car, the value depreciates over time. This means that when you come to sell it you're unlikely to make your money back. Leasing a car takes this problem away. At the end of your lease term, you simply return the car to the finance provider, meaning you don't need to worry about selling it on or paying for any expensive repairs.
While you'll never actually own the car, you'll also not own any of the stresses that might come with it. Cars get more expensive to look after over time, but with us you'll only ever drive a brand new model. No aging, no issues.
Find a cheap car leasing deal today
We have the largest stock car leasing deals in the UK, helping you choose from the biggest brands on the road such as Ford, Volkswagen, Tesla and Mercedes.
Explore all our leasing deals and enjoy all the advantages of a brand new car, without having to pay the new car price.
Guide Information