Top 15 Benefits of Car Leasing

By Donna
30th December 2022
What is car leasing?
Car leasing is usually a long-term rental agreement of two, three or four years. It is a popular and often cheaper alternative to buying a car outright or via dealer finance.
At the start of the leasing contract, you pay an initial rental, usually equivalent to one, three or six monthly rentals, followed by fixed monthly rentals for the remaining term of your contract.
At the end of the lease contract, you simply hand the car back to the finance provider, leaving you free to take another lease car should you wish.
You can read more about car leasing in our How Car Leasing Works guide.
Is car leasing a good idea?
Car leasing is a popular choice with customers who want the advantages of driving a new car, without breaking the bank.
Car leasing is often considered cheaper than buying a new car via a bank loan or dealer finance. However, unlike a purchase style agreement in which your monthly payments contribute to the cost of the vehicle, with a contract hire lease agreement your monthly rentals cover the cost of the depreciation of the vehicle over the lease period.
As you never own the vehicle, you can also enjoy all the benefits of driving a brand new car, such as reliability and technological advancements, without worrying about losing value over time.
Is car leasing a bad idea?
Of course, car leasing isn't for everyone, which is why it is important to weigh up the pros and cons of car leasing before making a decision.
If you are a new start business which has been trading for under two years, or if you have a poor credit rating, you may not be eligible for car leasing. This is because most finance providers ask for a good to excellent credit score to be accepted for vehicle finance. This is because lenders prefer lending to established borrowers who can better assess the risk of paying back debt.
With a car lease deal, you also must be willing to stick within pre-agreed perimeters, particularly regarding vehicle mileage and fair wear and tear, to avoid costly de-hire fees at the end of your contract.
Is it better to buy or lease a car?
Like all big decisions, whether it is better to buy or lease a car comes down to your personal preferences and circumstances.
If you're looking to drive a brand-new vehicle at a low price and don't want the hassle of reselling your car, then leasing may be the better option for you.
With leasing, you have the option to upgrade your vehicle every two, three or four years, allowing you to take advantage of improvements in vehicle safety, style and technology.
As you never own the vehicle, you also don't need to worry about depreciation costs or selling the vehicle at the end of the term as the finance provider handles all this.
However, if you prefer to own a vehicle or drive a lot of miles every year, buying may be a better option for you. When you own a car, you have the freedom to sell it whenever you want. There's also no limit on the number of miles you drive, so you don't need to worry about excess mileage costs, as you would with leasing.
If you have a poor credit rating, which may make it difficult to obtain vehicle finance, buying a car outright via a bank loan or via dealer finance may be a better option. Most finance providers ask for a good to excellent credit score in order to lease a vehicle which may mean car leasing is not suitable for some customers. We can also not assist businesses who wish to use the lease vehicle for "Hire & Reward" purposes, such as Taxi, Chauffeur, Driving Schools and Rental companies, as the finance provider forbids this.
Whether you buy or lease a car, you must consider all options before making a decision. Each option has pros and cons and which best suits you really depends on your needs and requirements. Find out more in our Buying Vs Leasing guide.
What are the advantages of car leasing?
Car leasing offers many benefits, including:
Top 15 Benefits of a Car Lease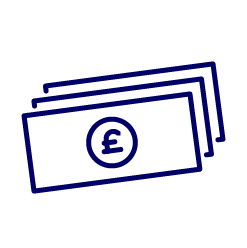 1

.
Lower up-front cost
With car leasing, your first monthly rental, also known as the initial rental, is usually much lower than a deposit for a brand-new vehicle. Many PCP and purchase style agreements require a 10-20% deposit which can be particularly painful on your wallet. With a lease agreement, you can drive away a brand-new vehicle from as little as one monthly rental upfront, making it ideal for those who want to drive away in a brand-new car but don't have the time to save for a large lump sum as their deposit.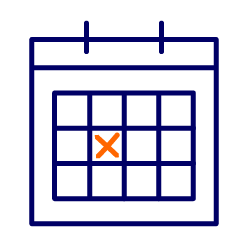 2

.
Fixed monthly rentals
With car leasing, your monthly rentals are fixed, meaning you know exactly what you have to pay each month, helping you to plan and budget more efficiently. With car leasing, you also only pay for the difference between the purchase price and the residual value (the predicted value of the car at the end of the lease), so the monthly costs can often be lower than if you were to purchase a vehicle via PCP, dealer finance or outright.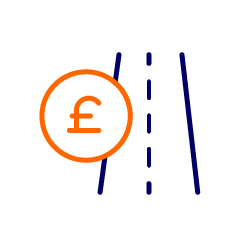 3

.
Road tax is included
For Contract Hire and Personal Contract Hire agreements, road tax is included in the monthly rentals for the duration of the contract, while Finance Lease agreements include road tax for the first 12 months. Moreover, as the registered owner and keeper of the vehicle, the finance provider is responsible for taxing the car, meaning you don't have any timely paperwork to complete or yearly reminders to worry about. Find out more in our Taxing Your Lease Vehicle guide.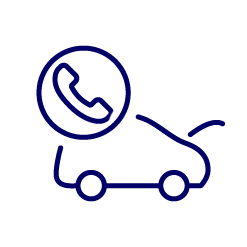 4

.
Breakdown cover is included
If you choose a vehicle maintenance package as part of your lease agreement, breakdown cover is usually included for the length of your contract. If you don't have a maintenance package, you will still be covered for breakdown as part of the manufacturer's warranty. Breakdown cover typically differs from one year to five years and starts from the date of vehicle registration. In our handy Vehicle Breakdown guide, you can find out more about the breakdown cover for your vehicle, including the number you need to contact in the event of a breakdown.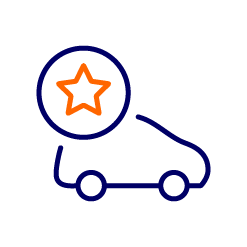 5

.
You get a brand-new car
If you like to change your car often, car leasing offers a cheap and easy way to get behind the wheel of a brand-new motor for a lower monthly cost than other finance methods. With leasing, you can have a new vehicle every few years, meaning you can enjoy the latest entertainment and safety features that come with a new car. What's more, you get a new car's reliability and fuel economy, and you don't have to worry about the car's history as you do with a used car.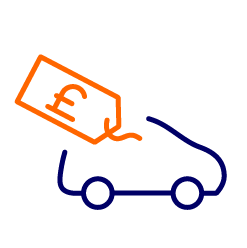 6

.
No depreciation worries
Depreciation, often known as the loss of value your vehicle experiences over time, is one of the costliest aspects of motoring. Almost all cars depreciate over time, with new vehicles expected to lose about 60% of their value over three years. With leasing, you don't have to worry about depreciation because you only pay for part of the vehicle cost and are essentially renting the vehicle. At the end of the contract, you can hand the car back or change into another new vehicle without the hassle of selling a used car. The finance company takes on the risk associated with this unknown. Read more in our Vehicle Depreciation and Residual Value guide.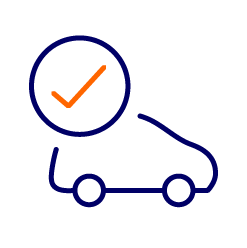 7

.
Delivery to your door
We deliver your new vehicle for free when leasing with Nationwide Vehicle Contracts. Whether you live in the city or the countryside, we will deliver your new lease vehicle direct to your doorstep, as long as your address is situated on the GB mainland (exclusions apply). Where possible, we will try to deliver at a time and date convenient for you and, where possible, during daytime hours. Plus, you don't have to worry about selling it when you're finished with it. Instead, you can hand it back at the end of your contract and pick another new car (subject to status). Read more in our Taking Delivery of Your New Lease Car guide.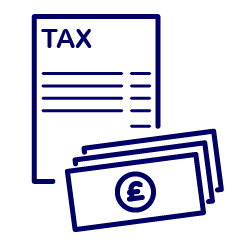 8

.
Tax relief for businesses
As a business owner, you can take advantage of a range of tax breaks with car leasing, such as mileage reimbursements and savings from low-emission vehicles. With business leasing, you can deduct up to 50% of the VAT (for both business and personal use) or up to 100% of the VAT (for usage just in the course of your business). Maintenance expenses and any extra miles driven during the leasing period are eligible for VAT claims. Contract hire also removes depreciating assets from your company's balance sheet and the associated risks of owning vehicles, such as vehicle disposal.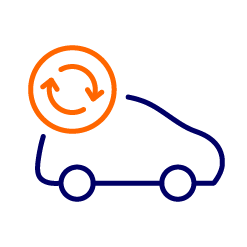 9

.
No long-term commitment
It means you're not tied into a long contract, and very little long-term commitment is involved. As a result, you're free to move on without having the hassle of selling or trading the car.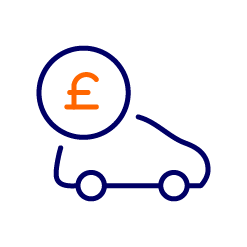 10

.
Get a really good deal
Car leasing companies operate as independent vehicle brokers, getting constant access to the best real-time deals from all the major UK financial providers and dealerships. This means they can provide some of the most affordable rates available, which will assist lower your monthly expenses.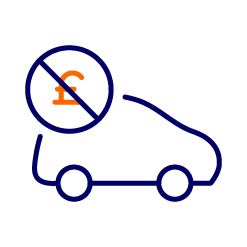 11

.
Avoid PCP hassles
Leasing allows you to return the car at the end of the lease, and you are free to select your next new vehicle. Unlike PCP, there is no haggling over the car's final and estimated value. You also avoid negotiating a part exchange with the dealership on your next vehicle or buying the car outright.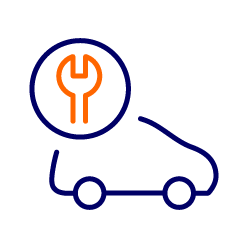 12

.
Manufacturer warranty
Newer cars tend to experience fewer problems, but with leasing, any issues are usually covered under warranty. Because PCH deals are on brand-new vehicles, they're still covered under the manufacturer's warranty. The contract's length means that the car is typically warrantied for the entire duration, so you don't have to worry about potentially expensive repair bills. New cars are far less likely to have faults, but if something comes up, the lease company should sort it out and get it back to the best condition.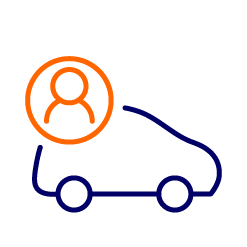 13

.
Hassle-free returns
One of the biggest disadvantages of buying a car is recouping the money when you try to sell it later. With leasing, however, you can enjoy a brand-new vehicle of your choice every few years without worrying about getting a reasonable price when you try to sell it. You can easily return the car once your contract is over without hassle. To ensure you haven't gone over the Fair Wear and Tear rules or beyond your pre-agreed mileage restriction, the car will undergo a routine maintenance inspection. What happens next is entirely up to you at that point. Of course, you may always select a different brand-new vehicle and enjoy the benefits of leasing all over again. Hand the car back at the end of the contract with no hassle of having to sell a used car.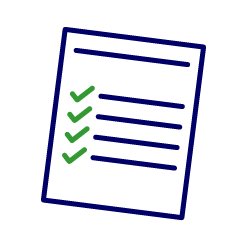 14

.
Maintenance and MOT can be included
If you lease a car with maintenance, you are covered for routine maintenance, repairs, and even premium tyres for your vehicle. Costs such as MOT and maintenance can also be covered as part of the lease (for an additional fee). MOTs are not required until a vehicle has been on the road for three years, so many lease contracts will also avoid that expense. Another thing you don't have to worry about is vehicle excise duty (road tax), as this is always included in your contract, so you won't have to fork out extra each year.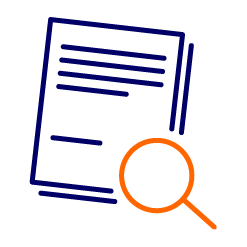 15

.
Contract tailored to your needs
You can ask for a lease to be tailored to suit your needs. You select the contract length, mileage and Initial payment that best fits your circumstances, and we will get back to you with a personalised leasing quotation.
What are the disadvantages of car leasing?
Of course, like every financial contract, there are disadvantages to car leasing that need to be considered before you.
Top Disadvantages of a Car Lease
Still have a question regarding car leasing? Call Nationwide Vehicle Contracts on 0345 811 9595 to speak to one of our experienced car leasing consultants.
Guide Information