What ID do I need to lease a car?
By Fergus
4th January 2023
Once you find the perfect lease deal for a new car, you'll be desperate to hit the road. But before you get carried away picturing yourself behind the wheel of a fancy new ride, you need to know what documentation and information you need to supply when filling in a finance application.
To help you understand what ID you need to lease a personal lease car, Nationwide Vehicle Contracts has put together a helpful guide explaining why ID checks are relevant, what information you need, and the documentation you have to provide when leasing a car.
Why are ID checks relevant when leasing a car?
It might seem like a lot of work, providing your information and documentation when filling in a finance application, but finance is also a big commitment for lenders. With vehicle finance, lenders are essentially handing away a car that you haven't fully paid for yet. So, before your application is approved, they need to be confident that you are who you say you are.
As with any broker, we are required by law to verify the identification of all new and current customers in order to comply with Anti-Money Laundering (AML) regulations and protect you from fraudsters who may attempt to steal your identity without your knowledge.
Therefore, we'll ask you to supply information and documentation as evidence of identity when you lease a vehicle from us.
You can get all the details on how vehicle finance works with our How to Apply for Personal Vehicle Finance guide to help you understand the finance application process.
What information do I need to supply when filling in a finance application?
When completing a personal finance application, you will need to supply certain details about yourself and your working life.
What we need to know from you when filling in a finance application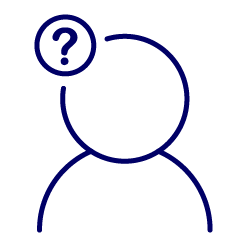 Personal details
Including marital status and number of dependants.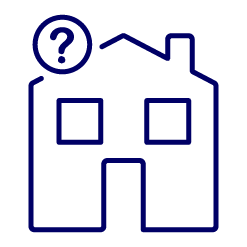 Address details for the past five years
This information is used to verify your identity and may also be used to determine the credit histories of anyone you are financially connected with. Previous residents to which you have no financial association are not considered.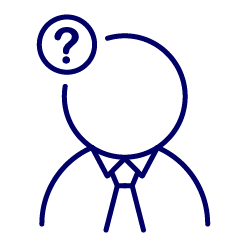 Employment details for the past three years
This information is used to determine how your present income and expenditure is likely to evolve over the period of your lease.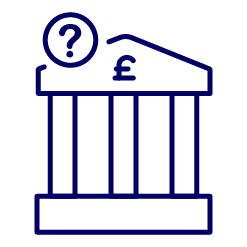 Your bank details
This information is used to determine how you have managed your existing accounts and your ability to make payments on time. Although the details must be provided for the account for which you will be setting up a direct debit should your application be accepted, no money can be taken from your account without your permission.
Your monthly income and expenditure
This information is used to ensure you are comfortably able to afford the finance deal for which you have applied.
We may request further information if you have moved home frequently, are not currently in full-time employment or if you've been with your present employer for less than five years. Again, this is solely to ensure that you can afford the lease you have applied for.
What documentation do you accept as proof of ID?
Once your finance application has been approved, you will be asked to provide:
Photographic proof of ID, e.g. photographic driving licence or passport
Proof of address documents, e.g. utility bill or bank statement
We will keep a copy of these for our records, but depending on the finance provider, you can supply photocopies of the following documents, scanned copies or original documents. We will let you know the requirements once the application has been approved.
What documentation do you accept as photographic proof of ID?
Full UK/EEA Driving Licence photo card showing the date of the licence and photograph, both of which must be in date, or an old-style paper licence AND UK/EEA Passport - again both in date. We can't accept provisional licences.
What documentation do you accept as proof of address?
Proof of address dated within 90 days. This should be either a gas or electricity bill or a bank statement, neither of which can be internet-printed, showing your first name or, at the very least, an initial.
Other documents that, depending on the finance provider, may be accepted are:
Council tax bill/demand letter
Notification of entitlement to state/local authority benefit
Notification of entitlement to tax credit
Local council rent card or tenancy agreement
HMRC (Inland Revenue) correspondence, including name, address and permanent NI number
Are scanned copies accepted, or do you require original documents?
This is sent as a scanned document via email, and this proof of ID will be used to verify the signature on your documents. Please note that if the signature differs once we have received the other paperwork required (below), you will have to provide further proof or possibly resign the whole agreement. Please ensure your signatures match.
What documents will not be accepted as proof of ID?
Please note that the following documents are not accepted as proof of ID:
Card statements
Landline or mobile phone bills
Water bills
Insurance documents
If the name and address on your identity and the proof of address provided do not match, it will be rejected. After the application has been authorised, extra evidence or additional checks from the financial provider may be required.
When do you need the ID documents?
Send as soon as possible, preferably within 24 hours.
We will inform you what physical documentation you actually need to support your application. Some finance providers allow you to provide unaltered black and white photocopies of identification, while others require originals that must include photocopies of pages that contain the following: photographs, reference details, transactions and current UK entry/residence visas.
The name and address detailed on your identification must be the same as the name and address you provided us during your application, and occasionally, there may be additional checks and documents required.
Check above for what information needs to be supplied in paper form, but we will also let you know what physical ID is required.
What should I be looking out for when checking through my documents?
It's a good idea to double-check your documents before signing them. Everything will be on the order form, and once you sign it, it is legally binding. There shouldn't be anything wrong with the paperwork, but it's always worth double-checking the documents one last time.
What should you should be looking out for are:
The payment profile
Servicing and maintenance responsibilities
Mileage allowance
Bank details
Terms and conditions
How late payments may affect the agreement
How you can return the vehicle early or at the end of the lease
Ensure that everything is exactly as you agreed on your order form. The financing house will have raised the finance agreement documentation, but if you have any questions, please do not hesitate to contact us, and one of our helpful car leasing experts can answer any questions you may have.
Guide Information