Maserati GranTurismo Car Leasing & Contract Hire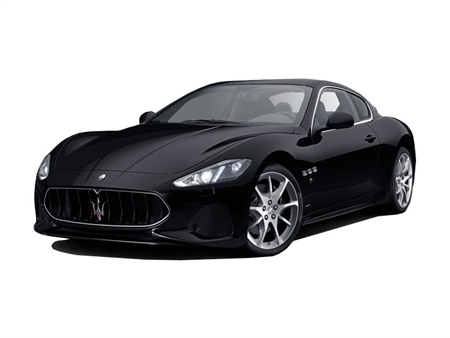 Personal price per month Incl VAT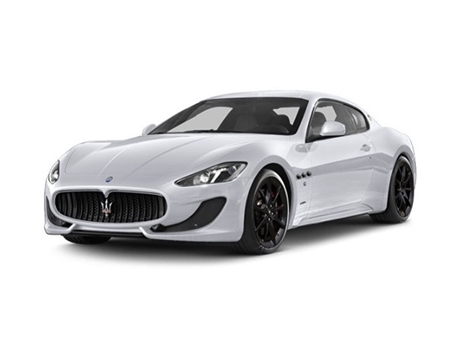 Personal price per month Incl VAT
Complete Care Terms and Conditions
Complete Care is available to drivers aged between 21-70 with no more than 2 "at fault" claims in the last 2 years and no more than 6 points on driving licence. The driver must not have been subject to a driving ban in the last 5 years and must have held a full UK/EU licence for at least one 1 year. Prices are based on the postcode of the customer. 72% of our customers would qualify for the advertised price however a confirmed rate will be sent in writing upon request.
In the event of an incident resulting in damage, loss or theft to the vehicle, the customer will be required to pay an excess known as a Customer Incident Charge (CIC) if they are found to be "at fault". The CIC varies depending on the number of "at fault" incidents for the vehicle and is an escalating charge as follows:
First incident is £250

Second incident £350

Third and subsequent incidents £750
If a repair is lower than the CIC, then the customer will only be charged for the loss, also known as a Customer Elected Payment (CEP).
Full eligibility criteria, restrictions and policy exclusions are available upon request.
Why Lease The GranTurismo?
The Maserati GranTurismo is a modern two-door, four-seater coupe that delivers on both style and substance. Originally unveiled at the 2007 Geneva Motor Show, the Maserati GranTurismo can trace its lineage from Maserati's very first Gran Turismo, the 1947 A6 1500 GT Pininfarina. The latest generation draws from over 60 years of style and innovation to create a graceful yet muscular sports coupe that combines beautiful looks, thrilling performance and surprising levels of everyday practicality.
Maserati GranTurismo Key Features
• Distinctive muscular and aerodynamic Pininfarina design;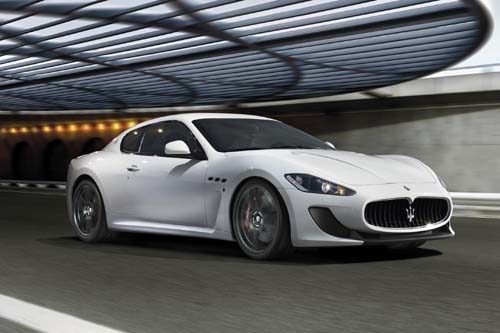 • Spacious and comfortable four-seater cabin;
• Poltrona Frau leather upholstery and bespoke Bose Surround Sound system;
• Surprisingly practical with extensive storage space;
• Powerful 2.4 litre eight-cylinder V90° engine
Power & Performance
The Maserati GranTurismo is fitted with a 4.2 litre 405hp eight-cylinder 4,244cc V90° engine. It has a top speed of 177mph and is capable of accelerating from 0-62mph in just 5.2 seconds, yet thanks to an advanced wet sump lubrication system, the engine never roars, making the interior of the Maserati GranTurismo a quiet and peaceful place to be.
The driving experience is rendered even smoother by the innovative Skyhook suspension system. This technology uses acceleration sensors to detect movement on all four wheels and the body. It collects data on road surface and driving style before automatically adjusting dampers accordingly to create effortlessly smooth performance and superior handling irrespective of speed or road surface.
The Maserati GranTurismo is fitted with a hydraulic self-adapting automatic gearbox. You can choose from four function modes – Auto Normal, Auto Sport, Auto ICE (for low grip conditions) and Manual – in which you make the gear changes yourself using the steering wheel paddles.
Comfort & Practicality
Like all high-end sports cars, the Maserati GranTurismo has been meticulously honed to make the person sat in the driving seat feel an incredible sense of power, prestige, refinement and luxury. However, the Maserati GranTurismo is perhaps remarkable in that it also spares a thought for the passengers.
Unlike many of its rivals, the Maserati GranTurismo can easily seat up to four grown adults in its spacious and comfortable interior. With ample legroom, individual seats and a centre armrest, even the backseat passengers can enjoy the considerably smooth and sophisticated ride. And thanks to the clever "Easy Entry" system, even getting into the car is as simple and straightforward as it should be.
The Maserati GranTurismo is therefore the sports coupe that truly delivers on the practicality front. From the sizeable boot to the extensive pockets and compartments, there's even plenty of room for storage.
Leasing vs Buying
With fixed monthly payments, inclusive road tax and breakdown recovery and flexible contract durations and mileage terms, leasing a Maserati Gran Turismo from Nationwide Vehicle Contracts is a more affordable and convenient alternative to buying. Nationwide Vehicle Contracts have some excellent leasing offers on the Maserati GranTurismo at competitive UK car lease prices.