Fergus is a talented automotive writer specialising in automotive and sports content. He has a Level 3 qualification in content creation and previously worked for Boxxer and The Best of Bolton.
Peugeot 508 Hatchback Review 2023
The new Peugeot 508 Hatchback boasts a compelling blend of stunning design, exceptional performance, and cutting-edge technology. As an entry into the competitive midsize hatchback segment, it sets out to make a bold statement, and it certainly does not disappoint.
Rivals to the Peugeot 508 Hatchback include the Skoda Superb and Insignia Grand Sport.
Our Peugeot 508 Hatchback review covers:
Peugeot 508 Hatchback Key Features
Sleek and modern design with a low-slung roofline and sharp lines
Impressive cabin with quality materials creating a premium feel throughout
487-litre boot, expanding to 1,537 litres with rear seats down
Range of powerful and efficient engine choices.
Four trim levels are available: Allure Premium, Allure, GT and GT Premium
Peugeot 508 Hatchback Pros and Cons:
Pros:
Striking Design
Premium Interior
Strong Performance
Cons:
Firm Ride
Reduced Rear Headroom
Compromised Rear Visibility
Design, Practicality and Boot Space
The design of the new Peugeot 508 Hatchback is one of its standout features. Peugeot has taken a bold and innovative approach to creating a visually striking and distinctive vehicle. The hatchback's low-slung roofline, flowing lines, and sculpted contours give it a coupe-like appearance, setting it apart from the more traditional hatchback designs in its class. The front end features Peugeot's signature grille, flanked by sharp LED headlights, giving the car a sense of aggression and modernity. The sleek silhouette is further accentuated by the integrated rear spoiler and stylish alloy wheels. Overall, the Peugeot 508 Hatchback exudes a sense of elegance, sophistication, and sportiness, appealing to those looking for a car with a unique character and commanding presence on the road.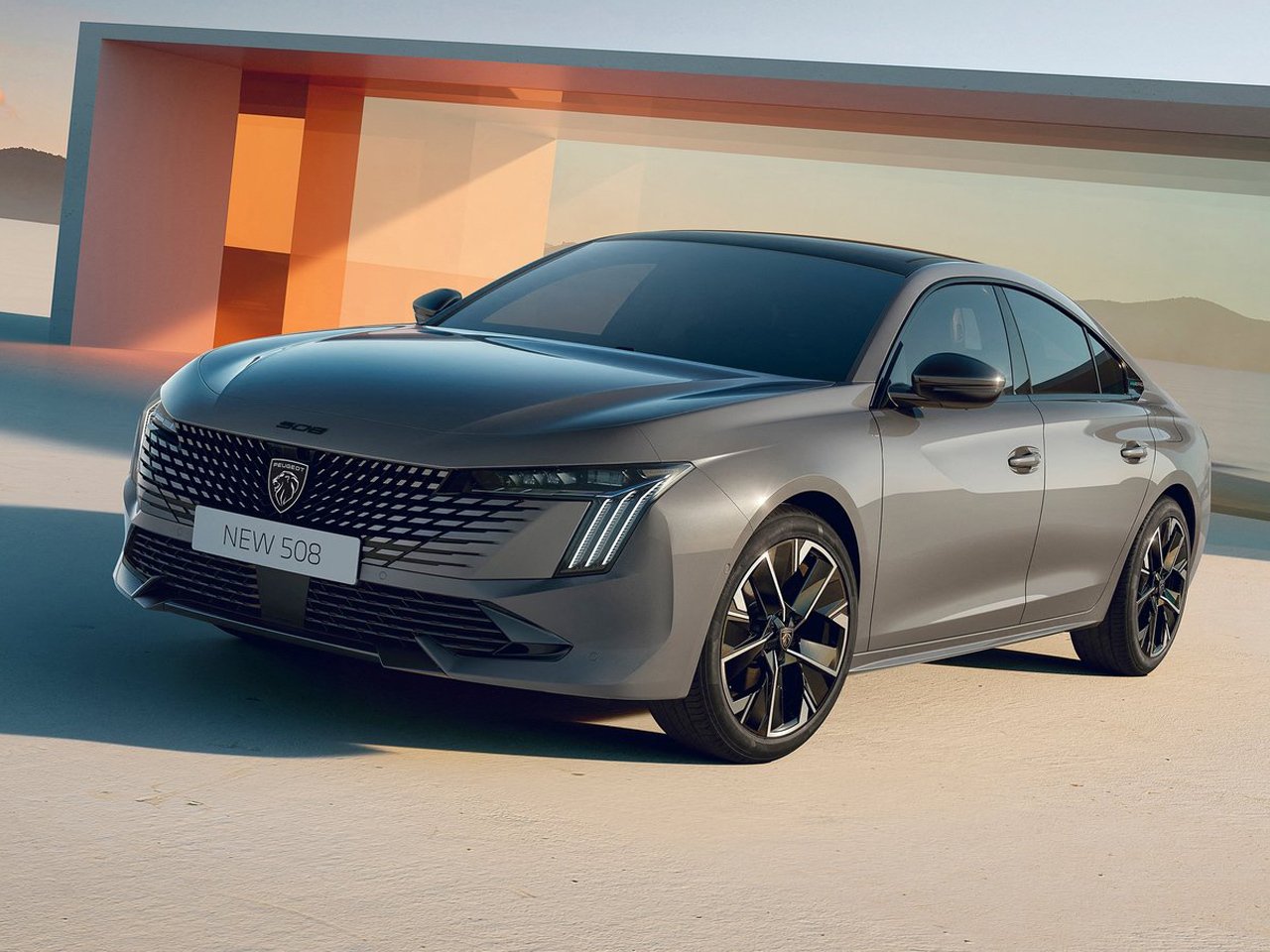 In terms of practicality, the Peugeot 508 Hatchback strikes a balance between style and functionality. The spacious interior offers ample room for both front and rear passengers, providing comfortable seating and sufficient legroom for extended journeys. However, due to the sloping roofline and coupe-like design, the rear headroom might be slightly compromised for taller passengers in the back seats. While this could be a consideration for those frequently carrying rear-seat passengers, it's worth noting that the front seats remain comfortable and spacious.
The boot space of the Peugeot 508 Hatchback is decent but might be a consideration for those who prioritize cargo-carrying capacity. With the stylish sloping tailgate design, the available space in the trunk is slightly limited compared to boxier hatchbacks in the segment. The exact boot capacity may vary depending on the trim level and optional equipment, but it generally offers enough space for everyday errands, groceries, and smaller luggage. However, if you frequently need to transport larger items or luggage for extended trips, you might find the boot space of the 508 Hatchback to be somewhat restricting.
To enhance practicality, the rear seats can be folded down in a 60/40 split configuration, allowing for more versatility in accommodating both passengers and cargo. This flexibility enables the Peugeot 508 Hatchback to handle a variety of transportation needs, making it suitable for urban commutes and occasional getaways.
Interior and Trims
The interior of the new Peugeot 508 Hatchback exudes a premium and contemporary ambience, reflecting the brand's commitment to creating a luxurious and comfortable driving environment. Peugeot's designers have crafted a space that blends style with functionality, featuring high-quality materials and modern technology throughout the cabin.
The highlight of the interior is the Peugeot i-Cockpit, a signature feature found in many Peugeot models. This innovative setup consists of a compact, sporty steering wheel, a customizable digital instrument cluster located above the steering wheel, and a prominent infotainment touchscreen display in the centre of the dashboard. This configuration allows for a driver-focused layout, putting essential information and controls within easy reach.
The dashboard and door panels are adorned with soft-touch materials and premium trims, adding to the overall sense of luxury. Depending on the trim level, higher-end versions might offer additional features like leather upholstery, contrast stitching, and more extensive use of high-quality materials to enhance the upscale feel of the cabin.
Four trim levels are available: Allure, Allure Premium, GT and GT Premium.
The Peugeot 508 Allure trim, you still get the appeal of 17-inch alloy wheels and additional chrome accents around the grille and rear bumper. Inside, an 8.0-inch touchscreen infotainment system with sat-nav and 3D maps enhances the driving experience. The safety plus pack adds adaptive cruise control, blind-spot alert, lane-keep assist, and auto emergency braking for added peace of mind.
The mid-range Peugeot 508 Allure Premium trim elevates the car's already stylish appearance with attractive 17-inch alloys and LED front and rear lights. This specification includes a generous set of standard features, such as a 10-inch infotainment system with built-in navigation, ambient interior lighting, adaptive cruise control, and a blind spot monitoring system.
At the top of the range, the Peugeot 508 GT stands out with its eye-catching 19-inch two-tone alloy wheels. Inside, the i-Cockpit replaces traditional dials with a screen, complemented by a 10.0-inch infotainment system featuring sat-nav and a premium sound system. The GT's leather interior with massaging front seats adds a touch of luxury. The Drive Assist Pack Plus included as standard, incorporates features like adaptive cruise control, even capable of operating in stop-start traffic.
For those seeking even more tech upgrades, the GT Premium variant offers power-adjustable front seats and a 360-degree parking camera, making parking a breeze. The cabin exudes a more luxurious feel with features like LED indicator lights, part-faux leather upholstery, a leather-wrapped steering wheel, contrast interior stitching, and diamond-cut alloy wheels, enhancing the overall premium appearance of the car.
Power and Performance
Currently, the Peugeot 508 Hatchback offers a streamlined engine selection comprising one petrol engine and one hybrid option, with an additional, more potent hybrid system available in the sporty PSE variant. The base engine is a 1.2-litre petrol engine generating 131 horsepower, delivering impressive fuel efficiency of up to 50 miles per gallon in official tests.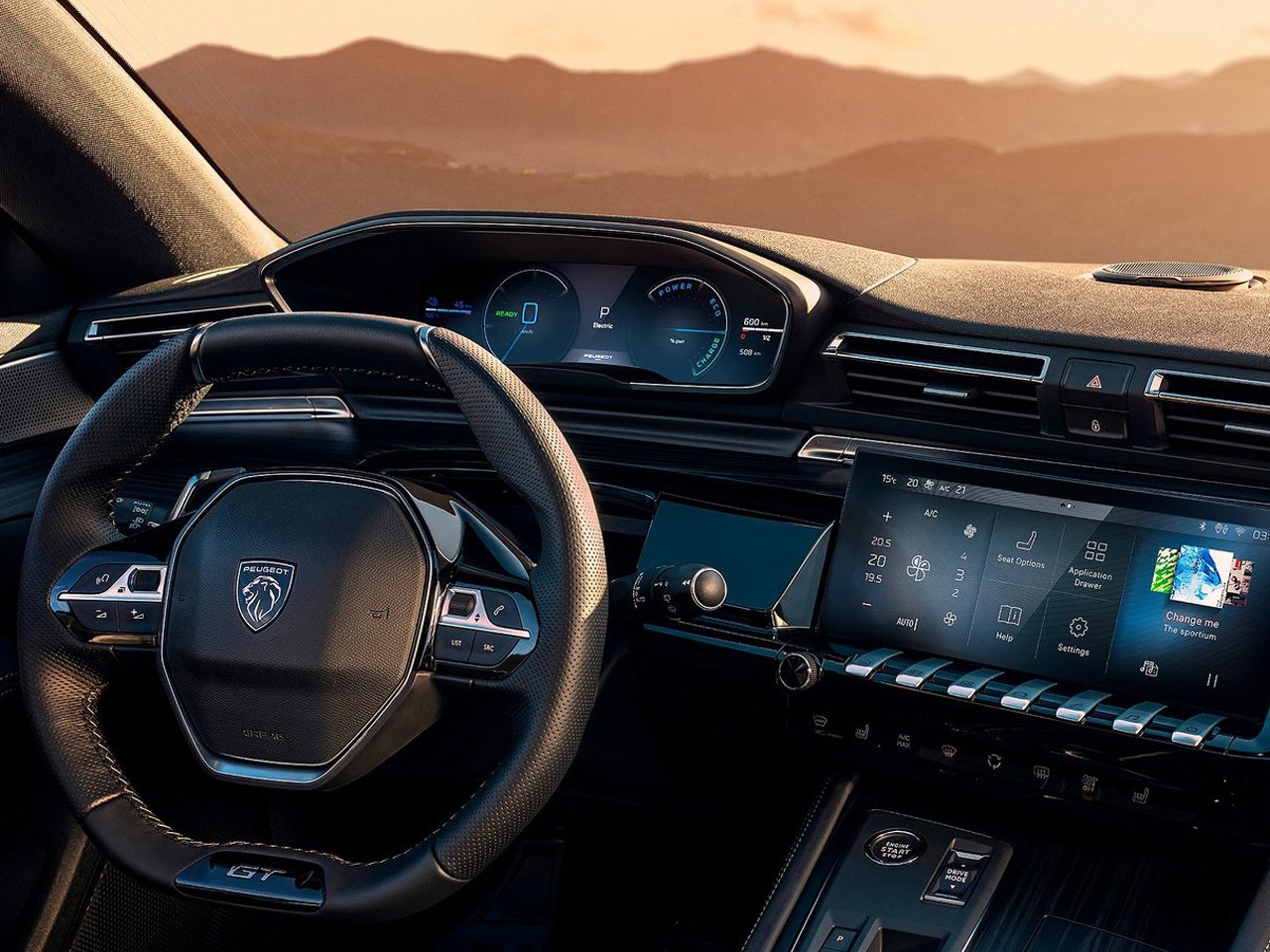 For drivers seeking ultimate fuel economy, the 508 Hatchback offers a plug-in hybrid engine with a power output of 225 horsepower. This hybrid powertrain allows for purely electric driving for approximately 40 miles, providing a zero-emission option for short-distance commutes. The official economy figure for this hybrid engine stands at an outstanding 274 miles per gallon, but achieving this requires diligent battery management and efficient driving practices.
Performance-wise, the Peugeot 508 Hatchback is designed to offer a satisfying driving experience. The car's suspension and chassis tuning strike a balance between comfort and sportiness, providing responsive handling and a composed ride. The steering is typically precise, offering good feedback to the driver.
Overall, the Peugeot 508 Hatchback is a breath of fresh air in the midsize hatchback market. Its striking design, impressive performance, and advanced technology combine to create a highly desirable package. While some practical compromises are present, they are outweighed by the car's overall appeal. If you're in the market for a stylish and enjoyable hatchback with a touch of luxury, the Peugeot 508 Hatchback should undoubtedly be on your shortlist.
Leasing vs Buying
The Peugeot 508 Hatchback is now available for purchase at a starting on-the-road price of £32,960.00*, or it can be leased with monthly payments starting from £404.69.
If you're considering leasing a Peugeot 508 Hatchback, we proudly offer excellent car leasing services in the UK. Our leasing deals include a manufacturer's warranty, road tax, breakdown insurance, and free delivery to most areas of the UK mainland (excluding specific regions).
Leasing a Peugeot 508 Hatchback can often be a more financially advantageous option compared to purchasing outright, thanks to the fixed monthly payments, variable mileage options, low initial rental, and flexible contract durations.
It's important to note that the 'on-the-road' price mentioned includes a year's road fund license, DVLA first registration fee, and a number plate fee. Please be aware that this price is accurate at the time of publication and is subject to change. To get the most up-to-date information, we recommend contacting your nearest Audi retailer.