Peugeot iOn Car Leasing & Contract Hire

INCL METALLIC PAINT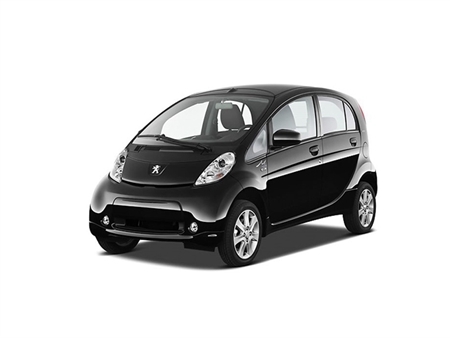 Personal price per month Incl VAT
Complete Care Terms and Conditions
Complete Care is available to drivers aged between 21-70 with no more than 2 "at fault" claims in the last 2 years and no more than 6 points on driving licence. The driver must not have been subject to a driving ban in the last 5 years and must have held a full UK/EU licence for at least one 1 year. Prices are based on the postcode of the customer. 72% of our customers would qualify for the advertised price however a confirmed rate will be sent in writing upon request.
In the event of an incident resulting in damage, loss or theft to the vehicle, the customer will be required to pay an excess known as a Customer Incident Charge (CIC) if they are found to be "at fault". The CIC varies depending on the number of "at fault" incidents for the vehicle and is an escalating charge as follows:
First incident is £250

Second incident £350

Third and subsequent incidents £750
If a repair is lower than the CIC, then the customer will only be charged for the loss, also known as a Customer Elected Payment (CEP).
Full eligibility criteria, restrictions and policy exclusions are available upon request.
Why Lease The iOn?
The Peugeot iOn is a 5-door green hatchback which presents an altogether different way of driving. Thanks to its 100% electric engine, it offers a drive that's completely silent, completely without vibrations and completely without gear changes. And, no matter how you choose to charge the batteries, running costs will be significantly lower than they would be with any traditional vehicle. The ever-fluctuating price of fuel need never worry you again as you take advantage of cheap off-peak electricity and charge overnight. And, best of all, thanks to its zero emissions, the Peugeot iOn also happens to be completely exempt from road tax.
Nationwide Vehicle Contracts have some excellent leasing offers on the Peugeot iOn at competitive UK car lease prices.
Peugeot iOn Key Features
• Winner of the Next Green Car 2011 award in City Car category;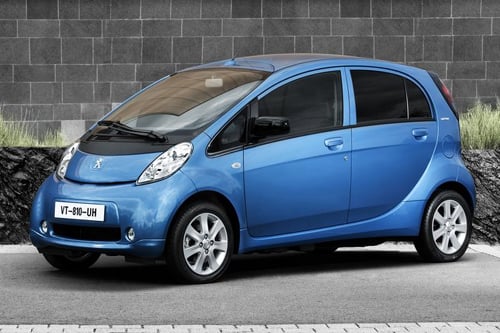 • Exempt from road tax and congestion charge;
• Supremely low running-costs;
• Compact yet spacious – ideal for city-driving;
• Impressively powerful lithium iOn battery can be recharged in as little as 15 minutes;


Electrified City Driving
The Peugeot iOn is powered by a lithium ion battery. Capable of storing an impressive amount of energy, on a full charge it has a range of around 93 miles, with a top speed of 81mph. In this way, it's the ideal choice for town and city driving, where most daily journeys are of no more than 20 miles. With its 2.55m wheelbase and tight turning circle, the Peugeot iOn is particularly adept at manoeuvring tight urban environments.
It can be recharged to its full capacity in about nine hours from a standard 220V domestic plug socket. You can therefore plug it in upon returning from work; waking up to find a full-charge drawn from the cheaper overnight electricity rates. Indeed, the running-costs for the Peugeot iOn are so low that you may wonder how you ever justified spending so much on petrol and diesel.
Special 380V recharging stations for electric cars are capable of achieving a half-charge in just 15 minutes, or an 80% charge in 30 minutes. As the country's green infrastructure improves, it will soon be possible to take the Peugeot iOn to the city streets and beyond, safe in the knowledge that a full battery and a cup of coffee will be just around the corner.
Comfortable Familiarity
Though offering a vastly different driving experience, the Peugeot iOn still feels reassuringly like a car should feel. It can comfortably seat four adults in its spacious interior, whilst a standard hydraulic brake is used for a more traditional driving feel.
You need not worry about sluggish starts either. You can enjoy 47kW of engine power and 180Nm of torque. The Peugeot iOn also features impressive acceleration for an electric vehicle. Should you require a sudden burst of power, for example, it can achieve 18-37mph in just 3.5 seconds.
Leasing vs Buying
There are many benefits to leasing the Peugeot iOn, including fixed monthly payments, a lower initial deposit, flexible contract duration, flexible mileage terms and inclusive road tax and breakdown recovery.