Panamera Hatchback Car Leasing & Contract Hire
The second-generation Porsche Panamera Hatchback improves on the original with a sleeker design, improved chassis Porsche's latest engines. With all-wheel-drive and PDK auto included, customers can choose from the standard 2.9V6 4, more powerful 4S, sportier GTS or the range-topping 4.0V8 Turbo. Alternatively for improved range and eco-credentials, there's the petrol plugin E-Hybrid, and to celebrate the 10th anniversary of the Panamera, there's the 10 Year Edition.

View our lease deals below and get an instant quote with free mainland GB delivery (exclusions apply) from a Porsche centre.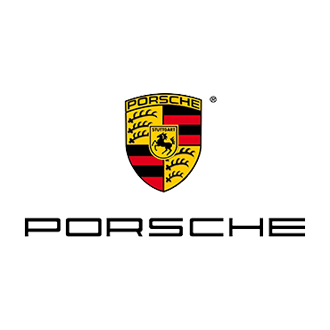 Complete Care Terms and Conditions
Complete Care is available to drivers aged between 21-70 with no more than 2 "at fault" claims in the last 2 years and no more than 6 points on driving licence. The driver must not have been subject to a driving ban in the last 5 years and must have held a full UK/EU licence for at least one 1 year. Prices are based on the postcode of the customer. 72% of our customers would qualify for the advertised price however a confirmed rate will be sent in writing upon request.
In the event of an incident resulting in damage, loss or theft to the vehicle, the customer will be required to pay an excess known as a Customer Incident Charge (CIC) if they are found to be "at fault". The CIC varies depending on the number of "at fault" incidents for the vehicle and is an escalating charge as follows:
First incident is £250

Second incident £350

Third and subsequent incidents £750
If a repair is lower than the CIC, then the customer will only be charged for the loss, also known as a Customer Elected Payment (CEP).
Full eligibility criteria, restrictions and policy exclusions are available upon request.
Why Lease The Panamera Hatchback?
With distinguishing 18" Panamera wheels, black brake callipers and twin single-tube tailpipes, the Porsche Panamera stands out from the crowd, boasting a confident road presence.
Once drawn in by Porche's distinctive exterior design, you can enjoy a ride in something a little bit different. Boasting an elevated central console and four individually supportive sports seats, the Panamera's cabin takes a distinctive form, with little compromise on function. It is more than just a four seat sports car, with ample space in terms of luggage capacity. Not only are you able to travel in superior comfort, you can do so in style also.
As standard, the Porsche Panamera features a 6-speed manual gearbox. A 7-speed Porsche Doppelkupplung (PDK) transmission is also available – enabling fast gear changes with no interruption to the flow of power.
Porsche Panamera: Key Features
• Distinctive Porsche styling;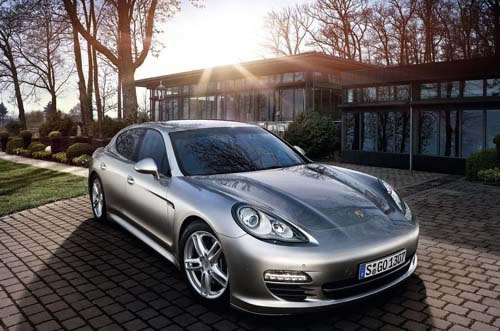 • Spacious & stylish interior design;
• Comprehensive safety system as standard;
• Lightweight construction resulting in great performance credentials and low emissions;


Power & Performance
The Panamera is equipped with an efficient and lightweight 3.6 litre V6 engine that is based on the V8 engine. Direct Fuel Injection results in an impressive power output that enables the rear wheel drive Panamera to reach 0-100km/h in just 6.8 seconds!
Steering on this model is precise and direct, meaning that behind the wheel of the Panamera, you will feel fully in control. A low centre of gravity connects you to the road whilst retaining an impressive degree of agility. A supple suspension system improves handling drastically, effectively swallowing up bumps in the road.
Leasing vs Buying
Leasing holds many advantages over buying a brand new car – with a low initial deposit, fixed monthly instalments and flexible contract terms. Nationwide Vehicle Contracts offer competitive lease rates across a huge range of vehicles – all of which come with inclusive road tax and fixed monthly instalments.