BRZ Car Leasing & Contract Hire
The second-generation Subaru BRZ stands out from the traditional four-wheel-drive models usually associated with Subaru. The BRZ instead possesses a lightweight rear-drive chassis, with Subaru's trademark flat-four engine mounted low in the front of the sports car. Customers can choose from six-speed manual and automatic gearboxes, with a new sport mode that utilizes automatic blipping to allow faster downshifting.

View all our latest deals below to find a BRZ that's right for you and get an instant personal leasing quote with many cars in stock for fast delivery.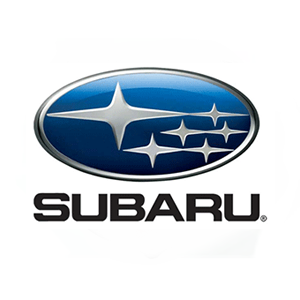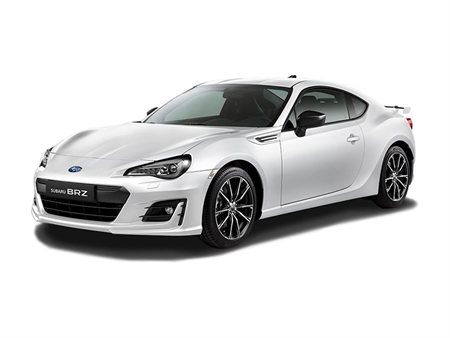 Personal price per month Incl VAT
Complete Care Terms and Conditions
Complete Care is available to drivers aged between 21-70 with no more than 2 "at fault" claims in the last 2 years and no more than 6 points on driving licence. The driver must not have been subject to a driving ban in the last 5 years and must have held a full UK/EU licence for at least one 1 year. Prices are based on the postcode of the customer. 72% of our customers would qualify for the advertised price however a confirmed rate will be sent in writing upon request.
In the event of an incident resulting in damage, loss or theft to the vehicle, the customer will be required to pay an excess known as a Customer Incident Charge (CIC) if they are found to be "at fault". The CIC varies depending on the number of "at fault" incidents for the vehicle and is an escalating charge as follows:
First incident is £250

Second incident £350

Third and subsequent incidents £750
If a repair is lower than the CIC, then the customer will only be charged for the loss, also known as a Customer Elected Payment (CEP).
Full eligibility criteria, restrictions and policy exclusions are available upon request.
Why Lease The BRZ?
The Subaru BRZ is a 3-door sports coupe built to provide nothing less than sheer driving pleasure. The BRZ refers to the 'Boxer' engine and rear-wheel drive. As the last letter of the alphabet, the 'Z' suggests a certain finality: suggesting that it doesn't get any better than the BRZ. This is Subaru's way of telling you that it doesn't really get any better than the BRZ. With the lowest centre of gravity of any car, the Subaru BRZ is a genuine thrill to drive.
Nationwide Vehicle Contracts have some excellent leasing offers on the Subaru BRZ at competitive UK car lease prices.
Subaru BRZ Key Features
• 2.0 litre 197bhp engine;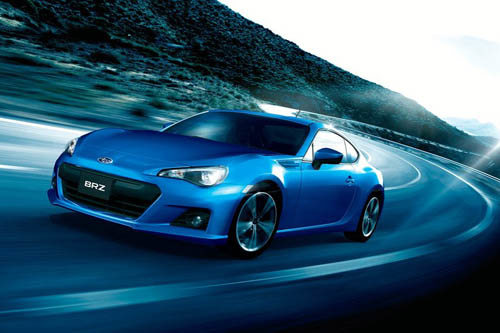 • The lowest centre of gravity of any car;
• Luxurious interior including heated leather seats, steering wheel and gear knob;
• Advanced safety systems including VDC and ABS;
• Extensive range of comfort, ride and experience enhancing equipment
Power & Performance
The Subaru BRZ is fitted with a 2.0 litre flat-four horizontally opposed engine, placed as low and as far back as possible. With the front driveshafts removed, this significantly reduces the overall weight of the Subaru BRZ and, crucially, gives it the lowest centre of gravity of any car.
As a result, the Subaru BRZ is capable of achieving 0-60mph in less than seven seconds. With incredibly refined ride and handling, Subaru have truly succeeded in their commitment to making the BRZ an undeniable joy to drive.
Advanced safety systems include Vehicle Dynamic Control (VDS) and an Anti-Lock Braking System (ABS). Transmission is available as either 6-speed manual or 6-speed automatic.
Luxury & Refinement
The Subaru BRZ is available in two trim levels, both of which are laced with such advanced equipment as will enhance your comfort, ride and experience.
The entry-level SE car is fitted with alloys, climate and cruise control, keyless entry and Bluetooth connectivity. The SE Lux model, on the other hand, is beautifully refined with its leather and alcantara trim, its heated leather sports seats and its leather steering wheel and gear knob.
Put simply, the interior of the Subaru BRZ is every bit as stylish and desirable as its exterior.
Leasing vs Buying
Driving a car like the Subaru BRZ is not only possible when you consider leasing, it's also a lot more practical and convenient.
When you lease a Subaru BRZ from Nationwide Vehicle Contracts, the vehicle lease, road tax and breakdown recovery are all included in a single fixed monthly payment. Our contract duration and mileage terms are flexible, too.