Black box insurance and car leasing
By Fergus
29th March 2021
If you're thinking of leasing a car and are a new or young driver under the age of 25, chances are you'll likely face higher car insurance premiums as you're considered high risk by some insurance companies.
According to Money Saving Expert, fitting a telematics device - also known as a black box - into your car could save you money. But just how does telematics insurance work?
To help you understand everything you need to know about installing a black box device, car leasing specialists, Nationwide Vehicle Contracts, has put together a comprehensive guide explaining how black box car insurance works and how it could help you save a fortune in insurance premiums.

What is a black box?
A telematics device, also known as a black box, is a small device fitted to your vehicle that tracks vital driving information. This information is then transmitted to the insurer via the black box to allow them to get a complete and comprehensive view of your driving habits and charge you accordingly.
Having a black box installed in your vehicle is often described as driving with a driving instructor or a parent in the seat next to you. Although it might seem a bit 'restrictive', it's proven to help make drivers drive better and safer. Plus, if it saves money and gets you out onto the road, it's worth putting up with.
If you're willing to prove that you're a safe driver, you could pay less for your cover by getting a black box and telematics insurance policy.
What does a black box track?
Black box insurance technology measures everything done in the vehicle, from how often the brakes are used and how cornering is performed, to how much acceleration is used, and how the car travels.
It also tracks when you are driving the vehicle. According to Injury Facts, most serious and fatal vehicle accidents occur late at night or early in the morning. If a driver agrees not to drive the vehicle within a certain time period, insurers may consider lowering the premiums. This is not to say that the car CAN'T be used at this time. It is still insured, but a penalty may be incurred if it is.

Where does the black box go in the vehicle?
There are a couple of different ways to make use of the technology of a black box policy.
Most policies use a small device that is the size of a deck of cards to transmit information to the insurer. The device is quite discreet and often fitted out of sight, behind your car's dashboard, or on the battery. This is installed professionally, at a safe location in less than an hour, with the box and installation cost usually included in the premium price.
Other types of telematics policies use an app on a smartphone or a device that plugs into a car's charger port or cigarette lighter.
Who is black box insurance best for?
Chances are if you're considering getting a black box fitted into your vehicle, you likely fall into a high-risk category. This may be due to your age, driving inexperience, driving convictions or past claims history. These customers typically face high premiums to get their vehicles insured, so proving to the insurance company that their driving is safe is a way to get those costs down. Allowing the insurance company to track such driving behaviour as braking, cornering, and speed via GPS to see how well the car is being driven is one way.
Other drivers that may be considered high risk by some insurance companies include:
Convicted drivers and drivers with endorsements
If you have accrued a few points on your licence, it can be challenging to get insurance without restrictions due to your past actions. Also, having a criminal record will increase your car insurance cost, whether your conviction is motoring-related or not, because insurance companies see you as a high risk.
Drivers in high-risk jobs
Your occupation can put you in a higher risk insurance category. Journalists, bookmakers, pub landlords, bar, or club owners are just a few examples of drivers in high-risk jobs due to a range of factors, including driving at night or even the chances of driving after having consumed an alcoholic drink. Unfortunately, these factors can affect your car insurance premiums.
Drivers in high-risk postcodes
Often drivers find it difficult to find reasonably priced insurance because of their postcode. According to Compare the Market, 90% of all car insurance claims occur within five miles of the driver's home. The highest risk areas are often found in cities such as London and Manchester, where you are more likely to get into an accident, and vehicle crime is more frequent due to higher levels of traffic.
Drivers of high performance and sport cars
Statistically, high performance and sports cars are more likely to drive faster and, therefore, may be involved in more serious accidents, which understandably makes insurance companies consider them high risk for car insurance premiums.
Young drivers
Statistics prove that young drivers are more likely to be involved in high-speed crashes and crashes caused by losing control of the vehicle. According figures from the Association of British Insurers (ABI), drivers between 17 and 24 are three times more likely than other road users to be responsible for "catastrophic claims". This may be because young drivers have less experience on the roads and poor hazard perception skills, making them more likely to get into accidents.
If you are under the age of 25, Nationwide Vehicle Contracts has put together a short guide on leasing for young drivers, with everything you need to know about age restrictions, passing the credit check and the types of contracts available.
New drivers
New drivers are regarded as high risk to insurance companies as they are often inexperienced, and overconfident. According to ALA Connect, one in five new drivers will be involved in a collision in their first six months of driving, which is one of the reasons why insurance providers charge such high premiums.
It's worth noting that a new driver isn't always a young driver. A new driver may be a teenager getting their driver's license for the first time, someone who is older and getting their driver's license later in life or drivers who have never before had a license in the UK. The New Driver's Act covers new drivers and its primary effect is to impose a two-year probationary period when the full driving licence is issued.
What are the advantages of a black box?
Having an infamous black box fitted to your car is no longer the stigma that it once was. Getting a black box fitted is a great way to cut down high insurance costs, especially for young drivers.
Advantages of having a black box fitted include: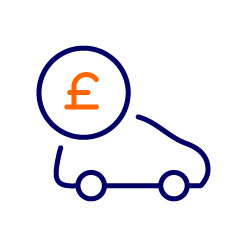 Affordable insurance
Drivers who fall into a high-risk category can get insurance on a vehicle they can afford.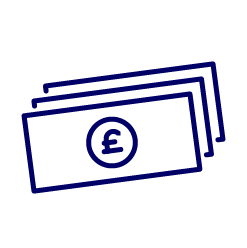 Lower premiums
The better you drive, the lower the premiums as premiums can be allocated accurately via the black box technology.
Safer driving
Driving may be safer with a black box installed, as drivers are aware that every move is monitored, especially speed, so driving behaviour has to be adapted for the better.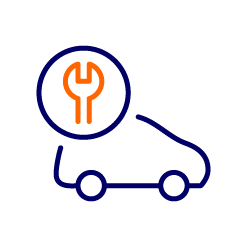 Lower maintenance costs
Limiting mileage, often when the vehicle is driven, means maintenance costs are kept down as wear and tear will be less, and fuel costs will be lower too, as it won't be used as much.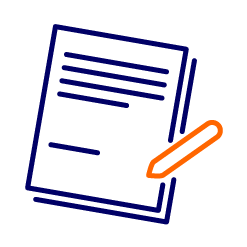 Build up no-claim discounts
Having a black box fitted also improves the chance of accumulating a one-year no-claim discount, helping a driver get lower insurance if they switch to a more conventional car insurance policy in the future.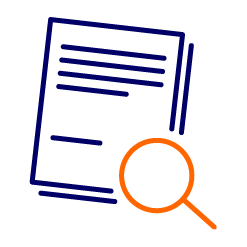 Helps stop fraudulent claims
If an accident does occur, information on the box can help to ascertain blame, stop fraudulent claims, or at least provide information about speed and how the car was being driven at the time of the accident.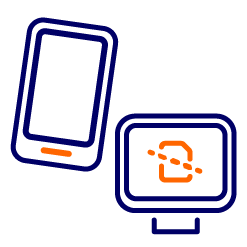 Track the car's location
If the vehicle is stolen, police can use the Black Box to track the car's location and recover it.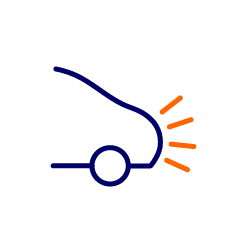 Devices can send an accident alerts
The devices can send an accident alert to your insurer if a sudden stop or impact is detected. If this is detected, the insurer calls the driver to check that all is well, even getting in touch with the emergency services if they can't get in touch after a certain time, telling them the vehicle's location.
What are the disadvantages of a black box?
Of course, a black box isn't for everyone, with most policies aimed at and taken up by younger drivers. Some also may feel the disadvantages often outweigh the lower insurance premiums or inconvenience of having one fitted.
Disadvantages of having a black box fitted include: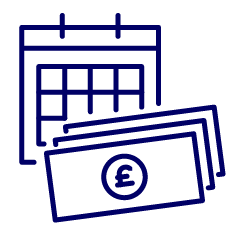 Takes time to make savings
While using a Black Box helps drivers towards cheaper car insurance, you may often have to wait for a year to benefit from that cost-saving as you have to prove yourself first.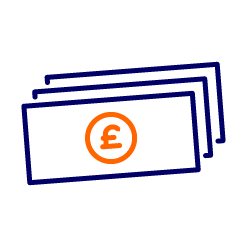 Policies can be more expensive
Some telematics insurance policies can be more expensive than the more traditional car insurances, so it is essential to shop around and not assume.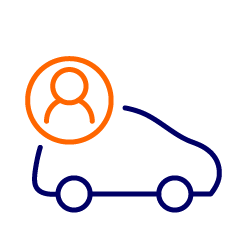 Some drivers may not save
Drivers who have a higher annual mileage could end up paying more than they would for an ordinary policy. Drivers currently paying the cheapest premiums, such as middle-aged motorists with good driving records and full no-claims bonuses, are unlikely to find a black box policy cheaper than their conventional cover.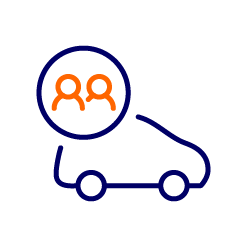 Additional drivers can affect data
If the car is driven by somebody other than the policyholder, the Black Box has no way of knowing who is driving the vehicle. If they drive badly, when it is agreed the car should not be used or exceed the mileage limit, it is the policyholder who gets penalised.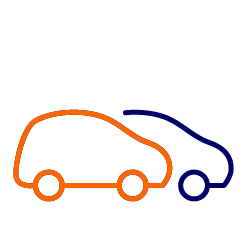 Not always available for lease cars
While most finance providers allow a black box to be fitted to the vehicle, others don't, as it is classed as a modification.
Can I have a black box fitted to my lease car?
If you are thinking of having a black box or telematics device fitted to your new lease car, you must check with your finance provider before installation. While most finance providers allow a black box to be fitted to the vehicle, others don't, as it is classed as a modification. As such, it is always worth checking before applying for a black box insurance policy to make sure that you have the appropriate permissions in place.
Want to know more about young driver car leasing?
Thinking of leasing your first car? Visit our Young Driver Car Leasing guides, view our latest car leasing offers or call Nationwide Vehicle Contracts on 0345 811 9595 for expert advice.
Guide Information