Budgeting For Your First Car
If you've just passed your driving test, you'll be desperate to hit the road in your own car. But while it is easy to picture yourself behind the wheel of a fancy new ride, there are lots of things to consider with your budget being by far the most important.
To help make choosing your first car a little easier, we've put together this short guide on how to find the right first car for you, including how to budget for your new car and what ownership costs to take into account.
Setting a budget for your new car
With so many great car leasing deals out there, it's easy to fall into the temptation of leasing a car based solely on the monthly repayments but it's important to work how much your new car is going to cost to run, too.
Start by sitting down with a calculator to work out:
Calculating your budget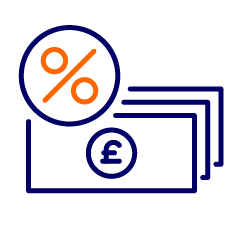 1

.
What is your current income and expenses?
The first step is to determine what your current income and expenses are. Remember to base your income on what you actually take home (after taxes) and factor in any other expenses or commitments you may have.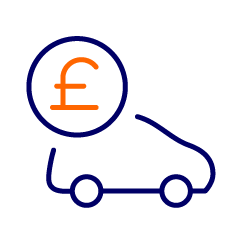 2

.
How much can you afford?
The next step is to determine how much you can afford to spend on a new car. Alongside the monthly rental, you will also need to consider other running costs, such as fuel, insurance and servicing.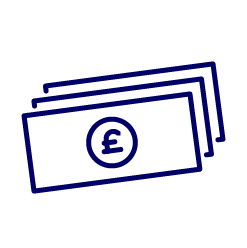 3

.
Don't forget the initial rental
Finally, don't forget to factor in the initial rental when setting your budget. The initial rental is an advanced rental of usually equivalent to 3, 6 or 9 monthly rentals and forms part of the hire agreement. Unlike a deposit, the initial rental is non-refundable. It's also worth bearing in mind that paying a larger initial rental will help to reduce your monthly payments.
The Money Advice Service has a simple Budget Planner which will help you work out how much you can afford to on your new car.
Considerations for your first car
Once you've got your budget in place, the next step is to find the right car for you. Along with style and technology, it's important to consider running costs such as fuel and insurance.
Running Costs
While the monthly rental is likely to be your first consideration, insurance, servicing and fuel costs all add up so it is important to work out how much a new car will cost you over a year to help you budget. Consider:
Fuel
Fuel is the most obvious running cost for any car, good fuel economy should be at the top of your new car list when searching for your first car.
To calculate how much the car is likely to cost in fuel for a year, you can use the manufacturer's official MPG (miles per gallon) figure. MPG refers to the distance you can travel in your car on a certain amount of fuel. Every new car in the UK has three official fuel consumption (fuel economy) ratings:
Urban
Extra-Urban
Combined
Urban represents city driving, Extra-Urban represents country roads and motorways, and Combined represents an overall figure.
If you intend to cover 8,000 miles a year (the UK average), then a car that returns 40 MPG will use 200 gallons of fuel annually. There are about 4.55 litres to a UK gallon, so if petrol costs about £1 a litre, a car that returns 40 MPG should cost roughly £910 a year (or £75.83 a month) to fuel.
It's worth bearing in mind that the official MPG figure provided by the manufacturer is not always real-world representation and other factors, such as traffic or driving in a spirited fashion, will also affect your fuel consumption.
We created a handy Fuel Calculator which uses the Distance (Miles), Efficiency (MPG) and Fuel Cost (Pence Per Litre) to calculate how much your journey will cost. You can also calculate your vehicle's MPG or work out how much fuel you will need for a particular journey by using the same tool.
Insurance Group
With car insurance costing an average of £2,232 for a 17-year-old driver according to comparison website Gocompare.com, car insurance is one of the biggest cost considerations for new drivers. It therefore important to check the insurance group number of the car before buying or leasing.
A car's insurance group is based on the risk of the vehicle and is determined by the Association of British Insurers (ABI). Each car is assigned a group number between one (lowest) and 50 (highest). Typically cars in lower groups attract a cheaper premium, while cars in higher insurance groups attract a higher premium, often because they're high-performance models or prestige cars that have expensive repair or replacement costs.
As the cost of car insurance varies enormously and is based on a number of factors, such as the type of car you're insuring, the profile of the driver and where you live, the best way to determine car's insurance costs is to check online to compare insurance prices. Many comparison sites offer fast quotes for multiple insurance providers and can help you to find the best rate. Here are a few examples to help you:
You can also read more about insuring a lease vehicle in our handy online guide.
Maintenance and Servicing
In order to keep your new car in the best possible condition, you must service it at regular intervals as advised by the manufacturer. Most new cars need servicing every 12 months or every 12,000 miles to check and replace any parts which wear down over time and use. During a service, the engine oil and filter will be changed and scheduled maintenance will be taken care of.
As service costs depend on the type of car, its servicing schedule and the price of parts, costs vary wildly from vehicle to vehicle. For a lower budget, small cars, service costs tend to be around £150 each time, while high-performance, higher spec vehicles which require specialist skills and parts will be significantly higher.
For drivers who prefer to spread the cost over a longer-term, a servicing or maintenance package is worth considering. A maintenance package is an optional cost and includes all servicing, necessary maintenance of tyres, brakes, the exhaust and the battery of your vehicle, plus any necessary labour costs.
You can read more about servicing your lease vehicle including is involved in an annual car service, what the recommended service intervals are for your car and whether you have to take it to a main dealership, in our short guide.
Other Costs
Finally, it's a good idea to think about any other costs which you may need to factor into your budget. If you live or work in London, you'll need to factor in the London Congestion Charge into your monthly budget. Don't forget to take any daily parking fees and/or residents' parking permits into account. These may seem like fine details, but having a comprehensive idea what your car will cost can help you figure in all the factors fully.
Looking to lease your first car with Nationwide Vehicle Contracts? Find out more about How Leasing Works by reading our handy guide or call 0345 811 9595 to speak to one of our experienced sales advisers.
Guide Information