How To Reduce Your Car Running Costs

By Donna
19th July 2022
Leasing your first car is an important decision for many new drivers and one that requires a lot of consideration. Alongside your ability to afford the monthly rentals, drivers also need to consider the running costs of the vehicle. Fuel costs, insurance rates, road tax rates and maintenance costs all add up so it's important to consider all potential costs before picking your next new car.

To help keep running costs low, car leasing experts, Nationwide Vehicle Contracts, put together some simple top tips to help reduce the running costs of your vehicle as much as possible.
Insurance
Car insurance is one of the biggest cost considerations for new drivers. Here in the UK, every vehicle used on UK roads and in public places must have an appropriate motor insurance policy in place. For lease vehicles, the vehicle must be insured on a fully comprehensive insurance policy.
Before you buy or take advantage of a cheap car finance deal, it is important to check the insurance group number of the car. Typically high-performance cars or prestige models that are considered luxury car leasing attract a higher insurance group because they can be expensive to repair or replace in the event of accident, while cars in lower groups tend to attract a cheaper premium.
To keep insurance costs down, consider:
Choosing a car in a lower insurance group in order to attract a cheaper premium
Checking insurance costs online to compare insurance prices between providers
Adding a telematic box (also known as a black box) which rewards careful drivers
Adding an additional, more experienced driver to the policy to help reduce costs
Paying for the insurance policy for entire year upfront and not by monthly direct debit
Amanda Stretton, motoring editor at Confused.com, says:
"Younger drivers tend to have higher premiums. Some age groups are paying upwards of £2,000. But if you keep a clean driving record, they're likely to go down.
"But what can you do in the meantime to keep costs down? As a new driver this can be confusing, so we've made some top tips to help lower the price of car insurance. And it can be as simple as looking at how you use your car.
"The trick to finding cheaper insurance is shopping around each year. Even if your renewal price is cheaper or the same. It's likely there's another insurer offering a better price."
Fuel
Fuel is most obvious running costs for any car. In 2017, the RAC reported the average cost to fill up a car at the pumps is £66.25 for petrol cars and £67.27 for diesels, making fuel one of the most costly considerations when running a car.
When shopping for your car leasing offers, consider a vehicle with a good fuel consumption to help keep running costs low. As a general rule, a fuel consumption of 30+ MPG for Urban driving and 45/50+ for Extra-Urban driving is considered good.
Other suggestions to help keep fuel costs down include:
Shop around to find the cheapest fuel rates in your area
Keep your tyres inflated as lower tyre pressure increases the drag on a car, meaning you need more fuel
Declutter your car as the lighter your car is, the less effort it needs to accelerate
Turn off air conditioning at lower speeds as uses an incredible amount of fuel
Use our handy Fuel Calculator to work out your monthly or annual fuel costs

Maintenance
In order to keep your new car lease hire in the best possible condition, you must service it at regular intervals as advised by the manufacturer. Skipping service and maintenance reminders can not only impact the running of your vehicle but can also prove costly in the long run, potentially resulting in penalties from the finance provider.
To keep maintenance costs down, consider:
Taking out a monthly maintenance package to spread the costs over a longer period
Make sure you service the vehicle at the recommended intervals and don't skip services
Shop around for the best price but ensure the garage use approved manufacturer parts
Keep your vehicle clean and tidy whenever possible
Parking
If you live in a flat or a house that has an allocated parking space or if you live in an area in which the street parking is controlled, you will likely need to arrange the parking permit with your landlord and/or local authority.
Parking costs are often forgotten about when considering annual running costs for your vehicle but if you need to pay to park your vehicle, costs can quickly clock up.
To help reduce parking costs, consider:
Paying attention to where you park to ensure you are not violating the law which can result in a costly fine
Paying for a weekly or monthly pass to take advantage of discounts and save money
Splitting the parking costs with a friend by sharing the journey where possible
If you do receive a fine, pay the fee early to take advantage of lower rates
Driving
Finally, the way that you drive can also impact on running costs. Driving in a spirited fashion, breaking harshly and accelerating quickly all increases the amount of fuel you use, as well as wearing out parts on the vehicle more quickly.
To help improve fuel consumption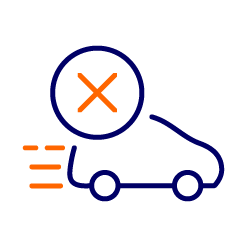 1

.
Accelerate gradually
Accelerating gradually without over-revving as the harder you press, the more fuel you spend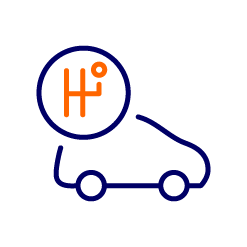 2

.
Drive in a high gear
Driving in the highest gear possible without labouring the engine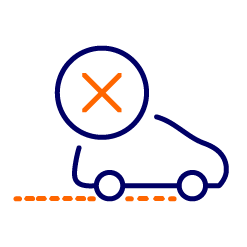 3

.
Slow down naturally
Allowing yourself to slow naturally to use the stored energy most efficiently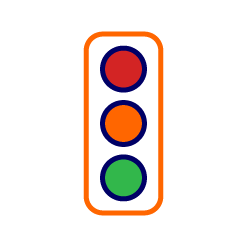 4

.
Stop gradually
Rolling up gradually to a traffic light as it changes from red to green to prevent stopping
Guide Information