What should your budget for your car be?
By Fergus
8th August 2022
If you're considering leasing a car, it is important to consider your budget. Whether you are budgeting for your first car or just planning your next upgrade, the costs of leasing a car go beyond the initial lease cost and running costs.
Establishing a manageable monthly spend limit for a car is an excellent way of identifying a budget and can be the initial step in determining which car you will purchase or lease.

In this guide, we talk you through establishing your budget and the initial steps to identify what kind of vehicle you need for your car.
How to establish your budget
Whether you are establishing a budget for a new car for work or are just after a flashy new set of wheels, there are lots of things to consider, including:
Income
Calculating how much you can afford to spend on a car is a great way to establish a budget. It's typically recommended that you spend 10-15% of your income on transportation, so if your monthly income is £3,000, you would ideally budget for a car that costs £300-£450 per month.
There are plenty of reasonably priced car options if you don't need much space and just want to get from A to B. For example, prices for a brand new Dacia Sandero start from £13,595 OTR* or to lease from £TBC per month*.
You also don't need to spend a fortune on a brand new SUV for something more spacious and family-friendly. There are several affordable options, such as a brand new Skoda Octavia with prices that start from £22,390 OTR* or to lease from £264.36 per month*.
However, several car budget calculators are available online to help you estimate your monthly car payments. Money Helper, for example, has a car costs calculator in which you enter your monthly income and expenses, and the calculator will estimate how much you can afford to spend on a car.
If you're not sure what kind of car you want to buy or lease, consider using our car search tool to compare different models and prices. You can also read our motoring guides and leasing options for more tips on finding the perfect car for you.
*Prices correct at time of publication.
Existing Expense/Debts
Here, you need to consider regular monthly outgoings, including:
Mortgage/Rent expenses
Insurances
Energy bills
Car payments are not the only obligations you have to take care of. Other financial commitments and existing expenses and debts can significantly impact your budget. A budget calculator is an excellent way of establishing how much you can afford to spend on your car. Enter your income and outgoings, which will calculate an affordable monthly spend.
Finance Option Utilised
Buying upfront would be the most cost-efficient way to get a new car in an ideal world. Then, you've completely covered the cost and have no additional expenses like interest to worry about. However, in reality, that doesn't work for everyone.
Financing or leasing a car is the preferred option for most young drivers, as it allows you to spread the cost between the initial payment and monthly payments over an agreed term. It's a good idea to calculate your typical monthly costs, then work out what you would have left after paying for your car. This should include the cost of the finance, plus additional expenses like insurance, tax and fuel.
There are four main options for vehicle financing: Personal Contract Hire, Personal Contract Purchase, Personal lease Purchase, or a personal loan. As with any financial decision, it's essential to understand what you're signing up for.
Read our personal leasing types and contracts guides to learn more about what to expect when it comes to leasing a vehicle, and understand which is the best option for you. The best choice for you usually depends on whether you'd like to keep your car at the end of the lease, among other things.
Other costs:
Alongside the upfront price, there are so many other car running costs you also need to think about with car ownership, including:
Other costs to consider:
Car insurance
Insurance costs can come as an unpleasant surprise, with insurance for new drivers being especially expensive. Don't wait until you have your car to wonder why your car insurance is so costly. It's a good idea to consider multiple quotes and car insurance groups before making any commitments.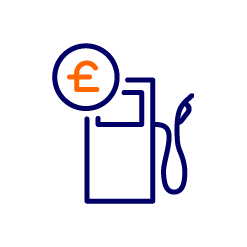 Fuel
The car's fuel type, efficiency and how you drive affect the amount you need to fuel up. It might be a good idea to get an all-electric vehicle if the idea of unpredictable fuel prices stresses you out, as they often have cheaper maintenance expenses and lower running costs.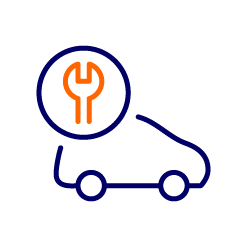 Maintenance and repairs
Car maintenance costs are often an unwelcome reality of car ownership because accidents happen. So, it's worth checking out your car's warranty or looking for the most reliable or cheapest cars to repair when deciding what car to get next.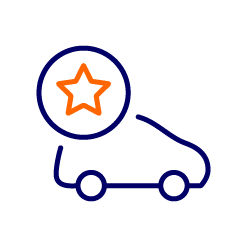 Trim level
The price of a vehicle can vary greatly depending on the trim level, and you may have to pay significantly more merely to add extras such as air conditioning and an infotainment screen.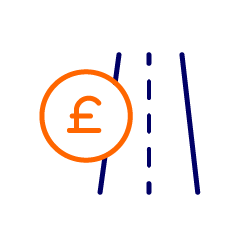 Road tax
The cost of vehicle road tax varies depending on how much CO2 your car emits. The more a vehicle emits, the more expensive it will be.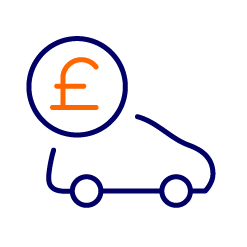 It is essential to factor these in when considering what car you can afford, as they will impact your monthly spending. For example, if you're looking at a vehicle that's going to be expensive to maintain or repair, that's going to increase your monthly spending.
Check out our car leasing costs guide for more information on costs when leasing.
Still have a question regarding budgeting for your next vehicle? Call Nationwide Vehicle Contracts on 0345 811 9595 to speak to one of our experienced car leasing consultants.
Guide Information