Amending the Mileage on Your Lease Contract
Here at Nationwide Vehicle Contracts, we are often asked by customers about the option to amend the mileage allowance on a lease contract, otherwise known as a contract amendment.
Mileage is one of the major factors in defining how much your leasing plan will cost, therefore it is vital to choose a mileage allowance that reflects your driving habits. But occasionally customers may want to amend their annual mileage allowance to avoid paying an excess mileage charge.
To help explain the rules surrounding contract amendments, Nationwide Vehicle Contracts has put together a short guide to explain the process involved in a contract amendment including the criteria and the fees involved.
What is a Contract Amendment?
A contract amendment is a formal change made to certain parameters on your lease agreement, such as the annual mileage allowance or total lease term, by the finance provider.
Types of contract amendments may include:
Mileage extension (e.g. changing annual mileage from 10,000 to 12,000)
Mileage reduction (e.g. reducing annual mileage from 10,000 to 8,000)
Term extension (e.g. extending a lease agreement from 24 to 36 months)
Adding breakdown cover (e.g. adding recovery to your contract for extra peace of mind)
Throughout this guide, we will be specifically looking at the process involved in amending the mileage (increasing or reducing your annual mileage allowance) on your lease contract.
Why would a Mileage Amendment be required?
There are many reasons why a customer may wish to amend the mileage on their lease contract. While we always advise that you choose a mileage allowance that reflects your driving habits at the start of your lease contract, major changes in your circumstances could impact your driving style. Potential scenarios may include:
Moving home or job in such a way that means you are likely to exceed your agreed mileage
Use of second car or company car means you've not used your lease vehicle as often as expected
It is important to note that any changes to your contract, including mileage amendments, are at the discretion of the finance company and are NOT available for every contract, therefore it is important to find out what your available options are before taking out your initial lease agreement.

What is the criteria for a Mileage Amendment?
The criteria for a mileage amendment varies from funder to funder and from contract to contract. A mileage amendment is subject to several criteria:
Most finance providers will not allow you to amend the mileage in the first 12 months of the contract.
Most finance providers will only grant a contract amendment if there are 6 or more payments outstanding on the original agreement.
Depending on your finance provider, a mileage amendment may not be permitted for customers on a Personal Contract Hire agreement.
Depending on your finance provider, a mileage amendment may not be permitted for Sole Traders or Partnerships with less than 3 partners.
For some funders, the mileage amendment must be at least 10% plus of original contract mileage.
An administration fee of £100 exc VAT will be charged per vehicle mileage amendment request.
Can anyone apply for a Mileage Amendment?
No, because this option is not available with all funders. A mileage amendment is at the discretion of the finance provider and is available on all products. A mileage amendment will also not be permitted where:
The existing account has arrears or is subject to Default or Insolvency.
The Modifying Agreement has not been completed in full.
How much does it cost?
In the instance that a mileage amendment is permitted, the funder will also calculate a new rental and will issue you with a new quotation.
Nationwide Vehicle Contracts Ltd also charge a fee of £100 excl. VAT per vehicle mileage amendment request. The contract amendment fee is payable by debit or credit card or by BACs payment and will be taken on receipt of your signed finance documentation detailing the amendment.
I want to request a Mileage Amendment, what do I do?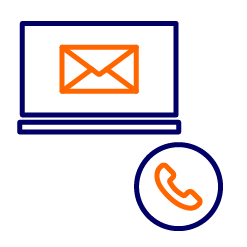 Contact Nationwide Vehicle Contracts
As mileage amendments are not available on all products, you must contact Nationwide Vehicle Contracts via email in the first instance to discuss your options with one of our team. Please note, we will only be able to discuss a mileage amendment with the person named on the finance documentation and you must have your registration number to hand. Email requests can take up to three working days to be actioned so if your request is urgent, please call us on 0345 811 9595.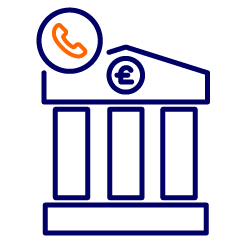 Contact Funder
We will contact the funder to see if you are eligible for a mileage amendment and will be in touch to advise accordingly.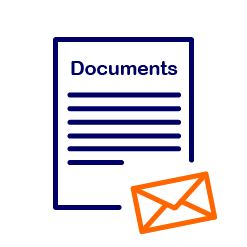 Documents Sent
If you are eligible, a modifying agreement detailing the amendment will be sent to us by funder. We will then email these across to you. Please check the documentation carefully, particularly the quote validity date, to ensure everything is correct.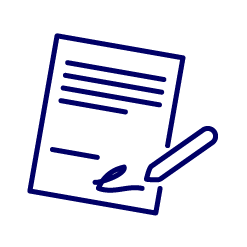 Sign Documents
Print off the agreement on plain paper, sign the Modifying Agreement and return the documentation to the address stated on the email. Please note, we must be in possession of the signed Modifying Agreement at least two working days prior to the quote validity date in order to process the documentation.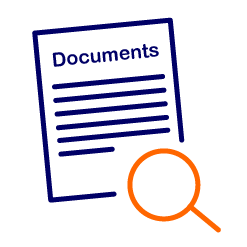 Review Documents
Once we have received the signed documentation, we will send this to the funder for review. Please allow 3-5 working days for this to be received as the funder will not accept scanned copies of the agreement.
How long will the process take?
The process involved in mileage amendment can vary case to case as it is often dependent on the funder. Where possible, mileage amendment requests are usually acknowledged within 48 hours during the working week. We advise that from beginning to end, the process can take up to four weeks so please bear this in mind when contacting us.
Guide Information