Can I Take My Lease Vehicle Abroad?

By Donna
29th December 2022
Taking your lease car on holiday can be tricky, especially if you're travelling to a country you've never visited before. While many people hire a car abroad, others find it difficult as the steering wheel and gearbox are on the opposite side, and it takes time to get used to the new dimensions. For these reasons, many customers prefer to take their own car abroad.

There's a lot to consider when taking your lease car abroad, so to help you out, car leasing specialists, Nationwide Vehicle Contracts, has put together a short guide giving you all the information you need about travelling to continental Europe in a contract hire car.
This guide covers the following:
Can I drive my lease car abroad?
You can drive your lease car abroad, providing that you have the permission of your finance provider and the correct documentation, such as your full UK driver's license, a VE103B and a VE103 certificate.
Before you leave for your trip, you will need to contact your finance provider to obtain the relevant permissions. The key for a successful trip is preparation so to avoid any unexpected fines or issues whilst you're abroad, it is vital that you speak to your finance provider direct to discuss your options and to arrange for the appropriate paperwork to be sent in advance of your trip. Failure to obtain the correct permissions could result in delays on departure or, in the worst case, could even see the car impounded.
You can find out the contact details for your finance provider by logging into the Customer Account area.
What paperwork is required to drive my lease car abroad?
If you want to take your car in another country, alongside your full, valid UK driving licence, you will need to fill in a Vehicle-on-Hire-Certificate (VE103B) form.
The VE103B replaces the vehicle logbook, proving that the driver has permission to drive the car. This is a legal document which acts as an alternative to the V5C log book and gives authorisation from the finance provider (the owner and keeper of the vehicle) for the driver (you) to take the vehicle lease hire abroad. The VE103B contains the details of the vehicle such as registration number, make and model and etc. The form will also confirm the name and address of the person leasing the vehicle as well as the length of the contract.
To acquire your VE103B, contact your finance provider at least two weeks before you leave.
Check your breakdown and motor insurance
Whether here in the UK or travelling abroad, it is your responsibility as the contract holder to ensure that your vehicle is insured. If you are planning on taking the car abroad, it is important that your breakdown and motor insurance covers you for driving on the continent. Some insurers downgrade the level of protection for European cover to the most basic level so before you set off, check what insurance cover you have and determine whether you need to add to it. Drivers of salary sacrifice or company cars should also check their company policies before travelling to ensure they fully understand any limitations of the cover.
As of 2021, UK motorists no longer need an insurance green card before taking their car to EU countries.
Have the rules changed since Brexit?
Since Brexit, rules have changed in relation to driving abroad. Driving licences issued in the UK will still be valid when driving in EU member states, but if you still have a paper license, you'll need an International Driving Permit (IDP).
There are three types of IDPs needed depending on where you're driving, this includes:
1926 IDP – only needed if you're in Lichtenstein
1949 IDP – required if you're driving in Cyprus, Iceland, Malta, and Spain
1968 IDP – all other EU/EAA countries require this, regardless of driving experience
Another change is that British expats in the EU will now have to take a driving test in their new country to drive legally. This will most likely affect those planning to retire to Spain or France, so make sure you know your country's highway code before moving!
A couple of weeks before you leave, take the time to familiarise yourself with the local driving laws, such as speed limits, road signs and road markings. Europe's highway police are cracking down on UK drivers because of Brexit. If you plan on taking your car on holiday, make sure you have the correct equipment on board with you. Many countries also have specific laws in place which require the driver to carry additional equipment in the vehicle so make sure you're fully aware of what you need to take before to leave.
Local driving laws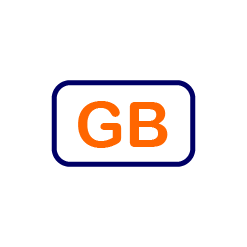 GB Sticker
Make sure your GB sticker is clearly visible on the back of your car if your number plate doesn't already include it. The GB letters must be black on a white, elliptical background and must be at least 80mm high with a stroke width of 10mm.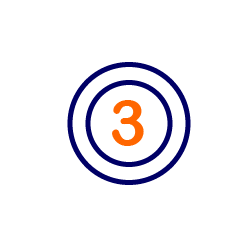 CRIT'Air Clean Air Emission Sticker
Paris, Lyon and Grenoble legally require all vehicles to display a 'clean air' sticker on the windscreen to identify its emissions levels.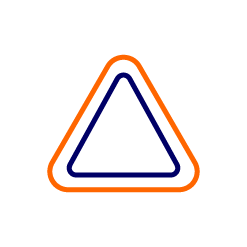 Vehicle Safety Kit
Many countries in Europe require by law that you carry a first aid kit, fire extinguisher, warning triangle, reflective jacket, headlamp beam reflectors and spare bulbs.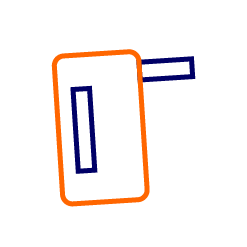 Breathalyser Kit
All drivers heading to France will need to carry a personal breathalyser kit with two disposable testing units.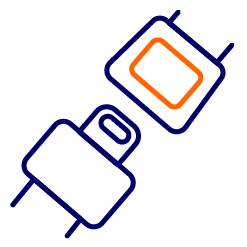 Children-Friendly Seat Belts
Families travelling to France should be aware that children under the age of 10 are not permitted to travel on the front seats of vehicles without a special child restraint.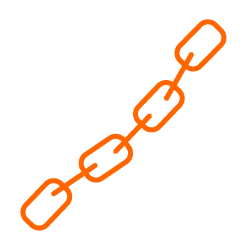 Snow Chains and/or Winter Tyres
During winter months, many countries require the vehicle to be fitted with winter tyres or for the vehicle to carry snow chains.
The AA has a handy document which offers country-specific advice about the compulsory equipment requirements, as well as information on local laws.
What else do I need to take to drive abroad?
In all European countries, British motorists need to present a 'UK' sticker on their car. Below are some common things you need to take with you when driving through major European countries:
France
High-vis jacket
Warning triangle
Breathalyser
Clean air sticker
Winter tyres (if winter)
Spain
High-vis jacket
Two red warning triangles
Spare wheel
Headlamp beam deflectors
Italy
High-vis jacket
Warning triangle
Headlamp beam deflectors
Winter tyres (in winter)
Germany
High-vis jacket
Warning triangle
First-aid kit
Headlight beam deflectors
Environmental badge
Winter tyres (if winter)
Portugal
High-vis jacket
Warning triangle
Approved child seat for children under 12
Netherlands
Headlamp converters
Warning triangle
How to prepare your vehicle for a trip
To prepare your vehicle for driving in a foreign country, you must have all the required equipment on board in the event you get pulled over. It is also important to check that your car is in good condition before you set off. A simple way to do this is to carry out a POWER check:
Petrol (or diesel) - Make sure you have enough fuel to get to your destination and that you know where the next fuel station is
Oil – Be sure to check the oil levels before you leave
Water – Make sure the water levels are OK before you leave and don't forget to top up the windscreen washer fluid too
Electrical – Ensure all lights are working and are not dim. Don't forget to check if you need to take a full set of replacement bulbs if this is required in the country you are travelling to
Rubber - Check the condition of your tyres, the tread depth and that they are inflated to the correct pressure for the car weight with passengers and load.
Finally, check and double-check that your sat-nav (if your car has one) is working and up to date. You want to avoid getting lost in a foreign country and ending up somewhere you don't belong, so make sure you're sat-nav is in good condition.
Still have a question about taking your lease car abroad? Call Nationwide Vehicle Contracts on 0345 811 9595 to speak to one of our car leasing experts, or check out our Car Maintenance guides for more helpful advice and information.
Guide Information