Early Termination: Ending Your Lease Contract Early

By Alex
29th December 2022
What is an Early Termination?
You can end your car lease contract at any time by applying for an early termination. Early termination is when a customer wishes to terminate their lease contract early before the end of the contracted term. With an early termination, the customer arranges with the finance provider to return the vehicle early for a set fee which is calculated by the funder.
Since lease agreements are not designed to be broken, substantial penalties and fees are usually associated with early termination so it is advised that you think very carefully before cancelling the agreement and find out precisely what these total costs would be.
Why would an Early Termination be required?
There are many reasons why a customer may want to terminate their lease contract early. Perhaps personal circumstances have changed such as relocation or redundancy? Or maybe you're nearing the end of your contract term and wish to take advantage of a new lease deal to cut costs? Early termination allows you to break from your lease contract early.
As we mentioned before, early termination can be costly so it is advised that you consider all options before making a decision. If you're struggling to pay the monthly leasing charge, you may want to speak to your finance provider first as they may offer to extend the length of the lease, which would lower your monthly payments, or come to some other arrangement to help you out.
Can anyone request an Early Termination quotation?
Early termination is at the discretion of the finance provider and is not available on all contracts. Please speak to Nationwide Vehicle Contracts in the first instance to discuss your options.
What is the criteria for an Early Termination?
Calculation for the early termination charge is based on what type of lease agreement you currently have and whether the agreement is regulated under the Consumer Credit Act.
For customers who aren't entitled legally to an early termination, the funder may base their early termination calculation on any outstanding rentals plus current market conditions, also known as an actuarial calculation.
Personal Contract Hire agreements cannot be early terminated unless £1500 inc VAT of rentals have been paid.
For Finance Lease agreements, the sale details, vehicle mileage and payment for the amount equivalent to 2% of the gross sale price will be required in addition to the payment for the early termination charge.
The customer is only eligible for an early termination quotation where payments are up-to-date or payment arrears are no older than 41 days.
No quotations or early settlement figures will be valid whilst an account is held in default or the customer is insolvent.
The funder will be unable to terminate the vehicle unless cleared funds are received in full.
The customer will be held liable for all payments whether or not made by a third party as it is the customer's responsibility under the terms and conditions of the contract.
How much does it cost?
As with any type of financial contract, there is a penalty charge for ending your lease contract early. This penalty - also known as an early termination fee - depends on a number of factors and varies from funder to funder. Some finance providers charge a fee of 50% of outstanding rentals and any arrears for Contract Hire and Personal Contract Hire agreements, while others calculate a fee on a case-by-case basis by taking into consideration the length of the contract and mileage allowance, as well as any outstanding rentals.

In all cases, an early termination charge will need to be paid by the customer or a third party. Payment is by BACS or CHAPS and the vehicle registration number must be quoted as the payment reference number.
Nationwide Vehicle Contracts do not charge an additional fee for obtaining an early termination quote on your behalf.
Can I pay off my car lease full?
No, it's not possible to pay off your remaining car lease early. A leasing agreement is a legally binding agreement where the customer has agreed to set monthly rentals for a fixed term. If worst comes to worst and you can no longer afford the payments, you will have to terminate your lease agreement. You could also speak to your finance provider, who may extend your lease agreement for a reduced monthly cost.
If I return my lease vehicle early, will I get the initial rental back?
You cannot get the initial rental back at the end of your car lease. The initial rental is paid to the finance provider at the start of the agreement and contributes towards the cost of your whole lease; therefore, you cannot get it back.
The price of your initial rental will vary depending on which option you choose; typically, you can pay one, three, or six months upfront. If you put down a higher initial payment, your monthly rentals will be cheaper, but remember that you don't get the money back at the end of the lease.
If you wish to obtain an Early Termination quotation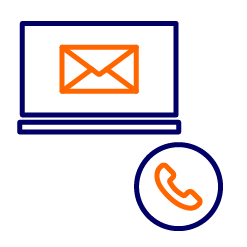 1

.
Contact Nationwide Vehicle Contracts
Please contact the Nationwide Vehicle Contracts team on 0345 811 9595 (option 4) or email [email protected]. Please note, we will only be able to discuss an early termination request with the person named on the finance documentation and you must have your registration number to hand. Email requests can take up to three working days to be actioned so if your request is urgent, please call us.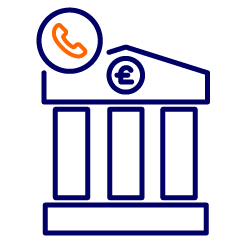 2

.
Contacting the funder
We will then contact the funder to confirm the early termination settlement figure. Please note, it can take up to three working days for us to receive this from the funder.
3

.
Response from the funder
Once we have received the paperwork from the funder, we will email you the settlement confirmation quote. Please note, early termination quotations expire within 14 days of the invoice date.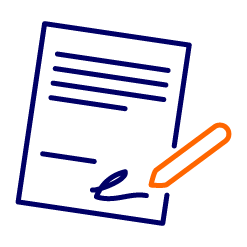 4

.
Proceeding with Early Termination
If you wish to proceed with the early termination, please sign and return the settlement confirmation quote and make the payment to the funder before the quote validity date.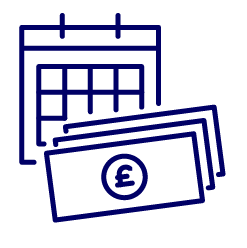 5

.
If later payments are received
Payments received after the quote validity date will still be processed however the early termination quotation will be recalculated and you will be liable for additional rental charges.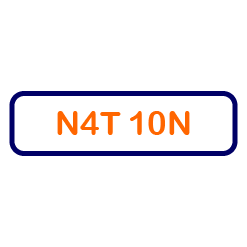 6

.
Clearing of the funds
Once cleared funds are received in full, we will contact you to arrange collection of the vehicle. If your vehicle has a cherished plate, please arrange for its removal and re-registration or provide us with a letter of authority if the cherished plate is to remain on the vehicle.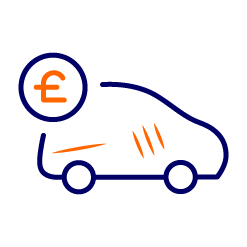 7

.
Excess Mileage or Damage Repair
Please note, any excess mileage charges or damage repair costs will be invoiced separately after termination based upon contract terms where applicable.
How long does the early termination process take?
The process involved in an early termination can vary case to case as it is often dependent on the funder. We advise that from beginning to end, the process can take between three to four weeks so please bear this in mind when contacting us.
Still have a question about early termination of your car lease?
Do you have a question regarding early termination? Contact the Nationwide Vehicle Contracts team on 0345 811 9595 to speak to one of our experienced advisers.
Guide Information